Jan 17, 2017
Living in Japan has made me experience something that I would experience no where else. When I say this- it applies to many aspects- life style, people, culture etc. But "Food" stands out among the all. When I went back to Canada for completing my studies after staying in Japan for a year, there were times I would be seriously nostalgic. What I missed the most was of course my husband who was left behind in Japan for his job; but Japanese food was not less missed. I am glad to be back. I can now treat myself to all the foodies I craved for. Let me share some of my personal few favorite food items in Japan; and of course these items are not available easily in other parts of the world. Even if found, not with the same authentic taste, texture and aroma.
1. Crab ( Japanese home cooked)- I picked crab as one of my favorites not just because it tops my list but also for its relevance in this chilled winter. "Crab keep you warm"- Okhasan from Joetsu, Niigata told us when she invited my husband and I for lunch. I had tasted crab before but nothing like Japanese home cooked crab. The amazing soft texture of the crab along with slight fishy taste (not too strong though) made them irresistible. The crab was boiled that probably added softness to it. The crab served at this lunch was splendid also because a bit of Japanese sake was poured over the crab that enhanced the taste of it. I am very less confident that I can prepare crab the same way but I have taken memo for the special crab recipe. Waiting for a special occasion to give a try !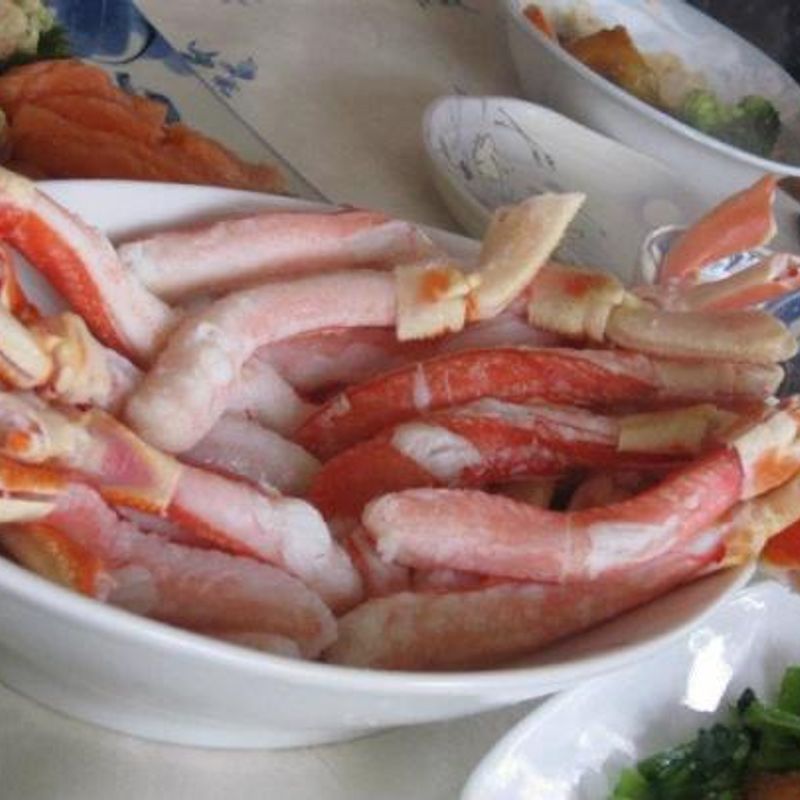 2. Oden- Another winter food that is included in my yummy list is -Oden. Honestly, I have only tried Oden from convenience stores. To someone new to what is Oden- It is a broth/soupy food with boiled eggs, radish, Konyaku. Tofu, Surimi (ground fish items- like Chikuwa, Ikamaki, Sausage wrapped in Surimi). Oden is considered a very healthy food as it is mostly boiled items with hot soup made with dashi that can help you beat winter. I have heard that Konyaku is popular among girls in Japan as this is a zero calorie food that makes you full but without you gaining weight. Isn't that awesome? Usually on the order of Oden, they will add you few tiny pouches of mustard that adds rich flavor to the broth. I am not sure if most of the people find Oden appealing because it looks very plain and too simple in appearance; but to me it is too delicious. At least my taste buds can't resist me ordering a combo-bowl.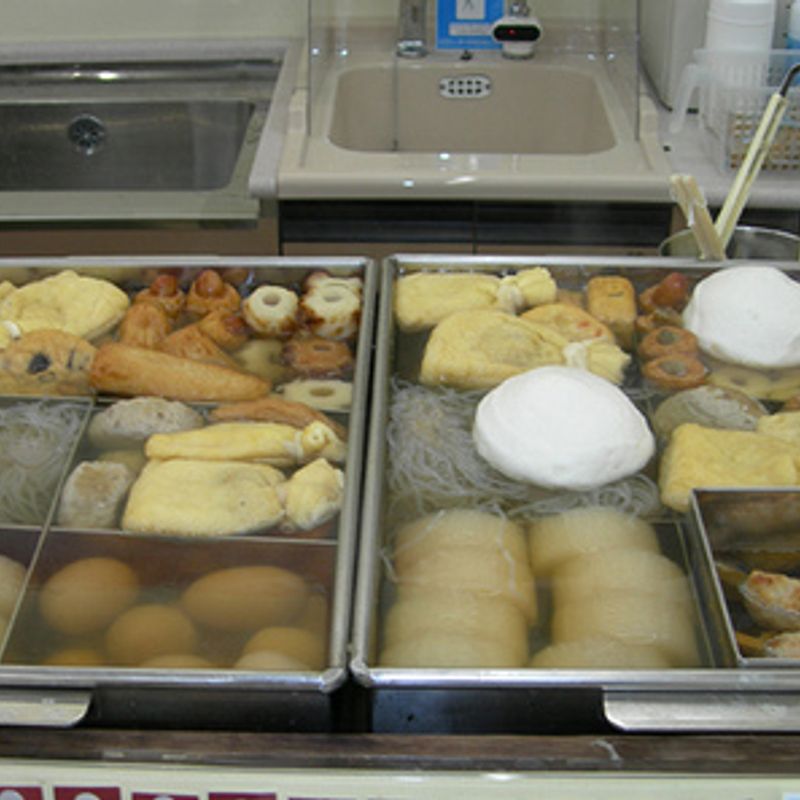 Pic. Courtesy- Flickr

3. Horse Sashimi- I am also sharing something rare I ate in Japan so far, Horse Sashimi, It might sound like Eww..Yuck..for a foreigner who stays away from raw meat items. Even I used to be the same; A little reluctant, a little hesitant to try new food. But lately, I have realized that once you are in a new country and if you don't embrace the local lifestyle you are missing the beauty of being an expat. So I could not dare miss the golden opportunity to try the horse sashimi which is believed to be a rare, delicacy in Japan rather than an everyday food. There are restaurants that prepare it but I had no idea about it and I wouldn't probably have ordered this item if a Japanese friend hadn't mentioned. Once the order arrived on the table, I excitedly I tried it. I disliked the appearance of it because I had a prejudice that it is a raw meat. And, Yes, it looked raw but tasted fine. I remember vividly that it was served with grated ginger and sweet soyu. I am not sure if I will order this food again ; but I don't regret the moment I tried.
4. Natto- Natto is the last but not the least of my favorites here from food in Japan. Natto is a traditional food of Japan made from fermented soy bean. It is very easily available in grocery stores. You add some mustard/ washabi and soyu to the Natto and beat the mixture to produce the slimy sticky strings. To warn, Natto has a very peculiar smell. Don't be upset with me if you try this on my recommendation and dislike the odor of Natto on first try. The chances are high that people find the smell too strong and pungent. Japanese people eat Natto with rice and it is a very healthy protein supplement for your body as it is made of Soya bean. I have a very unique way of eating Natto that Japanese people find very weird. I use Natto as a spread over my bread and have for breakfast. Wanna try my way??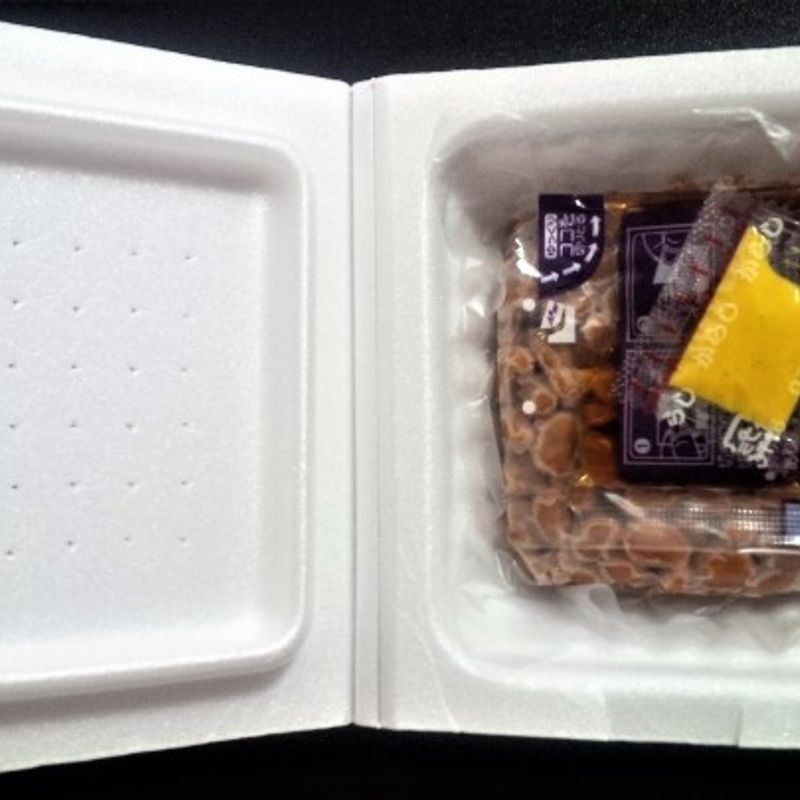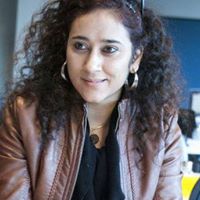 I am Babina Kharel living in Niigata, Japan. I come originally from Nepal but I am a permanent resident of Canada. I am currently living in Japan with my wonderful husband.
---