Jan 23, 2017
Bowl of Ramen in a Perfect Japanese Ambience
I have heard some conflicting opinions on where Ramen actually originated. Is it China or Japan? Unless I was a food researcher I'd barely worry about the origin of it. My sole interest lies in enjoying the taste of it. I have nothing to say if you cannot embrace foreign local lifestyle. Some people just hesitate trying new food. But if you try you will love the way Japanese people make changes to their eating habits in winter. In general too Japanese drink a lot of soup but specially in winter they emphasize on having food like Ramen ( comes with several choices- miso, siyo, soyu to name few), Nabe (all together soup-veggies, meat and noodles) etc.. In this post, I am going to talk about my recent visit to my favorite Ramen place in Niigata. So anyone visiting Niigata for the first time may want to try my favorite place for Ramen-Sanpotei.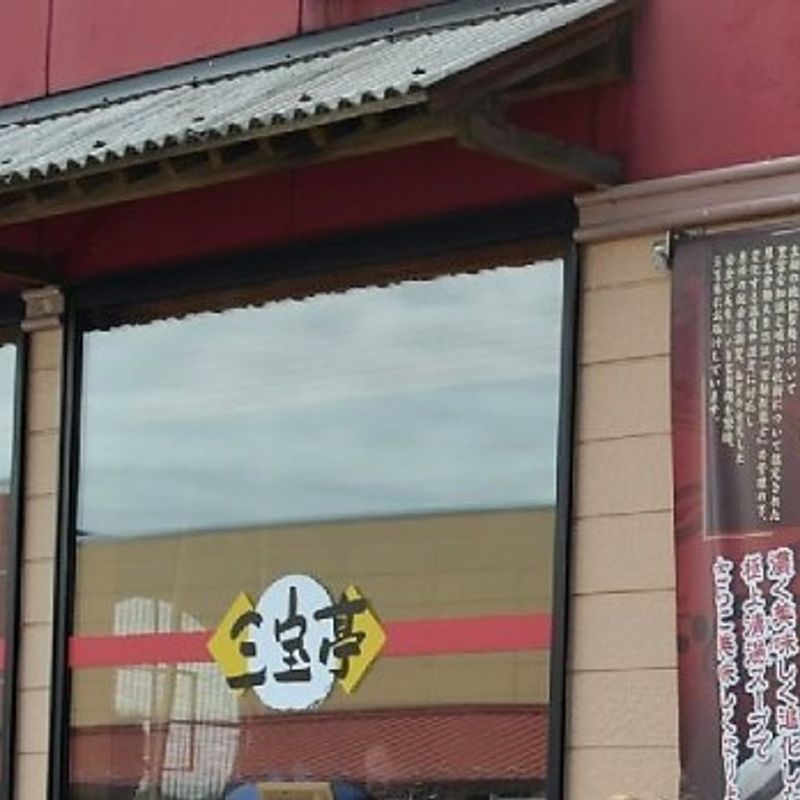 It was a cold chilly evening with heavy snow outside. I thought what a perfect weather and excuse for a bowl of Ramen. My husband and I decided to go to my favorite place- Sanpotei in Toyosaka, Niigata. This place is close to Toyosaka train station if some one is travelling by train. It is a franchise restaurant with branches in other parts of Niigata as well, including some in the downtown area. Well, apart from Ramen you also get to order other Japanese specialties as well. I never miss ordering Gyoza because for me Gyoza and Ramen is a perfect combination. How can one not order those yummy shinny Gyoza when ordering the Ramen. Well, time to order now ! A young lady waitress came to note down our order. In a typical Japanese manner she knelt down with a pen and paper. Japanese people have so well maintained their traditional etiquette in customer service. Every time in a restaurant in Japan, when some one takes an order, I get fascinated by the way they confirm and reconfirm the order. Not just by reading out your order to you but also by using their body language. There are upsides of this way, specially for foreigners, because not all foreigners have good hands on with Japanese language so there might be some confusions with the orders. Better Safe than Sorry ! While the lady asked us for the order, I was already sure what I wanted. I wanted a bowl of Miso Ramen. With the order of Miso Ramen. I usually order it without meat ( Niku Nassi) . It is not that with added minced meat, it is less delicious but me being a weight watcher find Ramen with extra meat very heavy. I wanted to fair to both- my taste buds and my metabolism. And of course, I added the Gyoza to my order. We in my homeland Nepal have a dish very similar to Gyoza . It is called Mo Mo which is believed to have originated in Tibet but is a very popular dish in Nepal. The only difference is Mo Mo is steamed and served with hot spicy relish made of Tomato and Sesame seeds while Gyoza is usually pan fried and served with soy sauce. Eating Gyoza in Japan takes me back to my Mo Mo memories back home.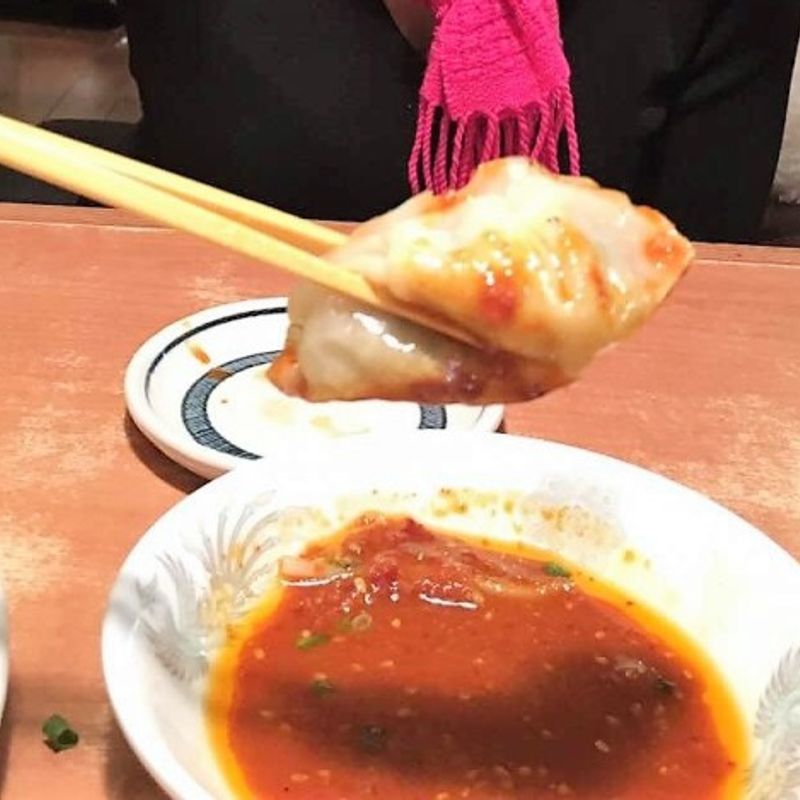 Okay ! now my order came in; my hot and steamy Ramen arrived in a super big bowl along with side dish Gyoza. Ramen looked so yummy and the aroma of the egg noodles was so appealing. I was tempted to slurp the noodles right away but I had to be patient else I would have to regret later for not being able to get the taste of it after burning off my taste buds. Slowly I gathered guts to start with the soup. I picked the spoon and tasted it while my husband was trying to alert me that it might be too hot. Amazing it was ! I just loved the creamy texture of the soup which is relatively thicker than other Ramen like Siyo or Soyu as Miso Ramen uses the Miso ( Soyu Paste) for the preparation. I also love Miso Ramen in this place because they lavishly add some delicious black mushrooms that does wonders to the flavors. On top of that a lot of green additions like cabbage and sprouts upgraded it to healthy dish.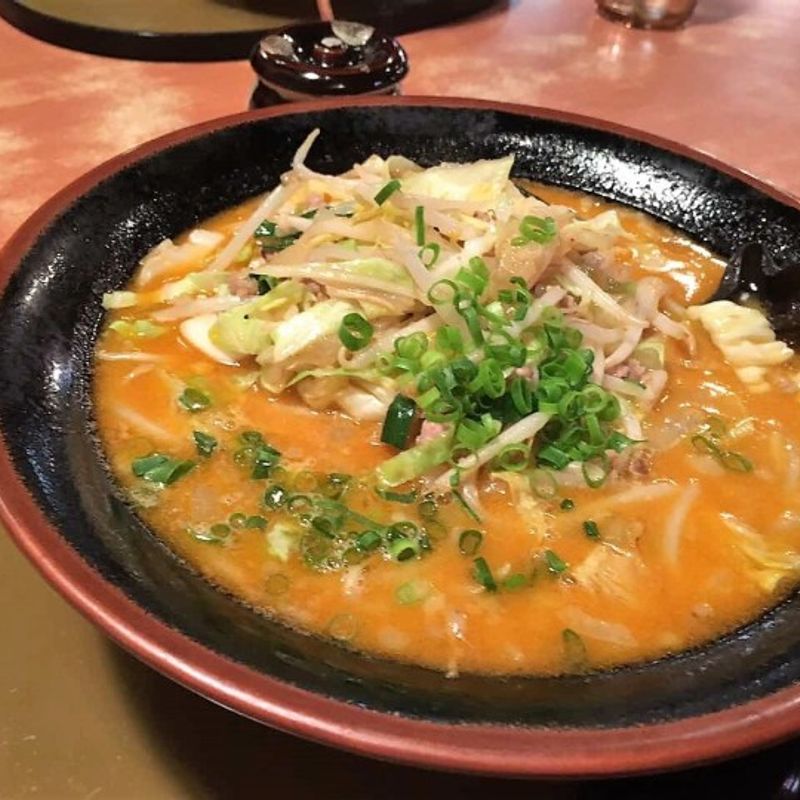 I and my husband got deeply indulged in enjoying the hot bowl of Ramen in the perfect Japanese ambiance of the restaurant. Even though the restaurant was fully occupied with customers, being in Japan, it was as peaceful. I sometimes wonder even the kids behave like adults- how can they be so quiet and not run around like kids elsewhere. After we were done dining like a king with a big portion of Ramen, we headed towards the pay counter. The restaurant even though served the best food, was not overly expensive so we could dine out for a modest price.. Well, the service and food definitely deserved an added tip as a reward of our satisfaction and gratitude but since tipping is not a part of Japanese culture, we walked out with a humble bow of Arigatou !!!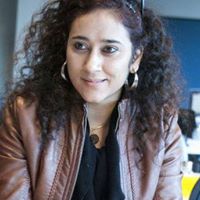 I am Babina Kharel living in Niigata, Japan. I come originally from Nepal but I am a permanent resident of Canada. I am currently living in Japan with my wonderful husband.
---
7 Comments
I absolutely love Ramen in Japan. Your favorite place sounds worthy place to try.

@Mahen I am such a foodie , I love all food in Japan but this place really has one of the best Ramen.

Interesting to learn about 'mo mo'. I agree with you; gyoza and ramen go really well together, although with or without meet I find ramen quite heavy. You usually get such a huge bowl! I don't think I've ever finished the soup. Is Sanpotei only to be found in Niigata?

@SalarymanJim Thanks for going through my post. I am not sure if they are localized to Niigata or have extensions in other part as well.

@Jackson Yes , it does taste great as well !

@Babina Well, I'll be keeping a look out for them from now.