Nov 26, 2016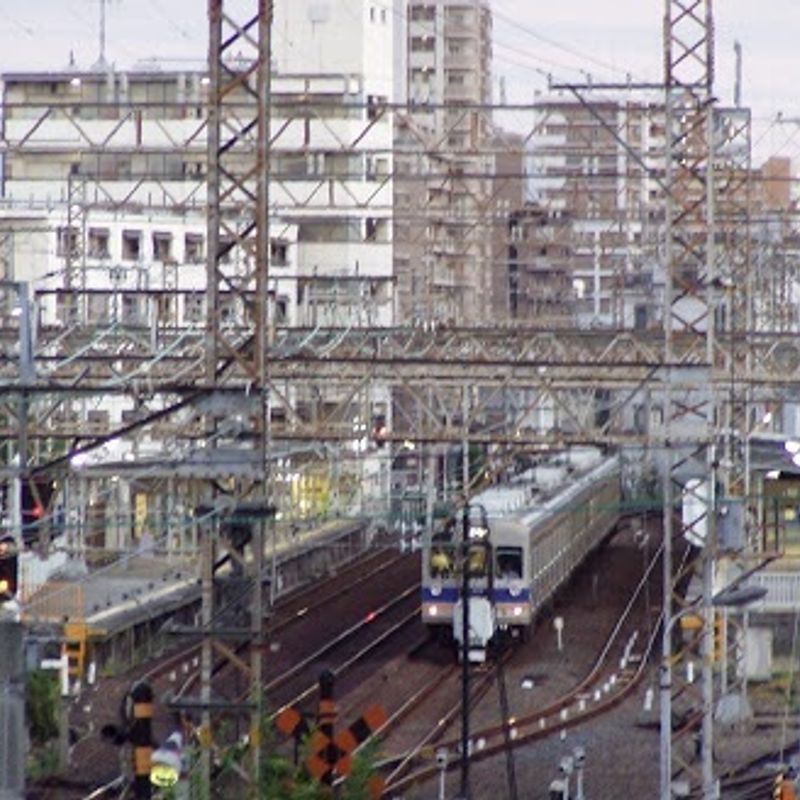 It's 2:07 pm and I'm boarding an inner city bound Nankai Line train having just enjoyed a buffet lunch in Rinku Town. In stark contrast to the busy, usually jam-packed trains I take during the week, this train is only half fall. The other passengers seem to be mainly just-landed travellers en route from Kansai airport, and satisfied shoppers heading elsewhere after spending the morning making the most of the famous Saturday morning sales at the nearby Mitsui Outlet. The atmosphere is relaxed and un-rushed; It's Saturday, and it feels like it.
Once on board, I choose a forward facing seat by the window. I switch on some music, glance out the window, and look forward to a relaxed, sun-kissed journey back into the city.


In true Osakan train fashion, the train glides promptly through a combination of built up urban areas, random small rice-paddies, traditional Japanese streets and various riverside paths and small parks. The Nankai Airport Line's intimate positioning to these areas ensures me an inspiring view of the numerous episodes of weekend life being played out on the streets below.
I'm a big believer that a city's true beauty is radiated not through its physical structures, but through its charm and character; something which can only really be created by its inhabitants, by its people. When noticed, it can make simple train journeys like this unexpectedly memorable.

My almost forty minute ride into Namba rewards me with big glimpses of Osaka's character in motion. I observe people of all ages engaging in various sporting passions: soccer, tennis, baseball and Futsal. An Oji San tending to his crops on one of those random patches of farmland just outside Izumisano. A lone orange vendor waiting for custom at an industrial area a little further up the line. I observe joggers making the most of the early afternoon sun along a canel near Ishizugawa; families doing the same by the water fountain feature in front of the big Aeon shopping mall in Shichido. I also notice various relaxed Saturday gatherings of people outside community centers, and in parks as well as open, but quiet artsy coffees shops that I'd never noticed before in the streets surrounding Sakai station; then a little further on from Sakai I observe a small, but lively market occupying a tiny fraction of Suminoe Koen.

The things I'm observing are not particularly newsworthy, nor are they particularly unique, in fact most of the things I'm seeing probably happen every week (and not just in Osaka), but seeing these things in motion from a speeding train in quick succession of each other somehow makes me appreciate them more.I feel like a I'm being treated to an inside glimpse of Osaka's heart; a front row glimpse into the simple things that make the city and that Saturday feeling so special. They are the very small, uncelebrated things that make living in, and traveling through this city so beautiful and inspiring.
---
1 Comment
One of life in Japan's great pleasures if you ask me; music on and riding the trains through the cities. Enjoyed this.