May 15, 2017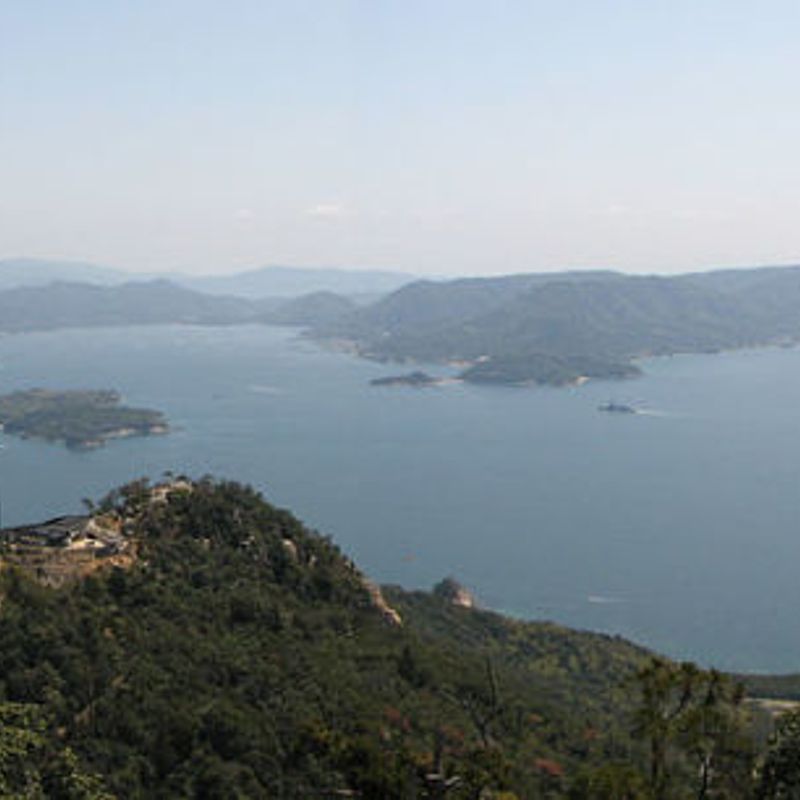 My fascination with the Seto Inland sea first began five years ago after reading Donald Richie's epic travel memoir 'The Inland Sea'. Back then I was living in Okayama prefecture and the book inspired me to make a silent vow to myself to see as many of the 3,000 Seto islands as possible (although at that the time , I didn't realize that there were 3,000 of them).
As an ALT working in Okayama I was perfectly placed both in terms of location and schedule to explore many of the Seto islands that lie off Okayama, Kagawa and northern Hiroshima prefectures. I used my only six week summer vacation there to experience as many of them as I could.

By the time I moved back to Osaka a year later I'd stepped foot on 17 Seto Islands; a tally that remained in tact until my recent Golden Week multi island hop which raised my count to 20 (only another 2,980 left to visit).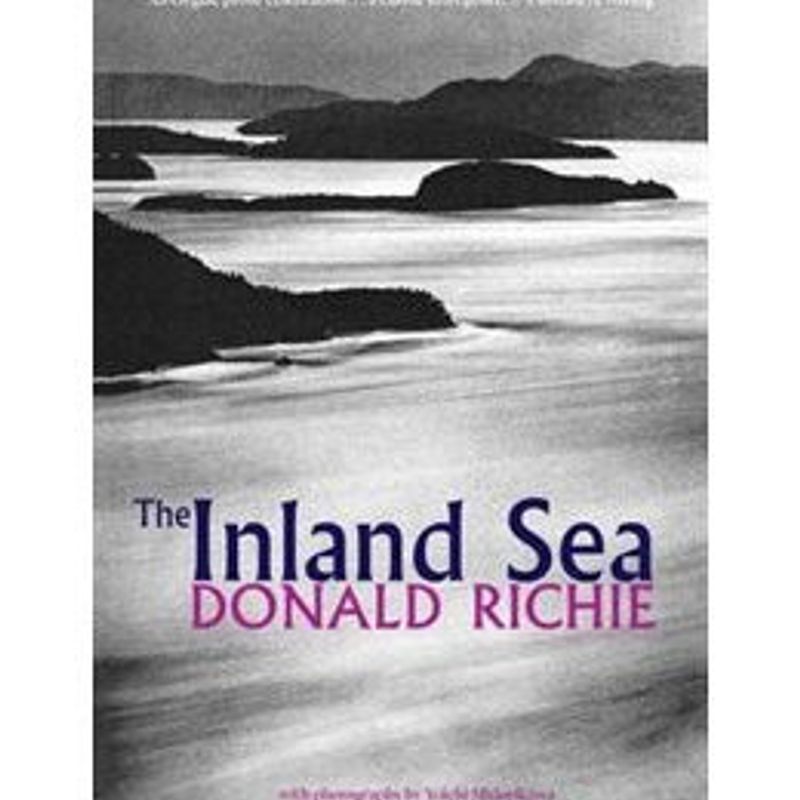 For those unfamiliar, the Seto islands are a group of 3,000 islands that stretch from Ehime prefecture all the way over to Northern Kyushu. It's the diversity of the islands that capture the imagination of travellers like myself who crave the magic of exploring something off the beaten track. Some of the islands such as the much famed Miyajima off Hiroshima and the ultra arty Naoshima off Takamatsu are more touristy and well-trodden than others. Some such as Honjima also in Hiroshima prefecture are merely residential islands, where as others are uninhabited, but every island is different and each island has its own unique feel and atmosphere; which is what makes exploring them so special.

Physically, the majority of the Seto islands are framed with deserted white, sandy beaches and are usually lined with either forests, low lying mountains, various fruit groves, rugged villages, abandoned buildings and off the beaten track shrines and temples dotted here and there - some islands such as Nakajima and Shodoshima boast all of these things.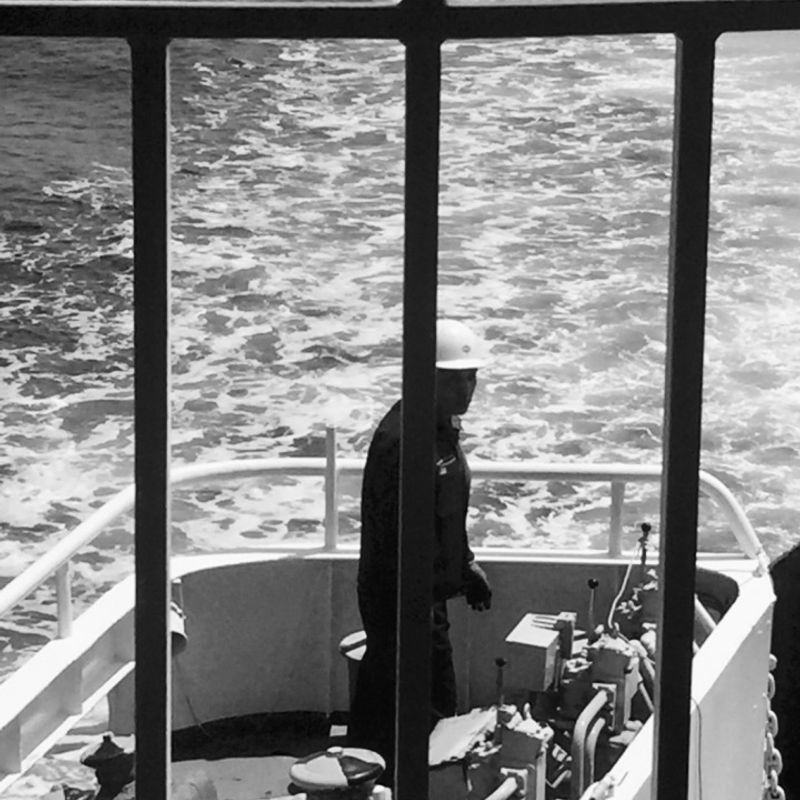 It is however, not just the physical characteristics of the Seto islands that make them so alluring, it's also the simple magic of everyday life that happens everyday both on land and in the ever enchanting inland sea that surrounds them.
When you live your daily life on the mainland in a city like Osaka (as I do) with regular trains and everything so closely and conveniently connected it's difficult to imagine life going on at sea everyday, but it is happening and when you see it in real time it's a really beautiful thing; which really gets you wondering about what daily routines must be like for islanders, and the people whose job it is to keep the Inland sea moving (the ferry captains, the ship managers, the coast guards and the ticket vendors.)
These were just some of the thoughts I found myself contemplating as I sat with a can of coffee on the outside deck of a Nakajima bound ferry on the last day of golden week 2017. As I looked at the small handful of passengers around me, it soon became obvious that I was the only person taking this ride for the first time.

On the table behind me sat a family of three (Mum, Dad and son) with food shopping bags. While Nakajima is home to one supermarket most of the Seto islands (including the three that our ferry made brief stops at at en route to Nakajima) do not. This means the that the only way for many islanders to do their weekly shop involves hopping on a ferry to either Nakajima or to the mainland; the family behind me had clearly gone with the mainland option.
Behind them inside the main cabin sat a lone high school girl; who back at port had confidently strolled on to the ferry as soon as it docked; clearly signifying that the ferry ride was a part of her daily routine. Some of the Seto islands such as Gogoshima are home to Elementary schools and Junior High schools, but high schoolers generally have to factor taking a ferry into their daily routines . The high school girl in the cabin disembarked at the first island we stopped at and was replaced with two sisters of elementary school age; the younger of the two was carrying a cake tin of some kind which she would later eagerly present to her grandmother who enthusiastically welcomed them on land with excited waves as she waited for them to arrive at port.
The family with the plastic shopping bags left the ship at the second island we stopped at and were replaced with a man ( who was probsbly) in his thirties, smoking a cigarette while chatting into his cellphone; he had all the confidence of someone who made this journey regularly, and dark blue overalls he was wearing suggested that he was heading to Nakajima to work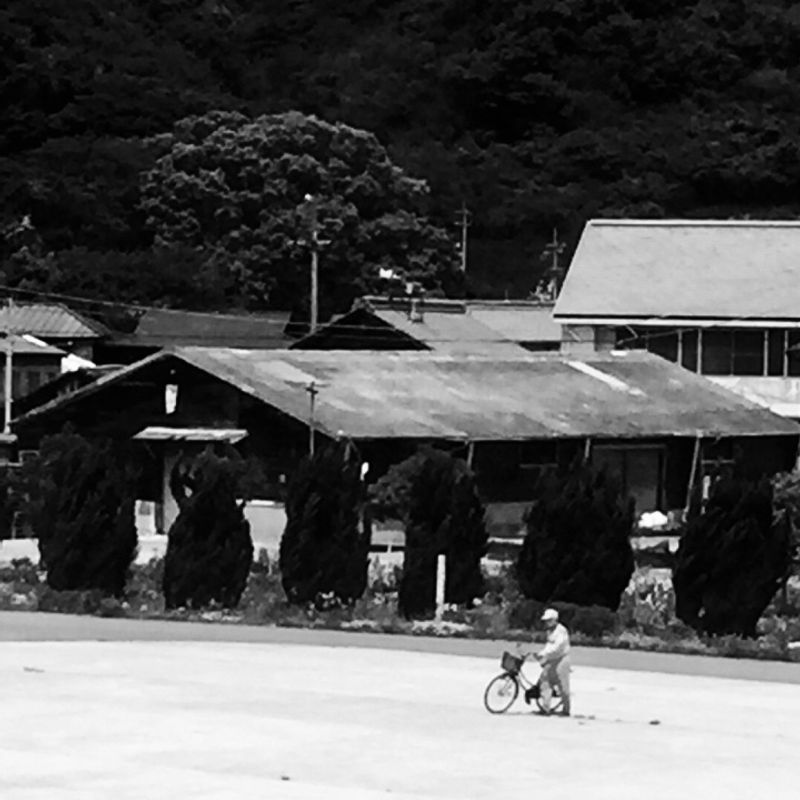 .
My curiosity to catch a glimpse of what was going on at sea increased further as we glided closer to Nakajima and ever deeper into the Inland sea. At this point I took the decision to stand at the ships right side facing balcony, and with the amazing feeling of the sea breeze in my face I looked out to sea, where I witnessed fishing boats, a coast guard boat, and a boat of divers engaging in what looked like some sort of class - what an awesome way to spend a Sunday, I thought.
.
The ship made one final stop before arriving or Nakajima's Oura Port; suddenly viewing it as a good opportunity to get a bonus glimpse into life on an island that I wouldn't be visiting (at least not on this occasion), I walked over to the other side of the ship where I observed an elderly man just riding his bike around the port area while watching the ship dock, and a couple of cyclists embarking the ferry.
By the time we arrived on Nakajima 10 minutes later, I felt refreshed (possibly from my dose of canned caffeine), and brimming with inspiration and wonder - definite side effects from having just witnessed simple everyday occurances in a world which although close in distance, is very different to the world I experience here on land everyday.
Note: Top image thanks to Bernard Gagnon on Wikipedia Creative Conmons.
---