Nov 2, 2016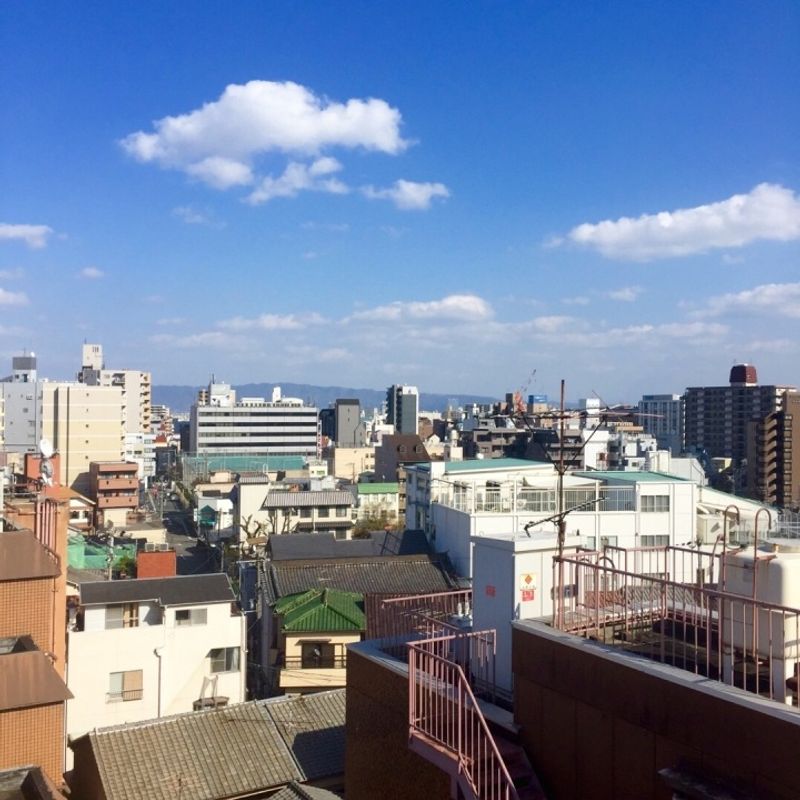 In recent years Osaka's big heart, rustic magic and ability to touch the soul in a way that only Osaka can have been combining together to charm more travel itineraries than ever before. However, those who know it well will probably agree that many of the city's under-the-surface elements that combine to make the city what it is have remained untouched. Here are a few suggestions for those of you wanting to pierce the surface of this incredible city and feel what really makes it tick.

1) Dine off Track

People have for a long time come from far and wide to get a taste of Osaka's culinary delights, and while no visit to the city is complete without sampling a portion of Takoyaki from a street vendor in Shin Sekai or experiencing Okonomiyaki amongst the bright lights and vibrancy of the Dotonbori area; an evening or two spent dedicated to dining and drinking off the beaten track also comes highly recommended.

Many of Osaka's best restaurants and bars are usually found in places you might not expect them to be. Hidden down side streets, in alleyways and in lesser known shotengais and neighborhoods are large numbers of restaurants, bars, izikayas ,and Kappos (restaurants representing Osaka's very own brand of dining which involves diners sitting within close proximity to the chef, usually on stools at a small bar), many of which that if visited, will leave you feeling like you were the first person to have discovered them. No matter where you are in the city there is always one of these places just waiting to be found.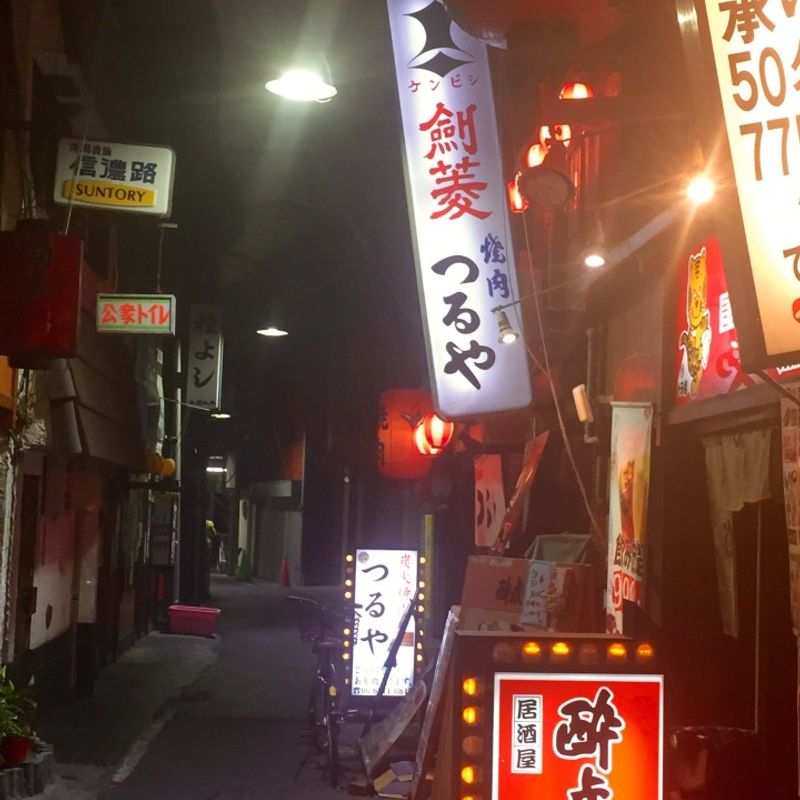 2) Spontaneity is Key to Enjoying All Things Osakan

Osaka is served by a sizable combination of subway and over land train lines which makes it home to a large multitude of stations serving not just the city's more famed and inner-city locations, but also lesser known neighborhoods just screaming out to be explored. From hidden less celebrated shotengais to very localized shrines and temples, you just never know what you're going to stumble upon in this city, and the more random you are with your exploration of it, the more likely you are to experience something really special.

Set aside an afternoon, or even a day to complete spontaneity. Get off at random train and subway stops with no plan in mind, and let the real Osaka find you. Some of the best areas for this kind of exploration include stations along the JR and Nankai lines going out towards Sakai; stations along the Sakusuji and Tanimachi subway lines, as well as pretty much every station between Tsuruhashi and Yao on the Kintenstu Line.

3) Take a Riverside Stroll

Often referred to as the Rustic Venice of Japan, Osaka lies on the meeting point of several rivers; this means there are numerous opportunities to enjoy riverside strolling, relaxation, and other feel good activities such as amazing city views, picnics and (in areas where it is permitted such as in certain areas of the Yodogawa River) barbecues.

Its large number of riverside locations also make the city home to several canal-side residential areas such as the Oikebashi area (located just a 10 minute walk from Kitatatsumi Station). Arguably best experienced early In the morning or at dusk time the area is a great place for strolling while simply just observing the things that make Osakan everyday life so, well Osakan: people coming and going from work and school; locals conducting their everyday life via bicycles, long term elderly neighbors just conversing in the street, and in summer just sitting outside their urban, traditional Japanese-style wooden houses watching the world go by.

4) Experience an Osakan Flea Market

Osaka's friendly and more laid back approach to all things life is often attributed to its merchant roots. Historically known as being the hub of merchant Japan, the cities strong merchant ties are still very much alive and visible through its many shotengais, and the general on-the-street Osakan vibe.

One way to really get a grasp on this vibe is to experience one of its age old flea markets. The most famous of which take places in the grounds of Shitennonji temple on the 21st and 22nd of each month. Many of the vendors and bargain hunters who frequent the market have been doing so for many years, and it's one of those places where you can really feel long held family and local traditions and story's without having to have them directly explained or told to you.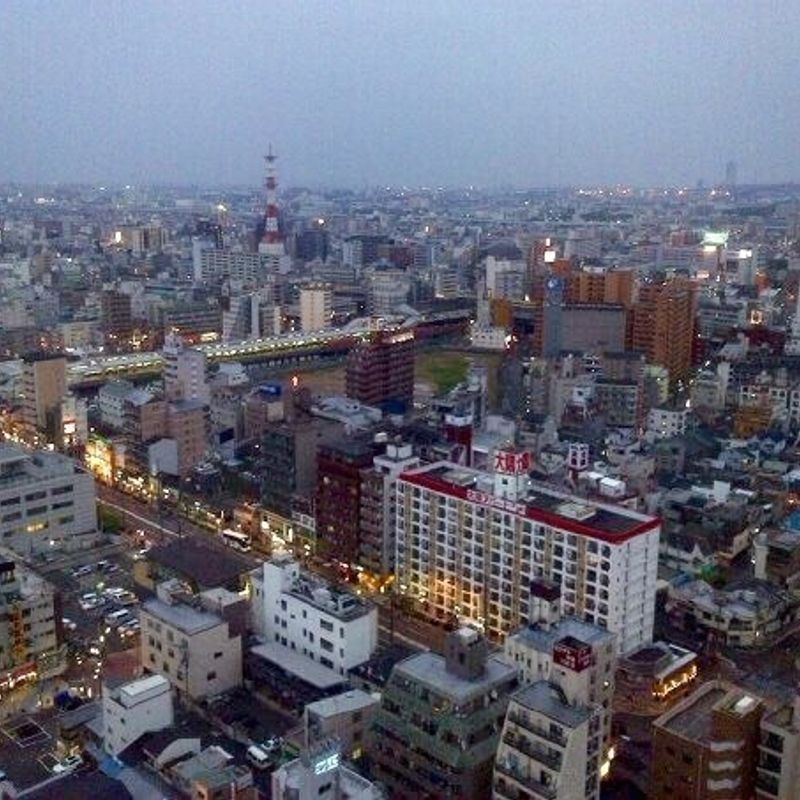 5) Don't Miss Out on Nishinari- Ku

Nishinari ward is an area that often recieves mixed reviews when discussed with locals, and most visitors to the city don't usually venture beyond Shin Imimiya (an area that has increasingly become referred to as Osaka's answer to Bangkok's Khao San Road due to its large number of cheap guest houses targeting backpackers and other travelers visiting the city on a shoestring) and nearby Shin-Sekai. However, for those really wanting to get a taste of the 'real Osaka', a stroll around one of Nishinari's less celebrated locations such as Tengachaya is highly encouraged. This is where you'll find jovial blue collar workers going about their everyday work, seasoned Osakan's who have lived in the area their whole lives as well as restaurants and shops with long cemented places on the areas ruggedly atmospheric streets and historical shotengai. Much like the Oikebashi area mentioned earlier, the area is an absolute dream for street photographers, and those just wanting to get in touch with the authentic, rustic spirit of Osaka.

---
2 Comments
This was really interesting. I had no idea about Osaka sometimes being referred to as the 'rustic Venice of Japan'. I really second the point about ditching the plans and getting off a random train/subway stations; a great way to see urban Japan.

Great article. Loved it. Osaka is the ish. My wife's family is from Mino Osaka. I might do a review on that town. Very lovely