Sep 13, 2017
Food, Food, Food….. Ramen is the best... Ichiran Ramen to be exact!
Food is something to look forward to in Japan. Sushi, sashimi, tempura, yakitori and of course ramen. There are lots of foods to look forward to in Japan but the star for this post is my favorite which is the latter, my favorite ramen. Ramen comes in different flavors. I've tried some flavors from different ramen stores. I've even gone to the ramen museum to try ramen flavors which are popular across Japan. But I think my favorite ramen is the ramen served at Ichiran Ramen.
(First photo. Ramen Museum Pass. Ramen Museum (ラ博) at Shin-Yokohama.)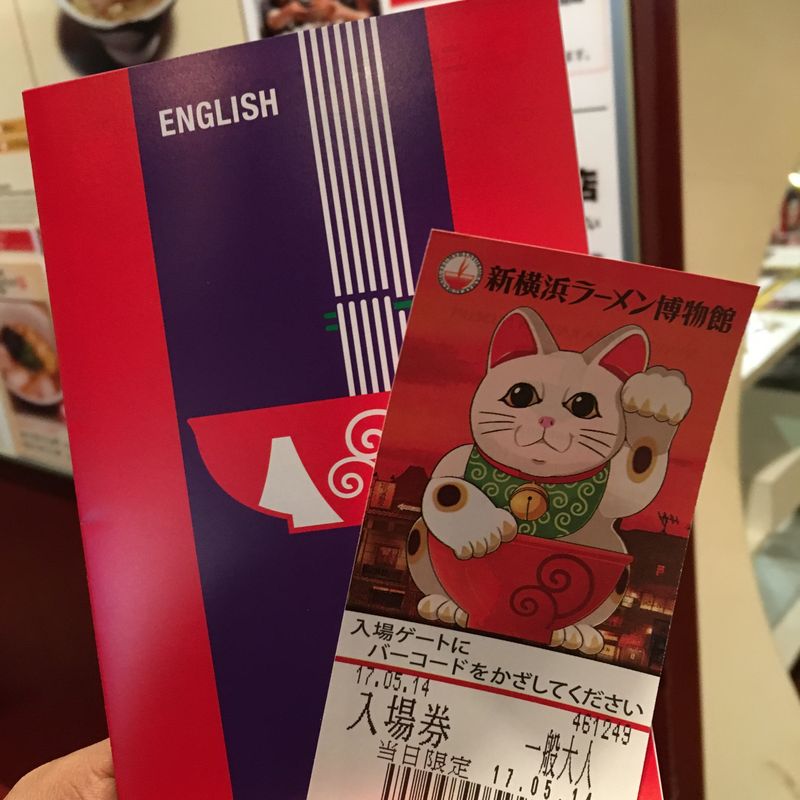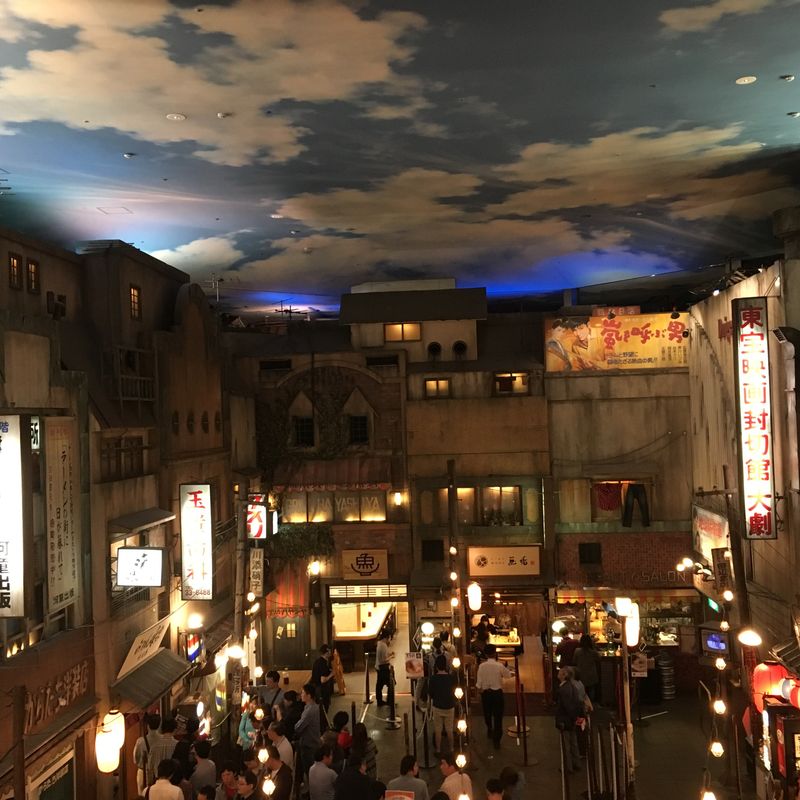 Ichiran Ramen stores are not so difficult to find for I think it is indeed popular in Japan. Ichiran Ramen serves only one type of ramen which is tonkotsu (pork bone / 豚骨ラメん. For me less is more. It will save you from consuming too much time in choosing from the many variety of ramen that can be served.
All Ichiran Ramen stores have a standard vending machine (for me it is a good thing because for someone who can't speak much of the language, vending machines at shops or stores like this will save you) where you can insert your money and pick your corresponding order. The standard ramen will cost you I think 790円 and there are also additional bowls of noodles, egg and so on for an additional cost. After you pick your dish, a ticket will be dispensed at the machine and be ready for your order.
At the seat proper, you will immediately notice the wooden divider in between costumers' seats to reduce interactions between diners so that they can fully enjoy the richness of the original Ichiran Ramen. As you seat they will give you a sheet of paper where you can encircle your ramen preference. And by the way, if you cannot read Japanese characters (日本語) you can ask for an English menu (英語). You will encircle your preference from flavor strength, richness, garlic, sliced pork, Ichiran's Original Red Sauce and noodle texture. After choosing the best ramen of your preference you will need then to press the button for them to prepare your order.
(Second Photo. Seat at Ichiran Ramen with my friends)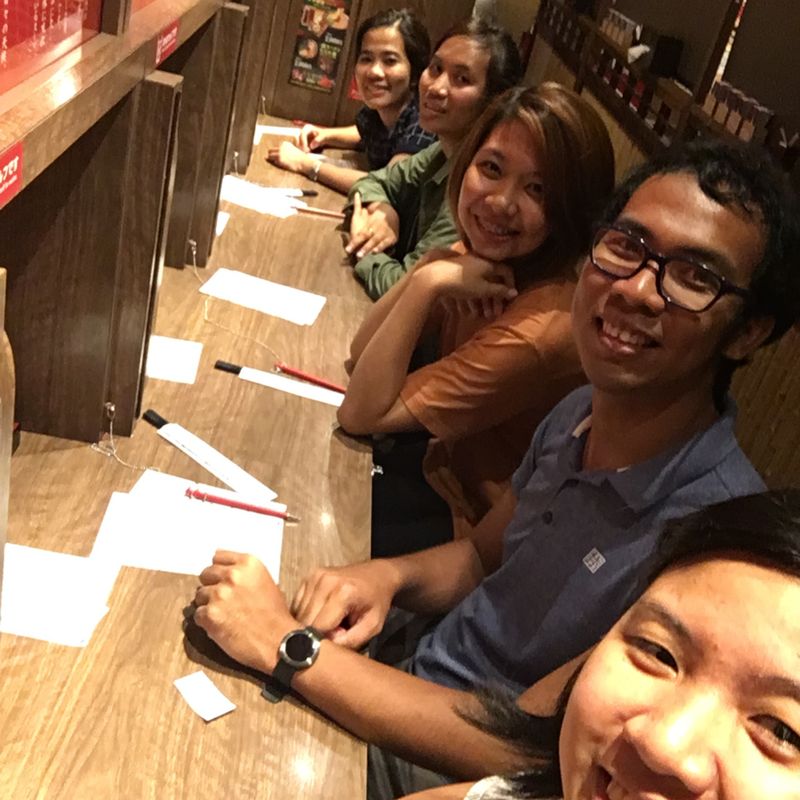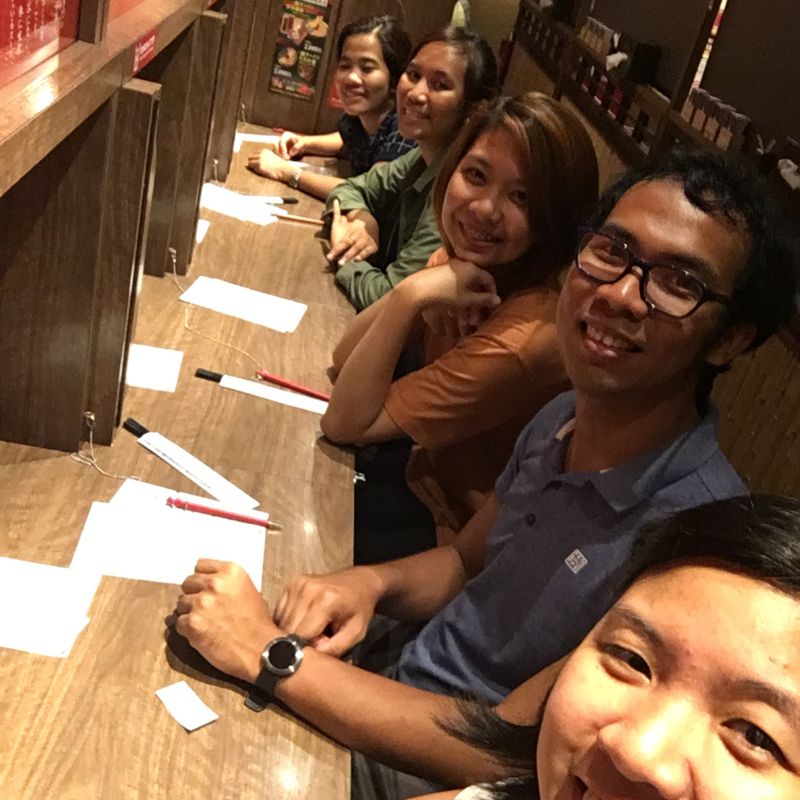 After a few minutes had passed, my mouth watering ramen was served. I ordered extra egg for I was hungry at that time. From the time it was served you can imagine how the taste is going to be. Presentation was good, you can smell the richness of the flavor and the redness of its original red sauce will make you hungrier.
(Third photo. My own order of Ichiran Ramen. I was too excited to order so I really forgot to take a photo of what I've encircled on the order sheet. But If I were you, you must explore and find your own personal taste with this one)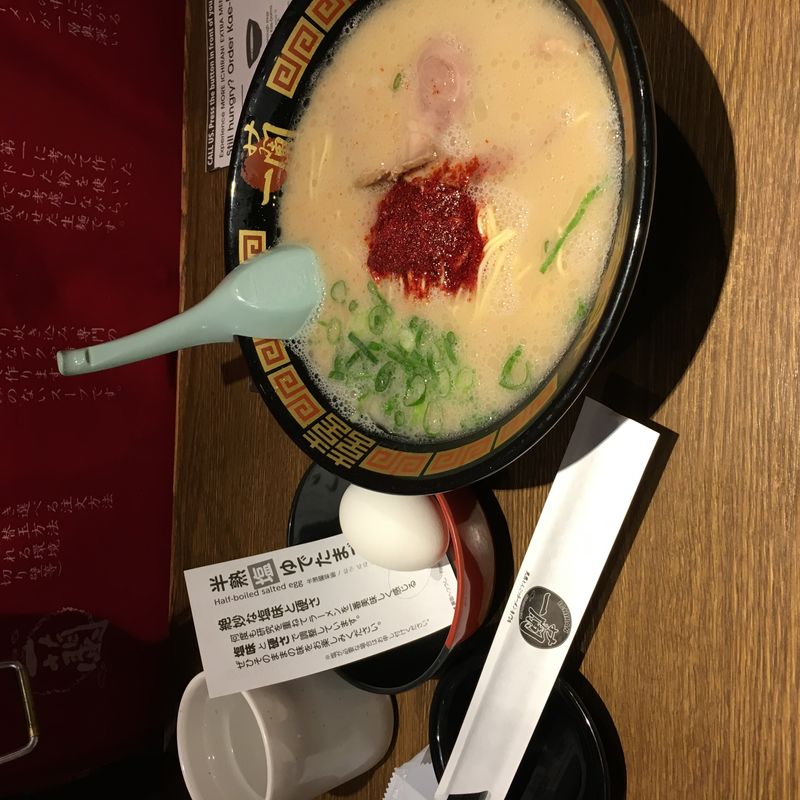 Without any further ado, we started eating our order without uttering a word to fully enjoy and satisfy our hungry stomachs. After finishing our ramen, we silently got out of the store in order for the other costumers not to be distracted. Outside we laughed and saod that it was indeed a delicious ramen.
I tried Ichiran Ramen not only for one try, not even two or three. There are many times that I have experienced the magical ramen, trying different combinations and preferences to challenge my taste. I have some pictures showing different levels of Ichiran Ramen's red sauce.
(Several Photos. Trying out different levels of red sauce)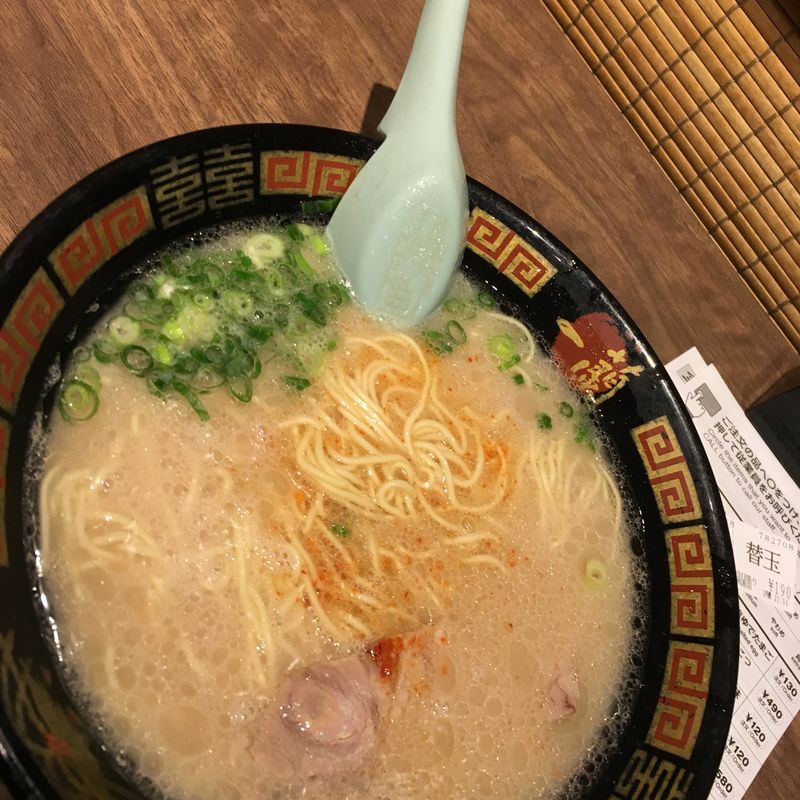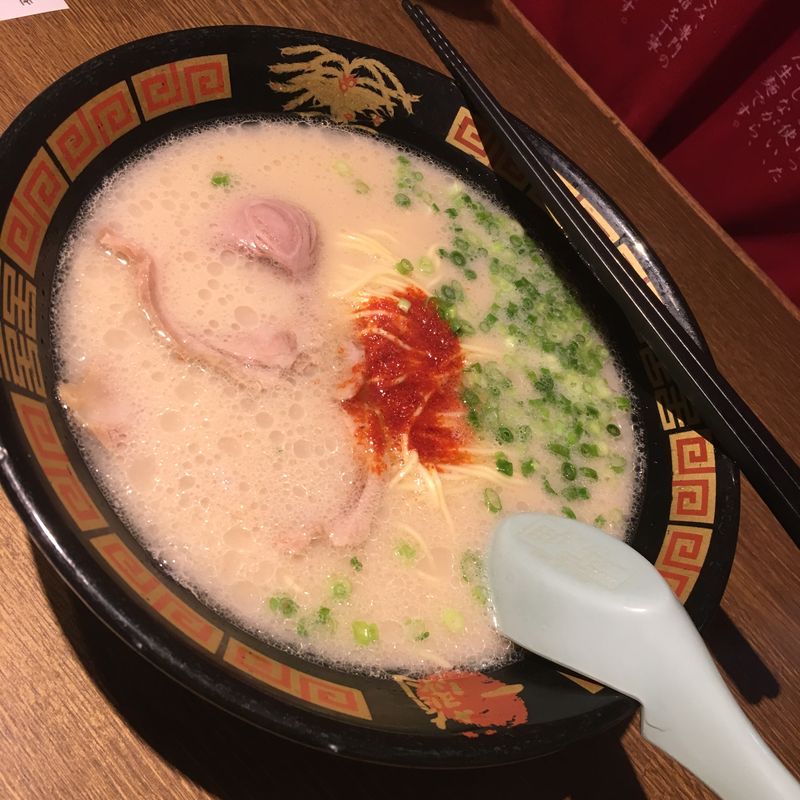 As a conclusion, I think it is a must try ramen if you are in Japan. It won't disappoint you because I think it is delicious in taste. You should try this one!
For complete information of menu in Ichiran Ramen please visit their official website at https://en.ichiran.com/ .
Any comments, suggestions or question? Just asked me below in the comment section. And I would highly appreciate it. Thank you for reading my post!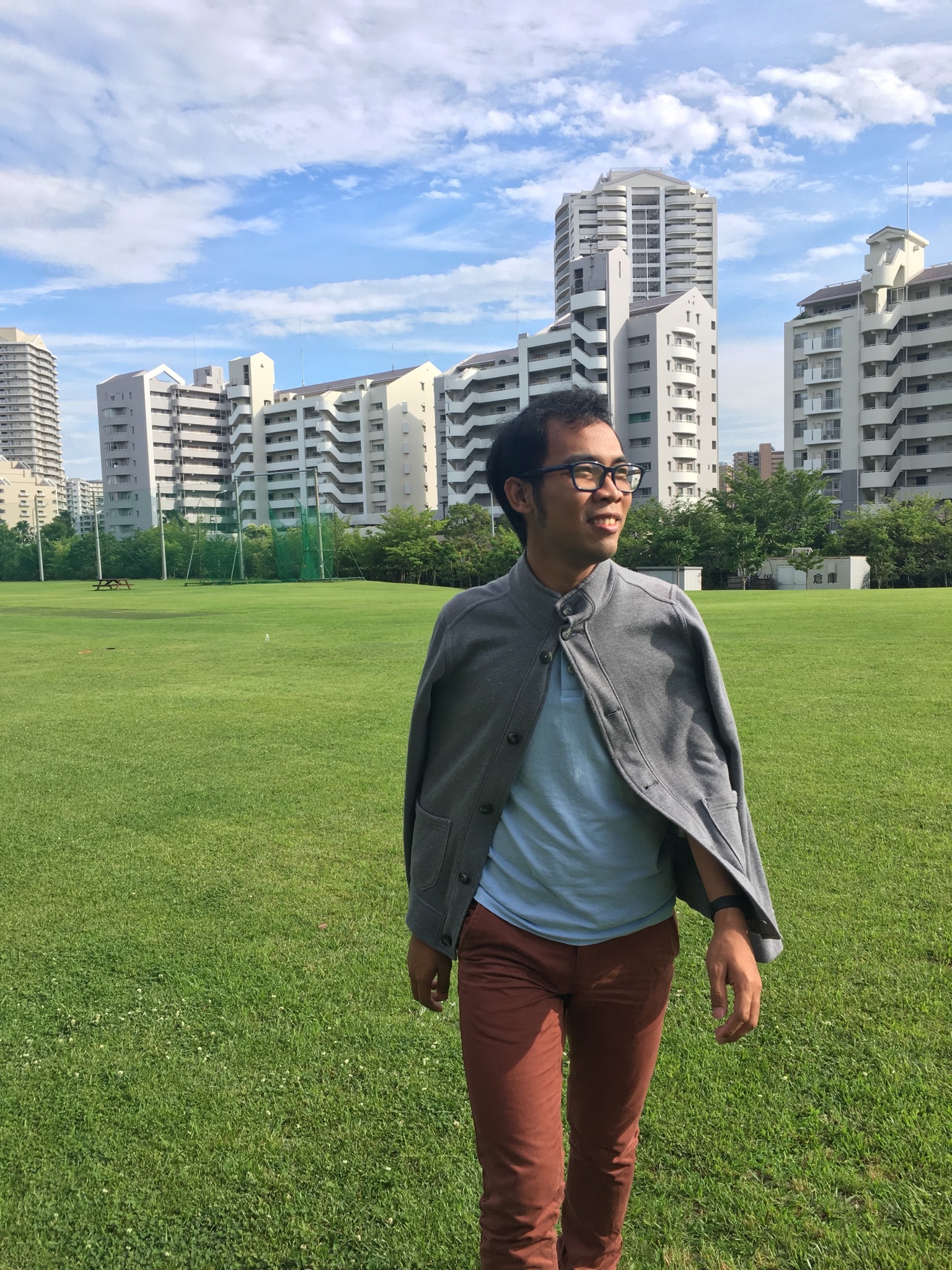 Level 4 in Google Local Guide.
All we have to decide is what to do with the time that is given to us. -Gandalf the Grey
Instagram Account: @xaver.13
---
1 Comment
Cool! I want to go there too and try their ramen!