Nov 17, 2017
Is it not true that every person who comes to Japan, whether on a visit or vacation or to stay for good, looks forward to a delicious bowl of ramen? Ramen, was originally introduced in China but is now a very popular dish in Japan, and now you can find ramen everywhere in the country. Ramen is so popular that it is also present even in Japanese anime or manga. I love ramen, I even have a write up about one of the popular ramen stores in Japan, Ichiran Ramen found throughout Japan.

This time, I will feature another ramen store covering almost everything about ramen. When I say everything, I mean from the history itself up to the different flavors and kinds of ramen across Japan. Where to find a great ramen deal? Well, I know one ― at the Ra-Haku (ラ博) Ramen Museum in Shin-Yokohama, Kanagawa Prefecture.
If you are a traveler in Japan, I do suggest to visit this place for it will be worth it. For just a minimal fee of 310 yen (¥310), you can have access to all the ramen dishes from different regions of Japan. Upon paying the entrance fee, they will give you a ticket and floor access guide.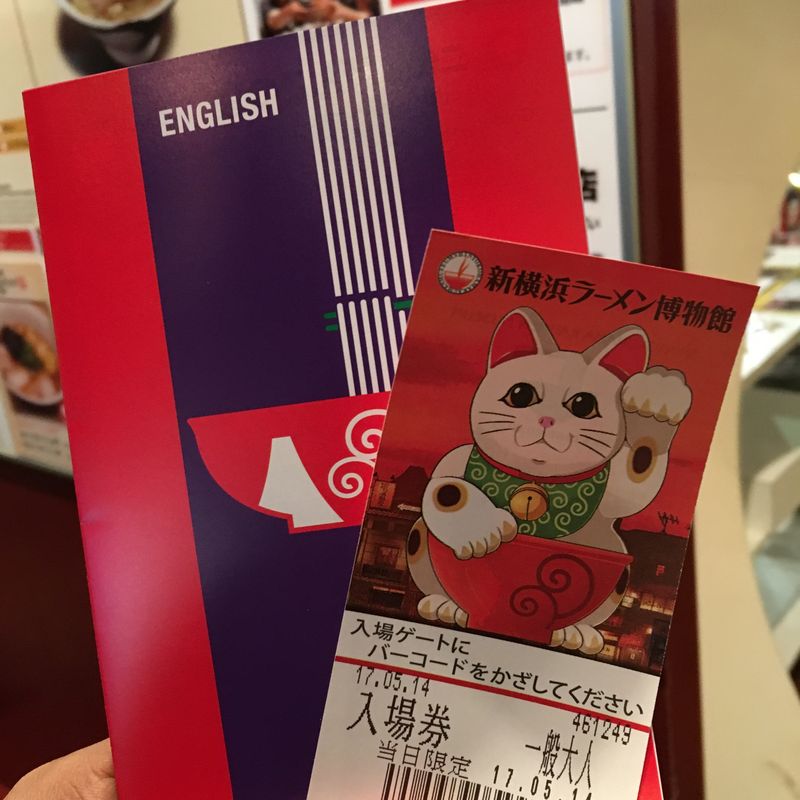 Ramen Museum entrance ticket and access floor guide. Tip: You can ask for English access floor guide.
Upon entry, you can evidently notice the first floor is dedicated to shoppers. The different shopping stalls here sell and offer things that are related to ramen. From noodles to instant ramen and to the kitchen wares used to prepare ramen, these and more can be seen on this floor. Moving forward on the first floor is the IRIS Slot-Car Race track. It is a race track that can be enjoyed by children and the child at heart.
The two basement floors are the floors where visitors can enjoy wandering around a replica of the old town of Tokyo, Japan, the time when ramen started to gain its popularity among the locals. The detailed copy of old streets, houses, posters and signage are worth capturing. Everything in this place looks perfectly like of those in the history books of Japan.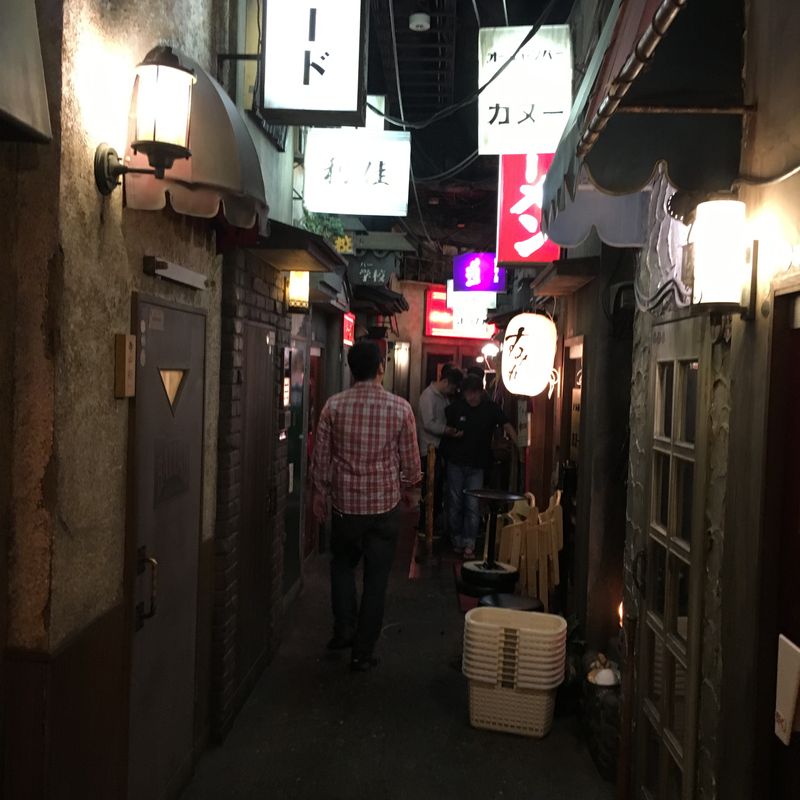 Old Japan streets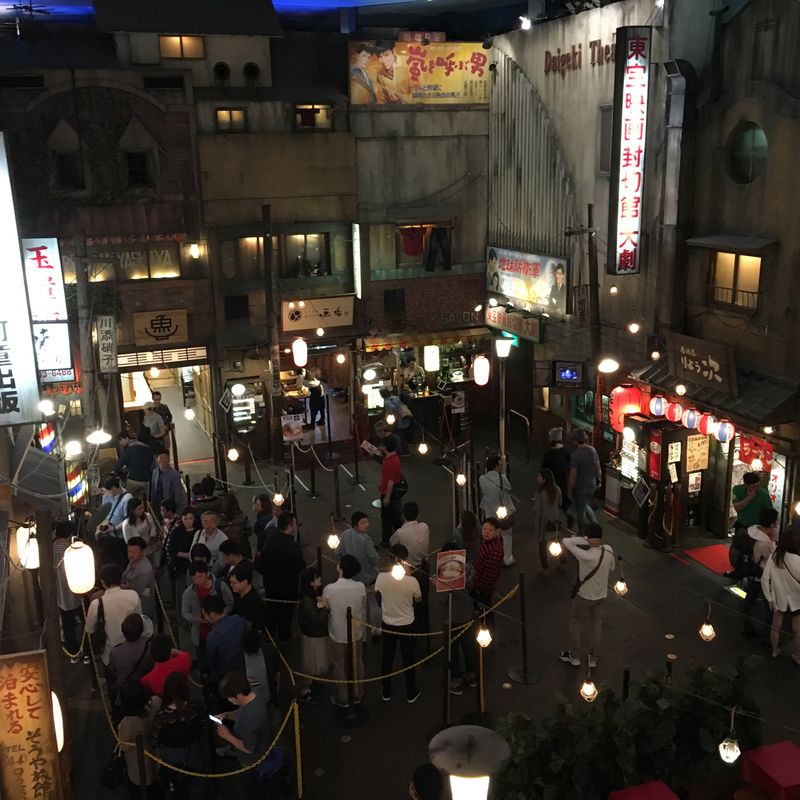 Is this what Tokyo looked like before?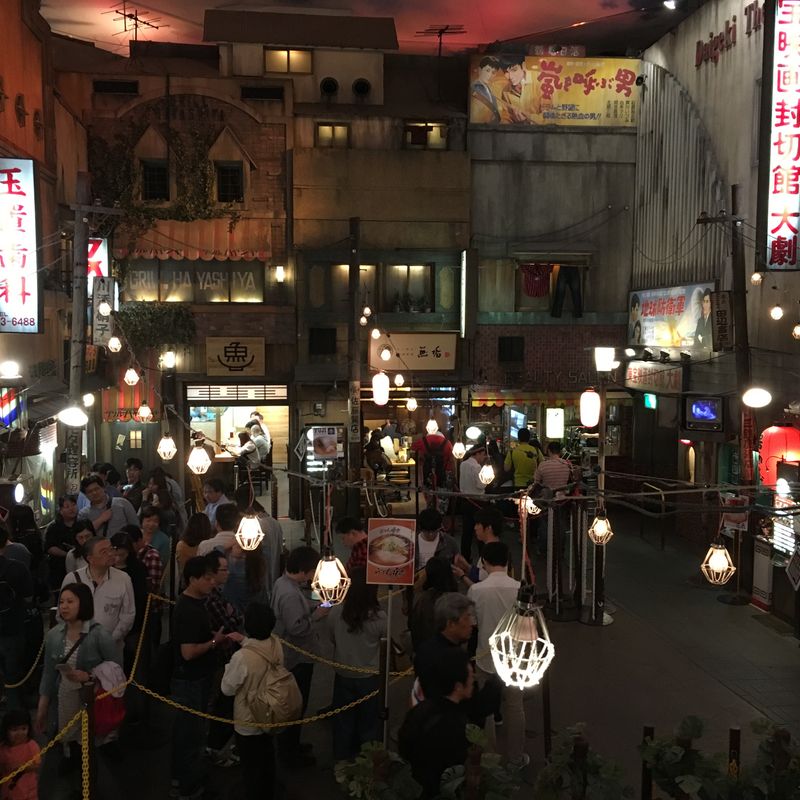 Long queue. Waiting for their turn.
Of course, visiting a ramen-themed place would not be complete without trying even a single ramen flavor. You can place your order through a vending machine that can be found outside the chosen store. You can even try a small serving of ramen so that you can try more flavors of ramen at the museum. This will normally cost you 500~700 yen at most. Normal ramen servings will have an average price of 1,000~1,500 yen. In our case we chose to try another tonkatsu (pork bone / 豚骨). As a simple reminder, sometimes, usually during weekends and holidays, you may need to wait for a few, or quite a few, minutes in a long queue due to the large crowds visiting the ramen museum. For this reason, ramen shops do not accept advance reservations of seats, to maintain fairness for all visitors, whether a local or tourist. The serving time takes 10-15 minutes, depending on what you've ordered I think, but that time will just pass without you noticing it because we did a lot of talking and sharing of our thoughts about the place while waiting.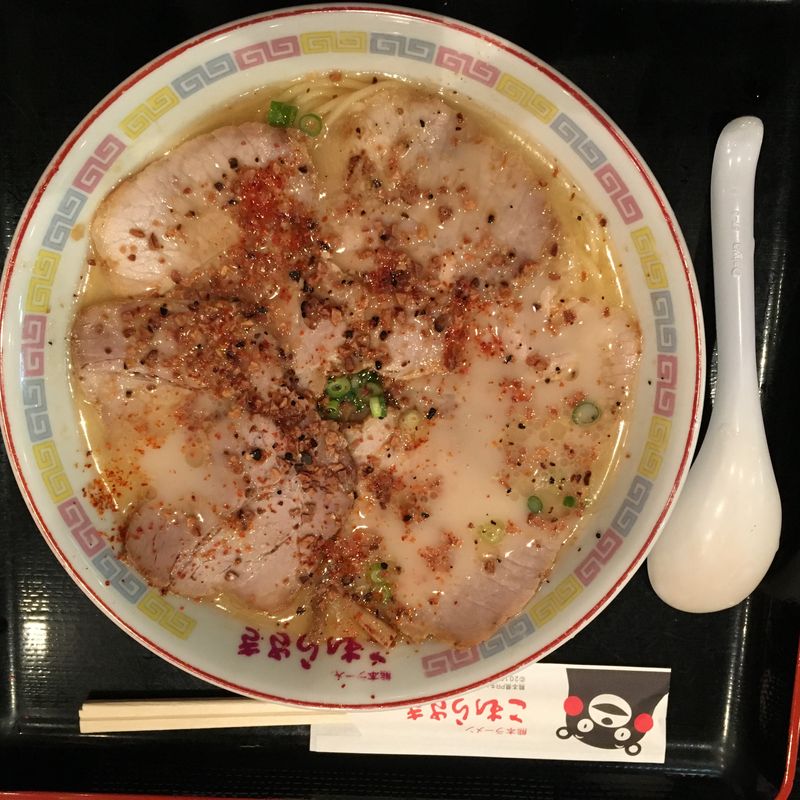 My delicious choice of ramen.
After enjoying our ramen, we decided to take a little break and go out of the area so that other visitors could start enjoying their order. We then took some photos and headed to our next destination, also around Yokohama City.
To find more information about the ramen museum, go to http://www.raumen.co.jp/english/.
You can be guided here on how to get to the place (I don't know exactly how to get to the museum because we were assisted by our Japanese friend who took us by car during our visit.
Happy reading. Follow my blog for more articles.
If you have any comments or suggestions to improve this article just add your thoughts below in the comment section. It will be highly appreciated in order to improve my article and make it more useful to the expat community.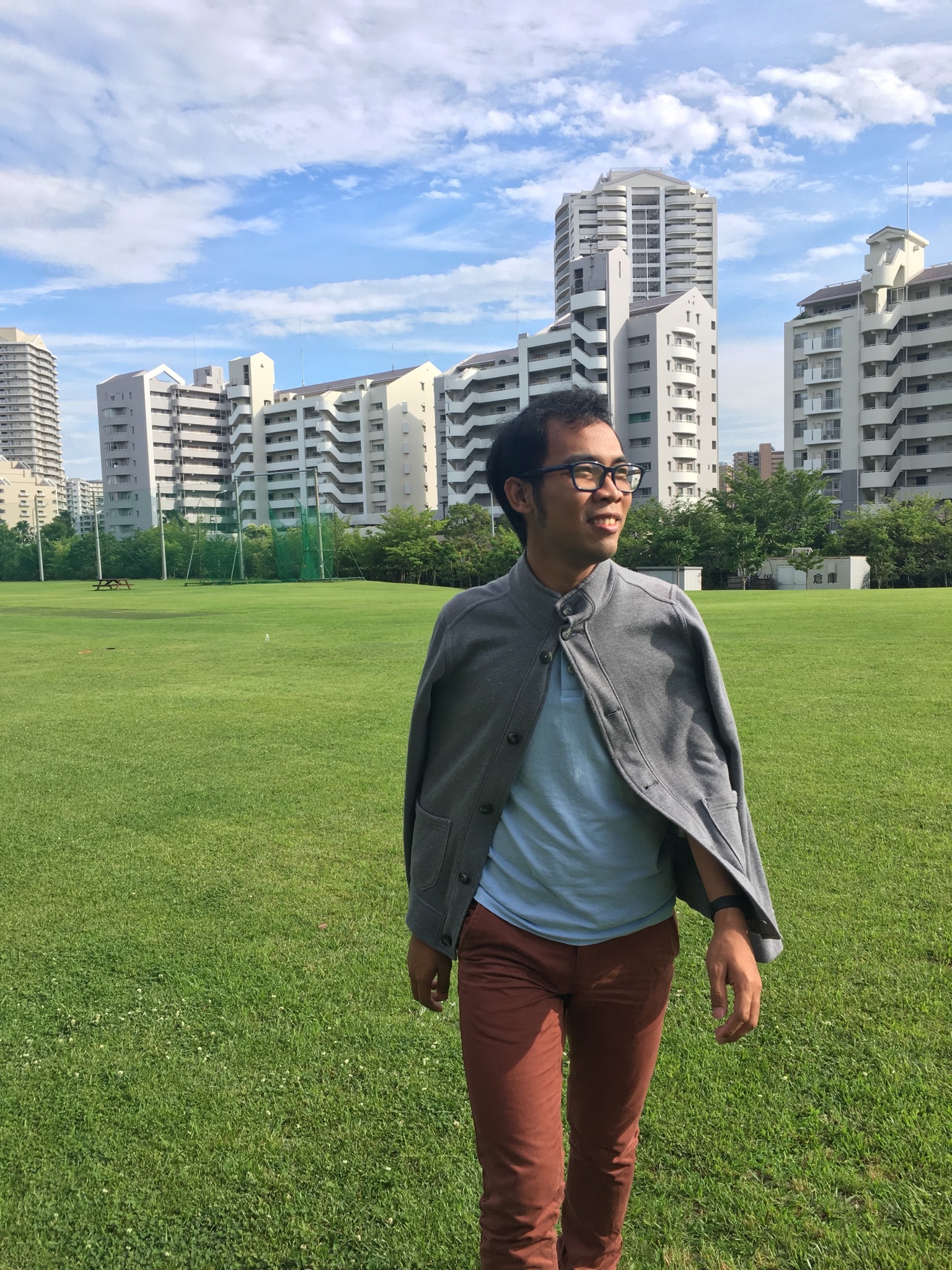 Level 4 in Google Local Guide.
All we have to decide is what to do with the time that is given to us. -Gandalf the Grey
Instagram Account: @xaver.13
---