Aug 16, 2017
It's more fun under the sun when you are with friends. It is much funnier when you're all enjoying the sun at the beach. As the heat of the sun rises in Japan, our desire to unleash that heat at the beach also rises. We never tasted a beach experience this year (2017) in the Philippines because of staying here in Japan for six months for our training. Being here for months without the summer beach experience makes us hungrier for the sun-kissed skin feeling at the beach, so we decided to push through with a beach experience plan in Japan.
Since we are all staying near Soga Station (蘇我駅) in Chiba the nearest beach resort is located in Onjuku (御宿). From Soga Station, we took a local service train going to Awa-Kamogawa via the Sotobo Line which took an hour and ten minutes of travel for¥1,140. If you want a shorter period of travel, you may take a limited express train going to Awa-Kamogawa which will take 46 minutes but for ¥ 2,790. Both fares are good for one way only. Either train will stop at Onjuku station where you will get off. If you are not sure where the beaches are, you can go to the tourist information center, just a few steps from the Onjuku Station, to ask for the direction (don't worry, they can speak English) upon asking they will point you in the direction of the beach and they will also give you a map (NOTE: There is a stamp here, so don't miss the chance to add this stamp to your collections).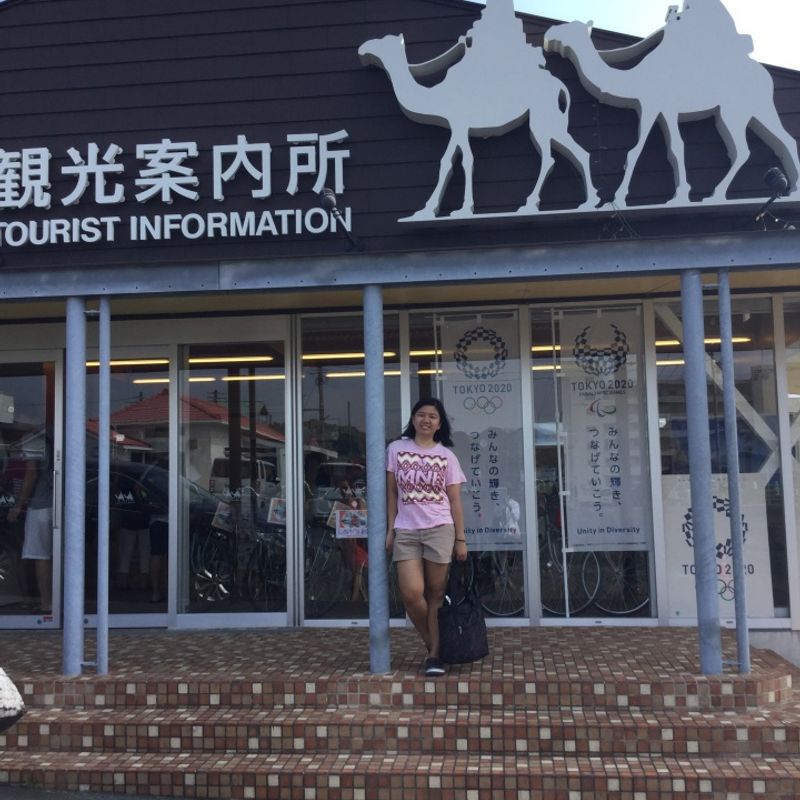 And there you go, the beach! We can notice the wooden bridge before reaching the beach side. You can snap some photos here, like we did, before going to the beach. Other things you might notice are the crescent moon and the camels at the beach side. These are really a great aspect to capture while here at Onjuku.
The beach side. Since we came here not so well prepared, we rented two umbrellas for ¥1,000 (I think, not sure anymore because I am not the one who payed the rent) and a locker at ¥1,000 with unlimited bath usage in the shower room. If you don't want to rent a locker room, you can pay for the shower room for ¥500 per shower (I do recommend to rent a locker to have unlimited use of the shower, you can save more by doing so). If you are hungry, there are lots of food options to choose from so don't hesitate to explore the area.
A beach experience is not complete without any beach activities, so aside from swimming (technically and basically, we were here for that) we had fun at the beach side. We built sand castles and burried one of our friends and made him a "merman".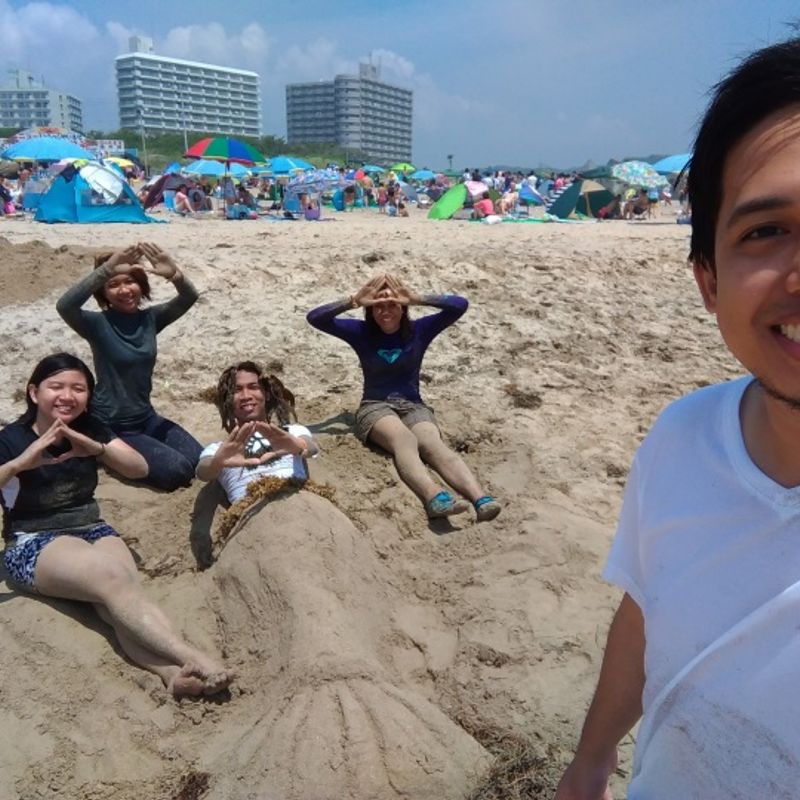 We also managed to play beach volley. We rented the ball for ¥500 but upon returning the ball, they also returned our¥500, so it means the ¥500 is actually for the safety deposit only, not an actual rent. We had fun and created lots of memories. It was a day of stress-free life.
In all, having a beach experience in Japan is as much fun as we're having in the Philippines (or maybe the same also in your country of origin). I think the point is whether you're in your country or not you just need to enjoy the moment with your friends and have fun with what you're doing in that particular place. Remember that it is you who will create the moment, so why not just enjoy and create more memories to cherish with your friends.
PS. We all rented the locker, shower, umbrella and ball at the first store you will find when get out of the station (I can't remember the name of the store).
Some Photos:
a. Wooden Bridge. This is the bridge before you actually reach the beach side.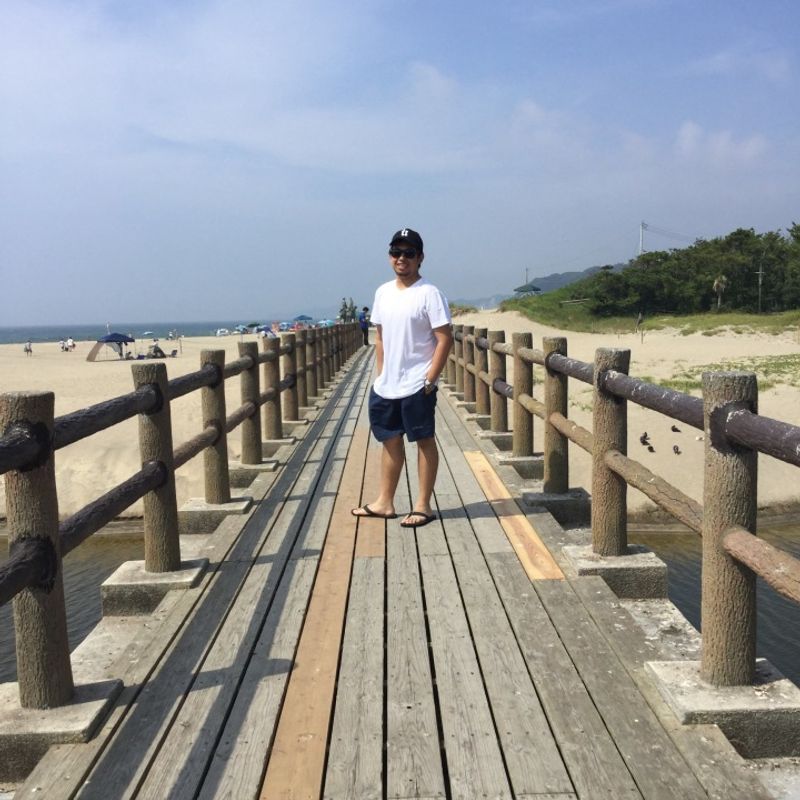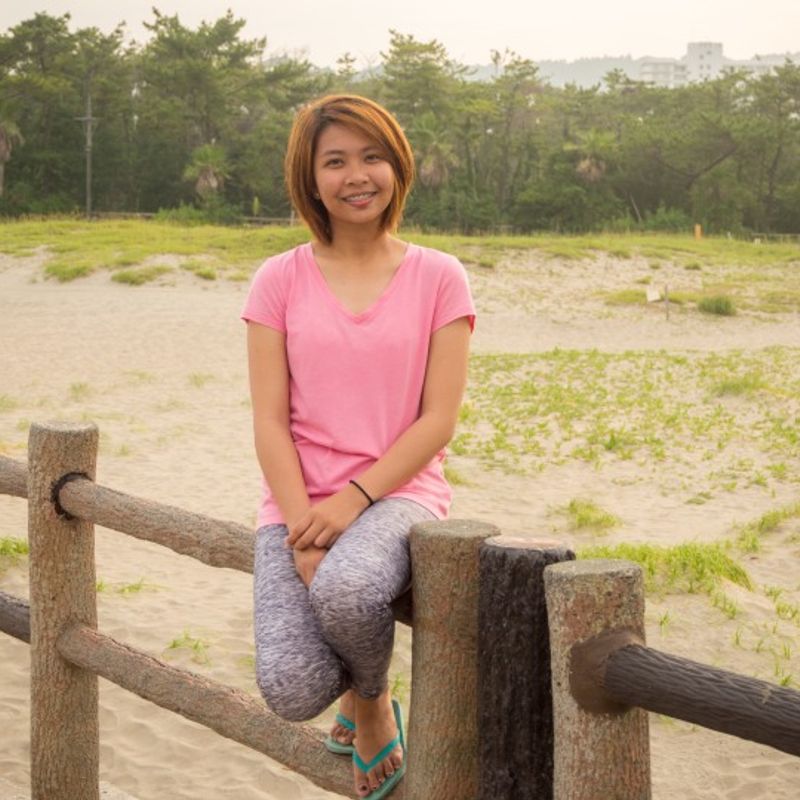 b. Beach Volley Jumpshot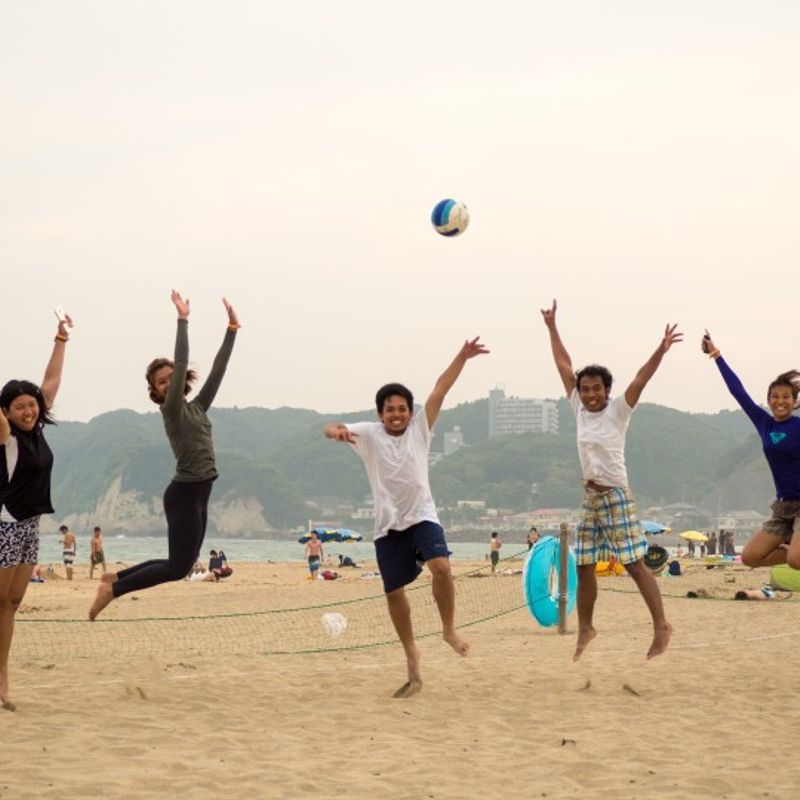 c. Crescent Moon and Camel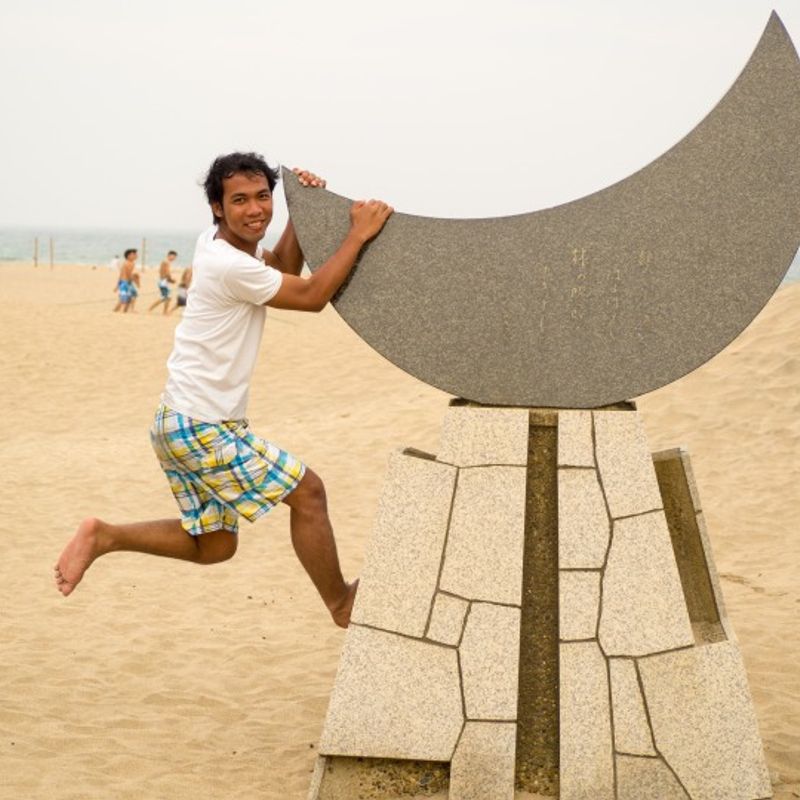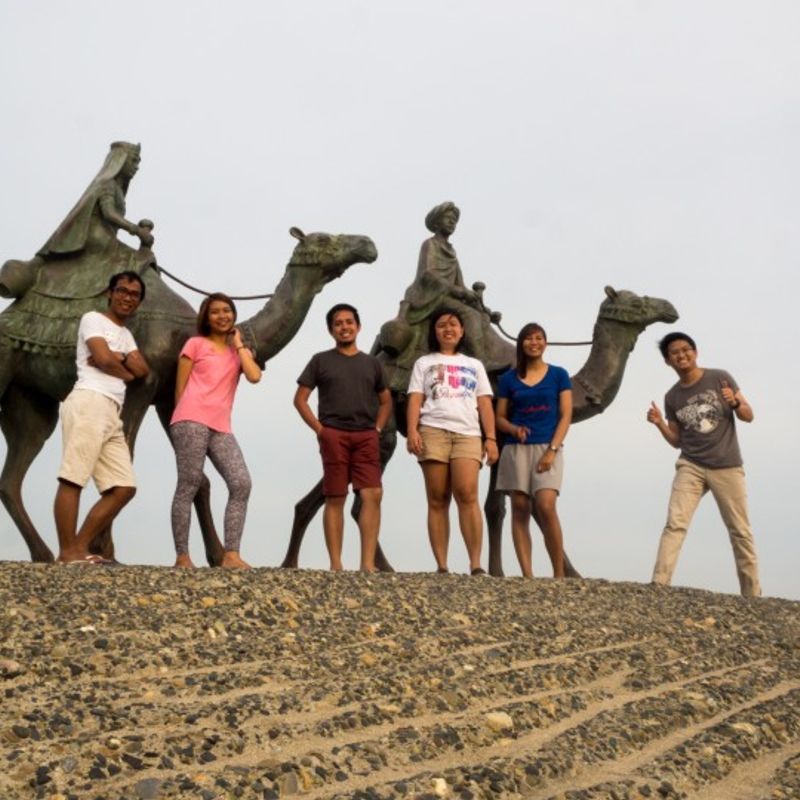 Credits to Bethel, Melmar and Kifer for the photos.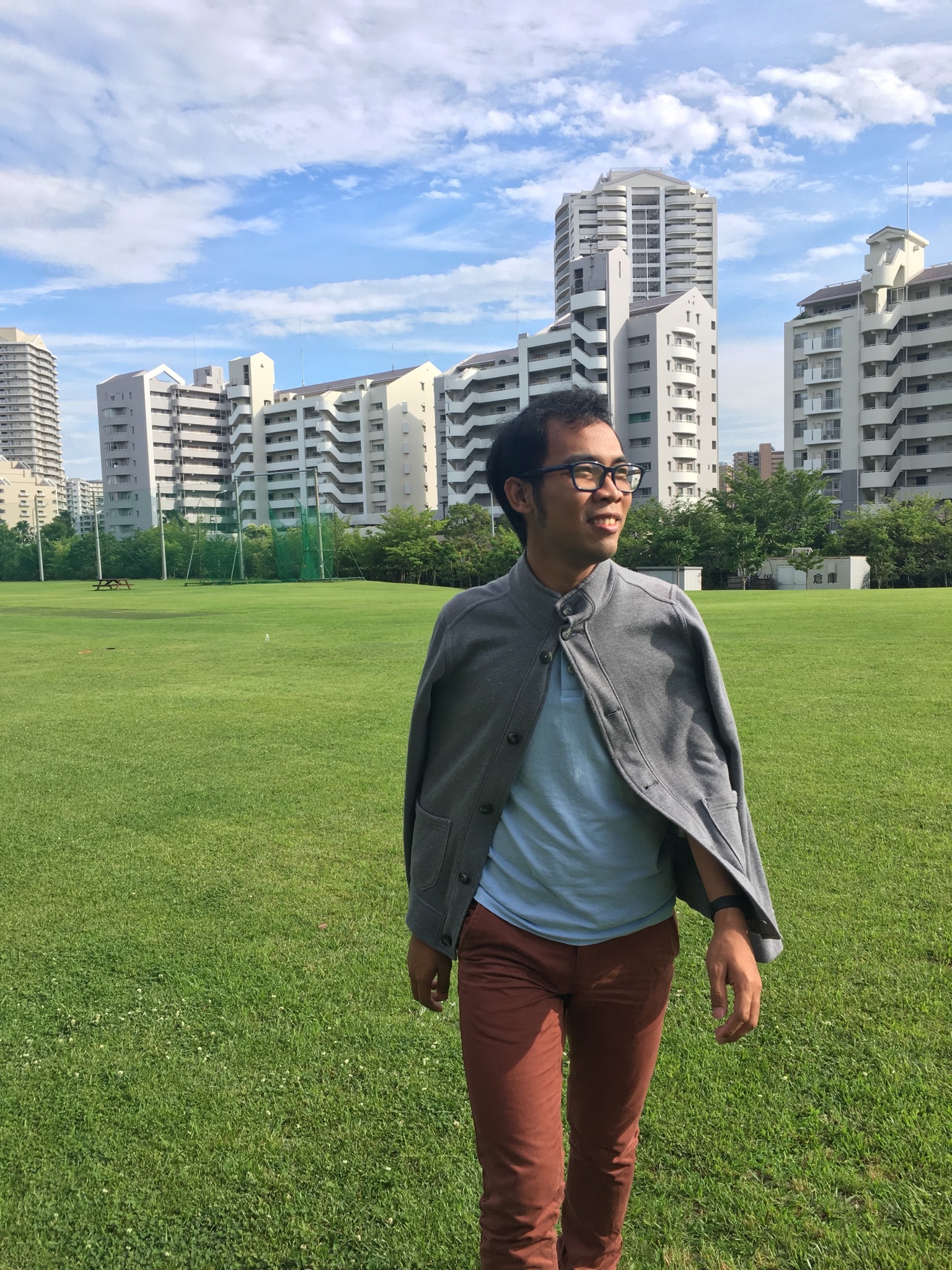 Level 4 in Google Local Guide.
All we have to decide is what to do with the time that is given to us. -Gandalf the Grey
Instagram Account: @xaver.13
---
3 Comments
Onjuku Beach is a indeed a great beach option for Chiba as it's quite easy to access by train and only a short walk from the station. I seem to remember it being twinned with a town in Mexico. Is there maybe a bit model of a cactus there?

Very nice! I want to go to this beach too soon! It looks so much fun!

@Jeca then go. Go with your friends to have more fun. Enjoy!!!