Living in Kanagawa
Kanagawa Prefecture is located to the south of Tokyo, in the Kanto region of Honshu. It connects almost seamlessly with the Tokyo Metropolitan Area with many of its public transportation services feeding to and from central Tokyo. Its capital, Yokohama City, is the 2nd largest city in Japan, and has a long history of being a famous port city of Japan. Yokohama's Chinatown is not only the largest Chinatown in Japan and Asia, but it is one of the largest in the world, with nearly 3,000 Chinese immigrants residing within. A US Naval Base is located near Yokosuka, further increasing the foreign population of the prefecture. Many popular tourist attractions are located in Kanagawa, including beautiful Kamakura City, and Hakone's resorts and outlet malls.
Supporting your life in Kanagawa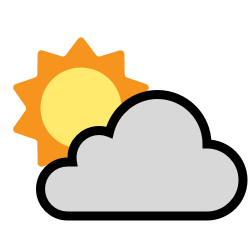 25˚ Mostly Cloudy
Feels Like: 26˚ Low: 22˚ High: 29˚
Possible light rain this evening.
Last Updated: 2019/08/26 08:00
Powered by Dark Sky
Average Annual Temperature
15 ℃
Total Population
9,145,000
Foreign Residents
191,741
No. of persons per household
2.94
Age of household heads (years old)
60.9
Total population
9,145,000
Foreign residents
191,741
Expenditure Detail (MONTHLY - JP YEN)
Rents for dwelling & land
79,589
Fuel, light & water charges
20,136
Furniture & household utensils
10,075
Clothing & footwear
15,020
Transportation & communication
56,049
Public transportation
12,060
Private transportation
26,827
Culture & recreation
35,238
Korea ( South and North )
30,106
Technical Intern Training No. 2 (supervisory)
4,585
Spouse of permanent resident
4,282
Technical Intern Training No. 1 (supervisory)
4,080
Corporate transfers
2,693
Advanced Profession No. 1
1,178
Technical Intern Training No. 1 (individual ent.)
324
All data shown has been published by The Japanese Meteorological Agency and The Ministry of Internal Affairs and Communications. Information provided by City-Cost is for educational purposes and we hope the data posted here helps you.
Have questions about life in Japan?
Get your questions about life in Japan addressed by those who live it. Visit the City-Cost Q&A forum to post your questions now.
English-Language Resources