Living in Aichi
Aichi Prefecture, located in the Chubu and Tokai regions of Honshu, is the 4th most populous prefecture in Japan. Its capital, Nagoya, is the 3rd largest city in Japan by population, and boasts the fastest growing population in Japan. There is also a high percentage of non-Japanese living in Aichi prefecture, nearly 140,000. Aichi Prefecture is a popular tourist destination due to its many national treasures, including 14 castles and several shrines, most notably Nagoya Castle and Atsuta Shrine.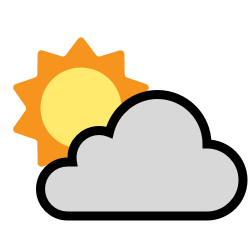 23˚ Partly Cloudy
Feels Like: 24˚ Low: 23˚ High: 33˚
Humid and partly cloudy throughout the day.
Last Updated: 2019/08/26 06:00
Powered by Dark Sky
Average Annual Temperature
15 ℃
Total Population
7,507,000
Foreign Residents
224,424
No. of persons per household
3.01
Age of household heads (years old)
57.9
Total population
7,507,000
Foreign residents
224,424
Expenditure Detail (MONTHLY - JP YEN)
Rents for dwelling & land
61,733
Fuel, light & water charges
20,421
Furniture & household utensils
10,242
Clothing & footwear
14,250
Transportation & communication
54,671
Public transportation
6,564
Private transportation
37,382
Culture & recreation
33,803
Korea ( South and North )
32,505
Spouse of permanent resident
4,569
Corporate transfers
1,460
Technical Intern Training No. 1 (individual ent.)
672
Technical Intern training No. 2 (individual ent.)
452
Advanced Profession No. 1
188
All data shown has been published by The Japanese Meteorological Agency and The Ministry of Internal Affairs and Communications. Information provided by City-Cost is for educational purposes and we hope the data posted here helps you.
Have questions about life in Japan?
Get your questions about life in Japan addressed by those who live it. Visit the City-Cost Q&A forum to post your questions now.