Aug 29, 2017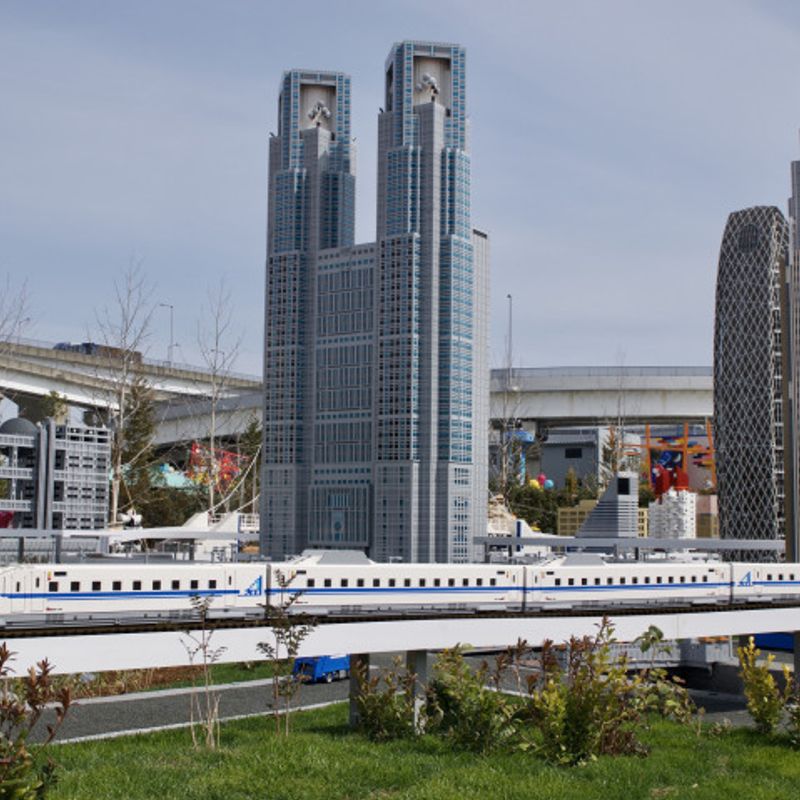 Legoland Japan opened to the public on April 1, 2017 to much fanfare and harbouring of high hopes that it would bring foreign tourists to the sometimes dismissed Nagoya area. In fact, the theme park might have been seen by many as something of a "no brainer" in a country so fond of all things quirky, cute and toy coupled with the wide international recognition of the Lego brand. However, after a solid opening, visitor numbers to Legoland Japan began to drop to levels that were lower than expected leading park management to make the decision in to close the facility on Tuesdays and Wednesdays in June, before opening every day of the week during the school summer holidays in Japan. Legoland is due to close on the same days in September. Reasons for low visitor numbers have been speculated by some as down to unduly high ticket prices. These prices to one side for a moment, here we want to take a look at "how" and how much it costs to get from Tokyo to Legoland Japan (not to be confused with the Legoland Discovery Center in Odaiba).
A common thread of opinion about Legoland (the one in Nagoya) is that is really is for the kids where as "competition" like Disneyland and USJ might be said by many to have something for everyone to get their teeth into. Still, in Miniland, where visitors can see Tokyo, Osaka, Kyoto and Nagoya reimagined out of Lego, the theme park seems to have found something of a highlight. For many, though, it can probably be said that the Lego brand carries strong enough appeal to keep the wheels turning. Perhaps what the park needs is the City-Cost treatment, guiding potential visitors in how much to costs to get from Tokyo to Legoland Japan.
Legoland Japan is in the Minato-ku area of Nagoya down by Ise Bay, around 10 km from JR Nagoya Station.
Getting to Legoland Japan by train and Shinkansen
The nearest train station to Legoland Japan is Kinjofuto Station on the Aonami Line which runs directly from JR Nagoya Station. The cost from JR Nagoya to Kinjofuto Station is 350 yen with journey times of around 25 mins. Kinjofuto is around 200 m from the park entrance.
From Tokyo the quickest and easiest way to get to Nagoya is by Shinkansen. JR Nagoya Station is a key stop on the Tōkaidō Shinkansen line which runs between Tokyo and Shin-Osaka. Nozomi, Hikari and Kodama trains make the run between Tokyo and Nagoya, with Nozomi the fastest and most expensive. We detail these Shinkansen costs and journey times in the table below ...
| | | | | |
| --- | --- | --- | --- | --- |
| Train | Unreserved seat | Reserved seat | Green seat | Time (min) |
| Nozomi | 10,360 | 11,290 | 14,680 | ~ 100 |
| Hikari | 10,360 | 11,080 | 14,470 | ~ 105 - 130 |
| Kodama | 10,360 | 11,080 | 14,470 | ~ 170 |
The cheapest Shinkansen / train option from Tokyo Station to Legoland then is 10,710 yen. The most expensive, 15,030 yen.
Minimal difference in Shinkansen fares would make the Nozomi the natural choice and should completely rule out the Kodama. However, with the Platt Kodama ticket (run by JR Tokai Tours) using Kodama Shinkansen between Tokyo and Nagoya could save travellers around 2,000 yen. Platt Kodama tickets need to be purchased in advance.
Local trains from Tokyo to Legoland Japan
It makes little sense to travel between Tokyo and the Nagoya area on any train that isn't a Shinkansen. Local trains take around 6 - 7 hours between Tokyo Station and Kinjofuto Station (Legoland) and will still cost the traveller some 6,000 yen. Throw in one or two limited express services and costs will rise to around 12,000 yen making most Shinkansen the cheaper option. Still, 6 - 7 hours is doable and budget travellers could make use of the seasonal Seishun 18 Kippu to get down to Legoland for what works out as little as 2,370 yen although in its entirety will cost 11,850 yen.
Plane / train combo
If Nagoya is serviced by an airport it would be Chubu Centrair International Airport, more commonly known as Chubu Airport (NGO). Access to Legoland Japan via Chubu Airport makes sense if arriving from more distant parts of Japan, but from Tokyo it doesn't appear so practical, especially when you consider that the airport is some 35 km south of central Nagoya. Still, both flag carriers ANA and JAL operate flights between Haneda Airport (Tokyo) and Chubu Airport. Flight times are around one hour.
ANA (one way)
JAL (one way)
How much does it cost to get from Chubu Airport to Legoland?
Option 1 - bus and train
| | | |
| --- | --- | --- |
| | Fares | Time (min) |
| Bus to JR Nagoya Station | 1,500 | 55 |
| Train to Kinjofuto Station | 350 | 25 |
| Totals | 1,850 | 80 |
Option 2 - train only
| | | |
| --- | --- | --- |
| | Fares | Time (min) |
| Meitetsu Mu-SKY Ltd. Exp. to Meitetsunagoya | 1,230 | 30 - 40 |
| Walk to Nagoya Station | N/A | 5 |
| Aonami Line to Kinjofuto | 350 | 25 |
| Totals | 1,580 | 60 - 70 |
The cheapest flight / bus / train combo from Tokyo to Legoland Japan then costs around 10,500 yen. A similar price to some of the Shinkansen but with all the transfers involved and the flight check in, this still doesn't make much sense as an option.
Buses from Tokyo to Legoland Japan
Booking through WILLER (bus) we were able to find a direct bus service from Tokyo (Shinjuku BUSTA) to Legoland Japan (Kinjofuto Station). It's a day bus departing at 7:30 and arriving at 12:40 (~ 5 hours). Fares - 4,100 yen. Other day bus options via WILLER from Shinjuku BUSTA arrive at Nagoya Station Noritake (near the main Nagoya Station building) ...
Seat type: RELAX with Monitor - from 4,100 yen
Seat type: RELAX [NEW] - from 4,100 yen
These day bus services leave little time (if any) for visits to Legoland. Those who've got the energy might prefer a night bus option with journey times around 6 hours and arrival times in Nagoya at between 5:00 - 6:00. A "Reborn" luxury option from JR Osaki Station (Tokyo) arrives at Nagoya Sasashima Live (just south of Nagoya Station). Fares between 7,900 - 14,900 yen. Cheaper RELAX[NEW] seats on services from Tokyo Station start from 4,100 yen with journey times around 8 hours.
So, at around 4,100 yen (+ 350 yen to get from Nagoya Station if required) taking the bus from Tokyo to Legoland Japan looks like being the cheapest option. However, where a Shinkansen might make this doable as a day trip, the bus emphatically doesn't, so accommodation costs may need to be factored in.
Driving from Tokyo to Legoland Japan
Getting from Tokyo to Legoland Japan by car will require getting on the well trodden Tomei Expressway. This is perhaps best accessed via the Metropolitan Expressway No. 3 Shibuya Route which drivers can get on at the Shibuya Interchange. This route becomes the Tomei Expressway once you get into Kanawagawa Prefecture. Stay on the Tomei all the way to the outskirts of Nagoya where drivers will then change to the Isewangan Expressway which has an exit right next to Legoland (名湾中央 / Meiko-Chuo). In terms of how much it costs to drive the best we can do is look at expressway toll fares between Shibuya and Legoland. The NEXCO (Nippon Expressway Company) toll fare / route finder comes out with costs of around 8,000 - 9,000 yen and driving times of around 4 hours.
At a stretch, travellers could drive down to Legoland and do an overnight stay to get the best out of the trip. A rent-a-car with a pick up / drop off in Tokyo might be around 10,000 - 15,000 yen for a basic k-car for two days rental. A pick up in Tokyo and drop of in Nagoya will cost a lot more as is always the way with rent-a-cars in Japan.
Legoland Japan ticket prices
The cause of some consternation among early visitors advance booking of a 1 DAY Pass for adults is 6,200 yen (inc. tax). On the day is 6,900 yen. You can find the full range of ticket prices on the theme park's homepage.
Have you been to Legoland Japan? How much did the trip cost you? Any tips on the best way to get there from Tokyo? Let us know in the comments.
See our 'How Much | Travel' series for more destinations from Tokyo and beyond ...
See us on ...
Twitter: @City_Cost_Japan
Facebook: @citycostjapan
Image
S.Brickman Flickr License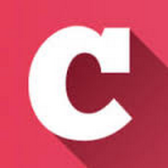 A Q&A and blogging community about life in Japan (plus a load of life-in-Japan stats!). Get your questions answered, share your experience! | Inquiry -> KyodoNewsDigital International Media | Tokyo, Japan | +81 3 6252 6402
---