Mar 16, 2017
Spring is almost here! Many people living or visiting Japan are expectant of hanami in this season. But don't you worry about the weather? For me, YES. Everytime I go out for some activity, it rains. I always bring rain to events..when watching professional baseball games, going to Disneyland, driving to the beach... We call such person as Ame-onna (雨女; ame means rain, onna means woman, if the person is male, Ame-otoko 雨男; otoko means man) . When it rained on the day of the event, I would cancel the it (or the event would be cancelled automatically), and wait for another chance, then find something different to do. But what if it rains on the day of hanami? The best season of hanami is too short as the flowers fall very soon, and you might have to wait for A YEAR for the next chance of hanami... If you are Ame-onna or Ame-otoko, and really worried about missing the opportunity, you can visit an "Indoor Hanami" event in Nihonbashi, Tokyo. Last week, I enjoyed hanami with my Ikebana friends.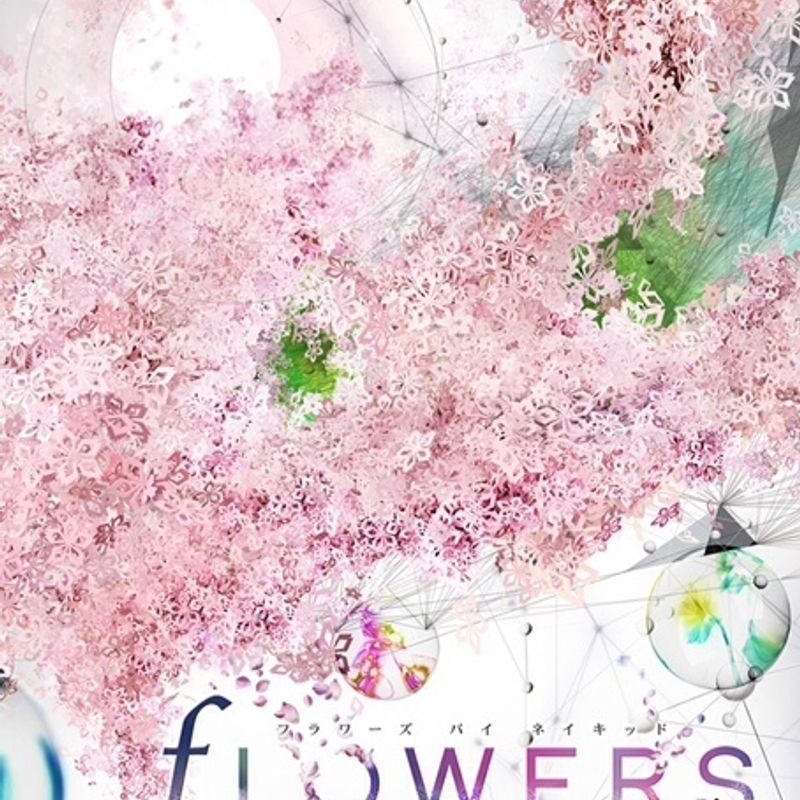 "Flowers by NAKED" event is getting famous through social media with its beautiful pictures. NAKED is a group of creators holding many events highlighting projection mapping or other latest technologies. "Flowers by NAKED" is a collaboration of flowers and digital art. Not only visually, it appeals to our five senses using many cutting-edge technologies. (You can search on Instagram with hashtag "#flowersbynaked".)
At the entrance, there is a Big book. This book is about three meters high and shows breathtaking beautiful pages of flowers with projection mapping. Also, you can smell the fragrance of the flowers. Don't forget to take pictures and breathe deeply here!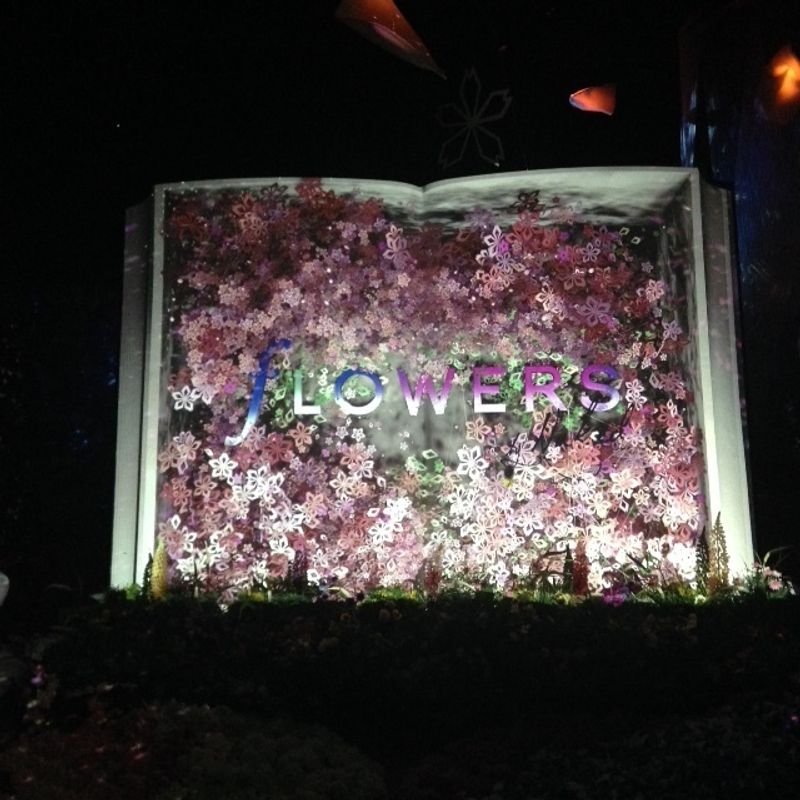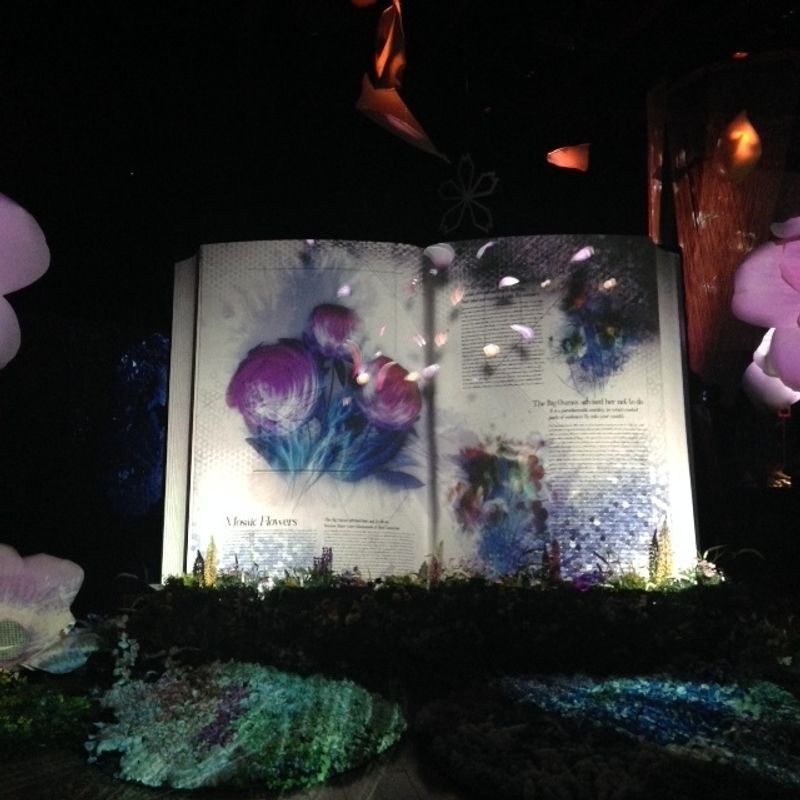 Passing by the Big book, there is a wide screen displaying Mosaic of flowers. With the language of flowers, the flowers appear continuously, one after another. Find your favorite one.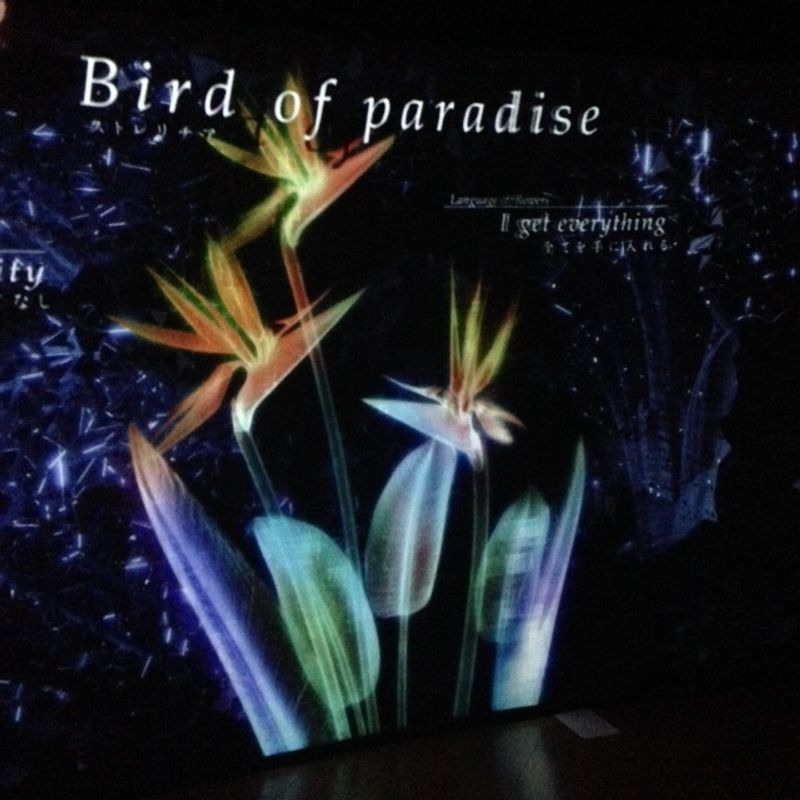 Then, you will find a ball-shaped object, Dandelion clock, surrounded by shade curtains. Something tricky will happen on this dandelion puffball when you do something... Do and see it for yourself!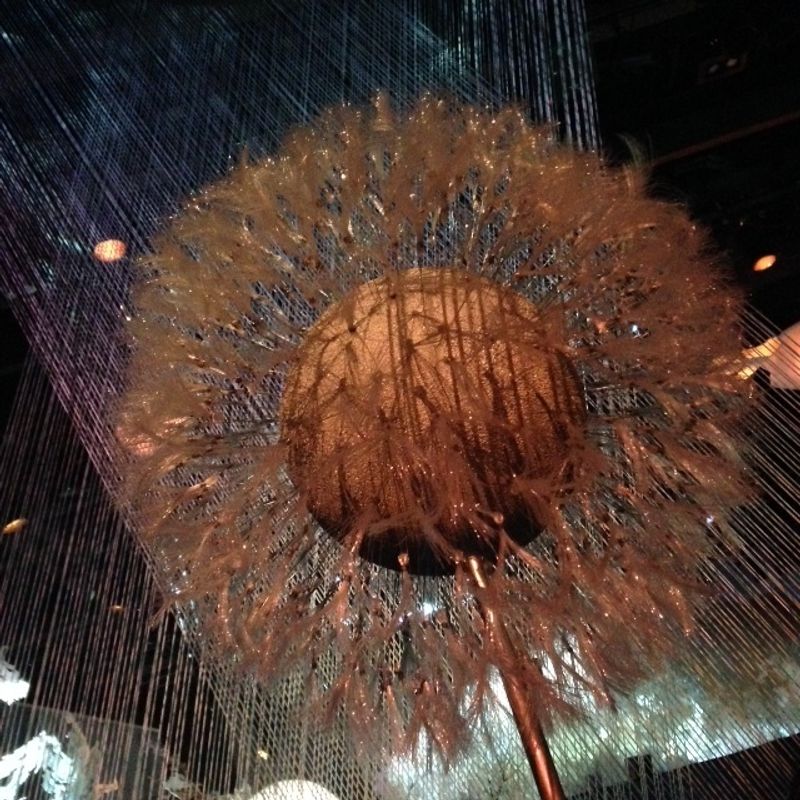 After the magical dandelion, you'll step into the world of Frozen flowers. They are not actually frozen, but look like they are in ice in some freezing area. The flowers used here are dried (or processed with chemicals) and delicately covered with thin glass. Blue and white lights make the area look really icy. Enjoy the winter before proceeding to the spring room.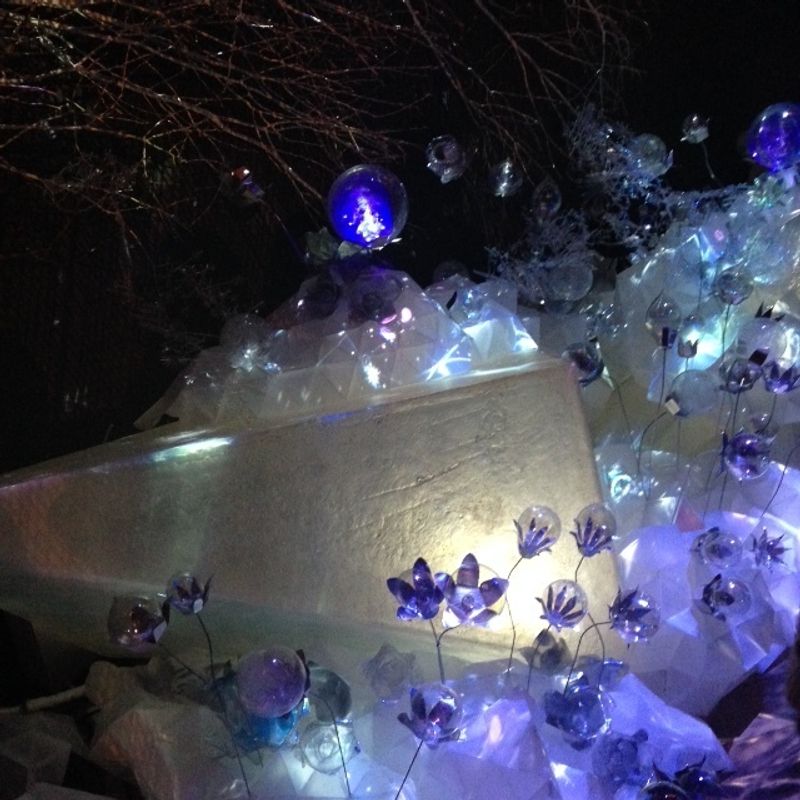 Then you will walk through Bamboo corridor. This passage is a work collaborated by our Ikebana school headmaster and NAKED, created from SO MANY bamboo trees. (More than 1,400 sheets of sliced bamboo!) Bent, twisted and tangled bamboo work expresses blowing strong wind that brings us the spring. The huge work is illuminated with colorful lights and we can enjoy the reflections, too.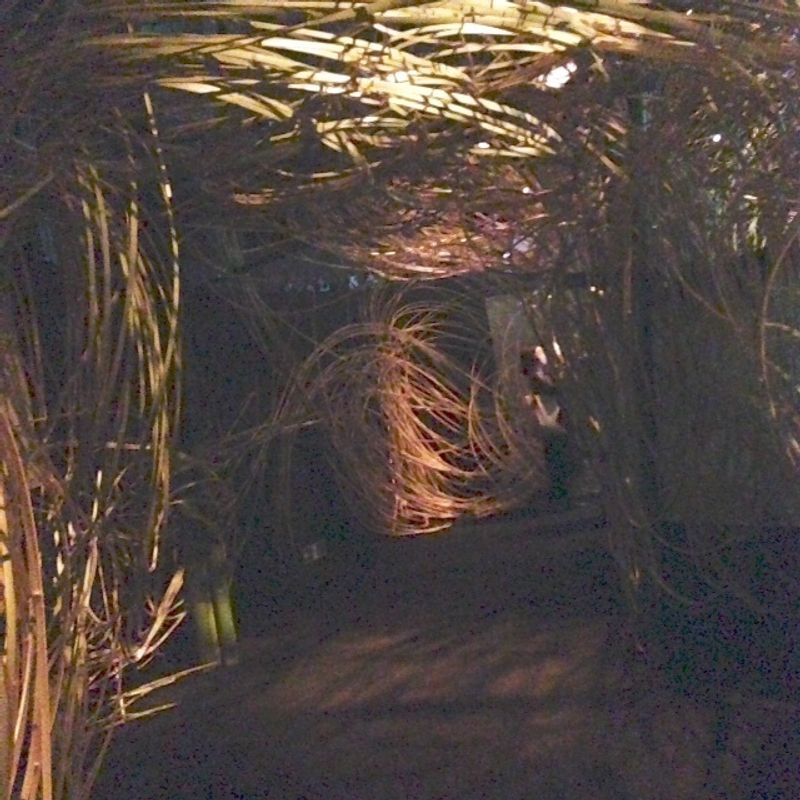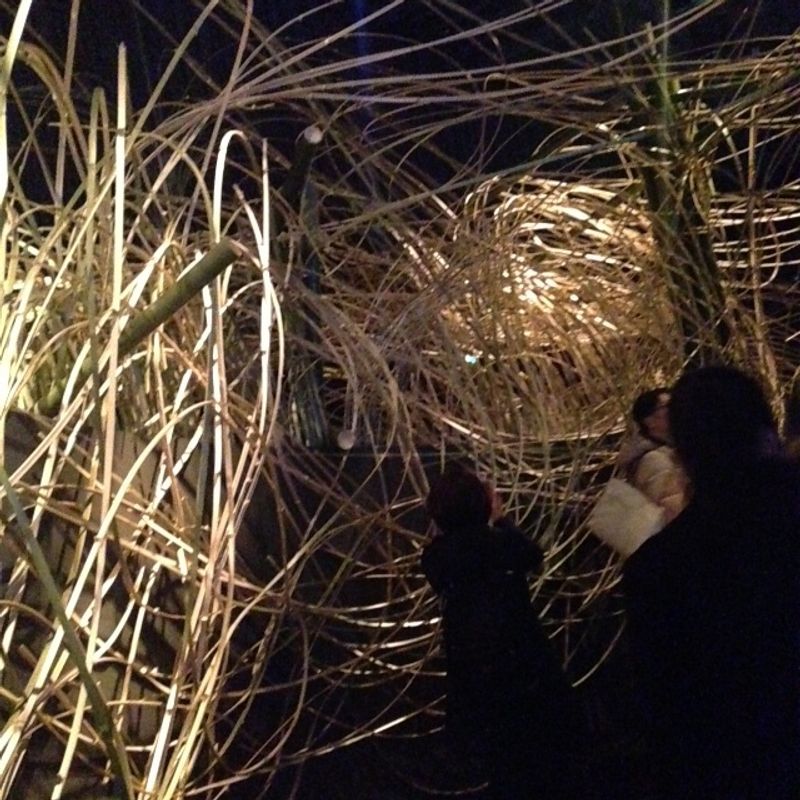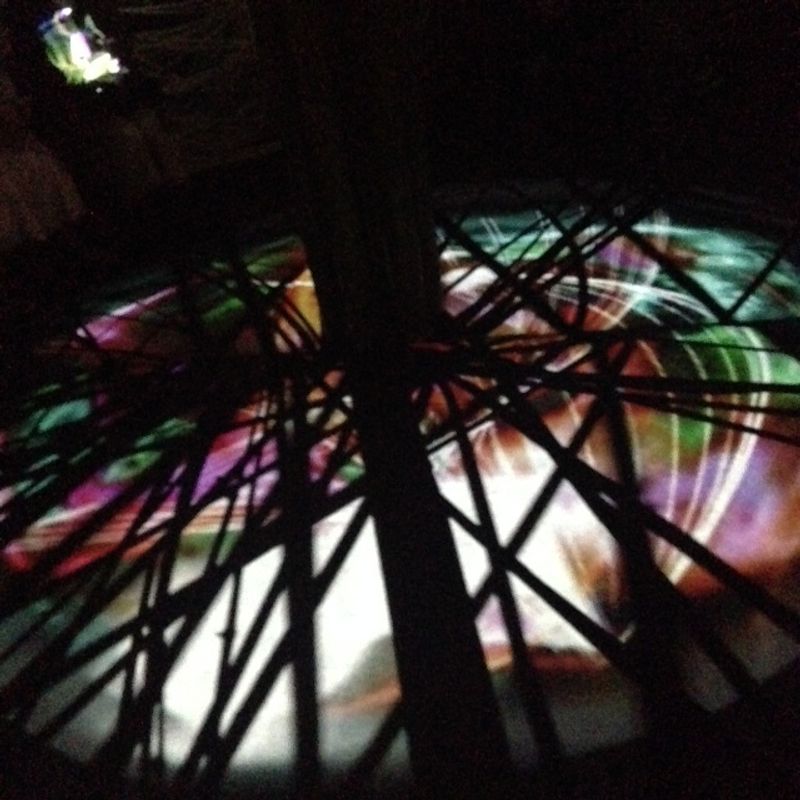 After the spring storm corridor, we finally arrive at Hanami area full of cherry blossoms. Cherry blossom trees spread over our heads (actually they are artificial flowers, not real), and real trees are displayed in a large glass vases, and the thousands of flower petals made from papers are floating at the top, creating the very soft, calm, relaxed but brilliant and gorgeous space that gives us an illusion of being under the fully-bloomed cherry flowers.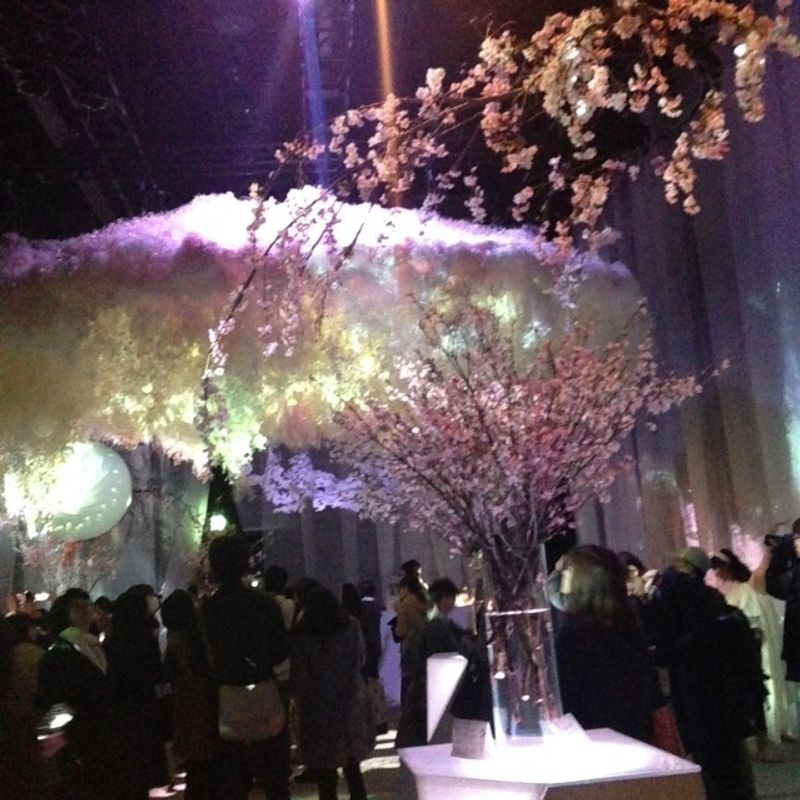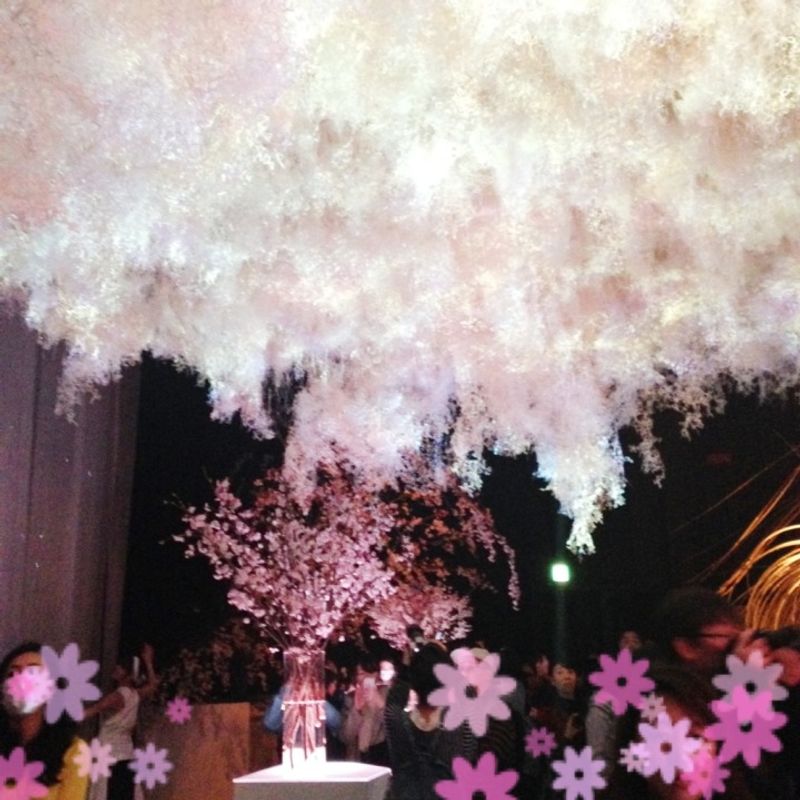 If you feel like having a sip of a cocktail for more hanami mood under the cherry blossoms, there's a bar featuring Sakura cocktails and sweets. (But remember that you can't sit on the ground as it is very crowded)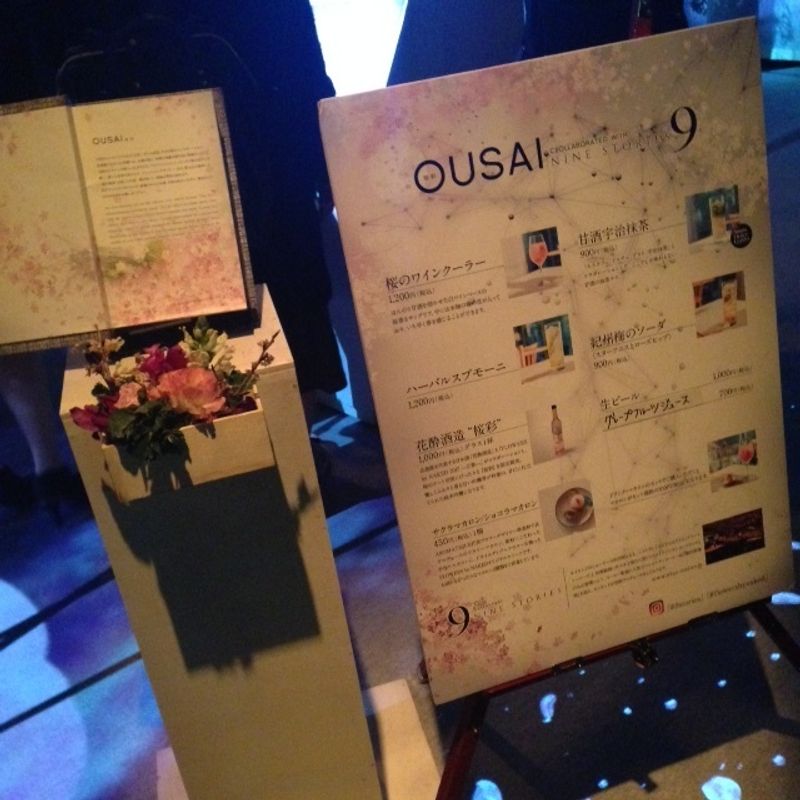 While you enjoy the drinks, you can also enjoy the elegant dance show with sakura projection mapping. The performance in the storm of cherry petals is worth seeing and taking a video of .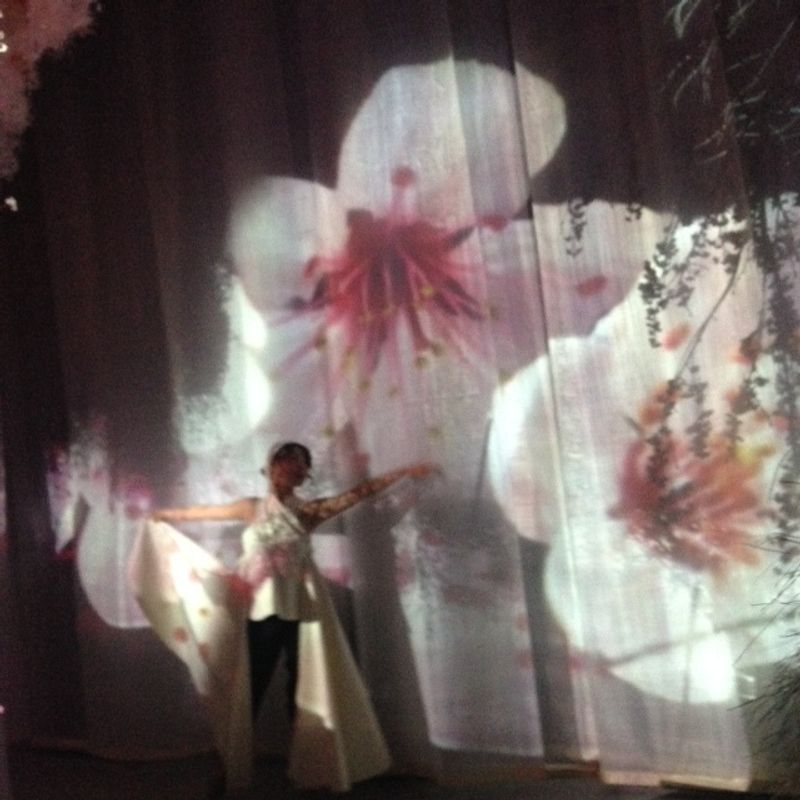 Beside the bar, a beautiful sakura-colored dress designed by famous Japanese fashion designer Keita Maruyama is on display.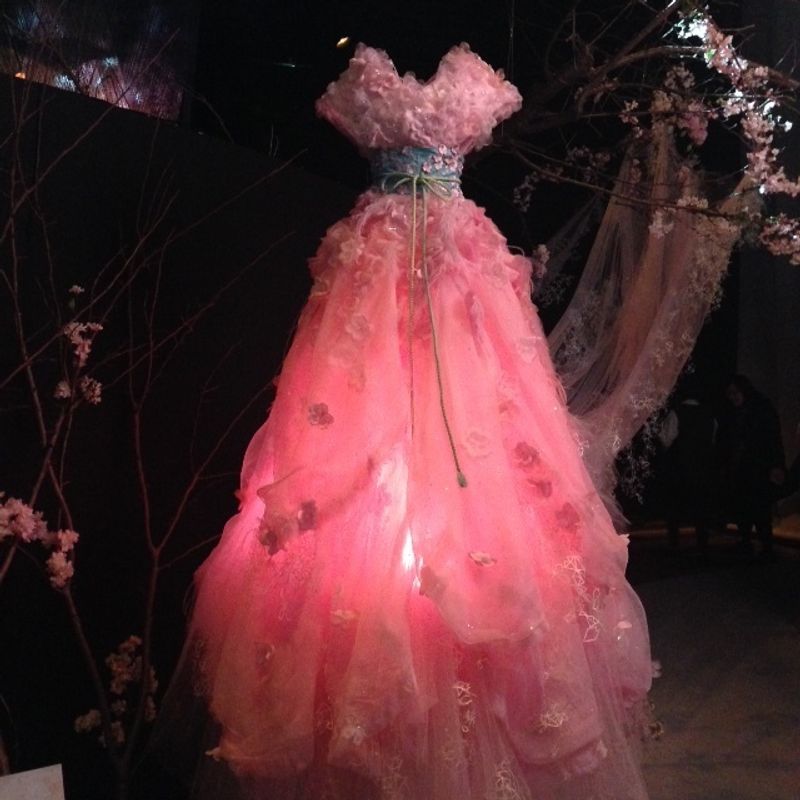 Now we are going to finish this hanami tour, but before the exit, we can leave the flowers which we bloom by ourselves. Stop at the wall on your left and touch the screen, then something happens....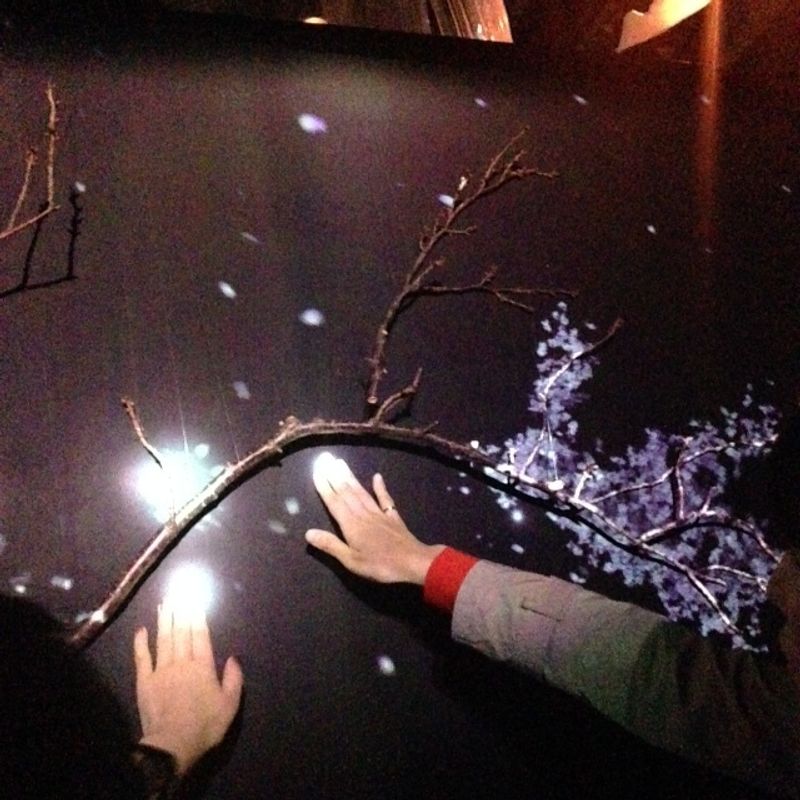 At the exit there is a mysterious labo, The secrets behind the garden, which creates this flower event. Honestly, I was not sure they are really related to the event, but some girls were absorbed in taking pictures.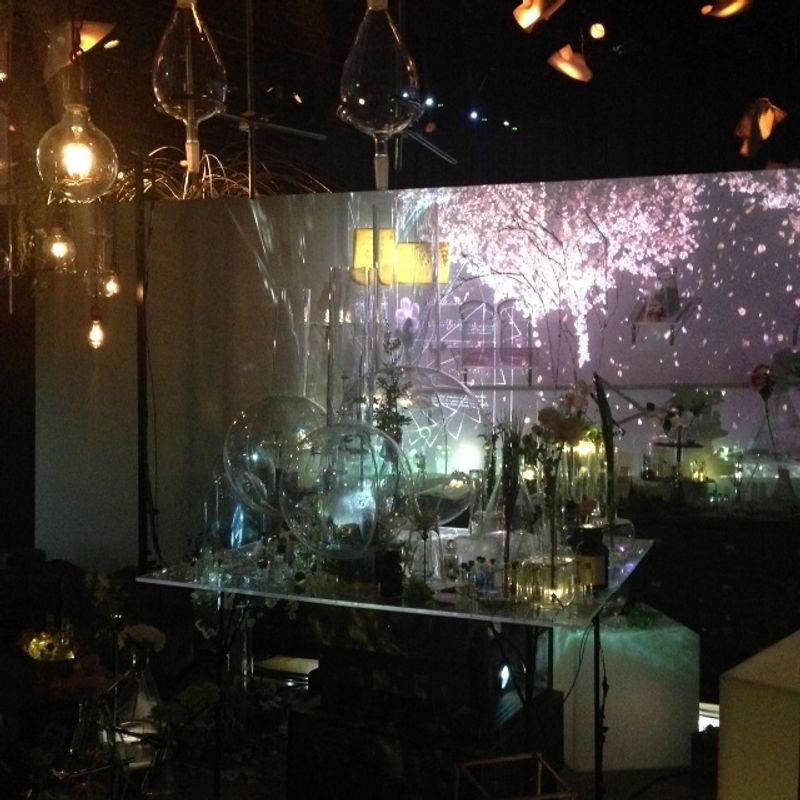 Outside the hall, you can enjoy shopping for many kinds of flower-designed goods such as confectioneries, aroma oil, apparel, stationary and ornaments.
The weather in Tokyo is still unstable and cold. So should you miss the hanami opportunity, don't be depressed. Visit Nihonbashi for the "Flowers by NAKED" event!


This event is held until March 20 (MON) in COREDO MUROMACHI 1, accessible from Mitsukoshimae-station on Tokyo Metro Hanzomon or Ginza line. The ticketing booth and entrance is on the 4th floor and the venue is on the 5th.
Opening hours: 10:00 to 20:00 ( admission until 19:30)
Ticket for adults: 1400yen, children: 900yen.
For details, visit the official page. English available. http://flowersbynaked.com/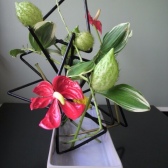 I am an ikebana teacher living in Tokyo. Also I've lived in Osaka and Hyogo for several years.
---
4 Comments
Omg! This looks amazing! It's basically an art gallery of hanami! I wish I could go. I wonder if there will be something similar next year maybe?

@edthethe Yes, it's a really gorgeous event! Actually this event started last year and I think they'll have this hanami event again at the same venue next year. Also, NAKED Inc. says they hold many "Flowers" event in elsewhere in Japan. I'll post when I find another event!

This looks pretty spectacular. I like the look of the 'Bamboo Corridor'. Were there a lot of people there?

@Tomuu I loved the corridor, too! Many people stopped around a bar next to the corridor, where guests can enjoy drinks under a large cherrytree. It was like real Hanami.