Feb 14, 2017
You already know Japan has four seasons and it's still cold winter. And some parts of Japan are currently having heavy snow. But in Tokyo, there's an event where you can feel like as you're in a tropical land.

I visited Orchid Festival in Tokyo which is held at Tokyo Dome in Bunkyo Ward, Tokyo. The festa's official name is "Japan Grand Prix 蘭 International Orchid Festival" (蘭/Ran means orchids) . It's called one of the largest orchid festivals in the world, and as the name suggests, there are a lot attractive spots.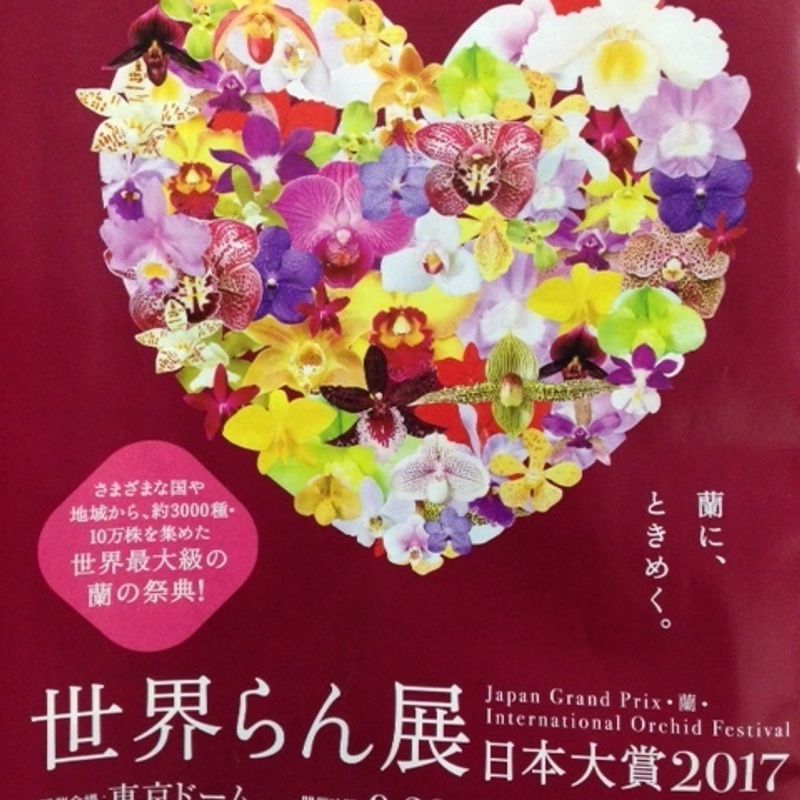 Entrance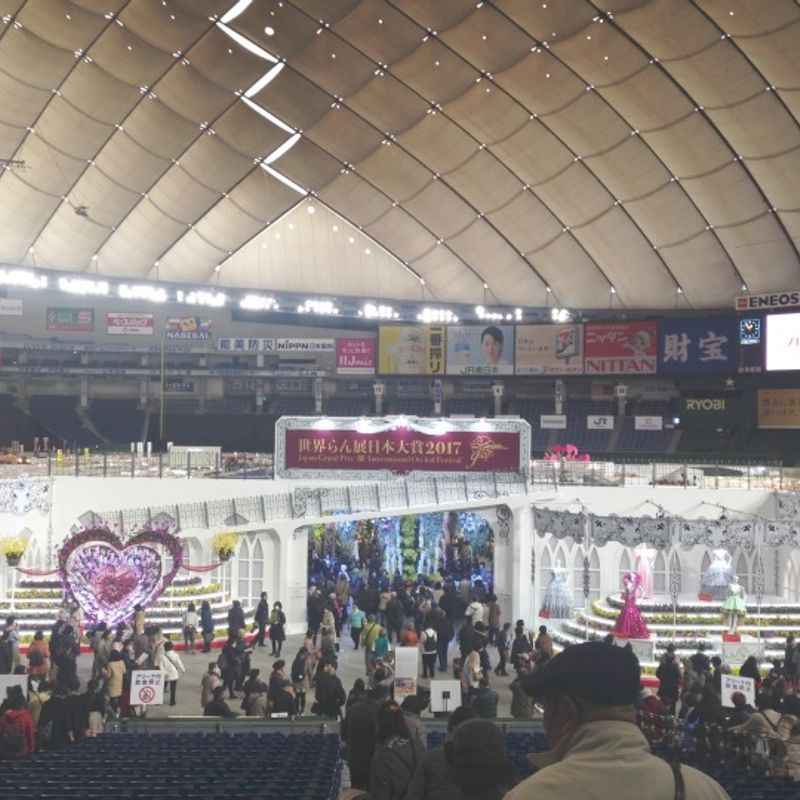 Entrance gate was decorated with, of course colorful orchids, and it was designed by Takarazuka Revue Company, Japan's female-actresses-only-gorgeous musical company. Visitors enter into the exhibition passing this gate of the large heart and gorgeous dresses both decorated with orchids.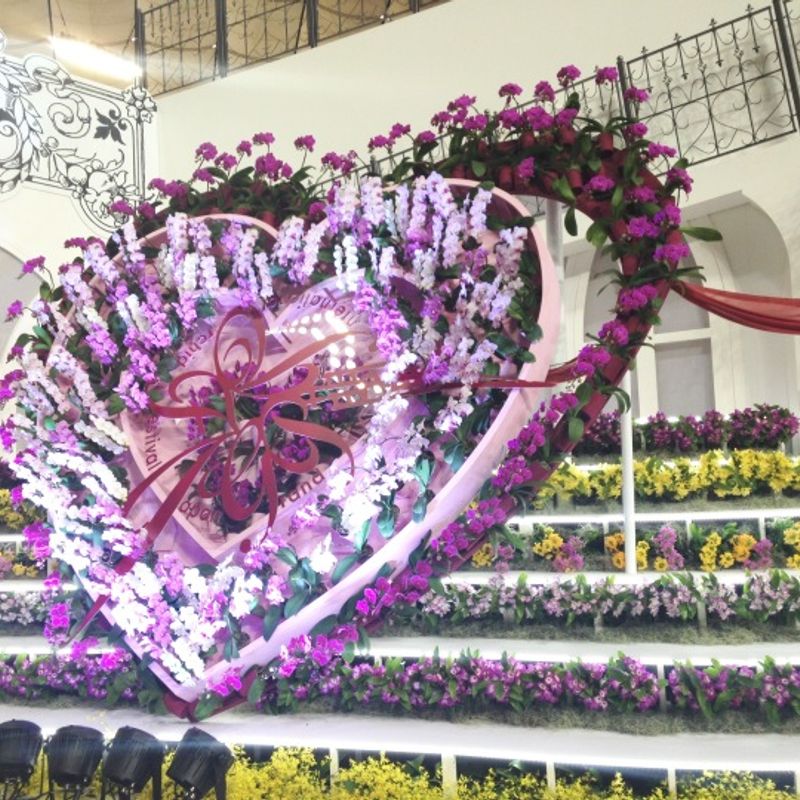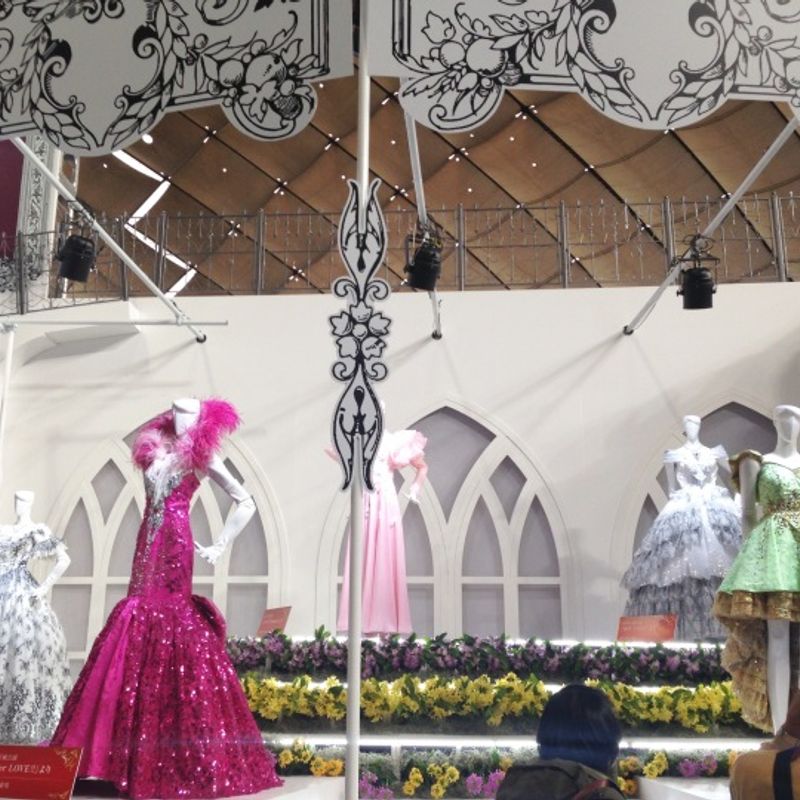 Group works
After the gate, there are many many artworks of orchids. Most of them are created by orchid farmers, but some are made by students of agricultural high schools.
This is Mt. Fuji,

They are Kimono (of course they are not wearable!),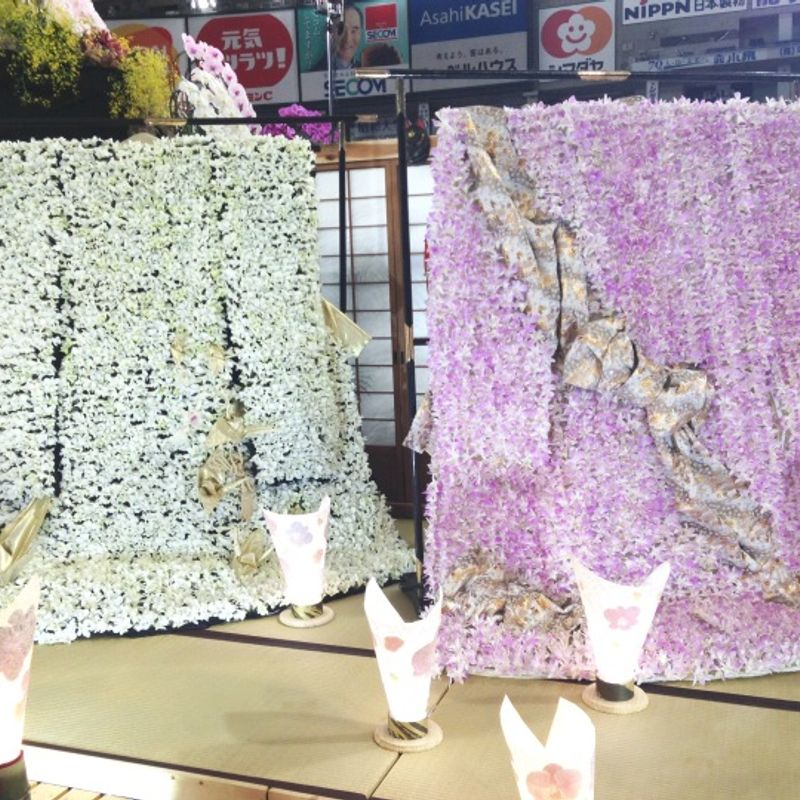 This looks waterfall,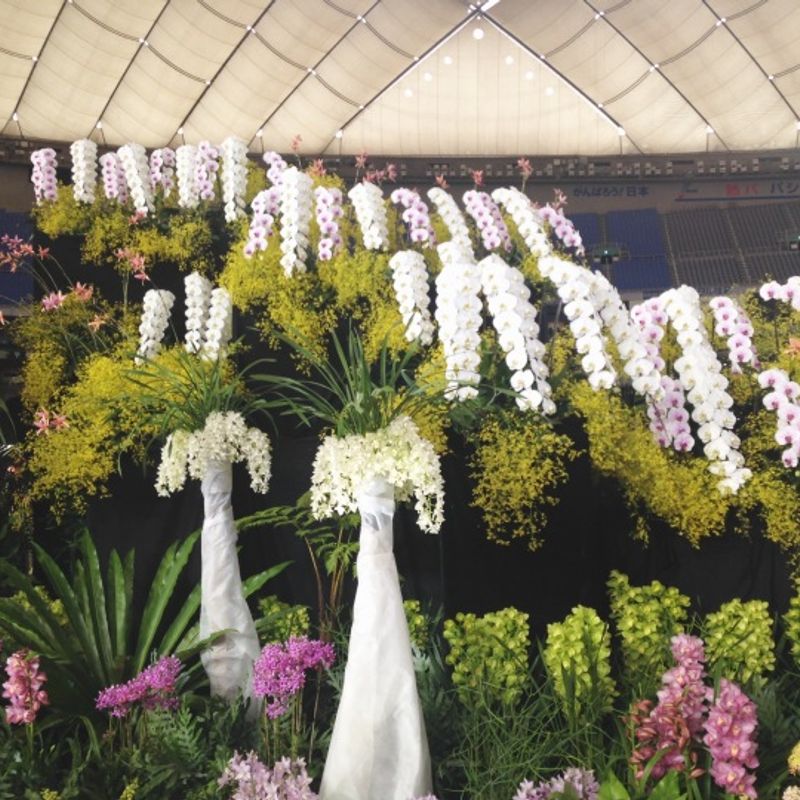 Why a gorilla on the top??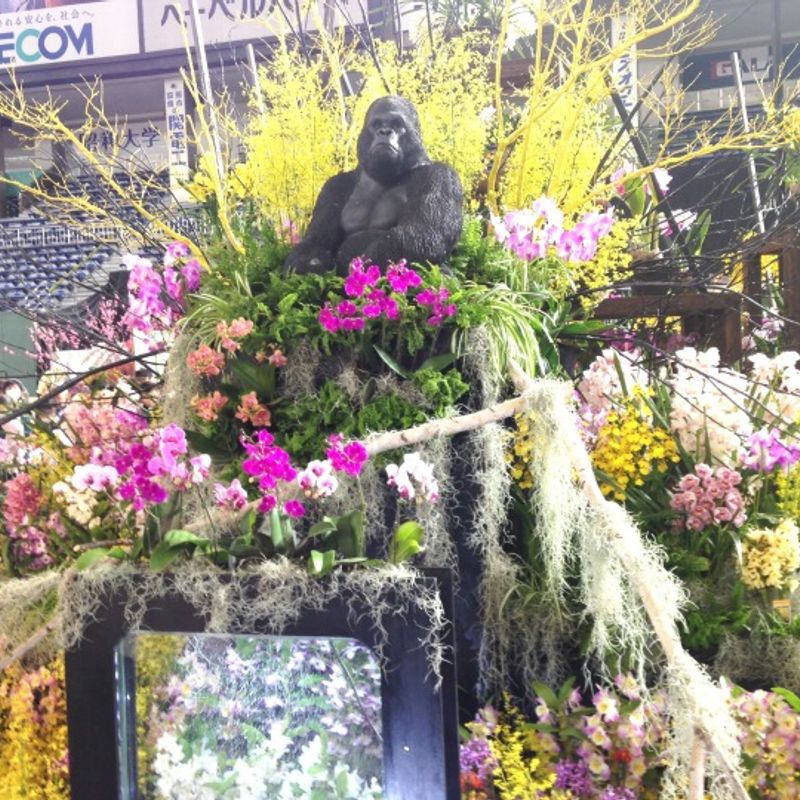 Simple work using traditional Japanese room and pots.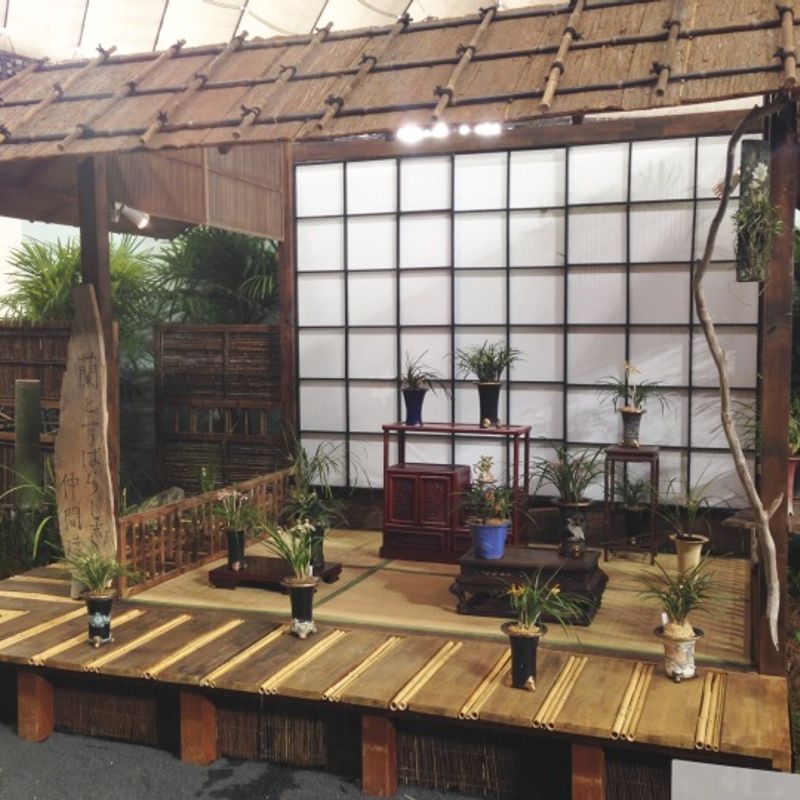 Table coordination created by ambassadresses to Japan
Every booth has original character reflecting own cultures. Find your country's ambassadress's work!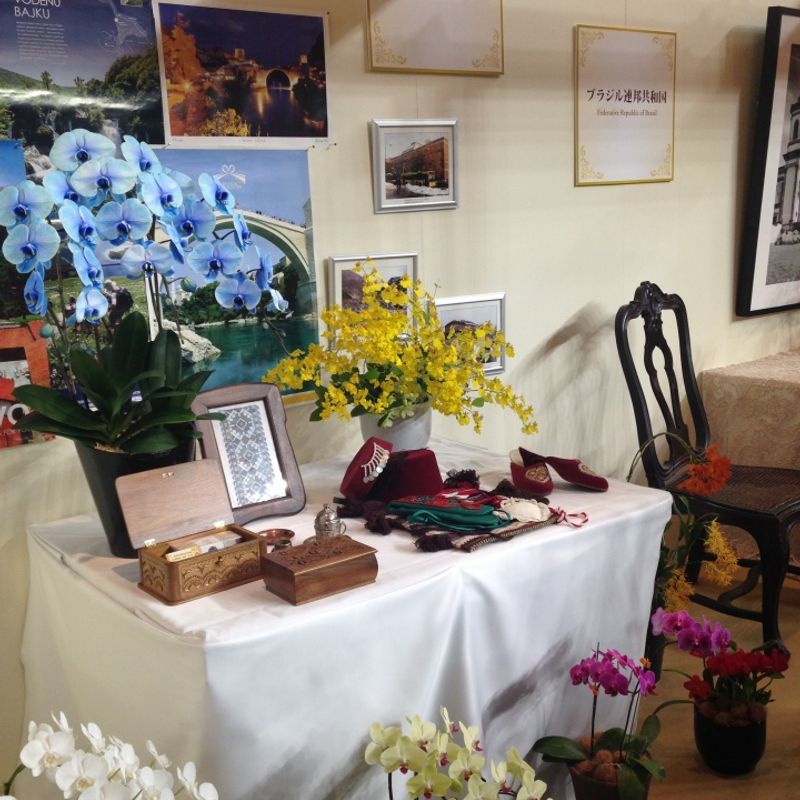 Individual works
They are not ikebana, but flower arrangement, wall hanging or painting, also interesting to see.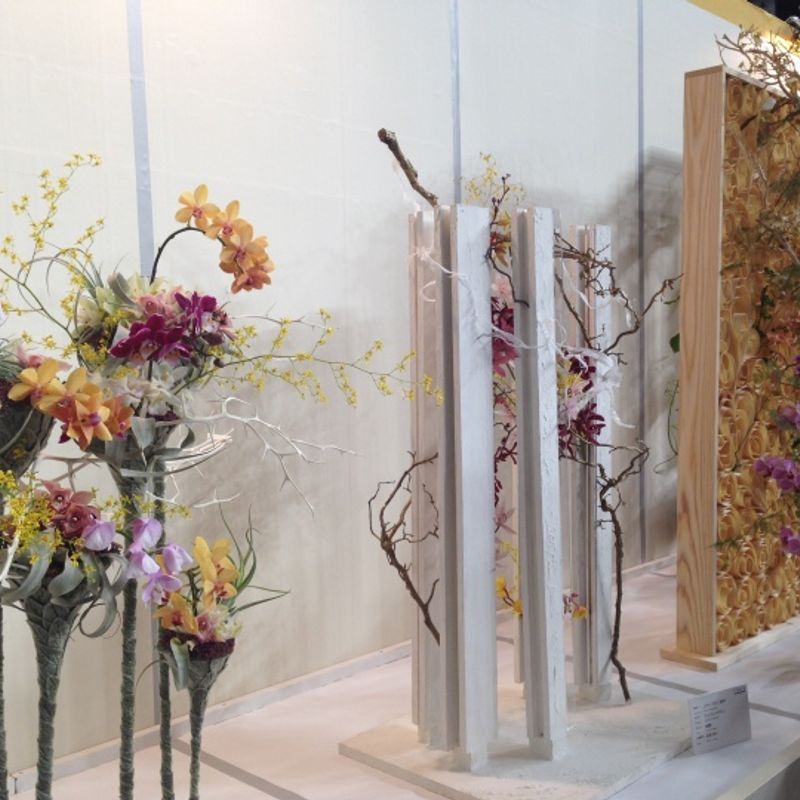 Works by professional artists
Huge works by headmasters of ikebana schools and famous flower artists. My schoolmaster created one using bamboo and orchids.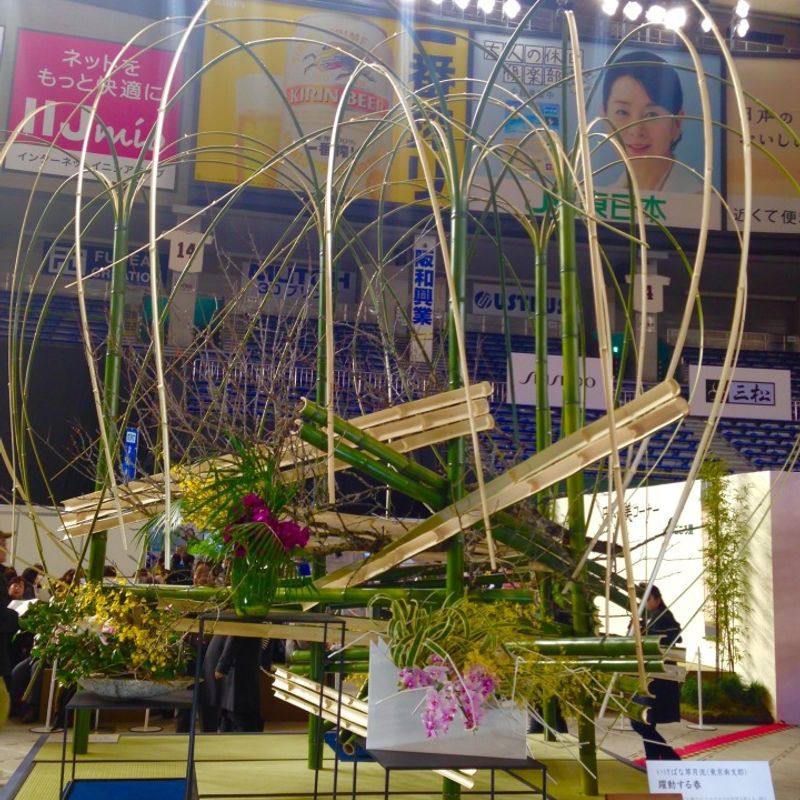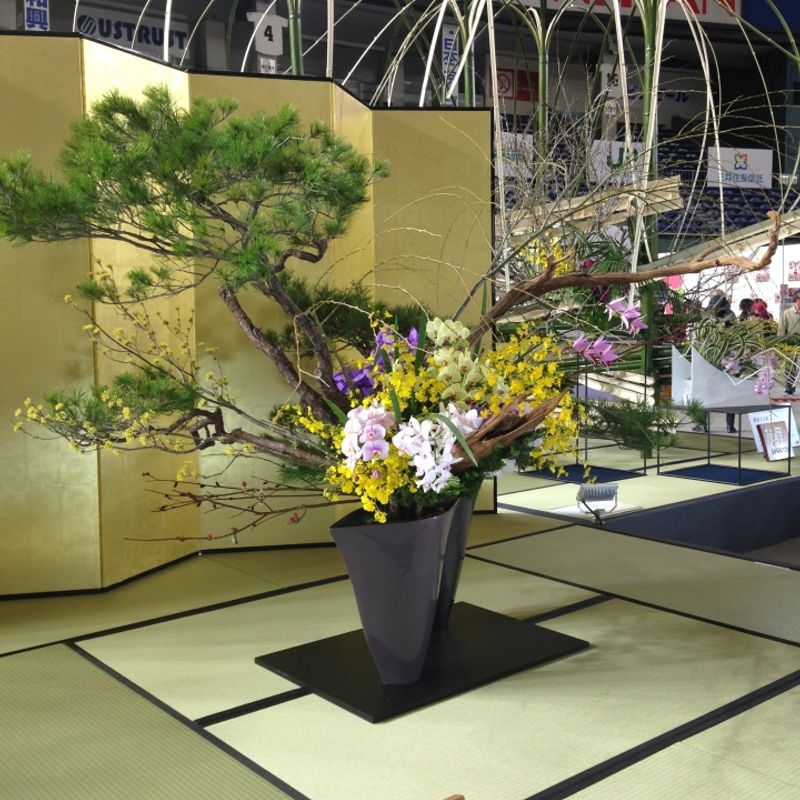 Competition
Various kinds of pots are displayed. You'll be surprised to see these unique orchids.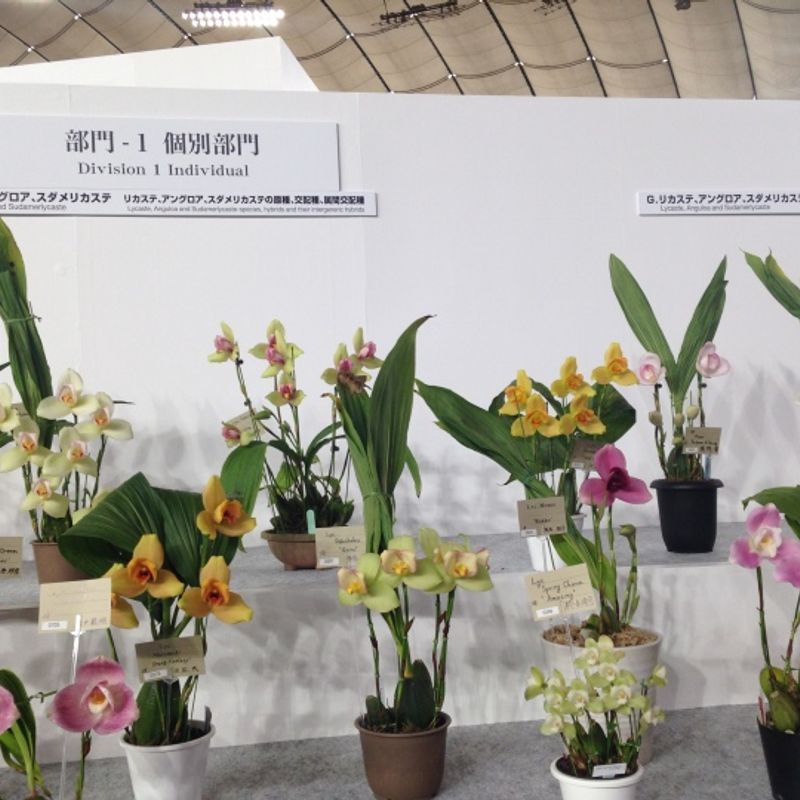 This looks normal. Just as I imagine when I hear "orchid".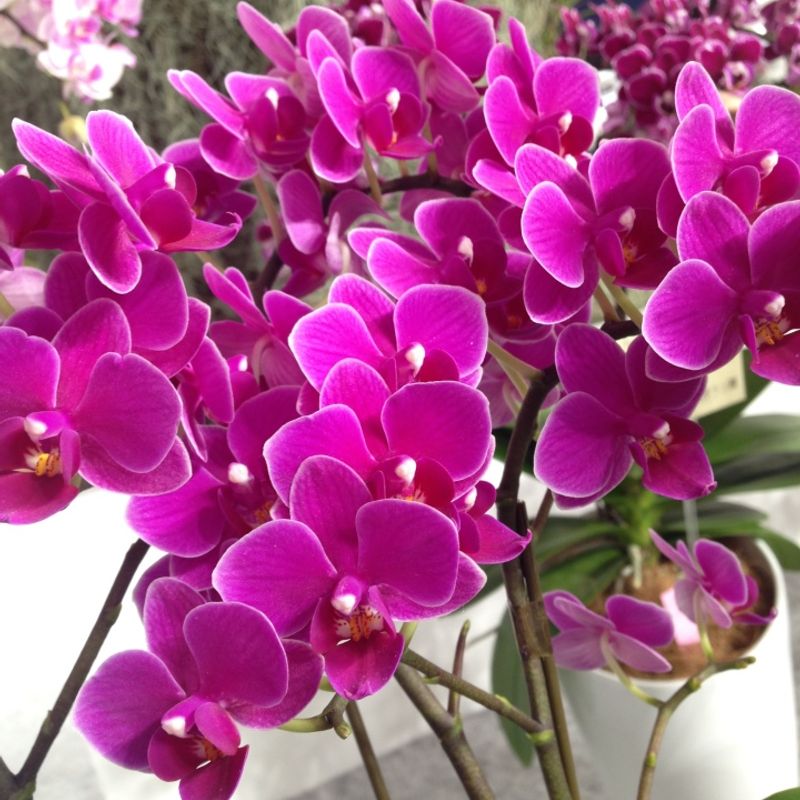 This looks like sunny-side-up!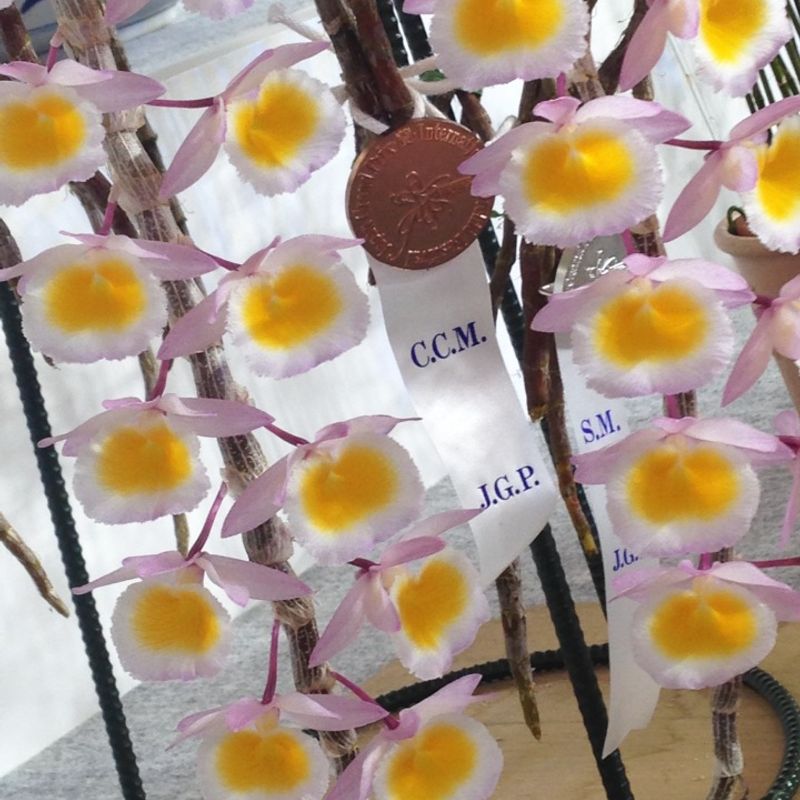 Small ones are pretty.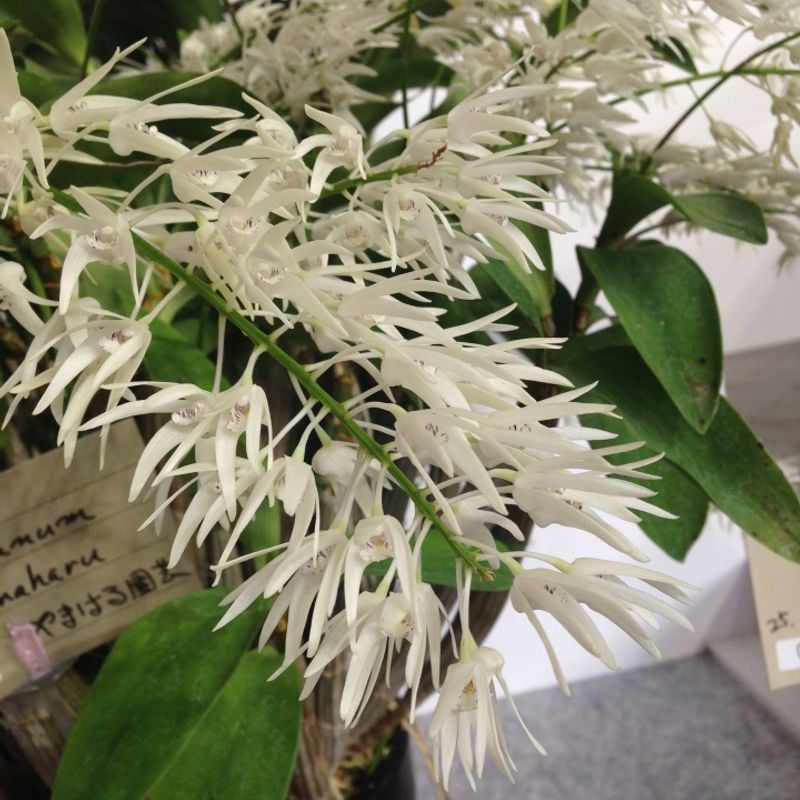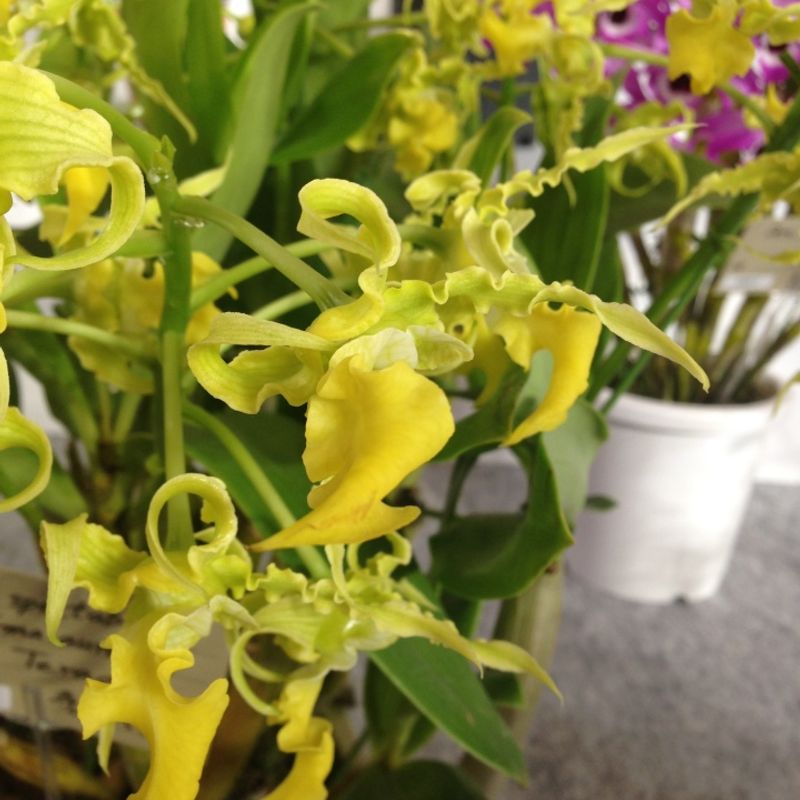 Seeing many beautiful orchids, I found unique ones. They are all the same "orchids"...

Cobra orchid,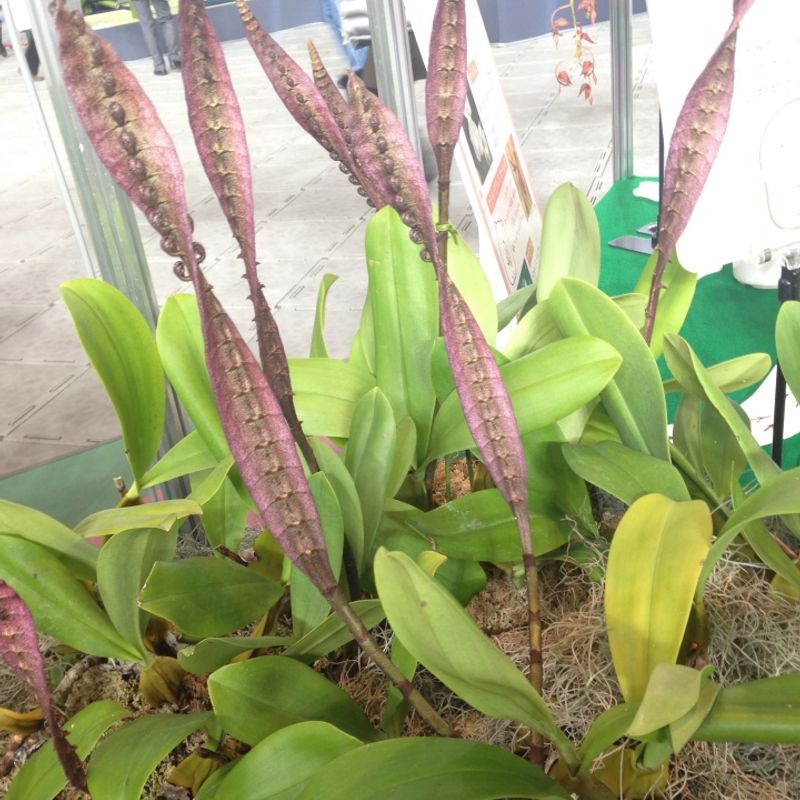 Spider orchid,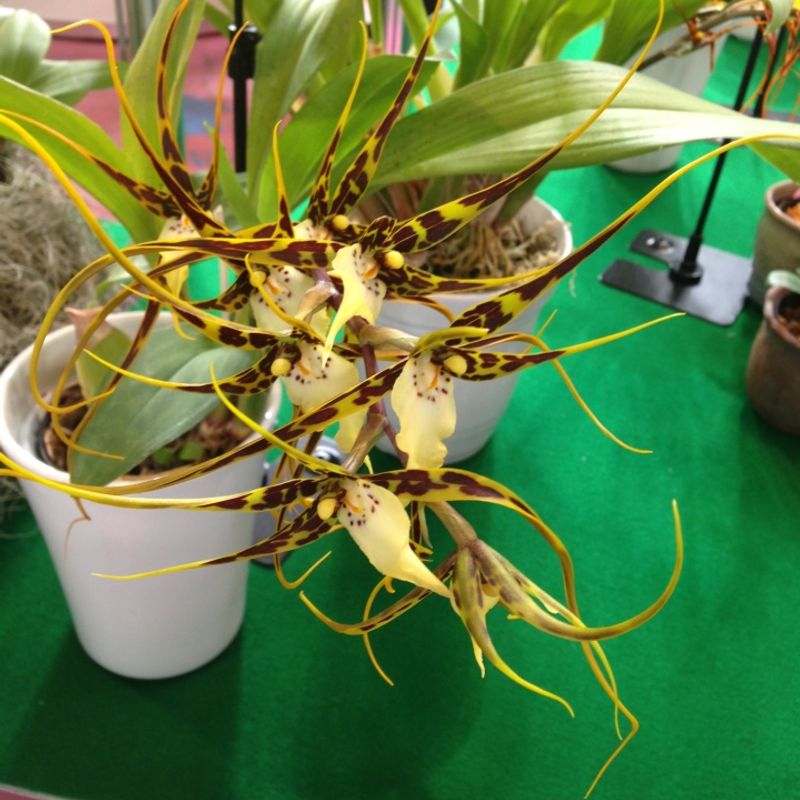 Rose-printed orchid...so delicate.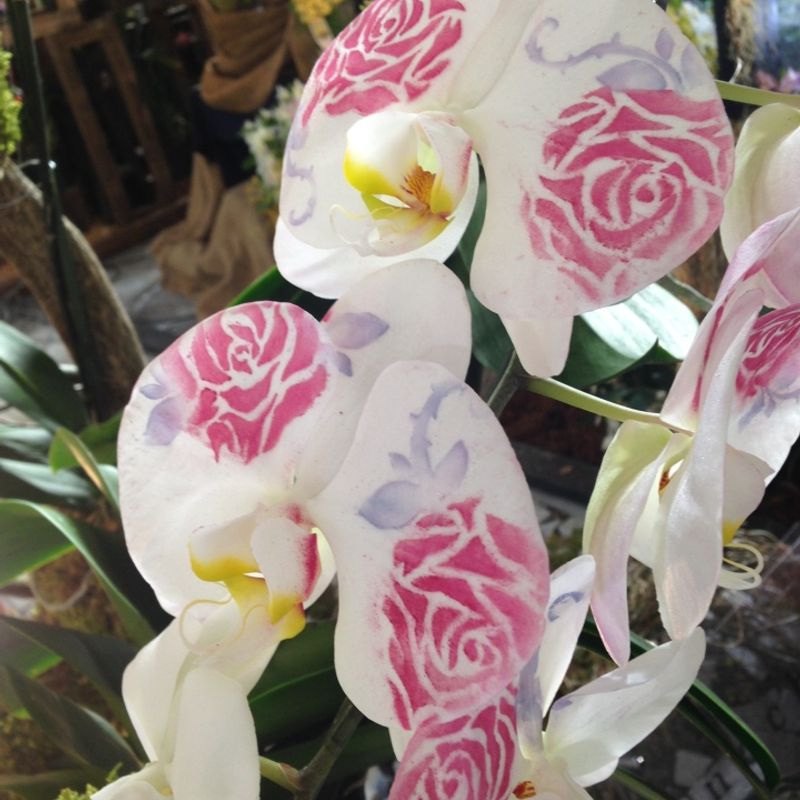 You could spend a whole day looking all the exhibition (don't worry, there are food stands and seats for rest) and also you can buy some pots at market space. They sell various flowers from under 1000yen. You can pick up your favorite.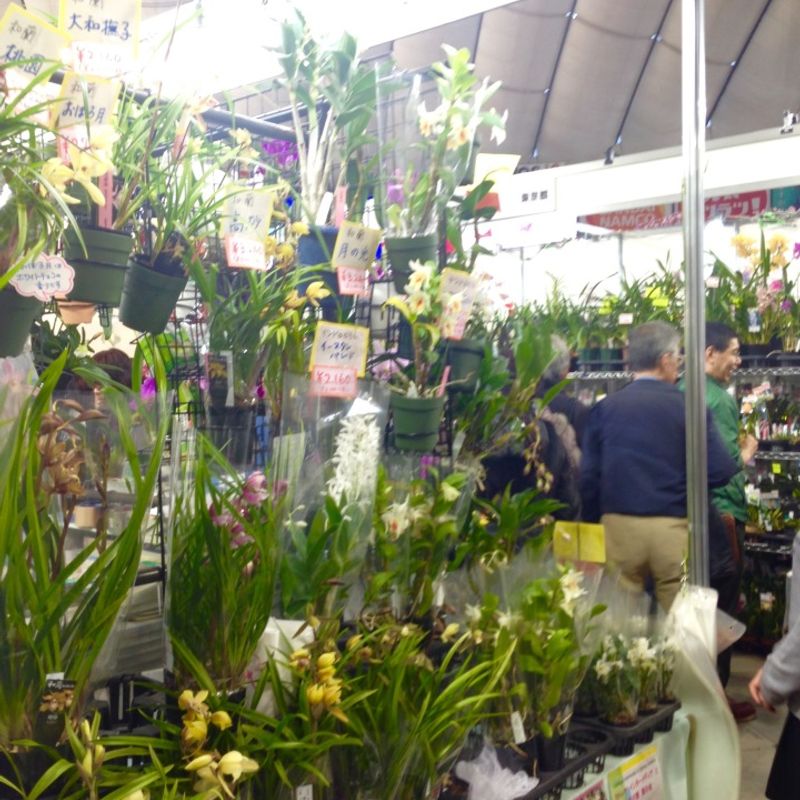 This event is held until February 17, opening hours: 9:30 to 17:30. Entrance closes at 17:00. Visit there and forget the freezing weather for a moment!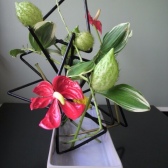 I am an ikebana teacher living in Tokyo. Also I've lived in Osaka and Hyogo for several years.
---
5 Comments
Looks very colorful indeed! Ha! What is that gorilla doing up there?!

@Tomuu I wonder what he was doing, too... maybe he enjoys being on the top of the beautiful mountain and looking down on humans!

@yoona He! He! Maybe so. He looks pretty funny up there, anyway.

The cobra orchid and spider orchid are well named. Were they available to buy, or just on display?

@DaveJpn Yes, they are quite well named. But Those were so unique and only for display. Other "pretty" ones were on sale there.