Jun 10, 2018
I have a love-hate relationship with McDonald's Japan. On one hand, I love the convenience and the ever rotating menu. On the other, I hate the addictive aspects of its food and how it's not always the healthiest option. While I've been trying my best to eat out less, McDonald's has once more lured me in with its siren call, this time in the form of the Gudetama McFlurry.
Gudetama, the adorably lazy egg, has been a hit with children and adults alike since it's debut. Its popularity not only in Japan but internationally as well will make it a staple Sanrio character for years to come. Its popularity means its had collaborations, festivals, and themed cafes all over the country. Its latest target is McDonald's McFlurry.
The flavor of this McFlurry is currently a secret. If you head over to McDonald's Japan's Twitter, they are currently holding a contest about it. If you can guess the mystery flavor and tweet with the special hashtag, you can win a prize! I've put my guess in and I'm hoping to win big.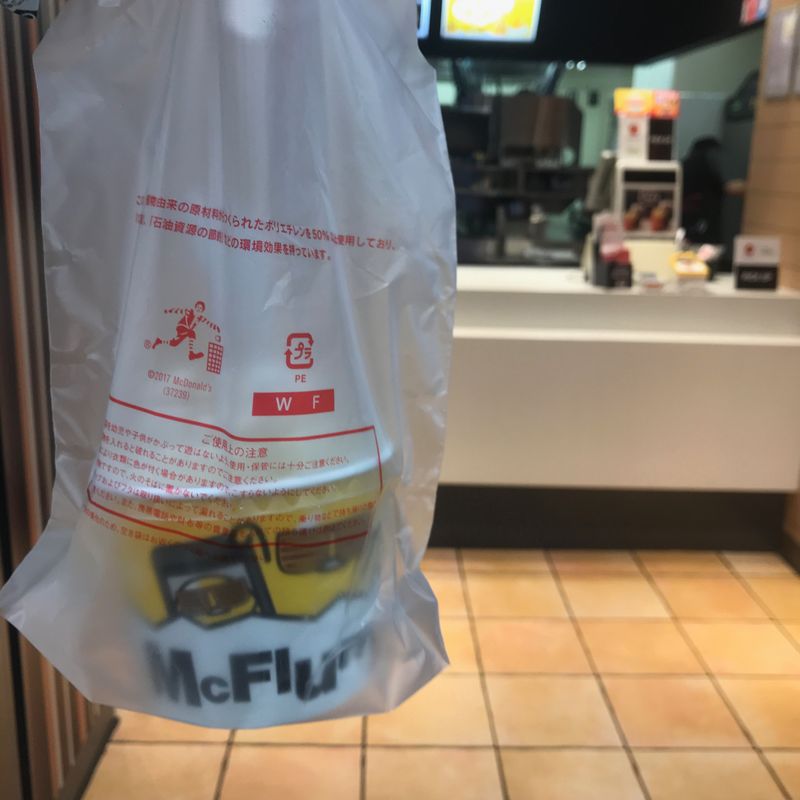 I managed to pick up the McFlurry during an outing this weekend. It was only released on June 8, so nowhere was sold out of it yet. (If you use the McDonald's app, there's a coupon for it! It takes the price down from 290 to 270 yen!) I got mine to go because I didn't have time to sit and eat it. Unfortunately, by the time I was able to really eat it, it was a bit melted due to the weather.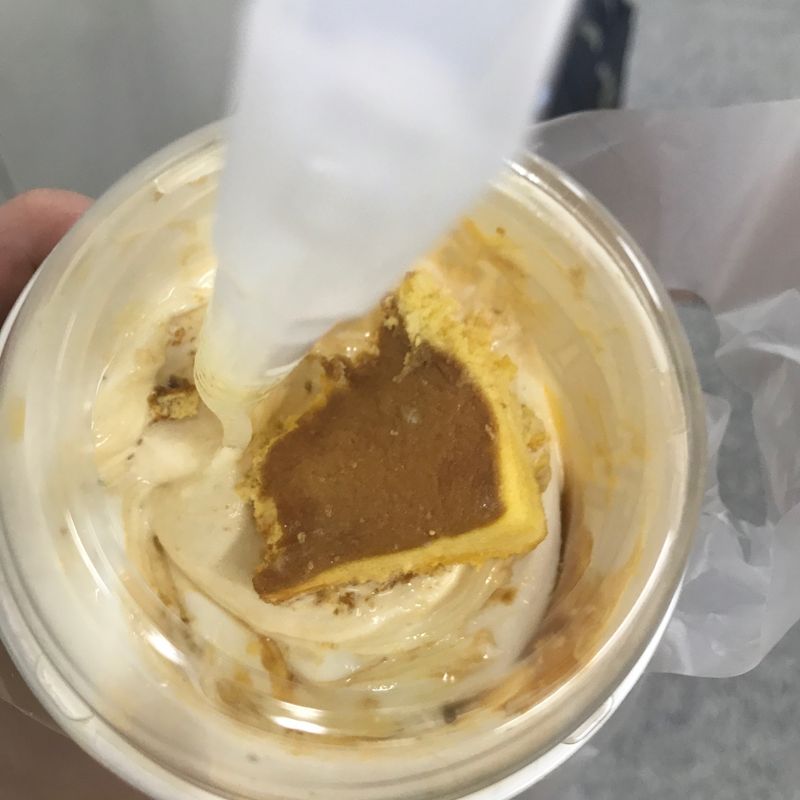 Luckily, a little bit of mixing and it was practically as good as new. I always forget about the size of the McFlurrys in Japan... They're so tiny!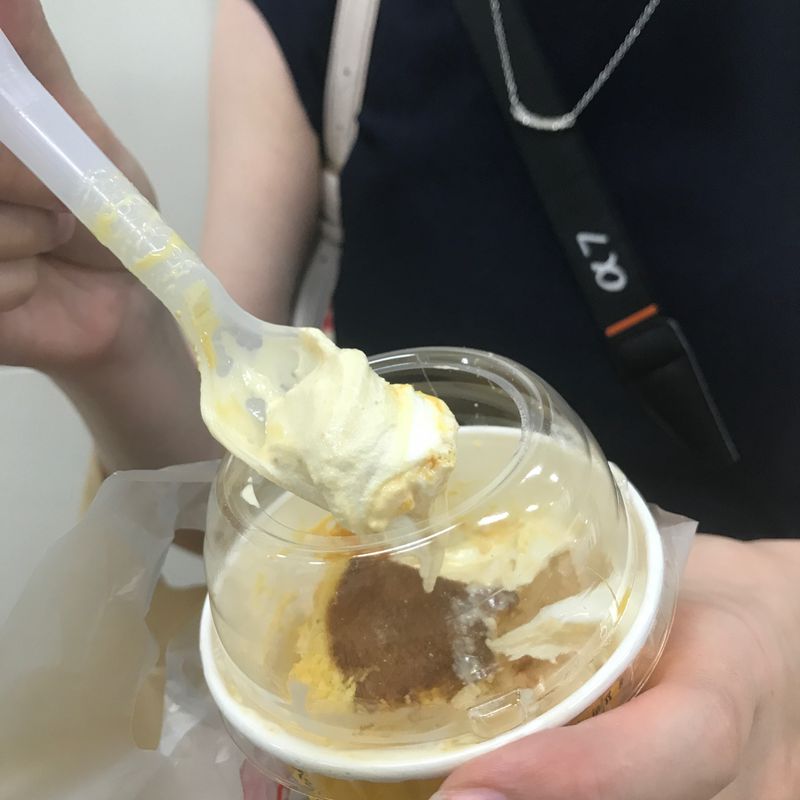 Going in for my first bite, I still wasn't sure what flavor I was expecting. Because of the yellow swirls through it, I had in my mind caramel. I tasted caramel when I ate it, but there was something more than that. A few bites later, and one with the cake, and I think I cracked the flavor code... It was caramel custard pudding flavor! (Disclaimer: this is my guess. I gave someone else a taste and they just said "sugar" flavor.)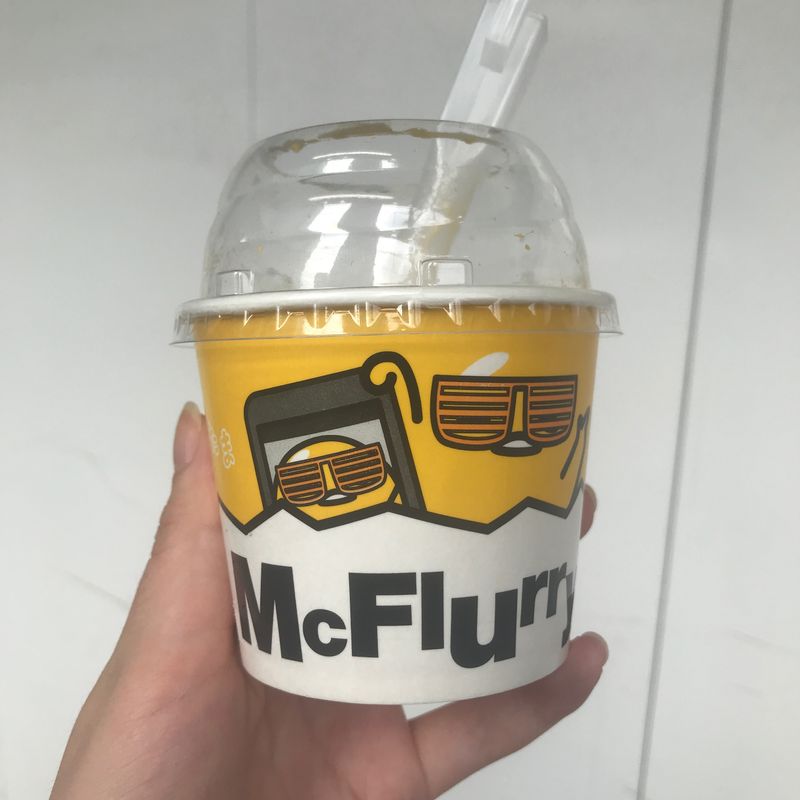 There are different designs on the cups. I got the super hip and stylish shutter shades Gudetama. It's a smart strategy, because I think I'll be back again so I can try to get another cup design. They aren't collectable cups, though, and before you get the wrong idea about me, I didn't actually save my cup.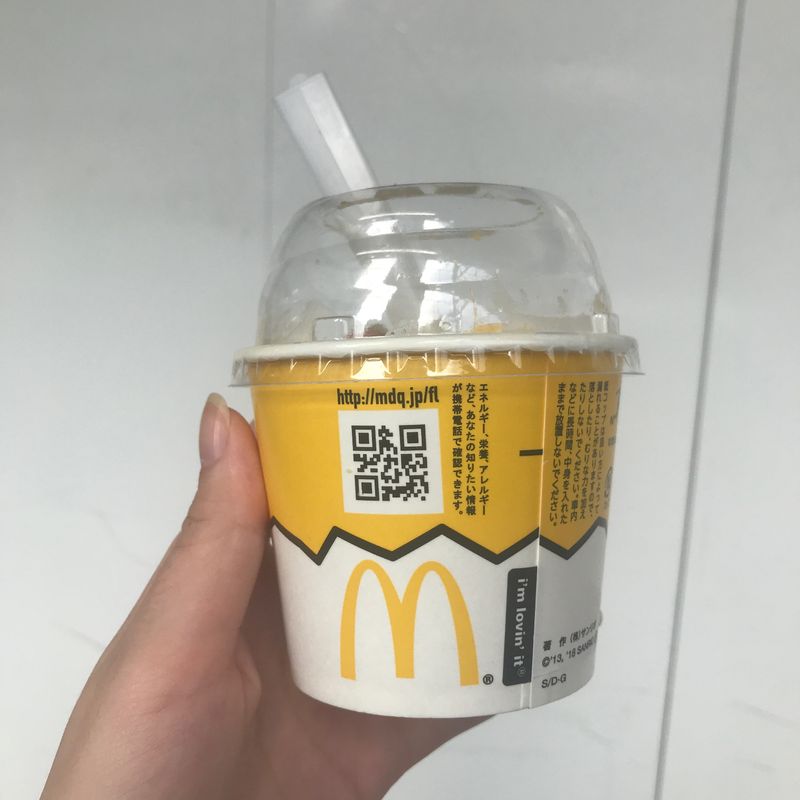 Overall, this was one of the better McDonald's McFlurry flavors. I wasn't a fan of the Pikachu flavor last year, but this one was really yummy! I don't know if I could do more than one more this season, though, because it is extremely sweet. You should taste it for yourself, though, and let me know what flavor you think it is!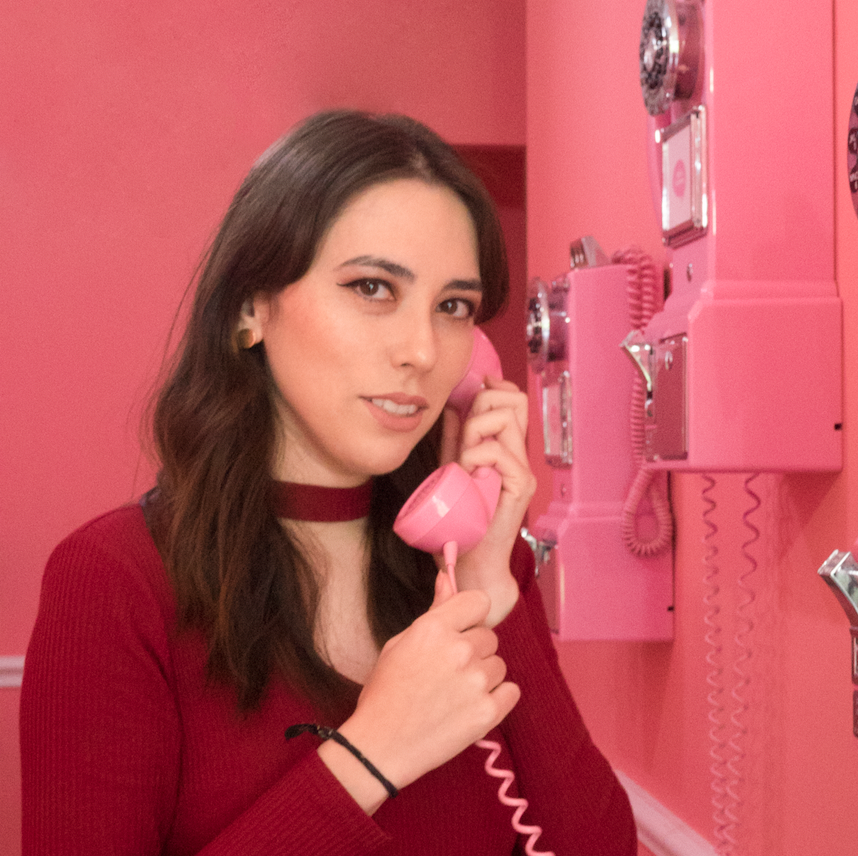 I like petting cats and eating snacks.
Check me out on IG for more Japan-ness: www.instagram.com/mochuta/
---