Mar 14, 2017
Japan is a country with many crazy things. And Japanese people often turn totally crazy when it comes up to different characters. Thinking of companies as San-X and Sanrio which are making tonnes of money with their characters like Hello Kitty, Rilakkuma and Co. Many people collect merchandise and want to have everything of their favorite characters. But also another idea in the money industry came up: why don't we make special food with characters? For sure, character cafés also became a big hit, especially when they are only opened for a limited time.
I am a big fan of themed cafés and love to visit them. Unfortunately they are often kind of expensive. However, sometimes the bigger problem, especially with time-limited character cafés, is to get inside. At some cafés you have to line up for hours, get time-tickets on the same day for a later time, or have to make a reservation already some weeks before going there. Today I will introduce you to some of the cafés that already finished, cafés that are running right now and cafés that will come in the future.
The past character cafés
In the past I visited a lot character cafés. One of my favorites was the Pikachu to Pokemon Ongakutai Cafe (ピカチュウとポケモンおんがくたいカフェ) which was opened for a short time in summer 2015 in Ikebukuro, Tokyo. We visited it on a Saturday and the actual waiting time was 4 hours – and yes, I expected it! But don't worry, we didn't needed to line up for 4 hours. We got a time ticket and could go shopping or do anything else until our time was coming. They offered three main dishes, three desserts, two small dishes and four drinks – all designed in Pokemon style. Prices ranged between ¥ 500 and ¥ 1,580. We had a Melon Soda, a Pikachu Parfait, a Pokeball Pizza and a Banana Cake Omelette. Everything was really delicious and the staff members also entertained us by dancing to a Pokemon song.

Another character café I recently visited was the Korilakkuma Café(コリラックマカフェ)in Harajuku, which was opened from December 2016 to the middle of February 2017. For this café you needed to make an online reservation which already made you pay a fee of ¥ 648 for each person. However, we got a small gift while our visit then. So, I book seats for January, in the middle of November. Especially at such limited-cafés weekends and holidays are booked out very quickly. The café was designed beautifully and filled with plush toys. We had two character drinks, two main dishes and one sweet dessert. Everything was very delicious and I enjoyed my stay there very much.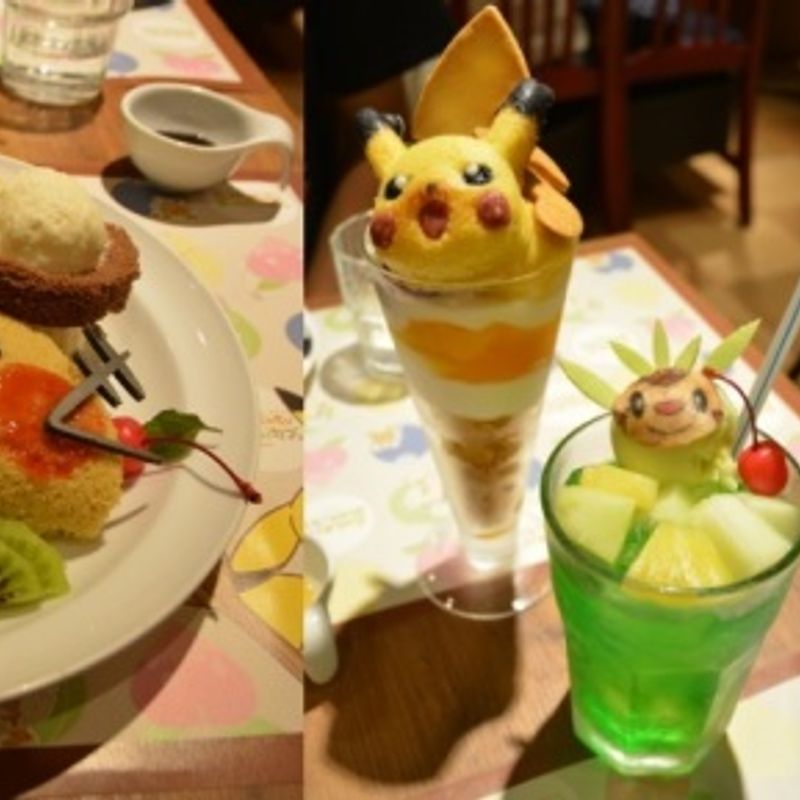 The current character cafés
Some cafés are opened for a long time. One of these is the Hello Kitty Café I visited at Himeji. A café with super cute design and a few different dishes. Definitely worth a stop by while visiting the famous Himeji Castle. There is another Café de Miki with Hello Kitty in Tokyo, too. You can find it at Odaiba. A more traditional one is the Hello Kitty Tea House (はろうきてぃ茶寮) in Kyoto. Here you can find maccha drinks, different main dishes and traditional sweets. Also the atmosphere is very special for a café within Kyoto's famous tourist areas.

A time-limited character café which just opened this month is the Gudetama Café (カフェ ぐでたま×デザート王国) in Yokohama. In combination with a sweets buffet restaurant you can choose one of size Gudetama dishes, one Gudetama drink and furthermore have an all-you-can-drink-and-eat possibility with pasta, potatoes, salad and sweets. It costs ¥ 1990 for adults for one hour. However, the collaboration will only last until May 7th.
One more long-time character café is the PomPomPurin Café in Harajuku, which is situated at Takeshita Street and was opened in 2014. You can also take a look inside the café auréole d'ange in Osaka which is cooperating with Rilakkuma since September 2016 which has changing seasonal dishes.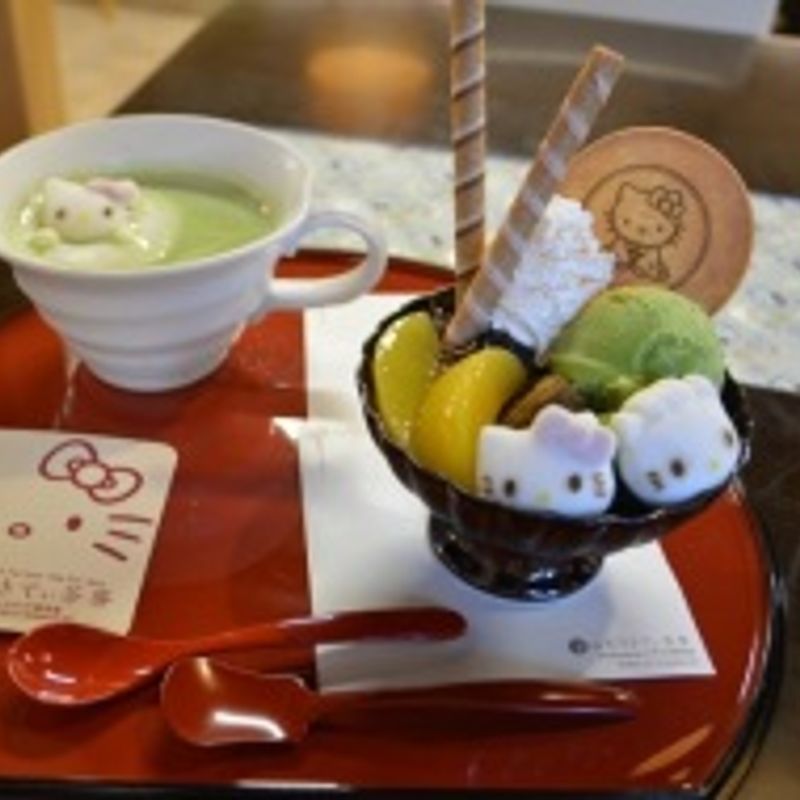 The upcoming cafés
For sure, there is no end to character cafés. Especially if they are time-limited there is always space for a new one in the future. So not much time will pass until a new Pokemon, Rilakkuma, Hello Kitty café will be opened.

One I am looking forward to go is the Detective Conan Café which will be in Harajuku from March 30th to May 31th 2017, because I couldn't visit it in 2016. This time it is situated at the same place as the Korilakkuma Café and has the same reservation system. Already now all weekends and Golden Week holidays are completely booked out. There will be even more Detective Conan Cafés all over Japan.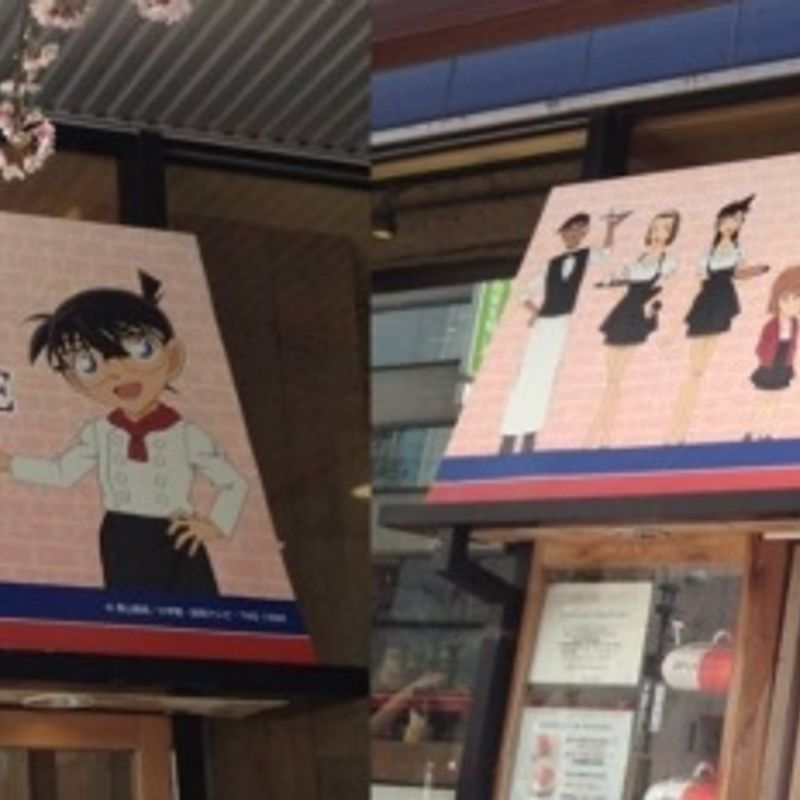 That's it! I hope you enjoyed my article.
How about you – have you ever visited
----------------------------------------------------------------------------------------
If you are interested, here are the links to all the cafés:
- Café de Miki with Hello Kitty // Hello Kitty Tea House Kyoto
- Korilakkuma Cafe // auréole d'ange in Osaka
- Gudetama Café (Osaka and limited time cafe information)
- PomPomPurin Café
- Detective Conan Café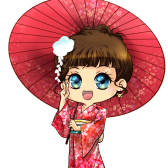 Young German woman who made several trips to Japan, did one year Working Holiday and started living in Japan again since Oct' 2016. Love music, cats, traveling and food.

Also take a look to my blog and my daily updated FB page → https://www.facebook.com/yokolostinjapan/
---
2 Comments
Wow! Really grateful to your post! I'll definitely try Detective Conan Cafe!

@Berry Thank you! I'm also looking forward to going there :D