Apr 19, 2019
I was beginning to lose faith in the Jagarico brand. The last few flavors haven't called out to me at all, and the ones that did were extremely disappointing. That's why I was hesitant to buy this yakitori flavor, despite how much I enjoyed yakitori-flavored things.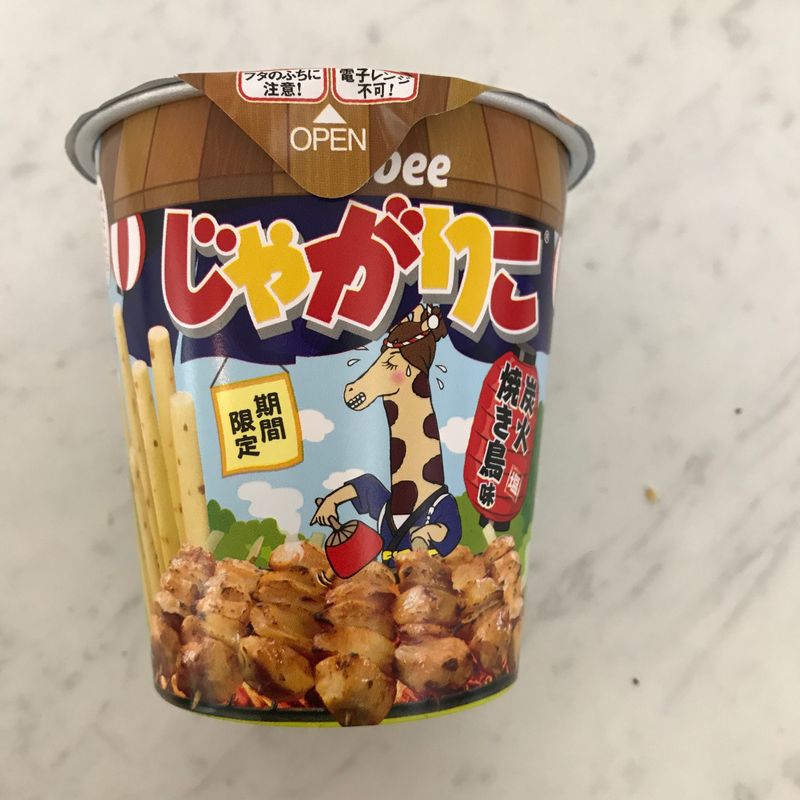 The giraffe salesman fanning the charcoal underneath the yakitori skewers convinced me otherwise though. He (or she) is a pretty good salesman, it seems because I ended up with two containers. (I drunkenly bought one, then forgot I did so and bought another one the next day. S/he got me twice!)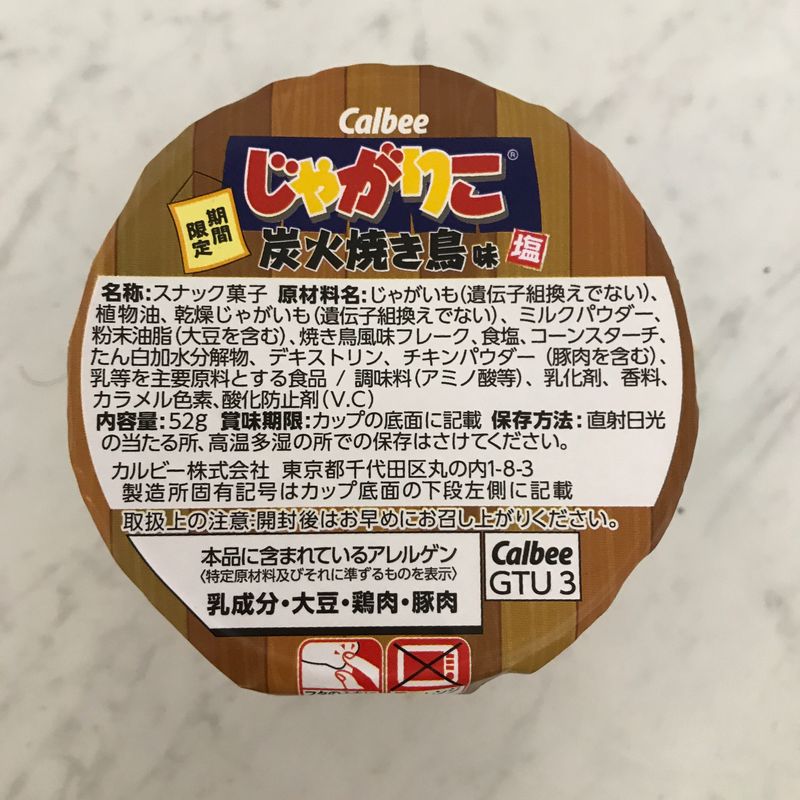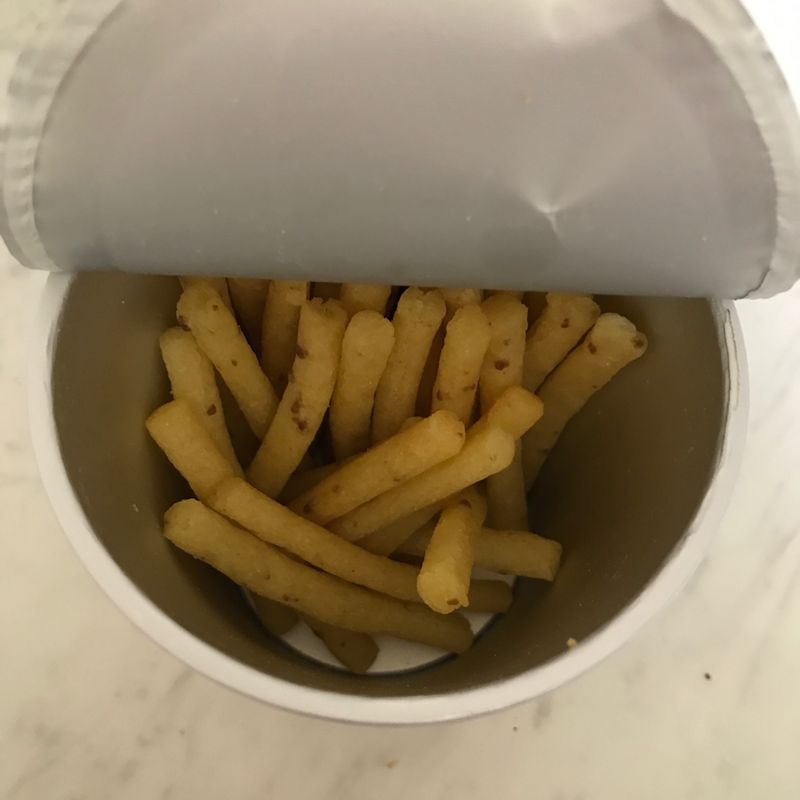 Unlike usual, there was no strong scent when I opened up the package. I was expecting something similar to walking past a yakitori stand at a festival, but maybe that was just wishful thinking. I guess if you were going to smell the smokey flavoring, it would be too much.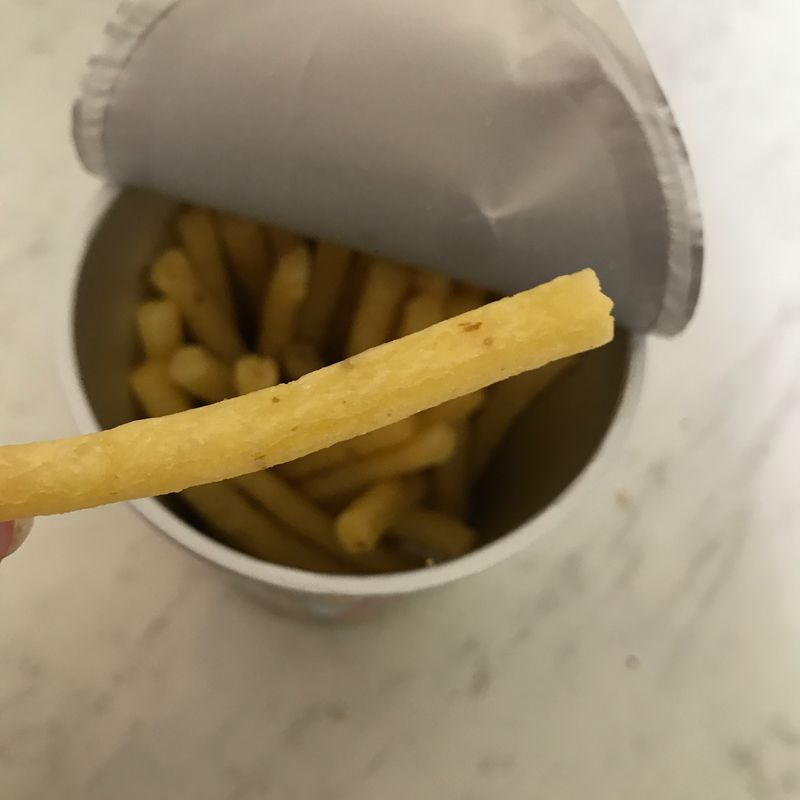 The sticks didn't look particularly notable either. They reminded me of the zangi ones, but perhaps that's because they're both chicken-based Jagarico flavors. One bite in and I was so happy that I accidentally bought two.
The dominant flavor is chicken, but there's a subtle aftertaste of smoke. It's rightly advertised as charcoal-grilled yakitori. I was pleasantly surprised, especially after eating a few more. The smokiness never built up to be unbearable, like I was afraid that it would. It remained pleasant the entire time. I finished the entire package and was tempted to go straight for number two, though I resisted.
Check them out if you have the chance. I promise you won't regret this flavor!
★★★★★ (5 out of 5 stars)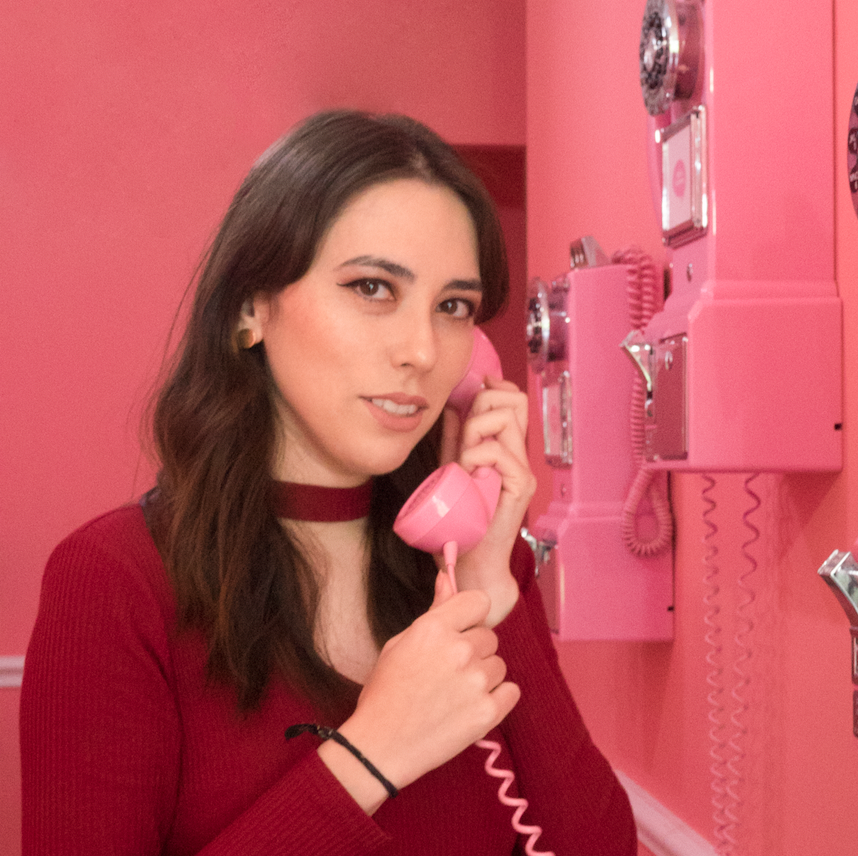 I like petting cats and eating snacks.
Check me out on IG for more Japan-ness: www.instagram.com/mochuta/
---