Nov 2, 2018
Imagine my surprise when I stopped into Family Mart last week and spotted something familiar on the shelves: Zangi Jagarico. I say familiar because I distinctly remember seeing and trying this flavor last year, around wintertime. I had eaten it a few times, then it had disappeared into the limited time flavor vault, never to be tried again... Or so I thought.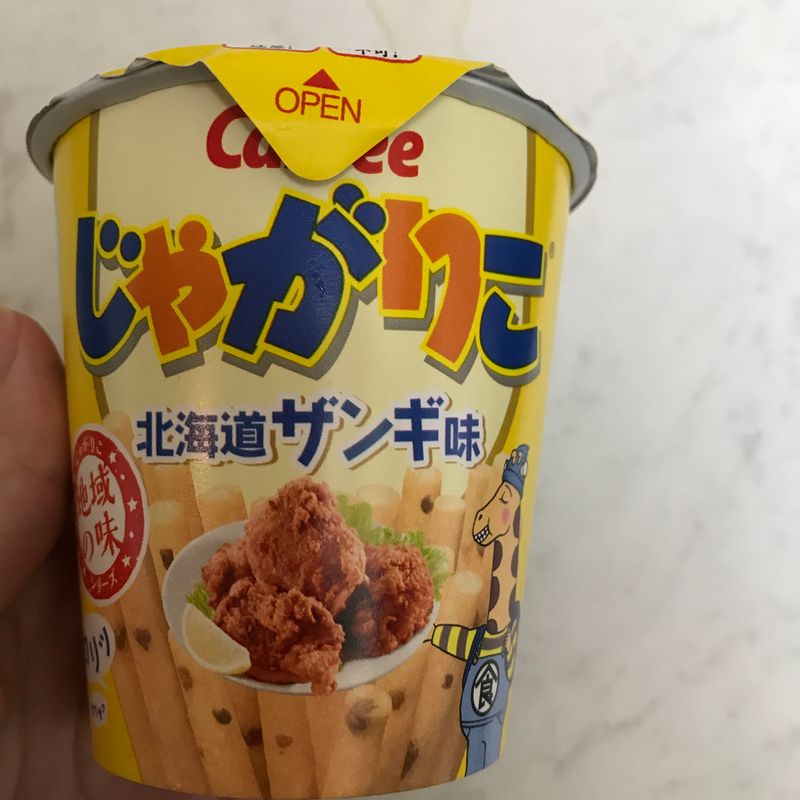 Seeing a reissue of an old flavor gave me hope that some other goodies would return one day if I was patient. I have never seen this happen before with Jagarico, though, but I'm trying to remain positive!
If you don't know (like I didn't, when I tried this last year), zangi is a special type of karaage from Hokkaido. While I don't usually like karaage, I can't get enough of zangi. When I went to Hokkaido, I finally got to try it in person. They were huge, crispy, and much more flavorful than standard southern karaage. I looked at a few recipes and found that the chicken is marinated before frying, which is what sets zangi apart, but I'm sure that's not all.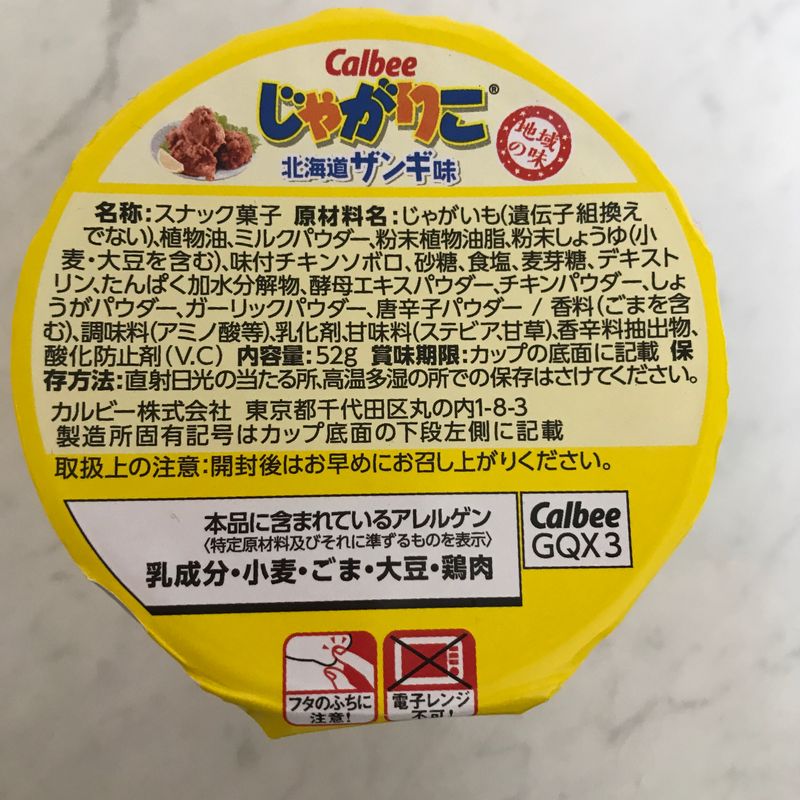 The packaging was the draw for me. The delicious looking karaage was tempting. It looked almost as crispy as a Jagarico stick is!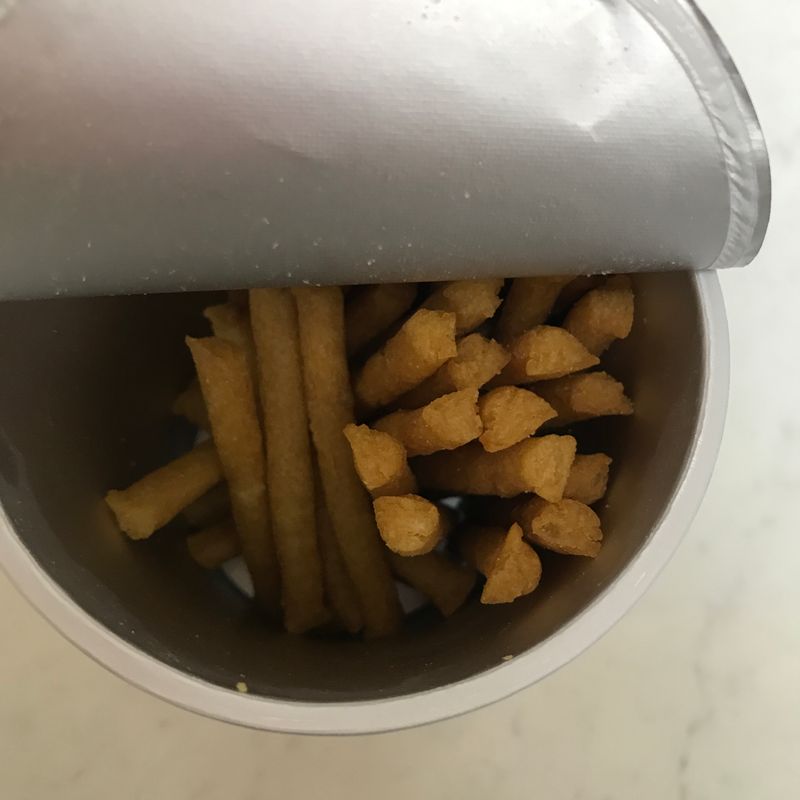 The Jagarico sticks are an orangey color, which immediately made me think that they were fried using leftover zangi oil or something. They smelled like oil and chicken, which doesn't sound appealing but most definitely is!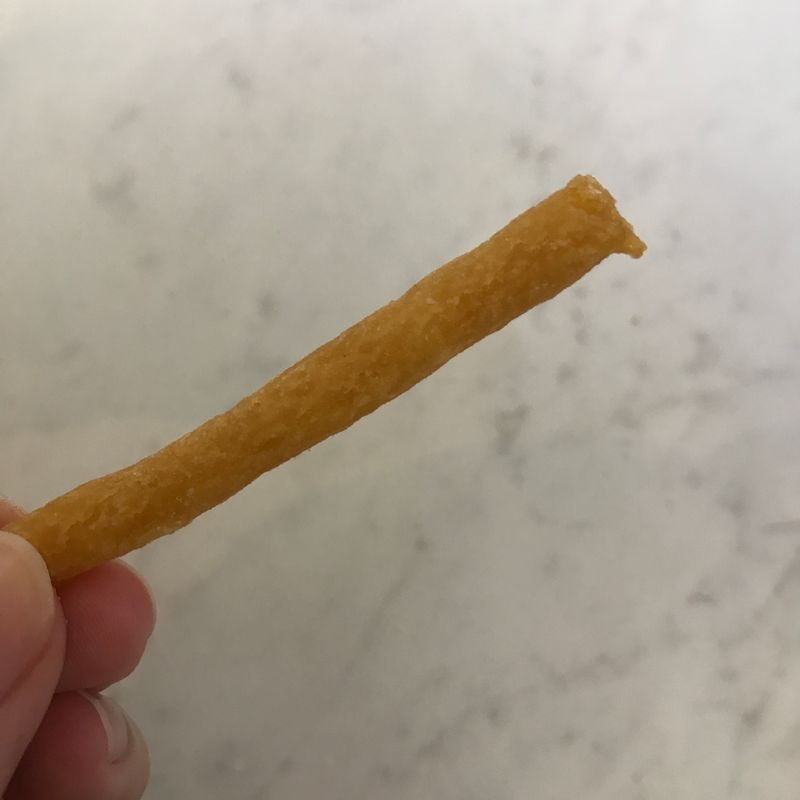 Last year, the first time I ate this, I was impressed by the flavor. It was strong and deep and it complimented the crunch of the Jagarico well. However, since then, I've eaten real zangi and now I can't eat these with the same fervor as before. It's become a haunting reminder of true zangi, and how I'm pressed to eat the real thing here.
While I'm happy that this flavor got reissued, after knowing the truth, they just don't taste as good anymore...
★★★ (3 out of 5 stars)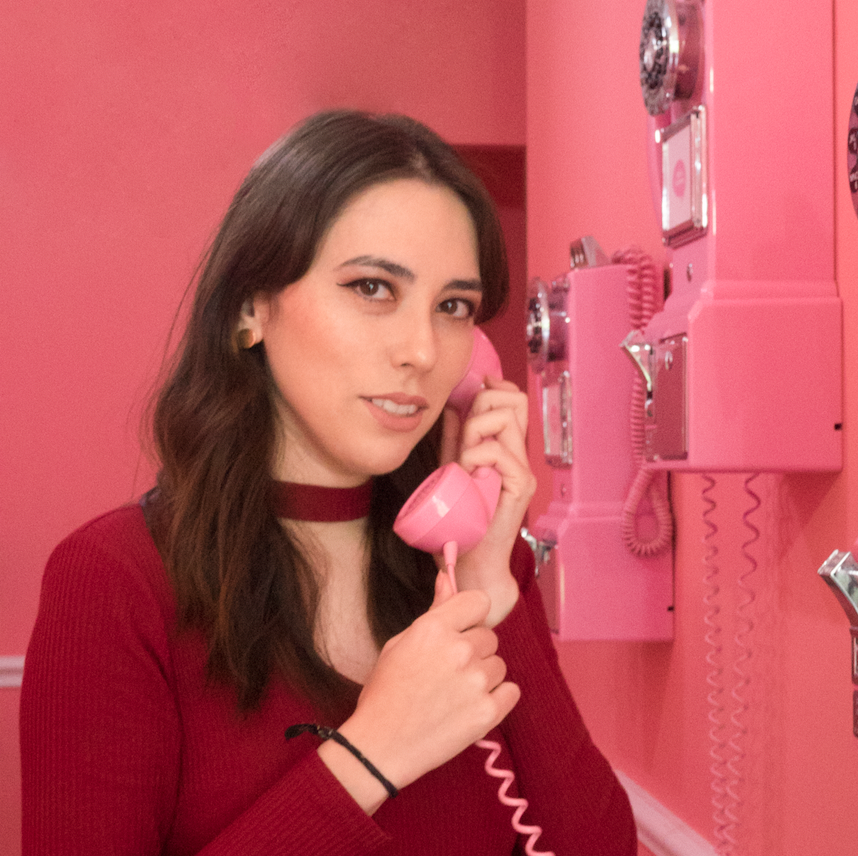 I like petting cats and eating snacks.
Check me out on IG for more Japan-ness: www.instagram.com/mochuta/
---