Jun 14, 2018
One of my hobbies is cooking - I love being able to try new recipes, or use ingredients that I haven't tried before. I completely feel like cooking is an art form, in a way...but like many art forms, it can be rather messy at times.
I've also got two young children, which is another tick in the mess box. Sticky hands, food getting everywhere, and creative play with stuff like paint all can see my clothes becoming dirt-central if I'm not careful. That's why I'm grateful for a simple item that you can find in just about every supermarket or home goods store in Japan - the humble apron.
There's a few good reasons why I love Japan's affinity for aprons.
1. They're cheap.
I got a new apron recently - at the bargain price of only 680 yen on sale. Sure, if you want something fancier the price is going to go up, but I mainly buy aprons for utility, and there's a whole host of them at my local supermarket that are priced under 1000 yen.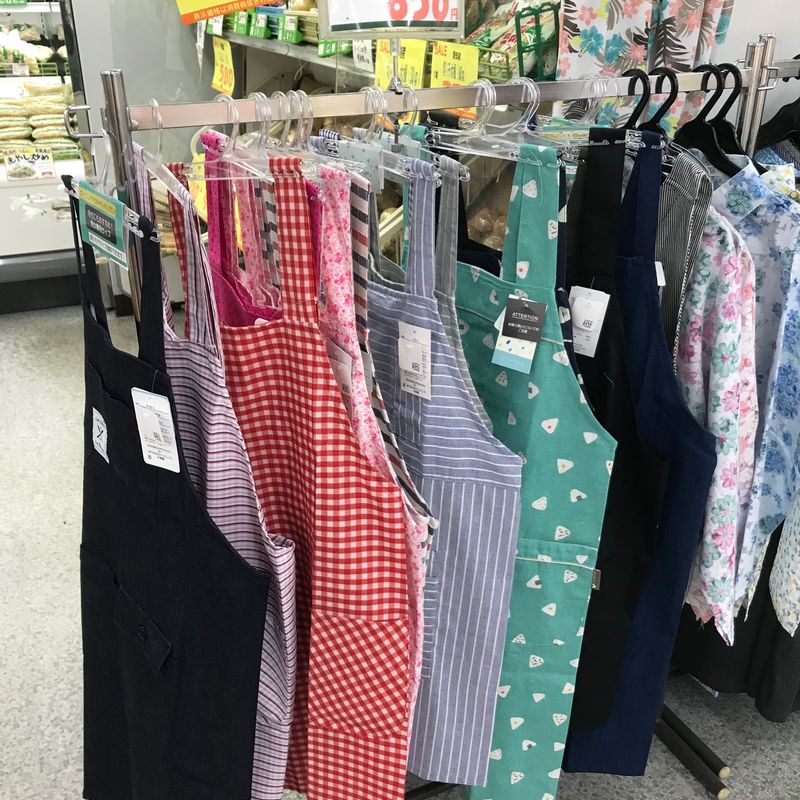 2. There are often adorable fabrics to choose from
When I saw the onigiri printed apron, I had to have it. I've seen plenty of other cute fabrics used for aprons as well, which I appreciate. I love that keeping your clothes clean can still be fun!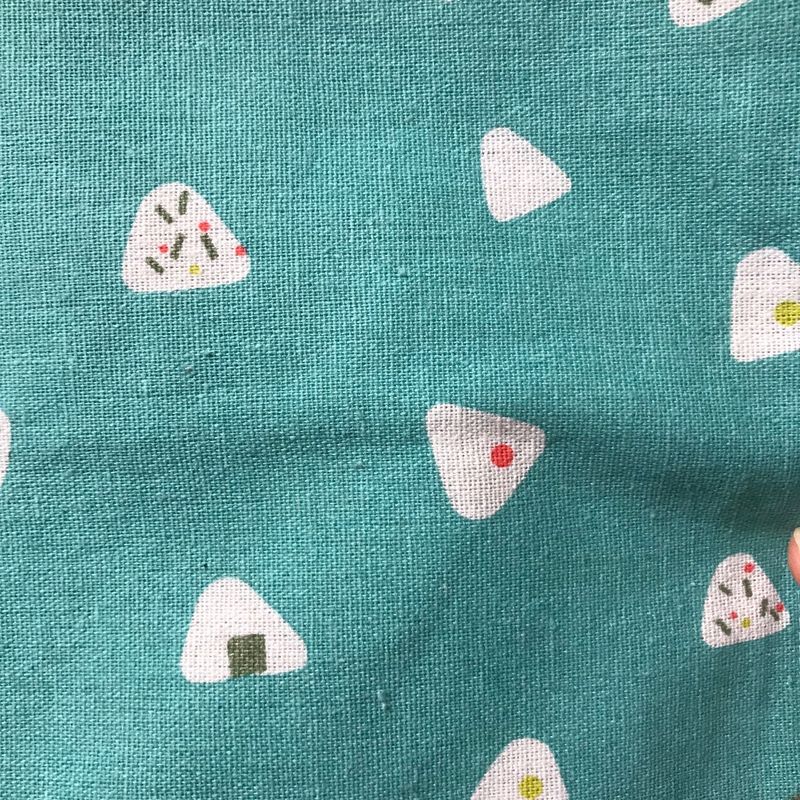 3. They're super functional
Giant roomy pockets?! Look, I'm going to be honest - they'd probably have sold me on that alone. But these aprons truly do keep your clothes clean. They're not just made for the cute factor, but for doing their job. The cut may not be the cutest - it's not really a form fitting piece. But it's got enough fabric coverage that it's unlikely that you'll get so much as a speck of grime on anything you're wearing.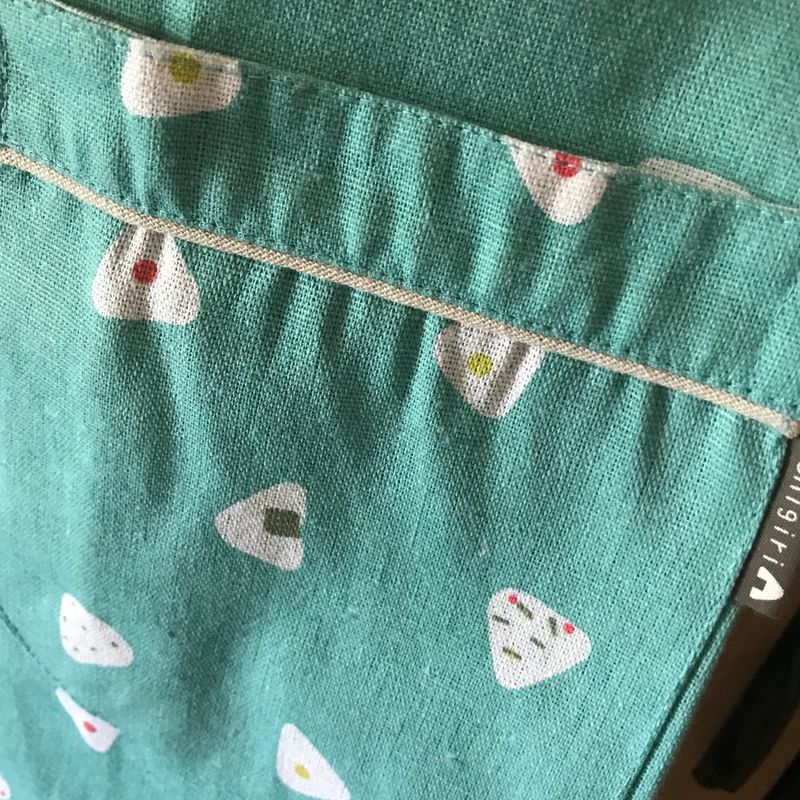 Pockets make everything more functional.
Can't find them at a store near you? A lot of home-order catalogs like Co-Op deli also have fun aprons for sale!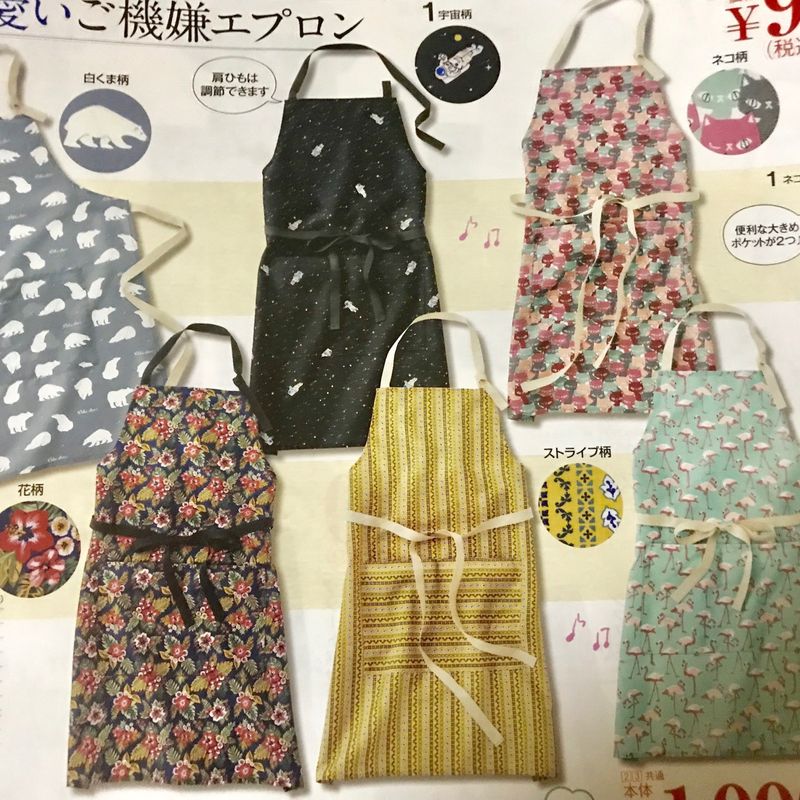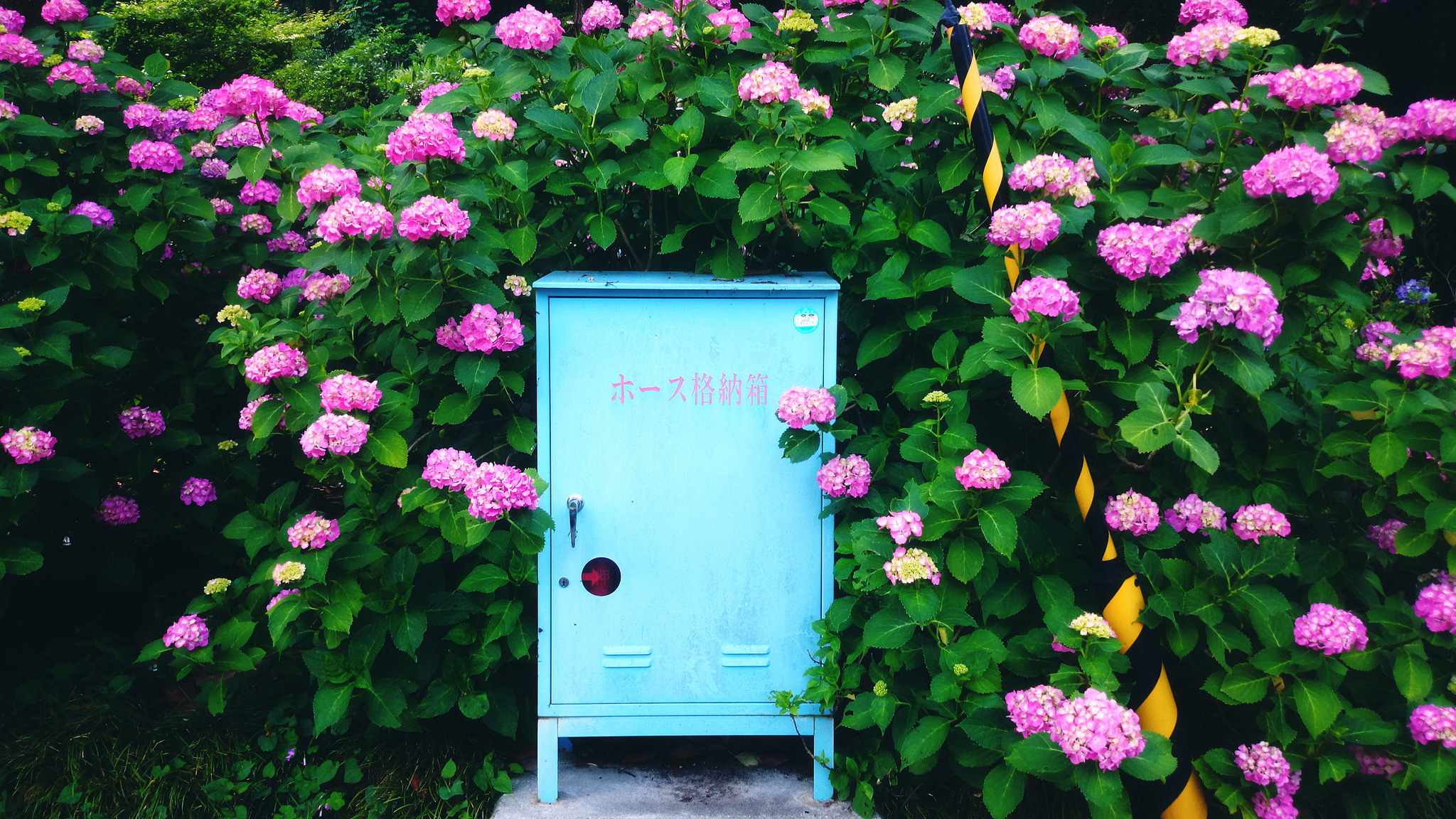 After spending the last several years in the beating heart of Tokyo, I will be spending the next three in the countryside of Japan. I adore this country and all it has to offer - and I'm always learning more and more about life here as I go along!
---
2 Comments
Super cute. And yes to pockets. But what in the world? I would never imagine an astronaut apron. That's kinda awesome.

@helloalissa I'm actually kicking myself a little that I didn't get that one! I also really liked the flamingos!