Jun 20, 2018
Think that tea houses in Japan are strictly relegated to tatami floors and traditions a mile long? Tokyo has a modern take on the historical tea house where you can sample a variety of green teas - and thankfully for the knees, without any seiza positions in sight. The store goes by the name of Tokyo Saryo, and it's well worth a visit if you're in the area.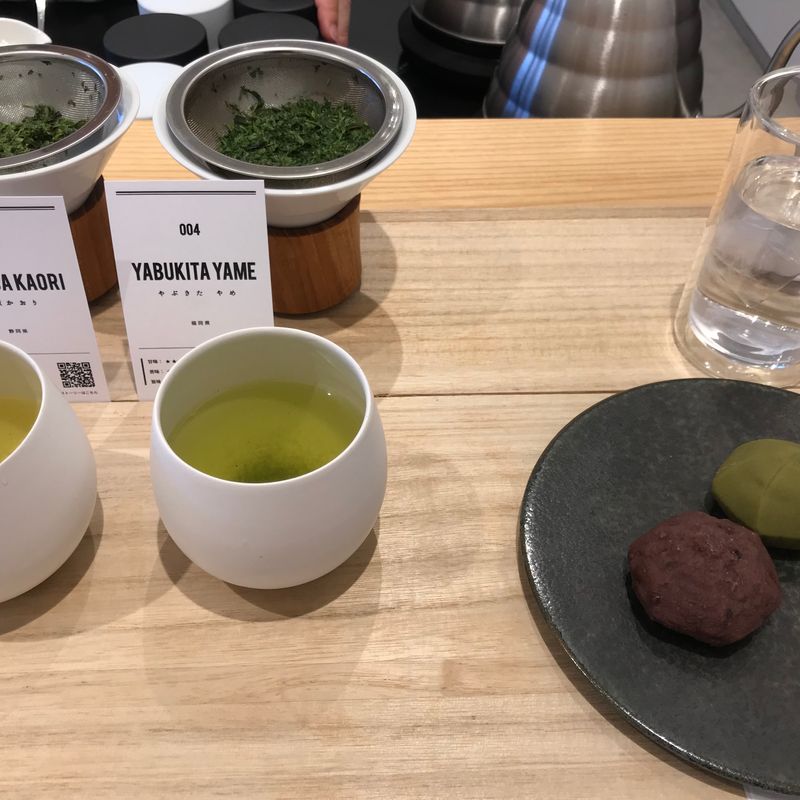 Tokyo Saryo's minimalist decor consists of white walls, exposed concrete floors and a wooden countertop with a grand total of 9 place settings. The focus here is drawn to the tea - and the simple, clean aesthetic helps to achieve that.
When you enter, you're presented with a menu that has several options on it. The most popular, and the option that I chose, was the "comparison of two types of sencha + refreshment" set, which was priced at 1300 yen. The menu also lists the tea varieties you're able to choose from for this tasting comparison, where they originate from, and how they fare when it comes to sweetness, bitterness and umami flavors.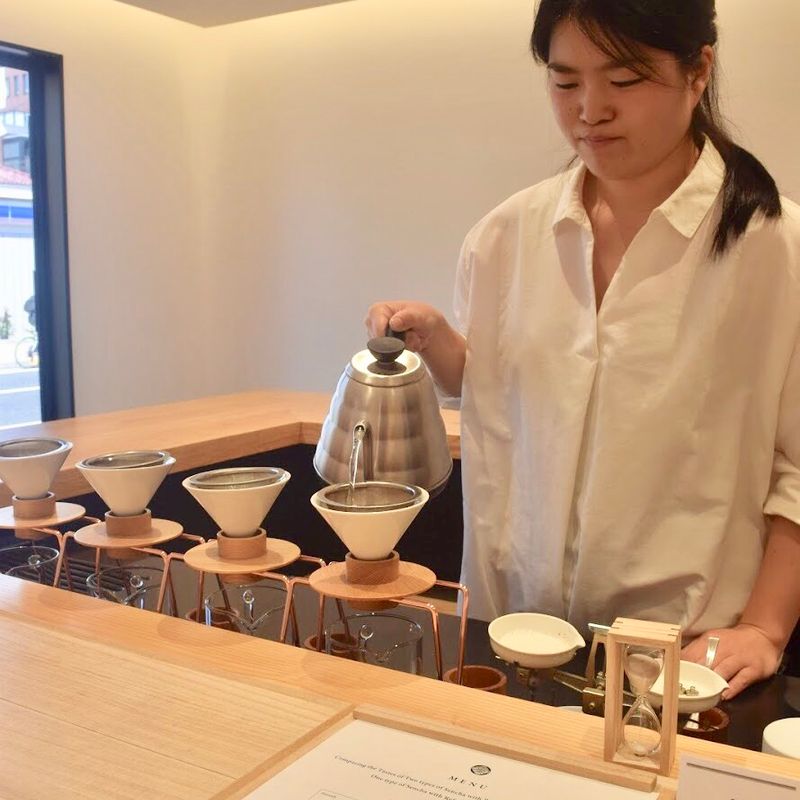 I decided to go with a blend from Shizuoka called Fujiedakaori, and compared it with a Fukuoka tea called Yabukita Yame. As the teas were being brewed, I spoke with the staff member about how best to brew the teas themselves. The tea comparison starts off with water brewed at 70 degrees Celsius, which she said is to bring out sweet and umami flavors. The next round of tea is prepared at 80 degrees Celsius, which emphasised the tea's the bitter qualities.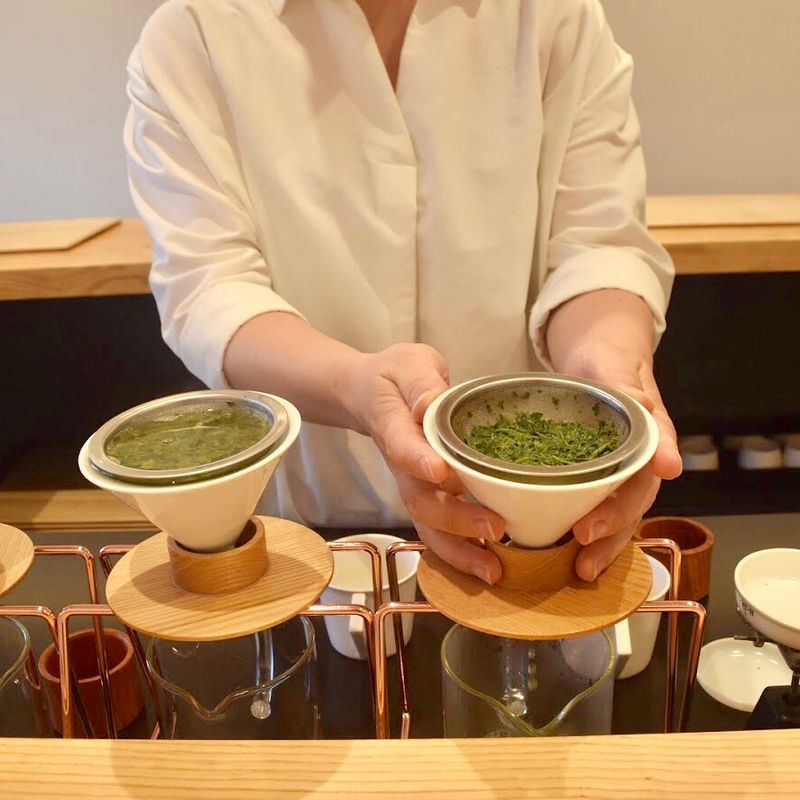 After you've tried both teas prepared at both 70 and 80 degrees Celsius, you get to pick your favorite of the two brews you've enjoyed, and then it's prepared for you genmaicha style, which involves adding popped and roasted brown rice pieces to the brewing process. I chose to do this with the Shizuoka Fujiedakaori tea, and I think it was my favorite of all the ways that the tea was served. It gave off a warmth and depth of flavor that I really enjoyed. Alongside the teas that you get to enjoy, you get to choose from a list of small refreshments as an accompaniment. I chose the ohagi, a traditional type of mochi, and they paired well with both of the teas.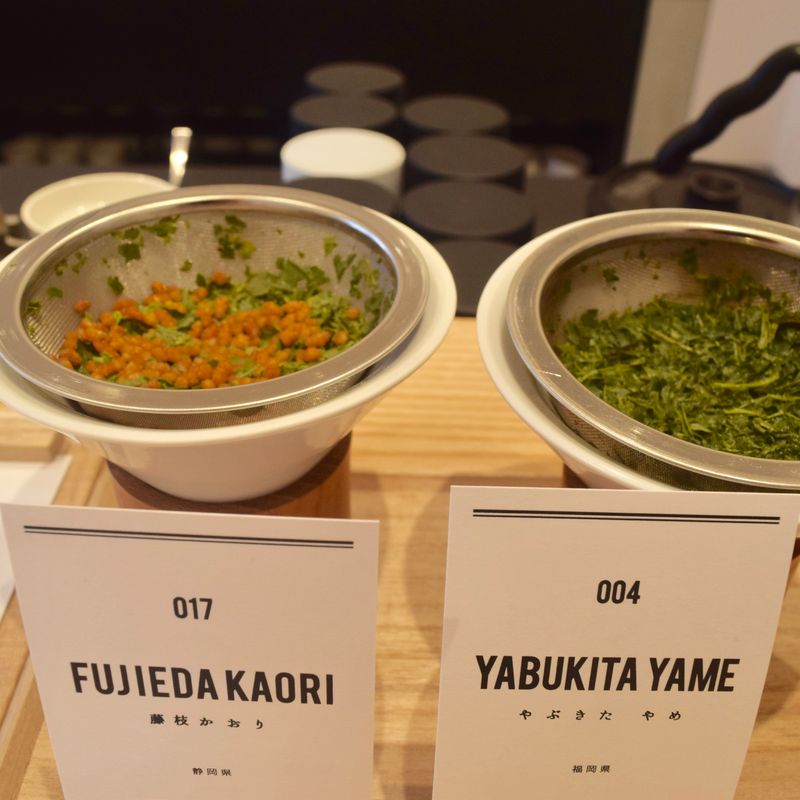 If you do find a tea blend you really enjoy - such as the Shizuoka Fujiedakaori variety that I loved - you're able to purchase bags of it at the store, making for a perfect pick-me-up for yourself or a great gift for the tea lover in your life.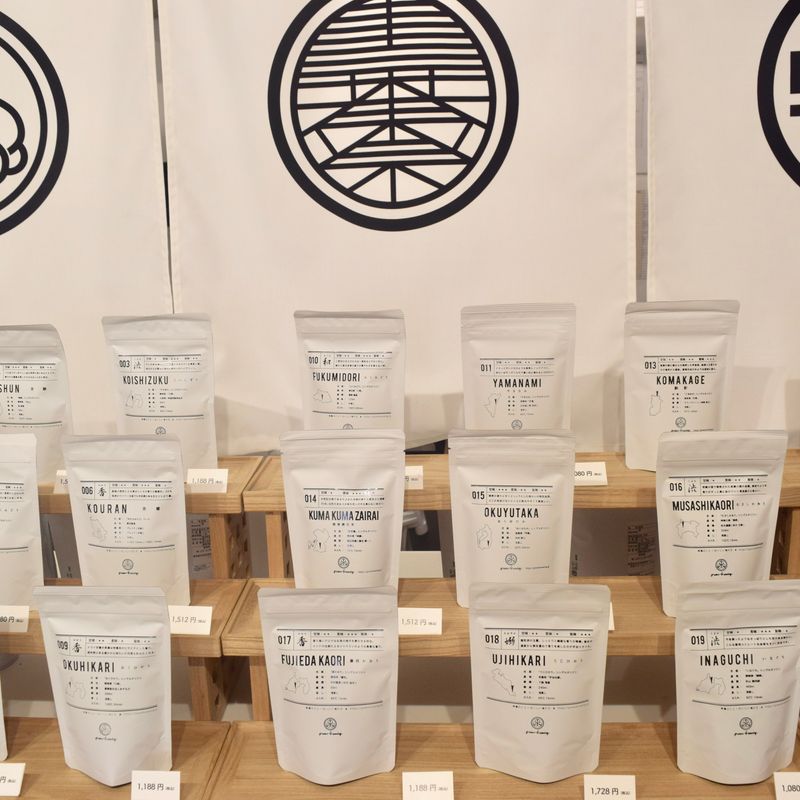 The experience at Tokyo Saryo gave me a new appreciation for not just the drinking of tea, but the science of preparing it and the taste profiles of different varieties. I'd highly recommend a visit if you'd like a uniquely modern tea house experience and a chance to compare and contrast some different blends on the market.
The map details for Tokyo Saryo can be found below - they're approximately a 10 minute walk from Sangenjaya Stations Setagaya-Dori Exit. More about the Shizuoka Fujiedakaori blend that is brewed and sold at the premises can be found at the link here.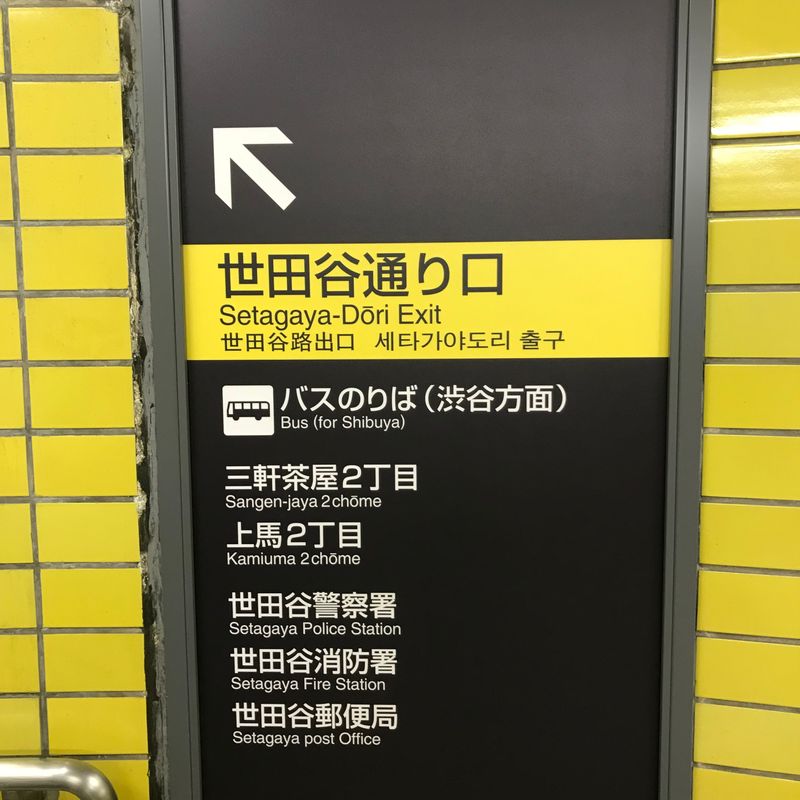 This post is supported by Shizuoka Green Tea Guide, one of City-Cost's Supporters helping City-Cost bloggers to enjoy life in Japan and engage in new experiences.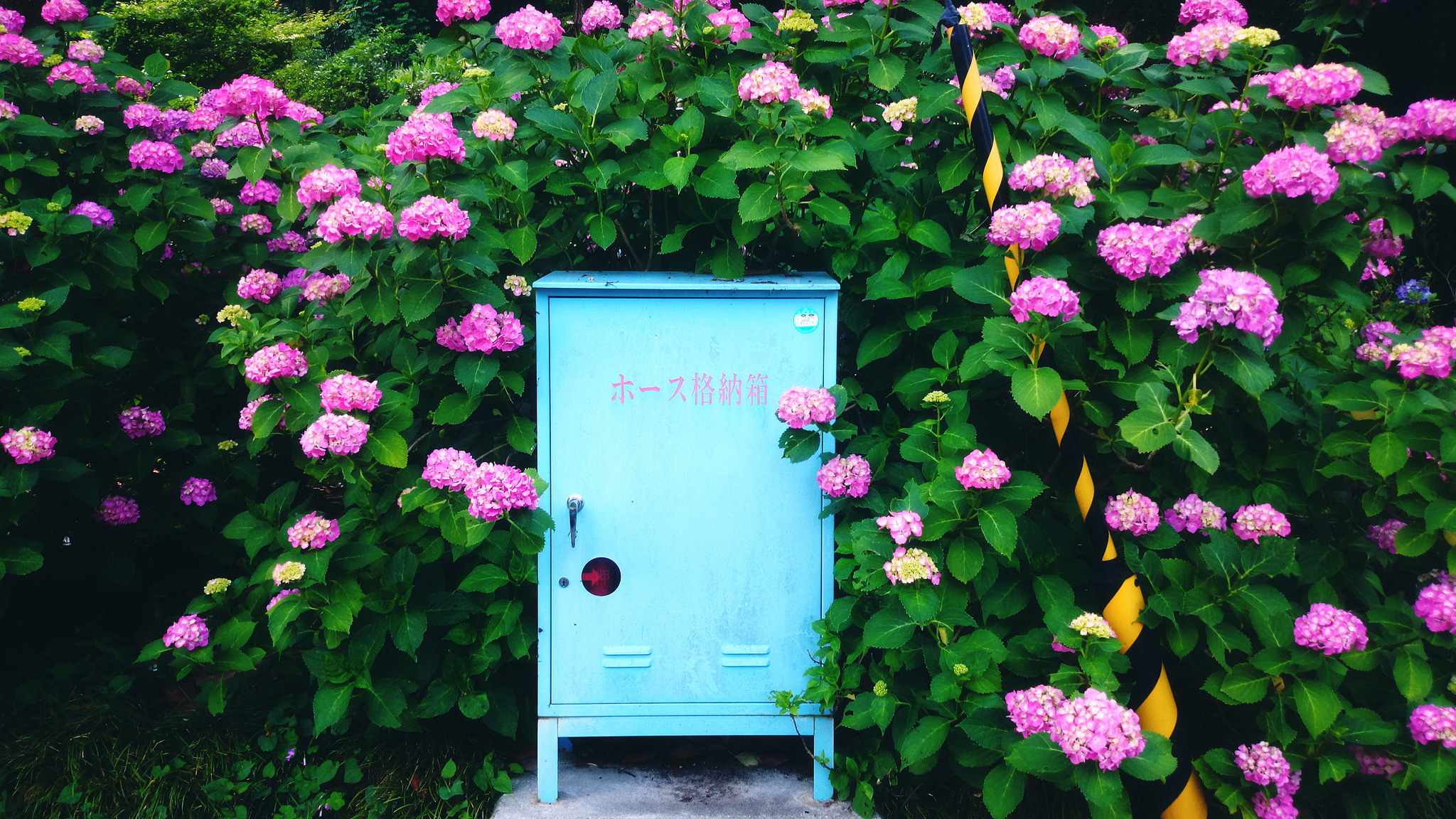 After spending the last several years in the beating heart of Tokyo, I will be spending the next three in the countryside of Japan. I adore this country and all it has to offer - and I'm always learning more and more about life here as I go along!
---