Nov 14, 2017
Are you thinking about Okinawa as a potential vacation spot? Perhaps you're worried that we're rolling into the winter months and there won't be much to do in a beachside location when the weather is cooler. Well, that's definitely not the case! My family took a winter getaway to Okinawa a couple of years back, and it's one of our most loved travel memories that we've made in Japan. Why should you opt for Okinawa in winter? Here are 5 of the reasons we considered!
1. You can avoid typhoon season
When you think Okinawa, you might immediately think "beaches!" - but then typhoons are another thing that might spring to mind. Typhoon season is generally regarded as being anytime from May to October in Okinawa, so planning a winter trip means you can avoid a time of year that can have some rather unpredictable weather patterns. Nothing would be more frustrating than booking a summertime vacation expecting beautiful weather, only to have it rained out, or to have flights canceled - and all of the added expenses that can come with rescheduling!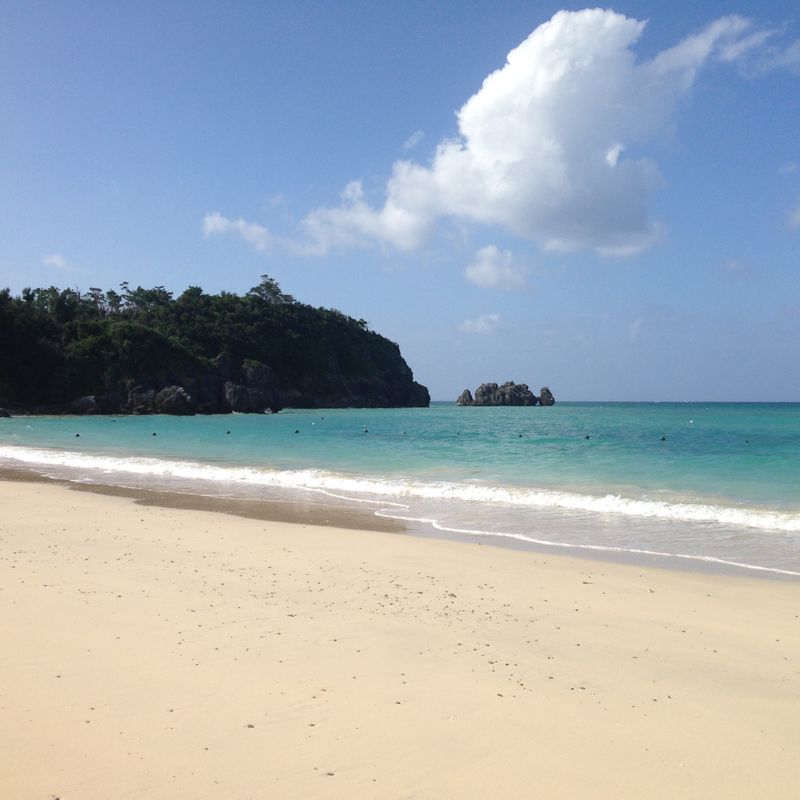 Winter at Okuma beach on Okinawa's Northern Coast - but you wouldn't even know that it was that time of year!
2. There's plenty to do in spite of the "winter" season
Think that because you're headed to Okinawa in winter that you're going to be out of luck with things to do? That's not the case at all! You can still get into the water if you want to - it might be a bit chilly but my husband went snorkeling with no worries. There's a plethora of cultural sights and activities to check out (Shuri Castle is a neat one to check out), there's fun shopping, there are indoor spots like the Churaumi Aquarium or Fruits Land, and even unique Okinawan eats to try at restaurants and cafes across the prefecture. You won't be short on activities to occupy your time with, even if you don't dip your feet into the sea.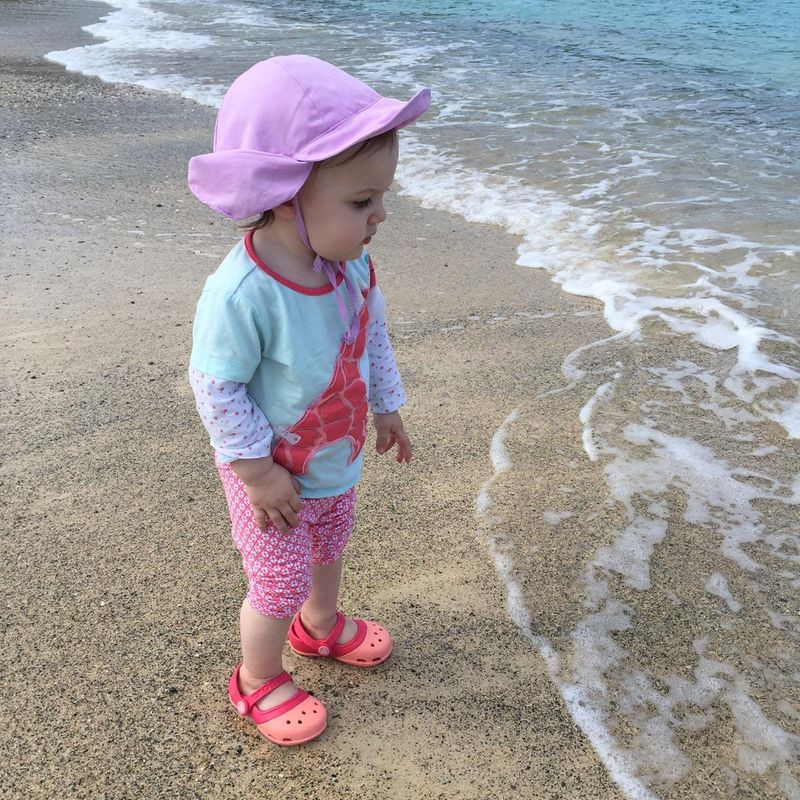 If you do want to dip your feet though, by all means go for it! The water temperature isn't that bad!
3. There are not as many crowds to contend with
Have you ever traveled to a beach destination in the height of summer and wondered why you even bothered? Insane crowds, more expensive accommodation, and a stressful rather than relaxing experience? It can be so much more pleasant to enjoy a vacation in the off season - places are less crowded, and you can score some sweet deals on flights and accommodation that can mean a family vacation isn't a budget killer.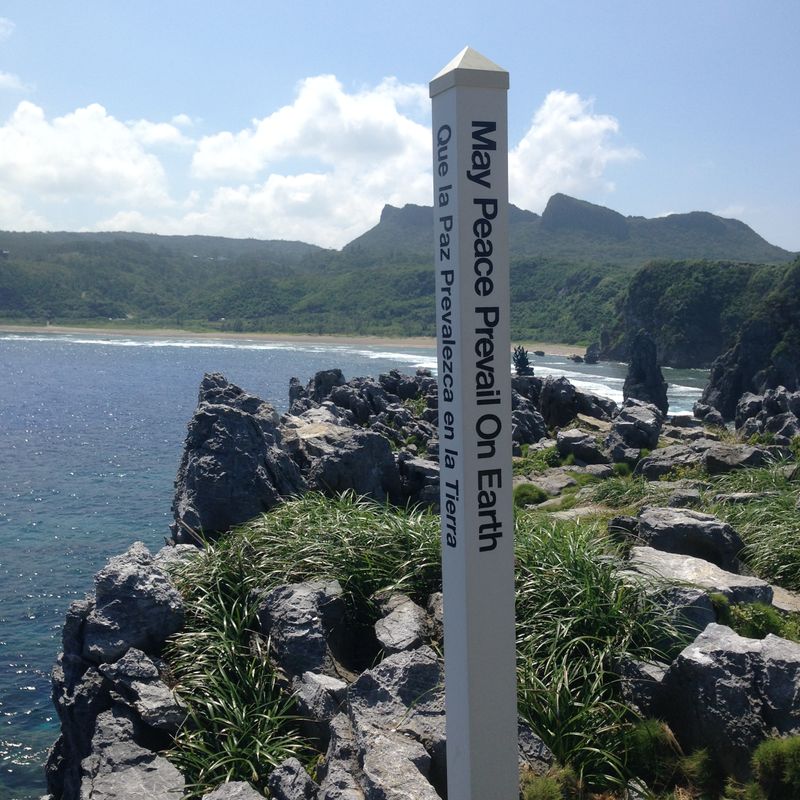 You can visit beautiful spots across Okinawa and feel like you're in your own peaceful world. This is Cape Hedo - the northernmost point of Okinawa.
4. You can beat the super-cold weather in other parts of Japan
If you live in certain Japanese prefectures like my own —Niigata— then you know that winters here are cold, long, and have you wondering if you've somehow become an extra in a remake of Disney's Frozen. If you're looking for a way to beat the melancholy that often accompanies the colder months, then booking a winter trip to Okinawa is a great in-country way to do that. In Okinawa, December has average daily highs of 21 degrees celsius (about 70F), and January and February only drop to around 18 celsius (or 66F). Compare that to here where I live in Niigata, with average daily highs of 5 degrees celsius (about 40F) and you can see how incredibly appealing an Okinawan "winter" sounds.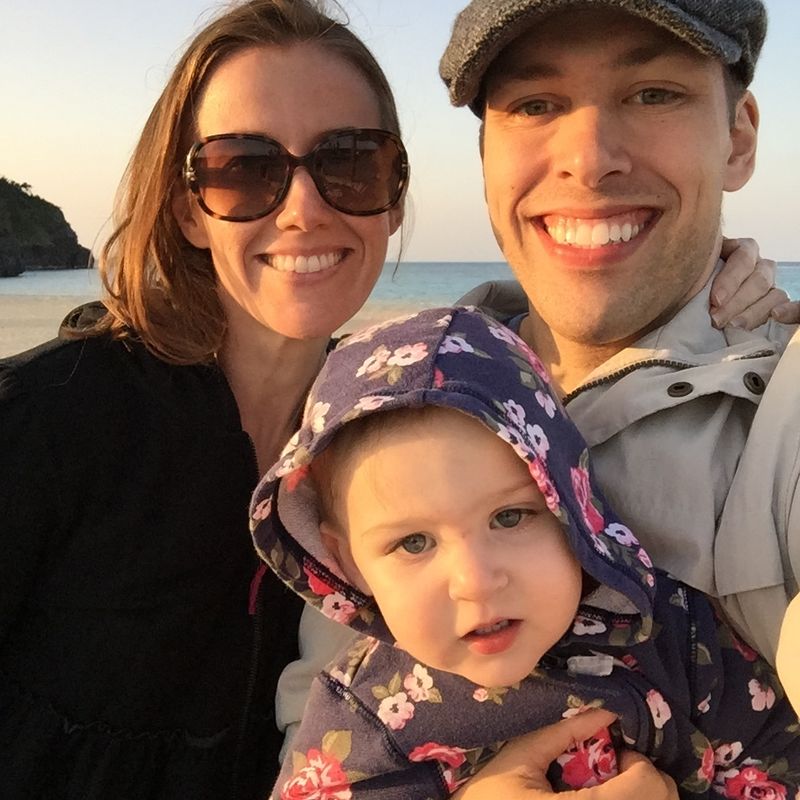 Sure, you may wear sweatshirts for some of your trip - but it's a lot more pleasant than freezing cold temps!
5. Cherry blossoms (and other delightful blooms) in January and February!
When people think about their favorite Japanese seasons, you often hear people praising spring because of the beautiful cherry blossoms that accompany the season. Well, in Okinawa during winter you're in luck -- their cherry blossom season starts much earlier than what you'd expect across Honshu. The first cherry blossoms start blooming around mid-January in Okinawa, and tend to linger until mid-February. It's the perfect way to inject a little more color into an already bright and wonderful trip!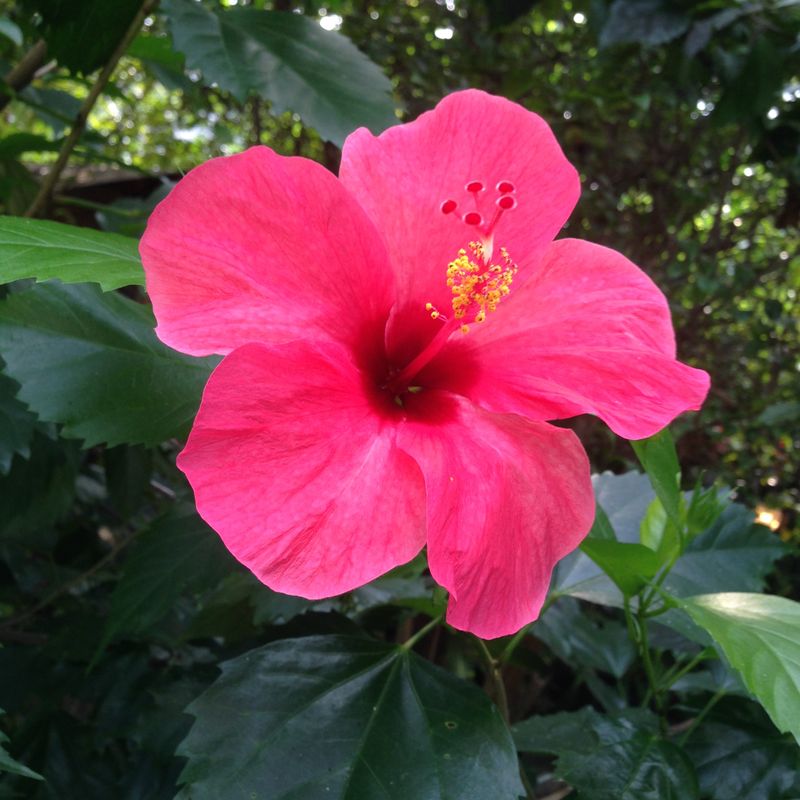 Not just cherry blossoms - all manner of other flowers are still around in winter!
Hopefully some of these reasons give you the final push you may have needed to go ahead and book that Okinawan vacation during the colder months. I'm sure that you and your loved ones will enjoy it as much as we did!
Happy Travels - Enjoy Okinawa!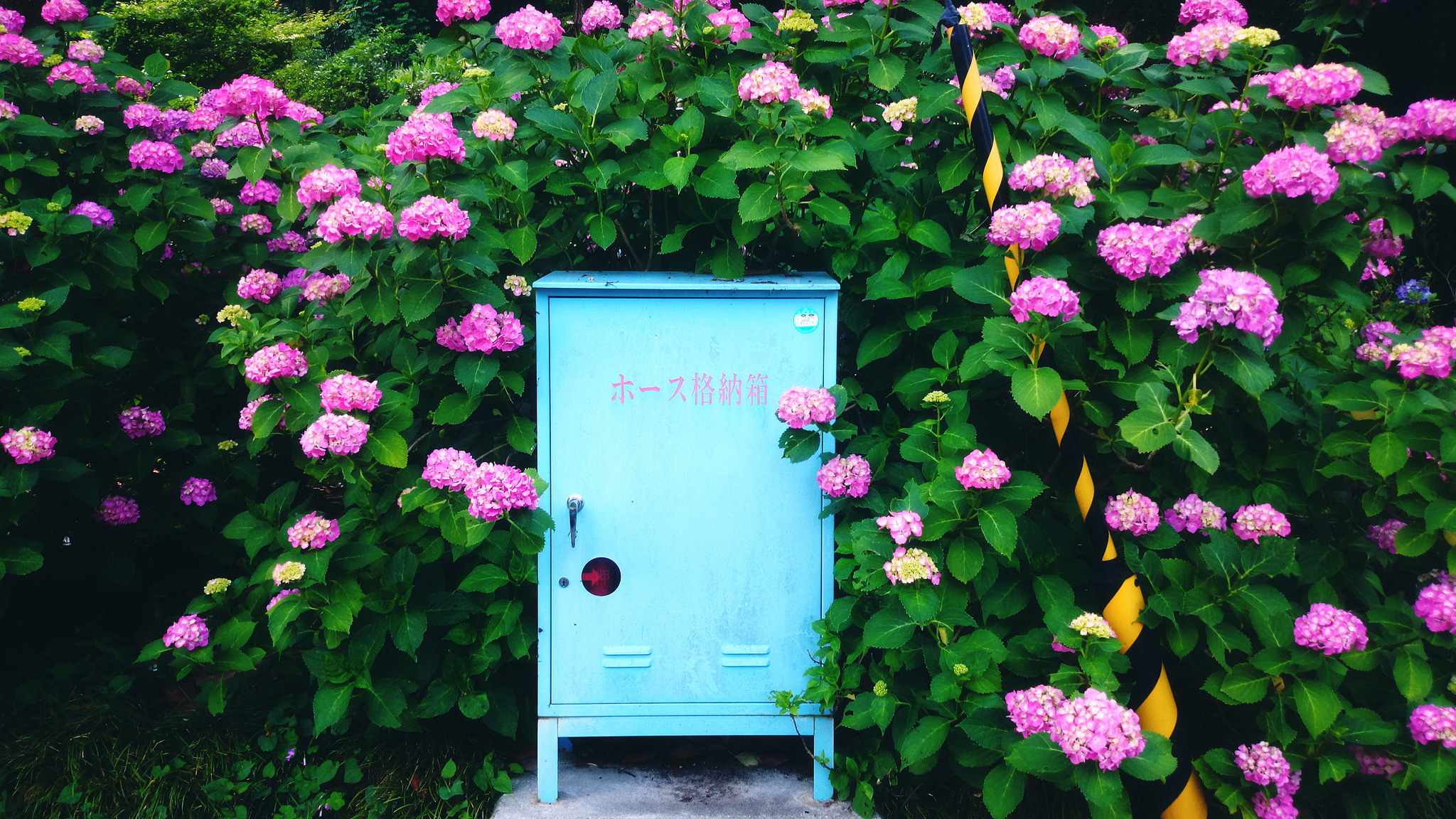 After spending the last several years in the beating heart of Tokyo, I will be spending the next three in the countryside of Japan. I adore this country and all it has to offer - and I'm always learning more and more about life here as I go along!
---
2 Comments
Exactly a few of the reasons we're planning to go this winter. Hopefully we can get the timing right for the sakura season and warm up a bit while avoiding holiday season crowds and prices.

@helloalissa I hope you have a great time! We really have some fond memories from going in winter!