Feb 19, 2018
Have you already experienced Tokyo, Kyoto, and Osaka? Traveled to all the major tourist spots in Japan and looking for a different glimpse into what the country has to offer? Sometimes it's just about going off the beaten path - and the east coast of Hokkaido feels quite untouched by tourists, while still possessing bucketloads of culture, tasty food, and fascinating (not to mention unique!) sights and activities to check out. Wondering what to do in the region? Here are some of my recommendations for an Eastern Hokkaido itinerary if you'd like to get off the beaten path.

Check out the Notsuke Peninsula Nature Center
You can't get much more remote than this! The Notsuke Peninsula Nature Center is teeming with flowers in the summer months - they grow naturally rather than having been artificially planted, which gives the area some rustic charm. In the wintertime when those flowers are long gone, you can walk on ice - and take some quirky, optical illusion styled pictures, reminiscent of pictures from places like the Bolivian Salt Flats. When I traveled there I saw deer, red foxes, and a variety of bird life including eagles. Definitely one to add to the list for the nature lover or hiker.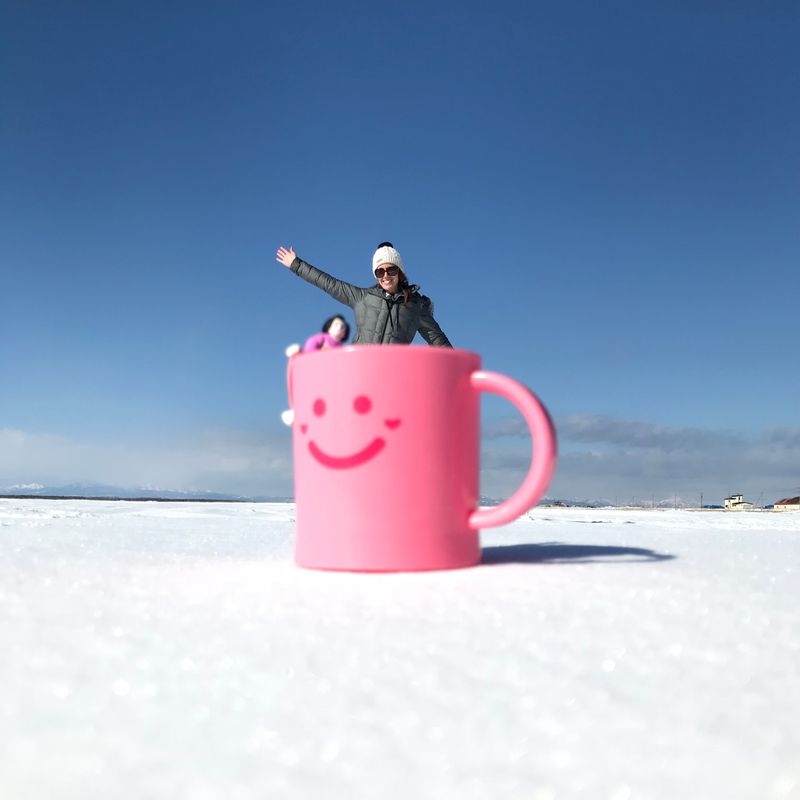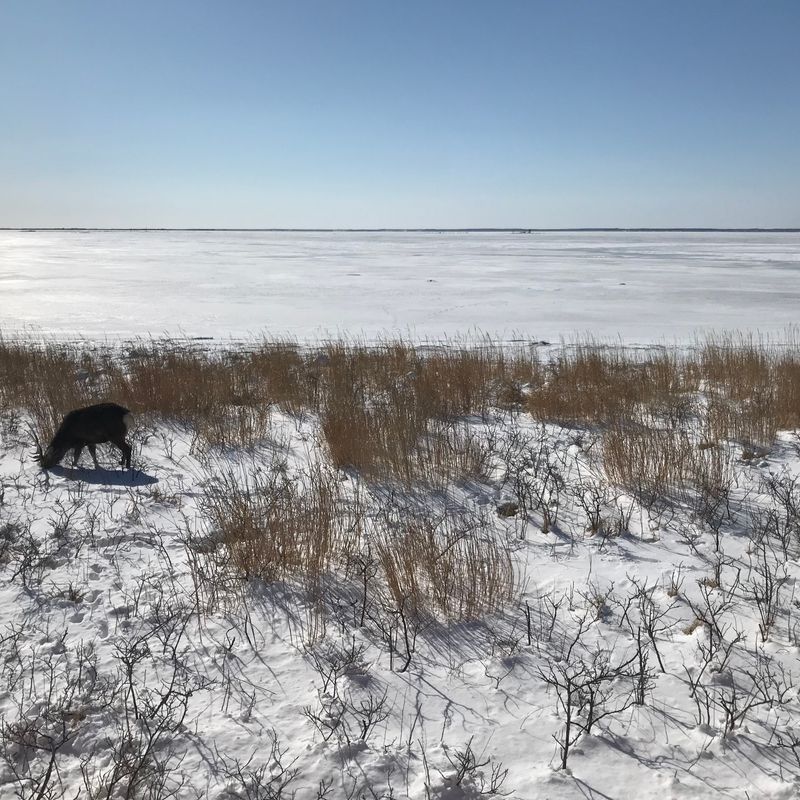 View the area's famous drift ice
What's cooler than being cool? Ice cold! In this region of Hokkaido during winter you're able to experience a very unique phenomenon - drift ice! There are ice breaking ships that you can book tours on during the season (running from January through March), and the ships have giant drills that literally shatter those giant chunks of ice. It's one of those experiences that will take your breath away - and not just because it's ridiculously chilly out there.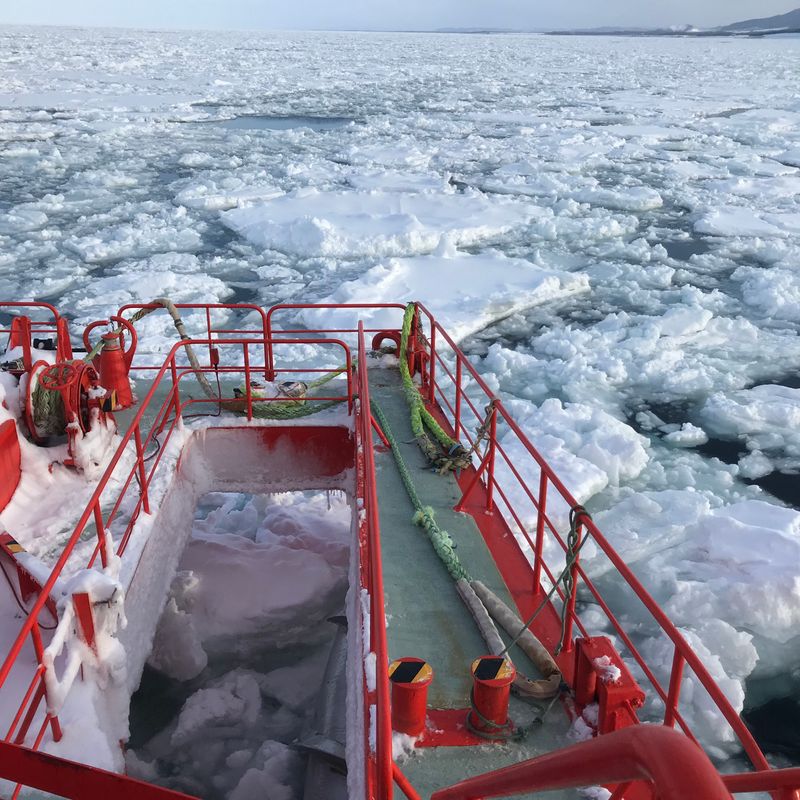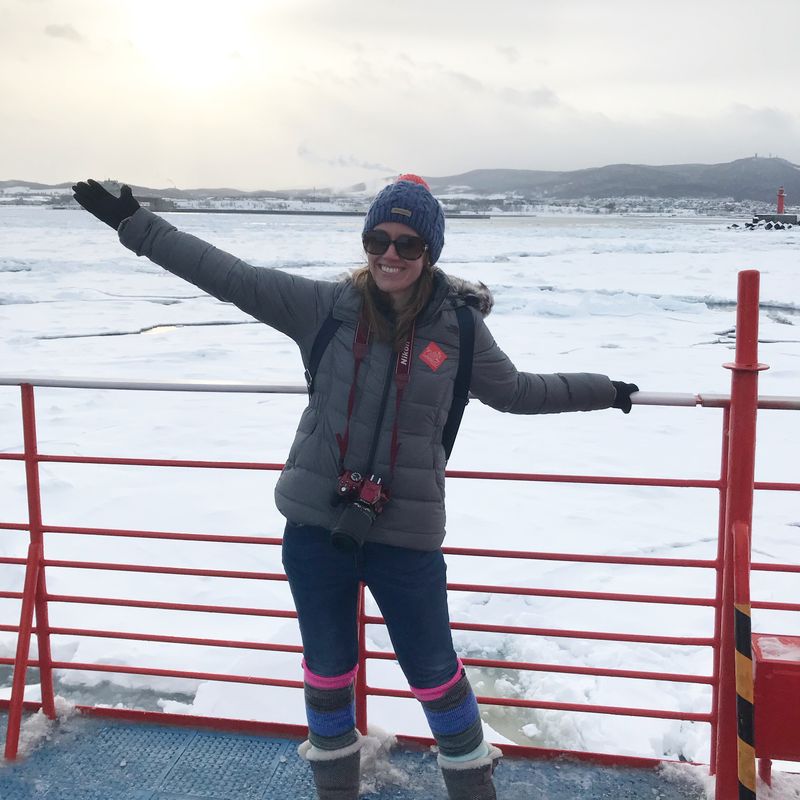 Get up close and personal with seals!
Animal lover? The Okhotsk Tokkari Center is an ecological facility which is dedicated to the conservation of earless seals. You can get up close and personal with these adorable creatures, and even participate in some interactive activities with them. The seals I saw were able to do a variety of tricks, including catching hoops that we threw around their necks.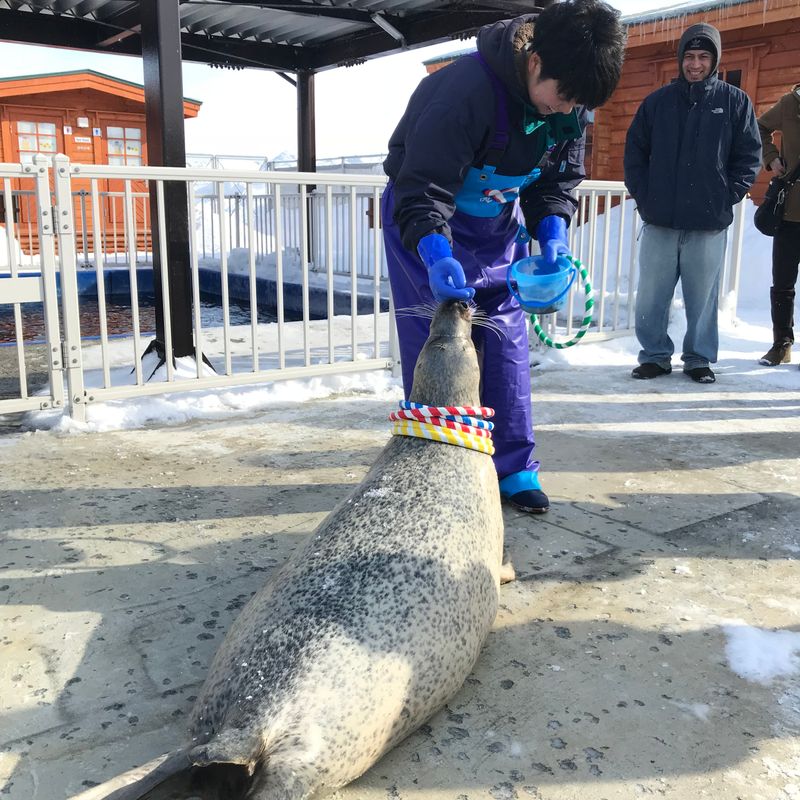 We were even able to pose for a picture opportunity with a seal, which for me was a bucket list worthy moment. You're told not to make any loud noises or squeal, as it can frighten them - but they're so cute that it takes just about all your willpower to remain calm.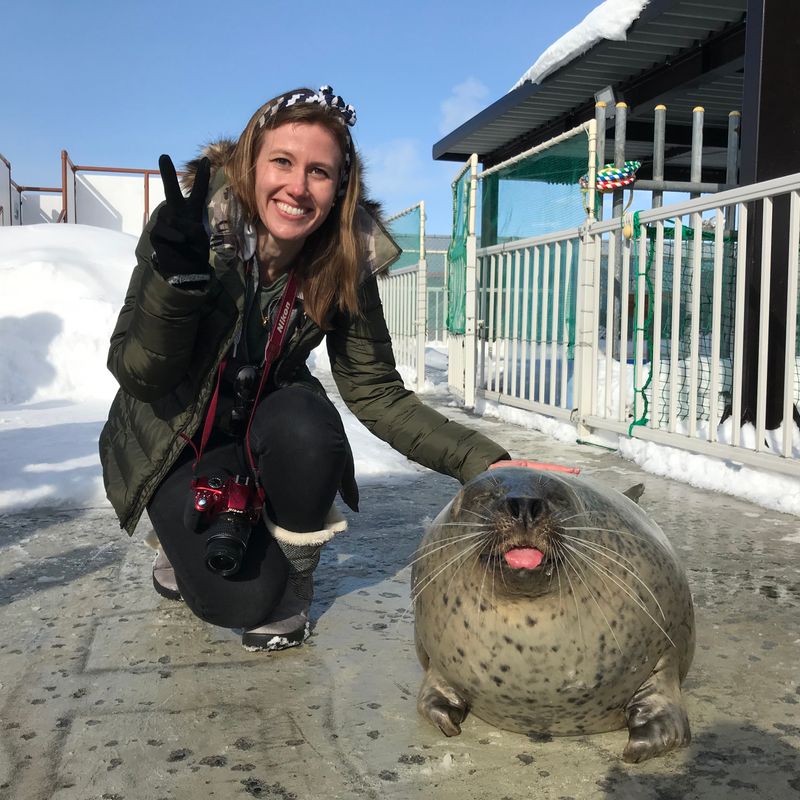 Visit a quirky, unique monument dedicated to the area's number one export
Eastern Hokkaido is famed for their delicious seafood - and at the top of the list is their crab, which is touted as being Japan's best. It makes sense then that the area would have a giant monument dedicated to the claw-wielding creatures. The Mombetsu crab claw towers around 10 meters high, and a popular way of photographing it is with a seafood cup noodle, complete with that claw poking out the top. Finding the right placement for that quirky photo op is easier said than done (you'll be doing a lot of shuffling around trying to get in the right spot!) but it definitely makes for a memorable picture.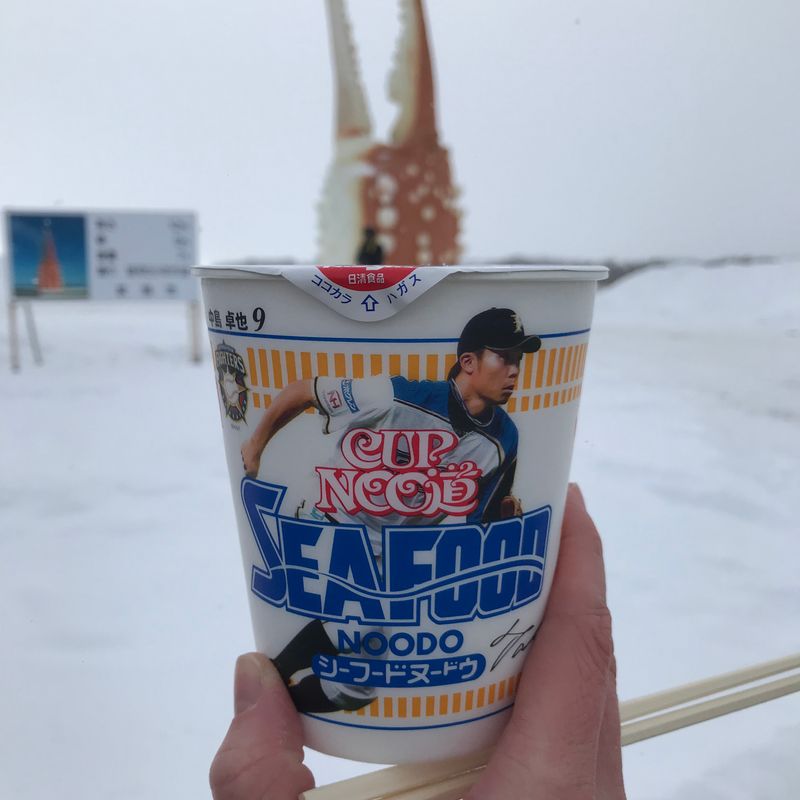 If you're looking for a unique spot to visit, Eastern Hokkaido might be just what you're looking for. After traveling around much of Japan already, it gave me some experiences that I couldn't have elsewhere in the country - and whilst the weather there at this time of the year is chilly, the welcomes are exceptionally warm.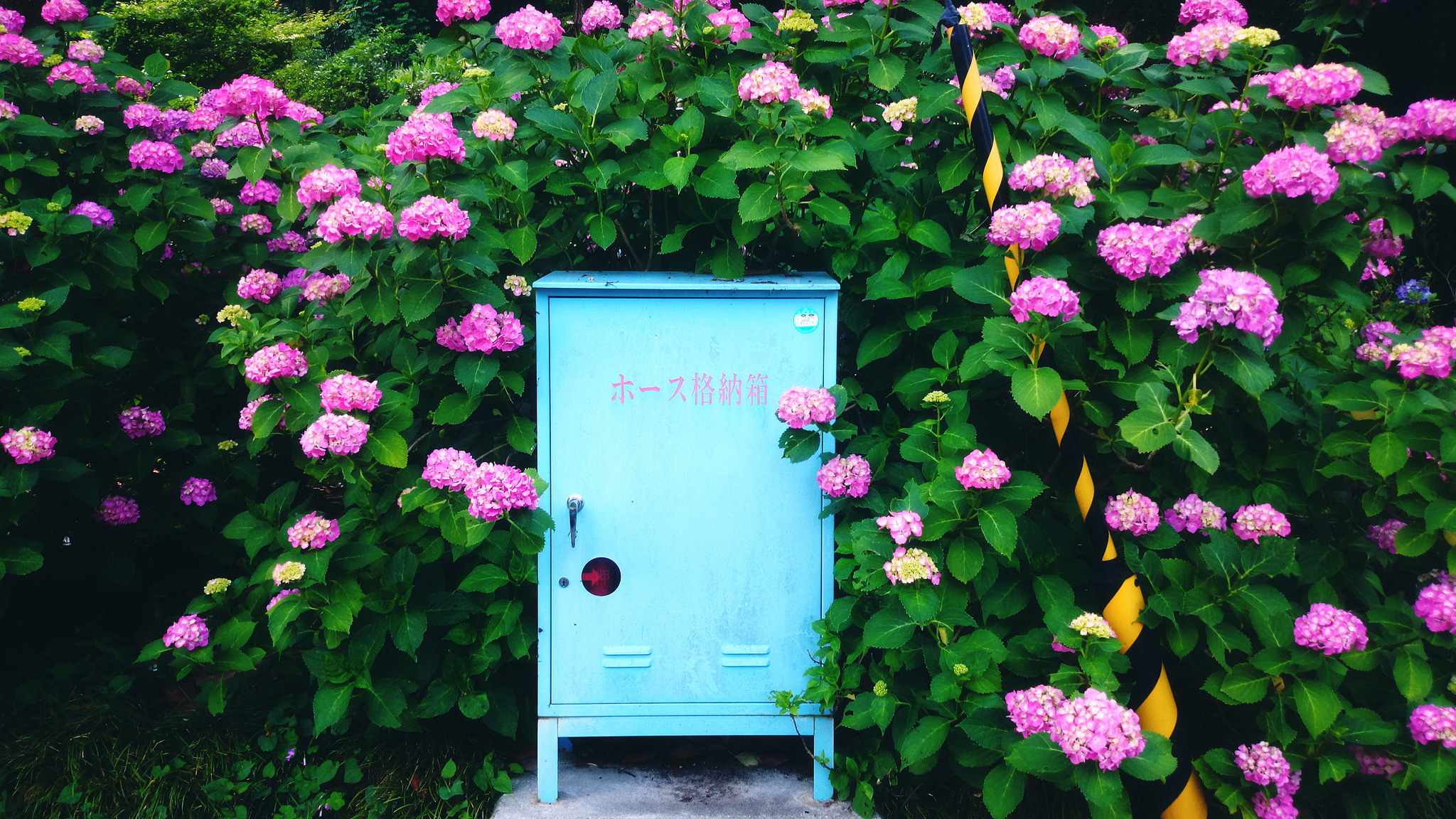 After spending the last several years in the beating heart of Tokyo, I will be spending the next three in the countryside of Japan. I adore this country and all it has to offer - and I'm always learning more and more about life here as I go along!
---