Feb 14, 2018
Before having children, I don't think I ever really thought about how tough dining out with kids can be. There are so many considerations - are they going to have something on the menu that my child is going to eat? Are they going to have high chairs? Are they a smoke free premises (or at least have a smoking room that doesn't leech out the smell of cigarettes all over the place?!) How quickly is the food going to come out?
Thankfully, my local family restaurant is incredible for several reasons. It's a stand alone family restaurant, but many chains in Japan will have similar amenities. Here's a few reasons why I love my local family restaurant.
They have a comprehensive kids menu - all served up on cute plates (and with a "prize!")
My daughter is at the age where she likes having a bit of this and a bit of that for dinner - and this is where my local family restaurant shines with some of their kids meal options. The meal my daughter likes best has hamburger steak, some spaghetti, ebi fry, karaage, potato wedges, fruit and veggies, and soup. Pretty legit for a kids meal! They also give the kids a "prize" with their meal, which is usually a small toy, stickers, or even a princess tiara that my little one got once. This is just one of the options, but they have several others too!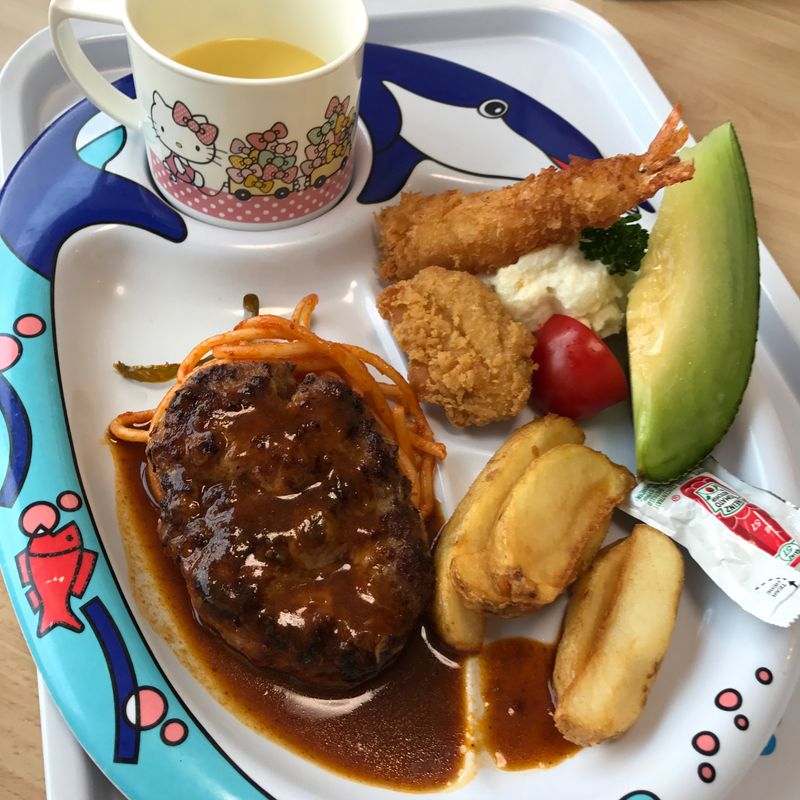 They have tatami floor rooms that you can close off
There's something about sitting on the floor that makes my kids easier to control - and I love that about my local family restaurant here. They've got regular seating too, but we always opt for the tatami rooms when possible. It's also great because the tatami rooms can be closed off, cutting out any distractions that might keep your little ones from gobbling down their meal.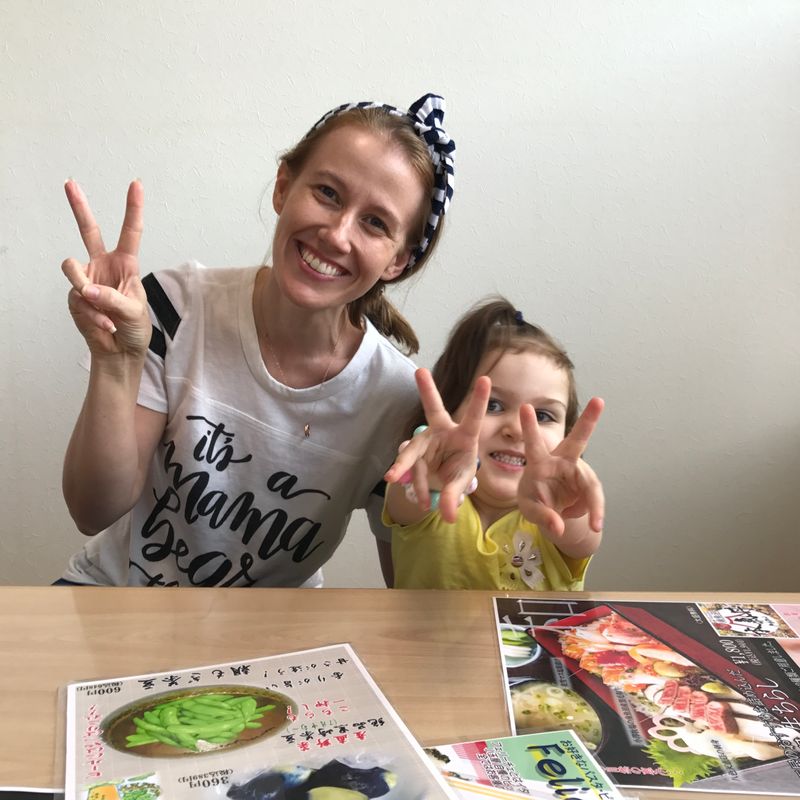 They've got high chairs AND bumbo chairs
My youngest isn't at an age where he can sit in one of the high chairs in the tatami rooms, since they are more suited to toddlers. Instead, the family restaurant also has bumbo chairs, which means that he can easily sit up still as well - meaning my husband and I both have free hands to enjoy our meal, too.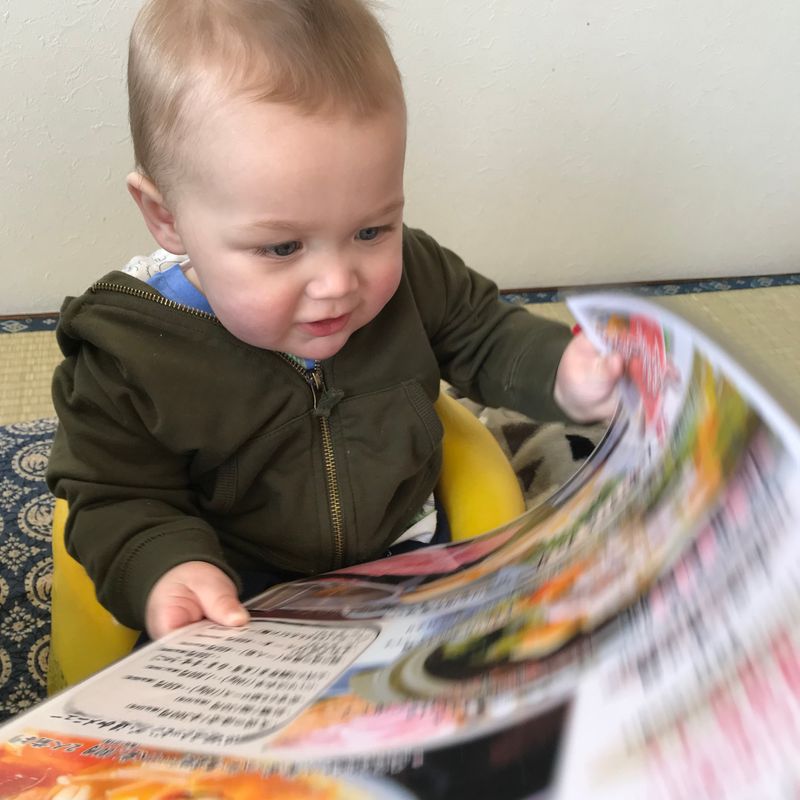 The family restaurant we go to also has free wifi (score!) and whilst it does have a smoking room, it's one that is separated with plenty of space from the dining area, so you don't smell smoke at all. The food also comes out very quickly, which is key to preventing the dreaded hanger (hunger + anger) that a lot of toddlers seem to suffer from...and a lot of adults, too - let's be honest!
Dining at family restaurants here in Japan is easy and convenient, and makes it easy when you're traveling too - there's always something for both the kids and the adults on the menu!
Do you have a favorite family restaurant here in Japan? Are there any things your local family restaurant does to make your life easier when you've got little ones?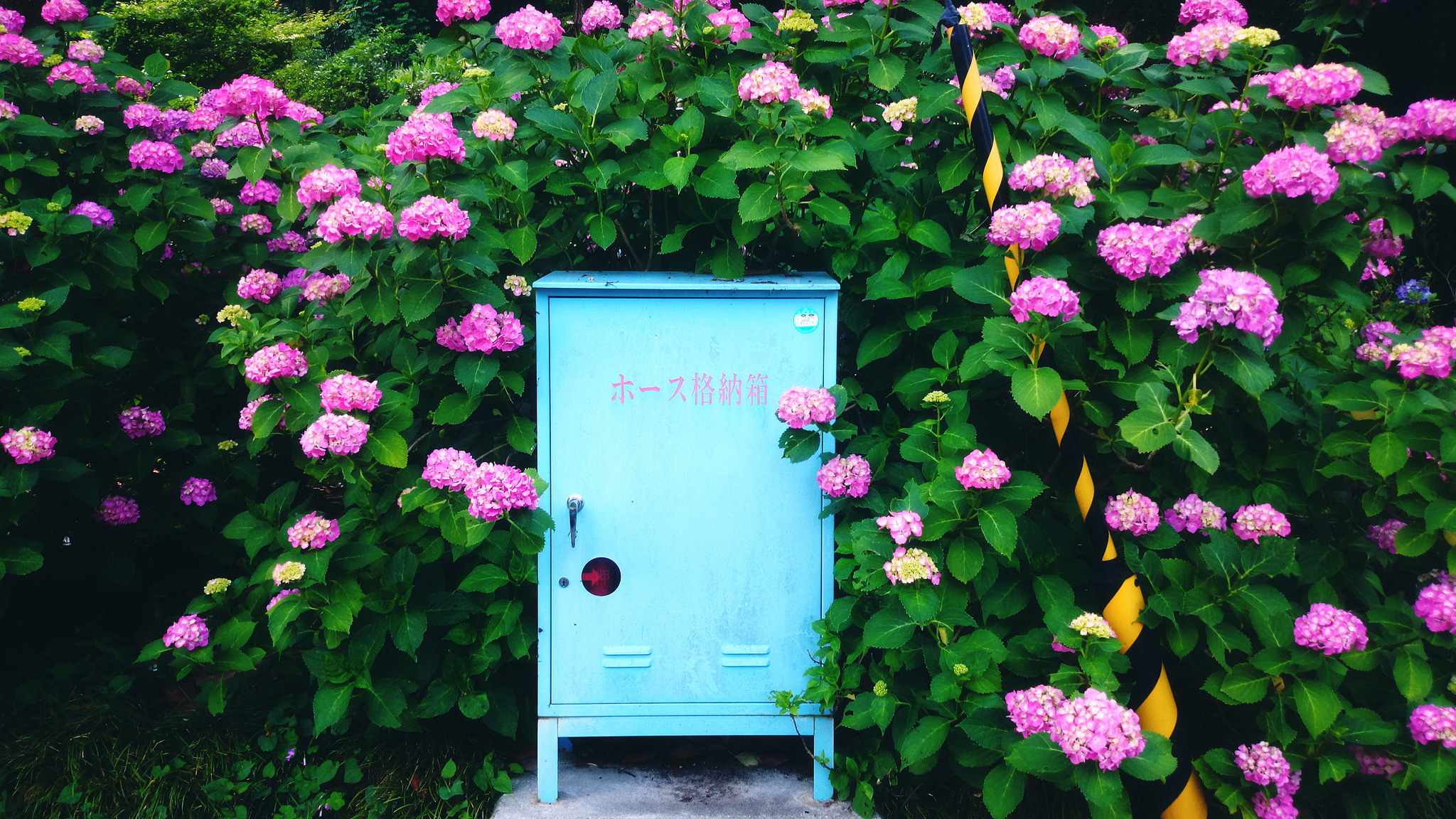 After spending the last several years in the beating heart of Tokyo, I will be spending the next three in the countryside of Japan. I adore this country and all it has to offer - and I'm always learning more and more about life here as I go along!
---