Dec 18, 2017
I think most of us will probably agree that Japan has one of the best rail networks on the planet. From bullet trains to local lines, and even the fancy scenic trains, getting from A to B here can be done with ease. Another thing that can be done easily when you're traveling by train is souvenir shopping! One of my favorite places to shop for unique bits and pieces when I travel is by hunting around the train station stores. You'll hit the shopping jackpot at many larger stations (your only worry will be how fast you're blowing through your yen) but even smaller stations often have some kind of fun local offering that you can pick up.
When I was last passing through Nagaoka Station (the closest city to me right now) there were a whole host of things to buy that would make for great souvenirs. Here's just a sampling of some of what I found.
Food, Glorious Food
Who doesn't love food souvenirs? If someone brings back cookies or cake from a trip it automatically elevates them to best friend status. Japan's love for omiyage means that train stations often have boxes upon boxes of things like shortbread cookies, individually wrapped and portion sized cakes and more. Best of all, they tend to have different offerings as the seasons change, so it's always worth taking a look to see what's on offer.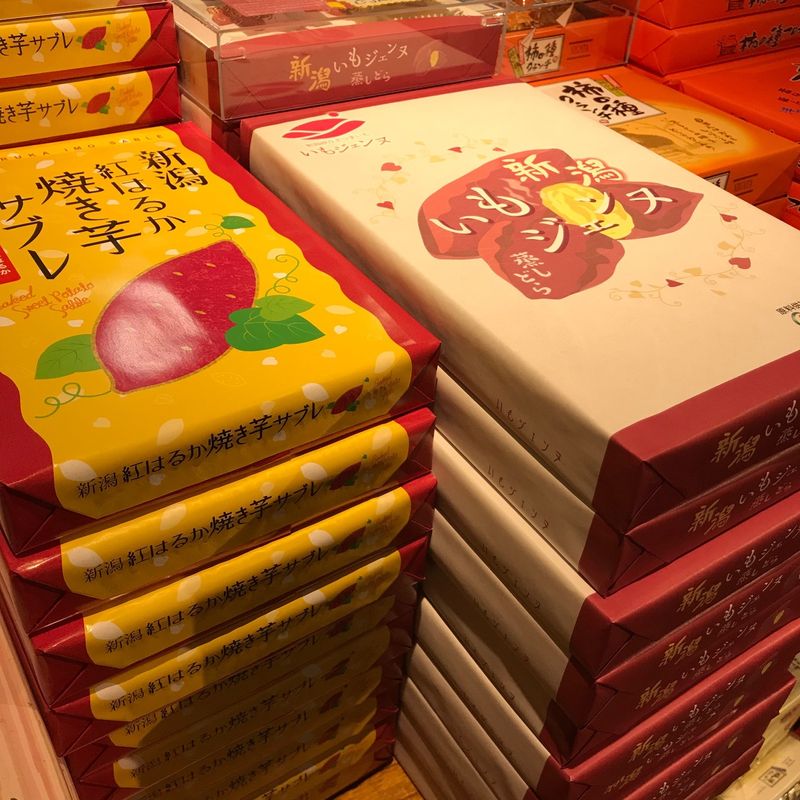 Local Textiles
There was a great range of local textiles on display at one of the stores at the station - I find tenugui are another gift that people tend to enjoy (and actually use). Plus, anything handmade or traditional also adds a nice Japanese touch to care packages you might be sending home. Another bonus is these things are light as a feather, so they won't see you having to pay a small fortune in shipping costs or weighing that luggage down.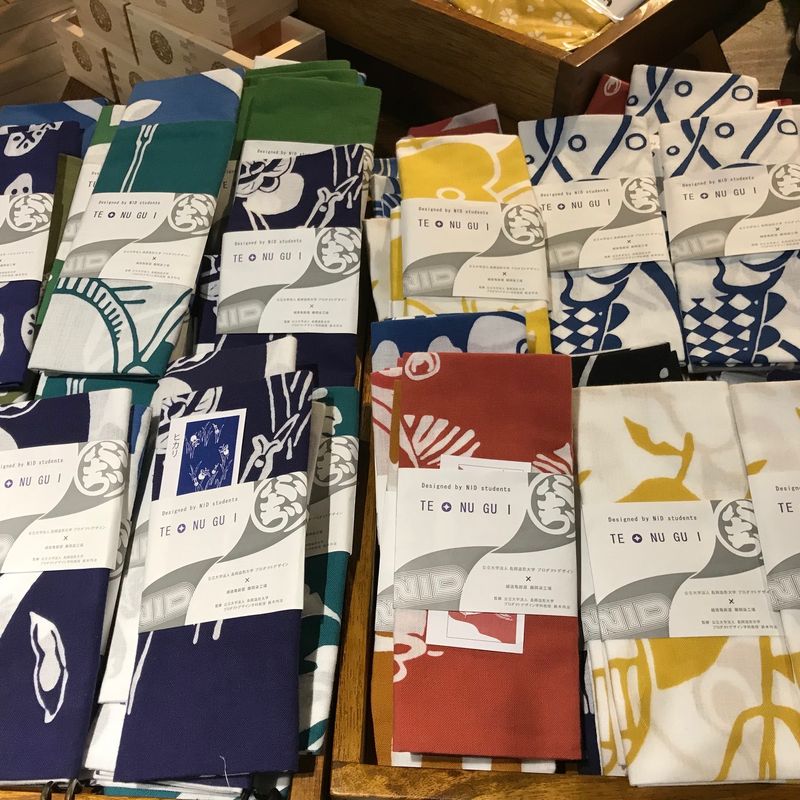 An impressive selection of sake
My neck of the woods is known for a couple of things - rice production, and as a result some mighty fine sake. Passing through the station had me admiring all the local brews on offer, from large bottles through to these individual serving sizes. If you know someone who fancies a tipple, have a look for local craft beers, sake, or even wine at some train stations.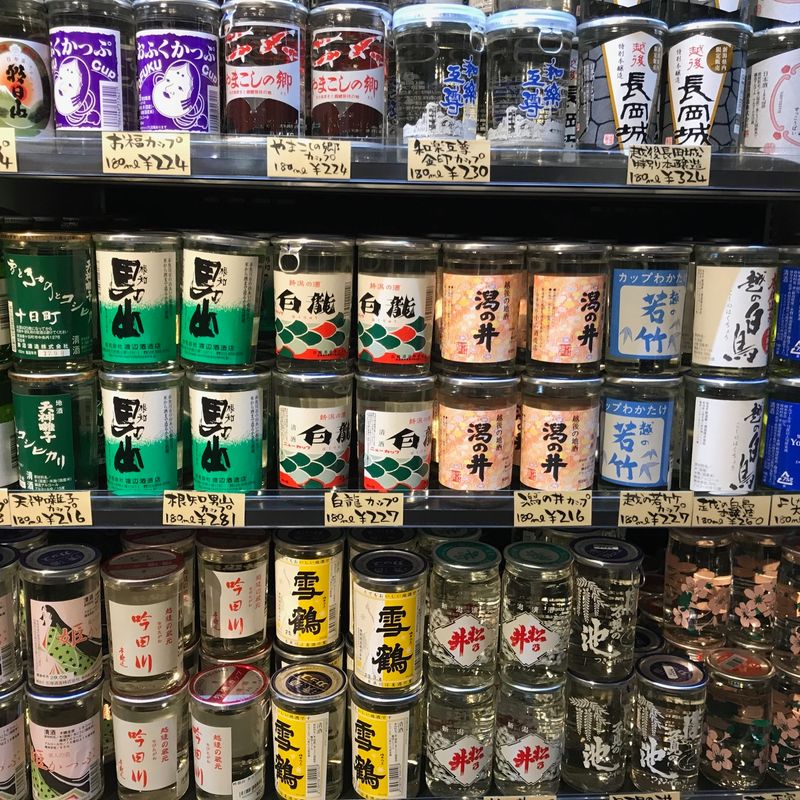 Stuff for the kids - including these adorable train socks!
Most of us have kids in our life - whether it be our own, or perhaps nieces and nephews, or friends who have children. If you want to be the cool parent/aunt/uncle, make sure you don't forget the little ones in your souvenir shopping either. One of my favorites are these little train socks (too cute!) but there's everything from bibs and eating utensils for the baby crew through to fun stationery and character goods for the older children.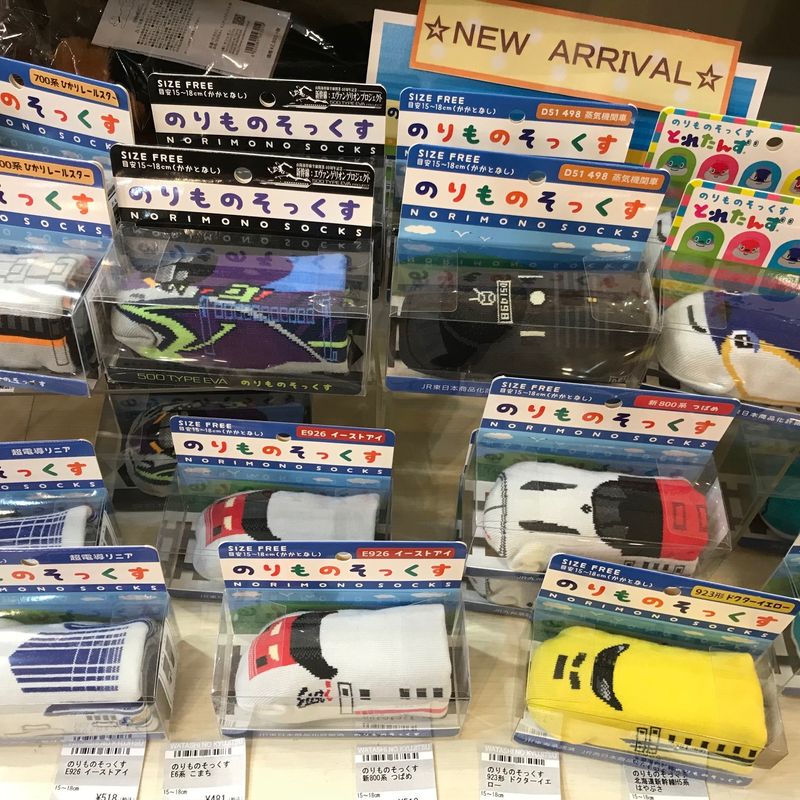 Sweets
Japan's attention to detail in the littlest things has to be seen to be believed - they were selling these sweets at the station (I think they might have originated from Kyoto!) in the shape of sushi, fresh fruit and more. I just love these for the gorgeous presentation, and if you know a sweet tooth I'm sure these would go down a treat.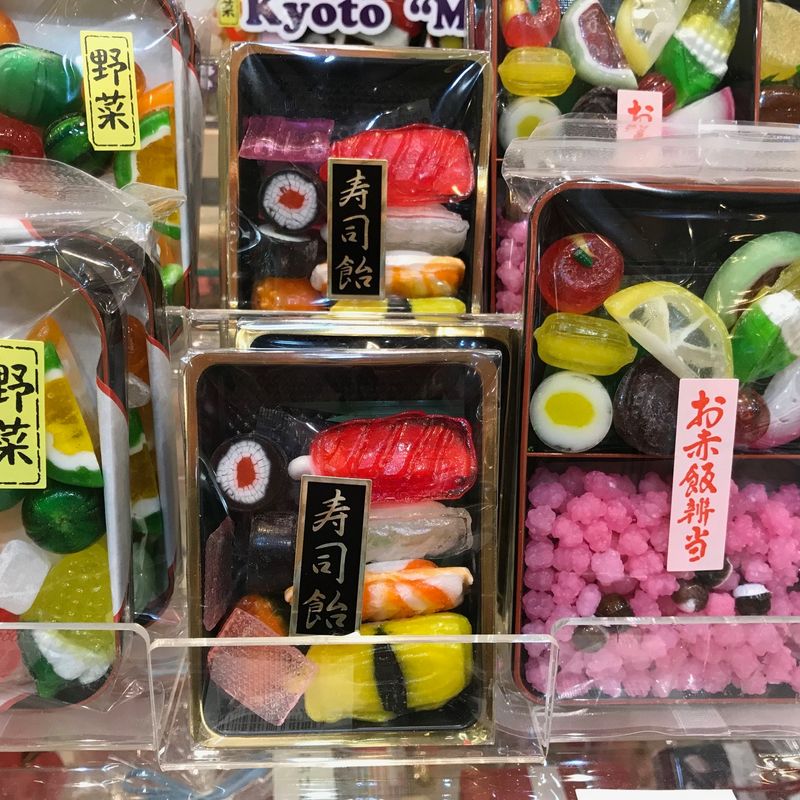 Socks for the grown ups
You may have realized by now that I'm a fan of cute socks, and Japan has them by the bucketload. Know someone who is always complaining that they're cold? Get them some adorable socks and keep them warm in style this winter!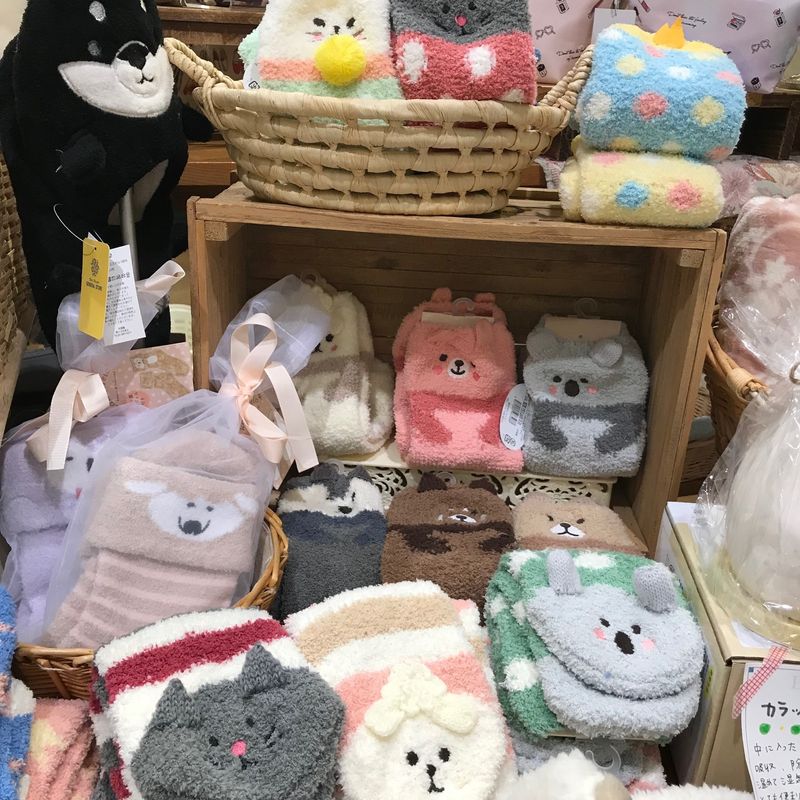 This one didn't make the cut...
But it could be great if you know someone who has everything (and has a sense of humor too, I'd hope!)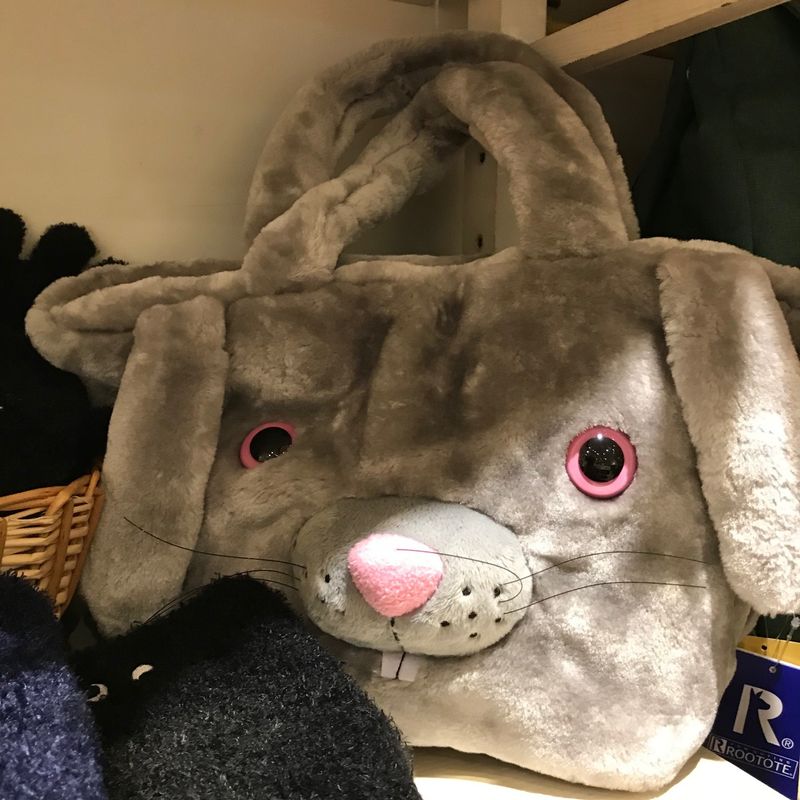 A gift for someone who has everything, perhaps?!
You can find so many great gift ideas at different train stations - and best of all, they make for a convenient spot to shop when you're waiting for your train or headed back from a fun vacation within Japan. Best of all, they've got options to cater to just about anyone's budget and tastes - so next time you're passing through a station, check out their shops for some unique souvenirs!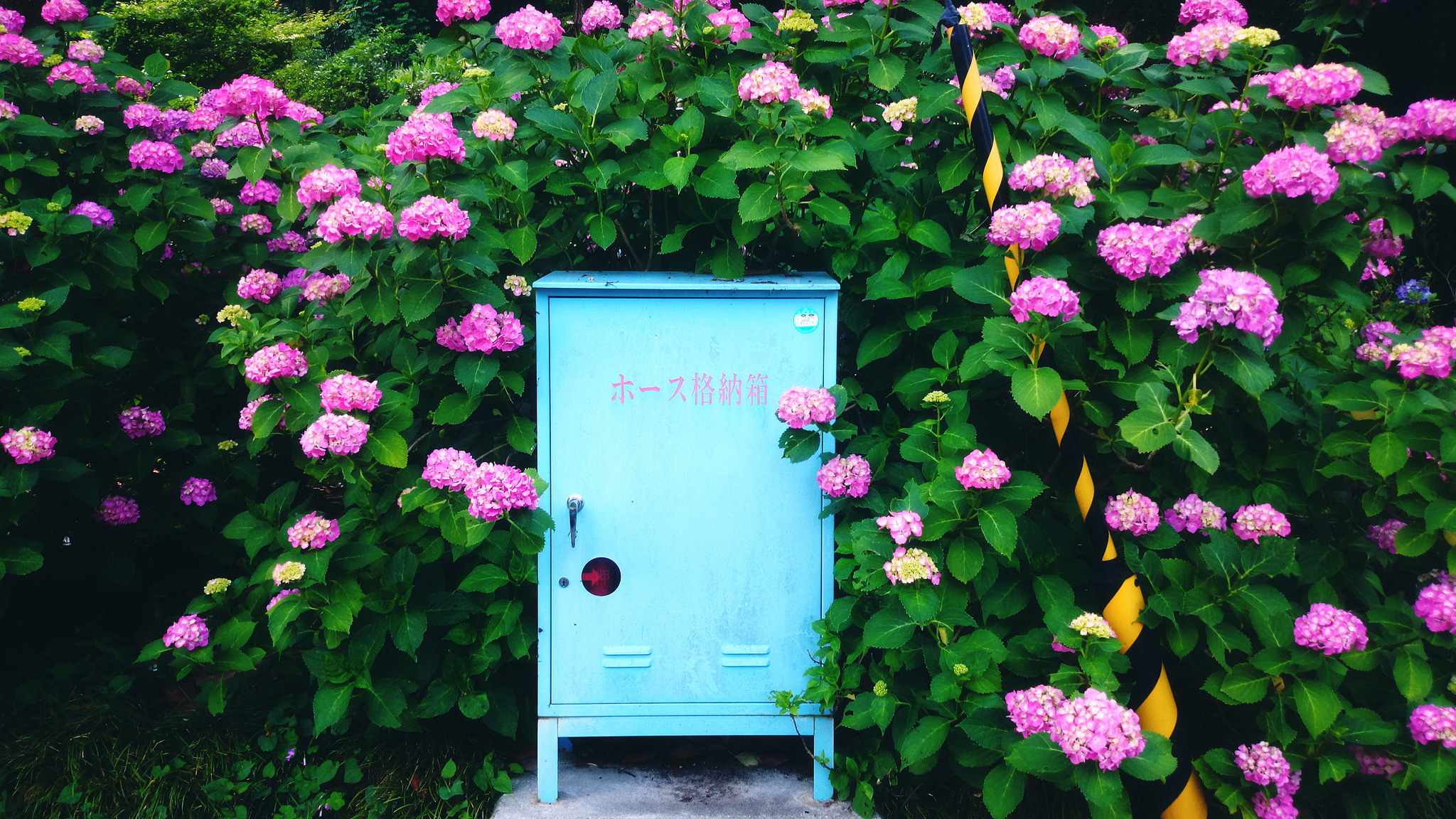 After spending the last several years in the beating heart of Tokyo, I will be spending the next three in the countryside of Japan. I adore this country and all it has to offer - and I'm always learning more and more about life here as I go along!
---