Jun 21, 2017
Japan is a bit of a shoppers paradise. From high end shopping in Ginza and Omotesando, to the fun of treasure hunting at shrine sales and everything in between, there's something to be found for everyone. When it comes to the most iconic shopping areas in Japan though, one immediately springs to mind for me - and it was one of the first shopping areas I just HAD to check out when we moved to Japan a few years ago. It's still a favorite to this day for the sheer fun, excitement and energy that this street offers. Where am I referring to? None other than Takeshita Dori, in Harajuku.
Getting there is easy - if you head to Harajuku Station (which is a very charming building and worth a picture in itself!) you basically just have to cross the street!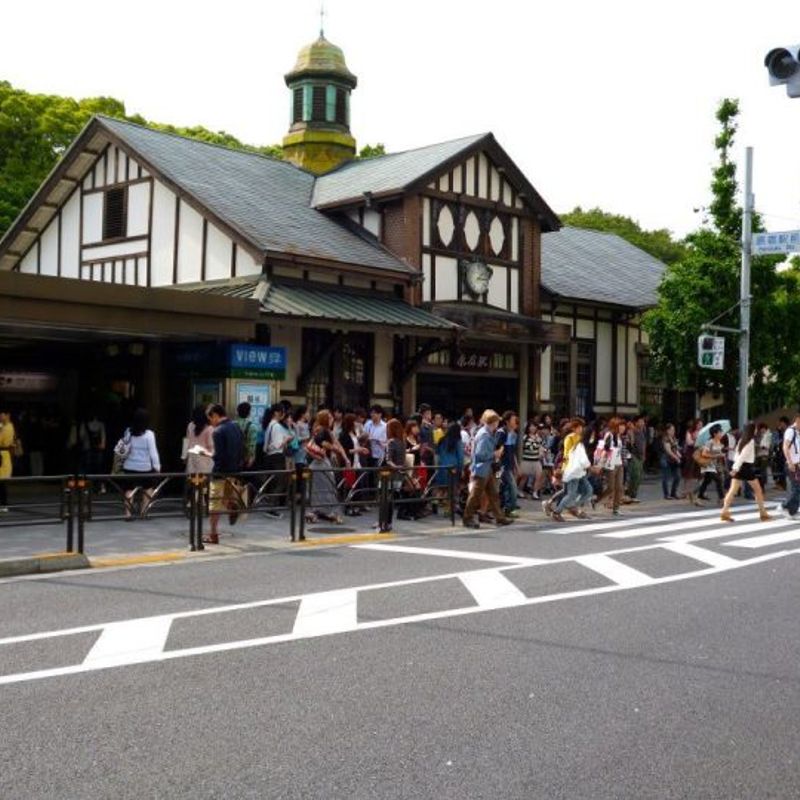 You'll know that you're in the right place when you see the big archway that has Takeshita Dori written on it!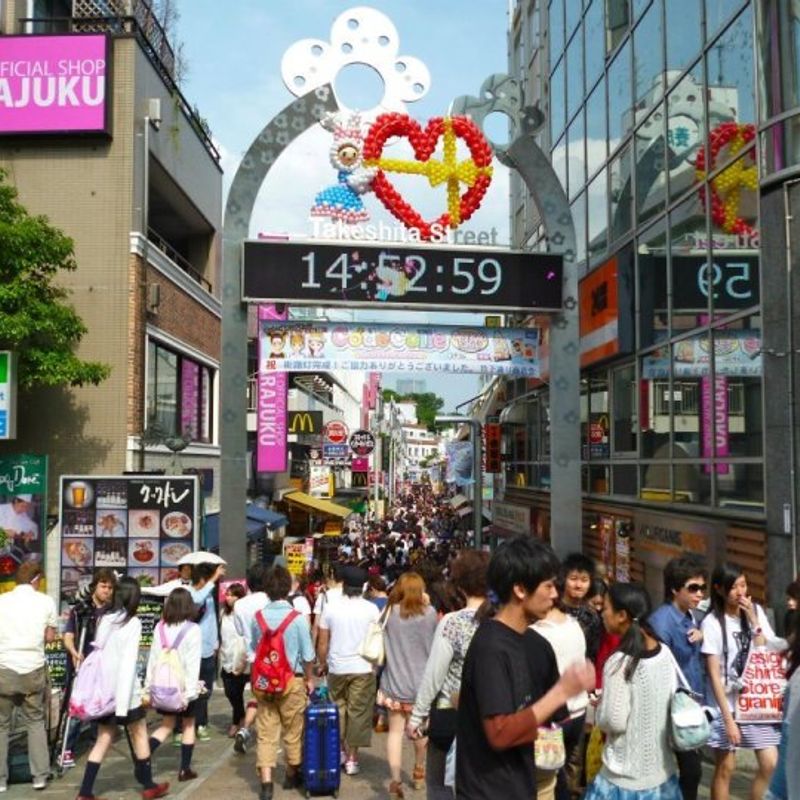 Why do I love Takeshita Dori so much? There are a number of reasons!
The Crowds
This might sound ridiculous, since normally I'm not someone that enjoys squishy spaces, or having people right up in my face. But there's something so electric about Takeshita Dori that you really just end up going with it (and dare I say - actually loving it a bit - it's sensory overload in the best sense of the phrase!)
You can see in my picture above that one of the days I went there was basically wall to wall people - I have been on plenty of occasions when it's nowhere near that level of crazy. If you do prefer a bit less of a hectic vibe, I'd recommend going on a weekday. Weekends tend to be the times when you'll see the crowds at their peak. If you do want that more intense experience though, I say go for it - go gung-ho, and hit it up on a weekend!
The food
Namely, the crepes. I feel like it wouldn't be a trip to Harajuku and Takeshita Dori without getting a crepe. The old saying "when in Rome" really turns into "when in Harajuku"...and it would be almost sacrilegious not to get one. There are all manners of flavors to suit just about anyone's tastebuds, from offerings with Nutella, ice cream, strawberries and even cheesecake pieces wrapped up in a crepe - to more savory offerings like tuna. You can bet that I'm all about the sweet options rather than the savory fillings (but really, who can pass up Nutella?)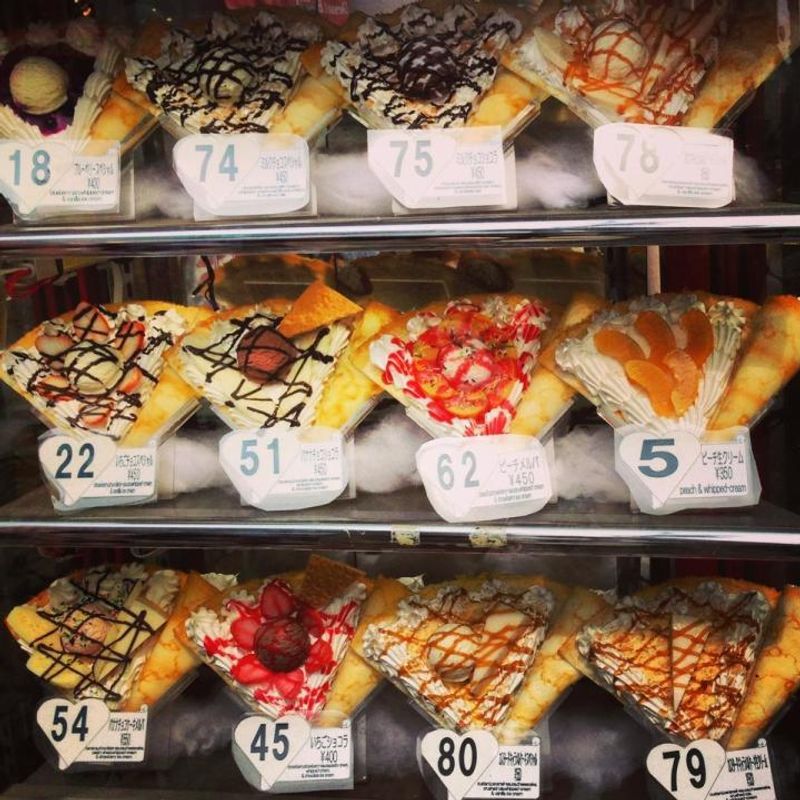 The Fashion
Now, I don't really say that any of these "hammer pants" are my style - but boy, is it a bunch of fun checking out some of the fashions when you visit Takeshita Dori. And honestly - I'm not just talking about the fashions being sold on the racks at stores, but also the fashions of the people heading down Takeshita Dori! If you like people watching and appreciating all the cool fashions that come with being in Harajuku, you'll love this side of the street too.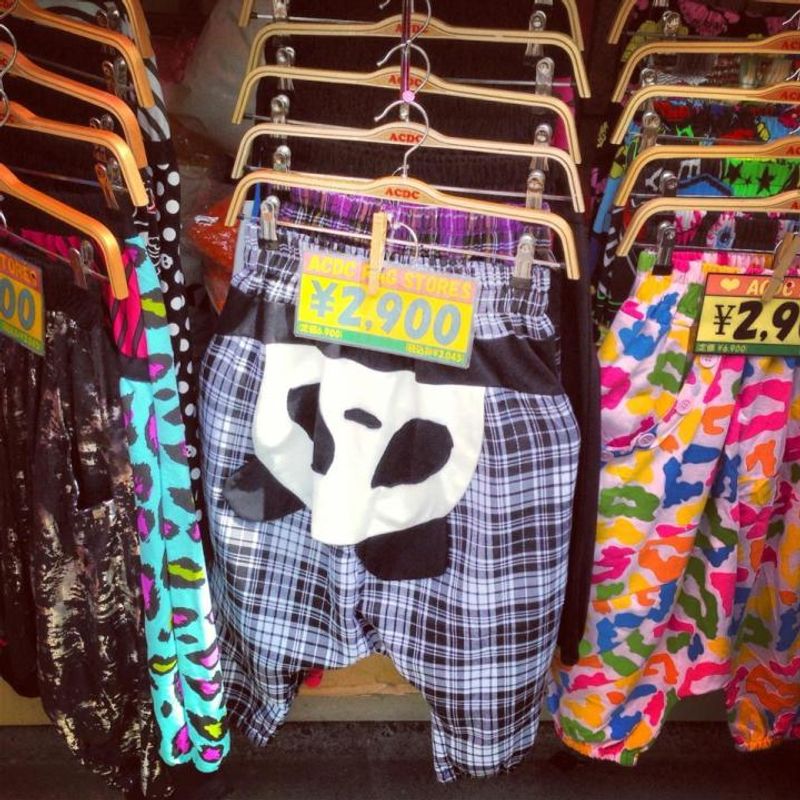 Takeshita Dori to me is the MUST see shopping street in Tokyo - it's not only a fun place to spend some yen but also a bit of a cultural icon!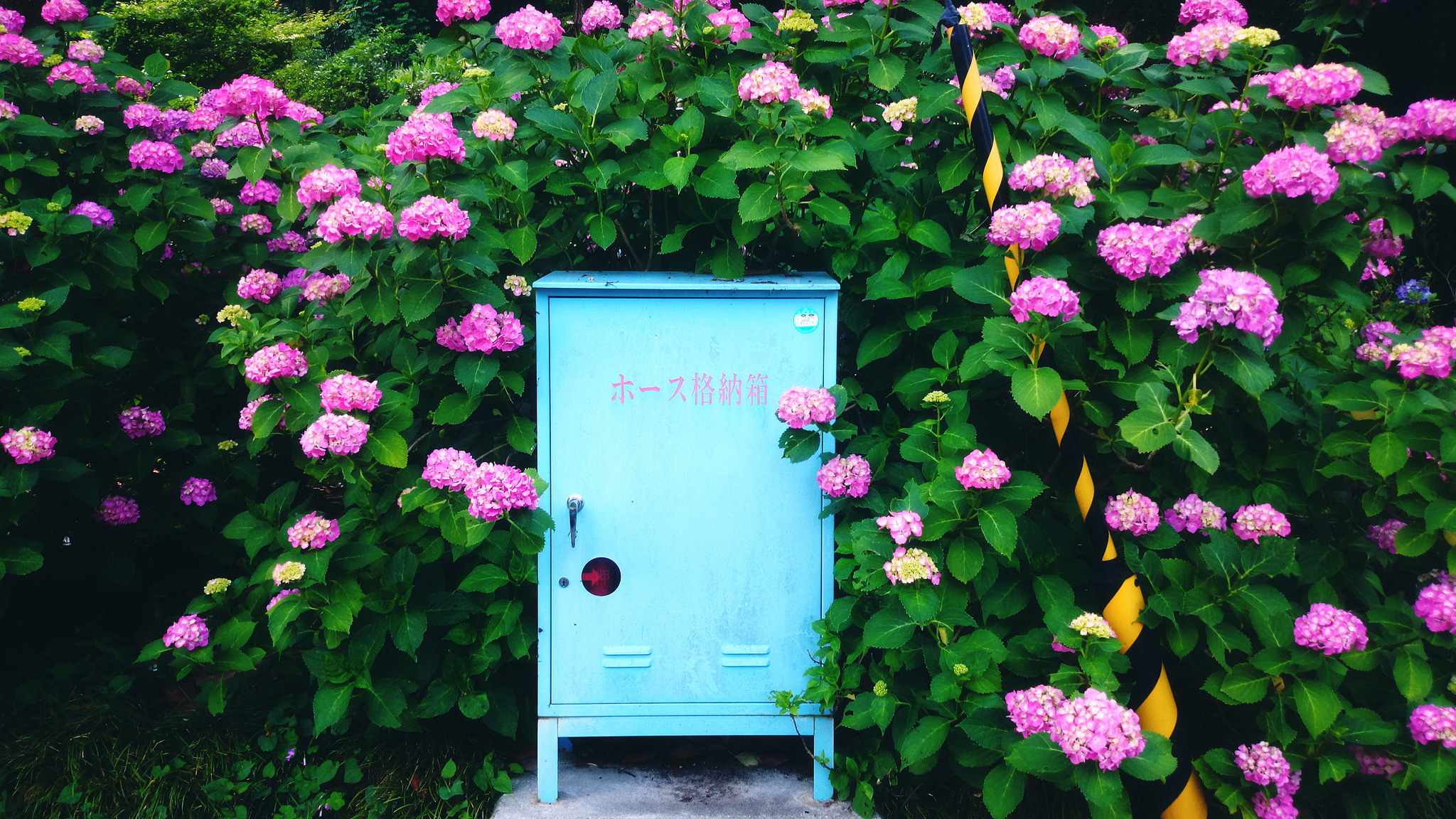 After spending the last several years in the beating heart of Tokyo, I will be spending the next three in the countryside of Japan. I adore this country and all it has to offer - and I'm always learning more and more about life here as I go along!
---
1 Comment
I've been here. There are lot of things to do. From food to many other items to shop. The crepe we ate are perfect. There are lot of choices you can choose from. Happy eating and enjoy shopping!