Jan 17, 2017
As I mentioned in my Christmas theme post before, we went to Osaka as a short trip for Christmas. On our second day there we visited the Universal Studios Japan (USJ). For sure many other people had the same plan, so the theme park was pretty crowded this day. But how is it like to be at USJ at Christmas time?
Our first way brought us to the Harry Potter area. To enter, you need to get a timed entry ticket first for which we had to line up. Luckily, we could already enter the area around half an hour later. The magical village Hogsmeade was decorated with Christmas ornaments and it looked very beautiful with the fake snow on the roof tops. However, this was the only "Christmas special" at Harry Potter area we could see. We lined up for an hour to ride the Hogwarts rollercoaster, bought a souvenir, took some photos and went back to the main area.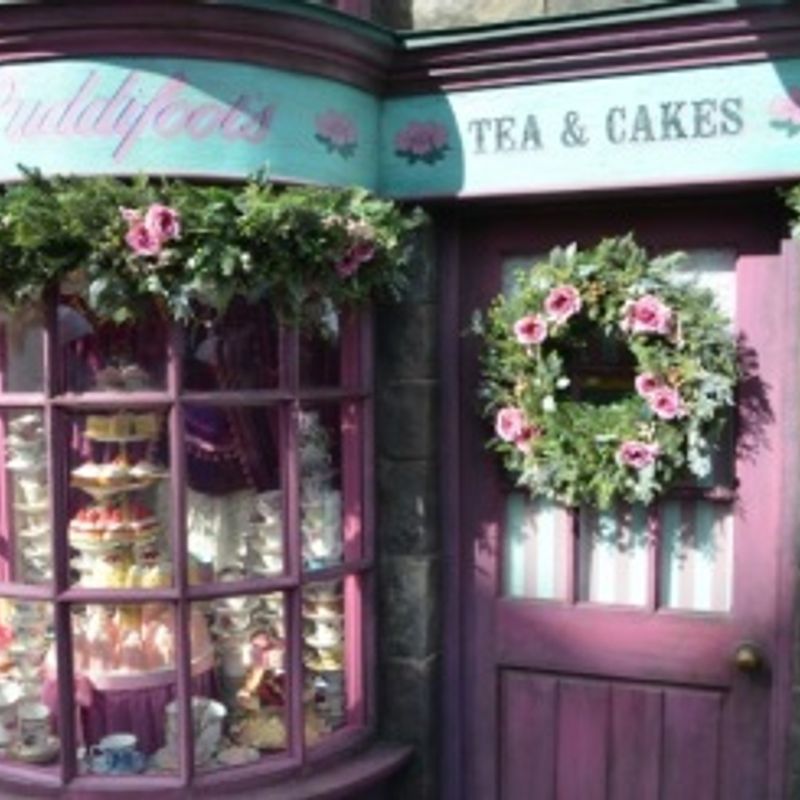 Around the park Christmas music was played around you all the time what really brought you into Christmas mood. The buildings had Christmas ornaments on their walls, too, and for sure, a huge colorful Christmas tree was set up in the park. Some unique Christmas dishes were offered at the different restaurants (however, we went to the Minions restaurant).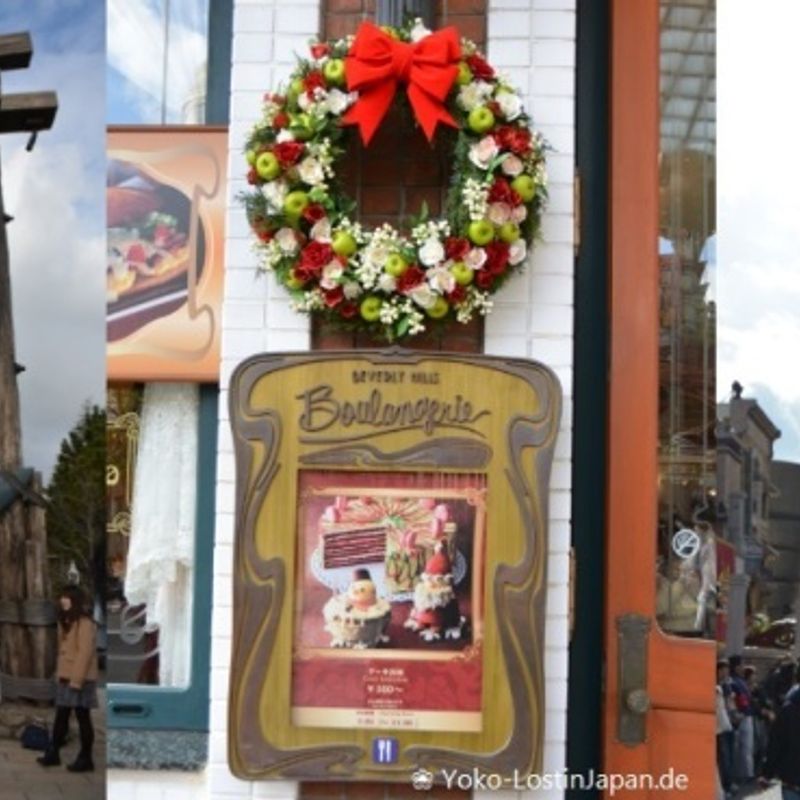 Four special Christmas shows were held all around the day. We first watched "Santa's Magical Surprise" which was held at the big stage close to the Christmas tree. The USJ characters like Elmo, Hello Kitty and Snoppy were preparing everything for Santa together with their friends. The show includes a lot of music and watchers were animated to dance. The around 25 minutes show was really fun.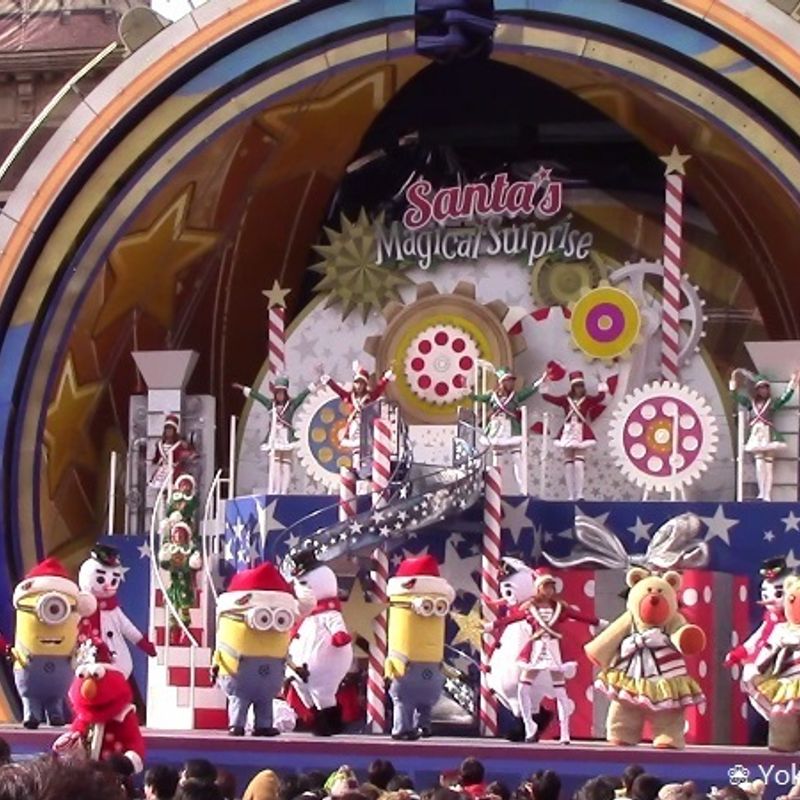 In the evening the shows "The Voice of an Angel" and "Joy of Lights" were held. Indeed, people were already waiting and reserving places for theses shows up to three hours before. That's pretty crazy. We have been to a restaurant before the start of the first show, because it was cold and we were exhausted. When we came out to watch the show, the waiting crowd was so huge, we hardly could see anything. I have a good video camera, with this we could at least guess what is happening at the stage. At the end, the Christmas tree was lightening up with a firework – this was very touching moment. But we decided there is no meaning in watching the next show from such a distance.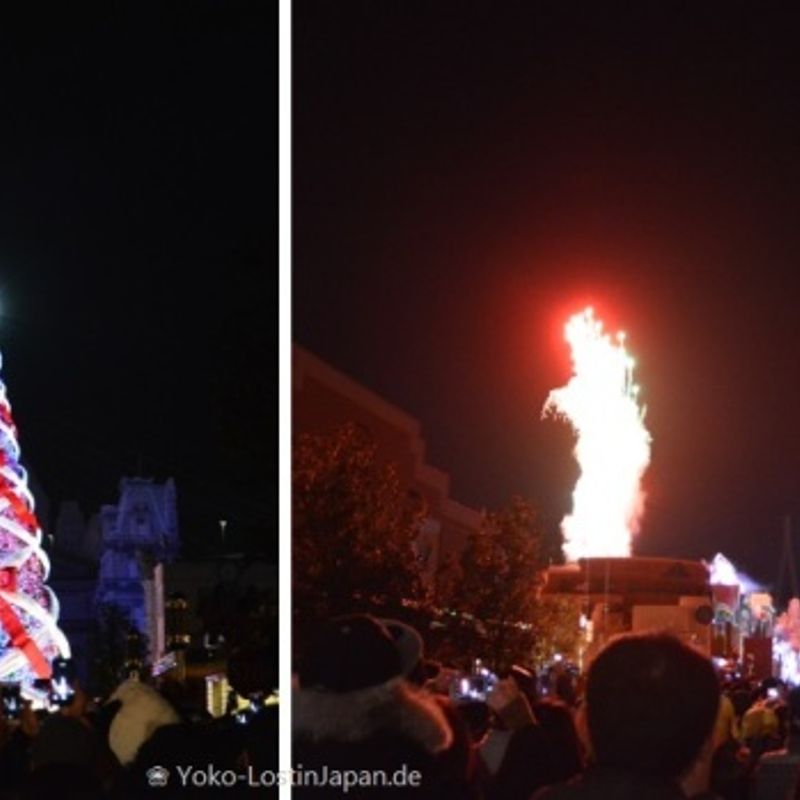 It was a great and memoriable day we spent at USJ on Christmas Eve, however, if you have a chance you should go there on another day. We just rode one rollercoaster (at Harry Potter area), because most others had waiting times of over two hours. But we could enjoy the some shows and Minions stuff. The Christmas event is held for several weeks before Christmas and even some time after. So it's enough time to visit it on non-holiday-days.
____________________________________________________________________________
If you want to see more of out day at USJ - I uploaded a video on my Youtube channel. English subtitle is available.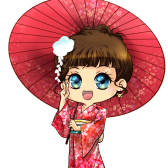 Young German woman who made several trips to Japan, did one year Working Holiday and started living in Japan again since Oct' 2016. Love music, cats, traveling and food.

Also take a look to my blog and my daily updated FB page → https://www.facebook.com/yokolostinjapan/
---
4 Comments
Just wanna informed you about a minor mistake which you made in the second paragraph. "Hoghwarts" should be corrected into "Hogwarts". Anyway, your post is very useful indeed since I planned to go there next Christmas but it seems I have to reconsider. Thanks for your post.

@Berry Oh no!! *goes and corrects it* Yeah, especially the Christmas days (24th/25th) are pretty crowded. It depends on whether you want to ride rollercoasters and stuff like this. If you want this, I just can recommand to buy the additional Express Pass. But who knows how it will be in around 11 months.

Hey, cool! I was looking forward to your thoughts on this. Glad to hear you had a good time, although one roller coaster in a day might not be enough for me. Maybe I'll go outside of this kind of period. Gonna see if I can Google the Minions restaurant menu and see what the dishes might be like. It certainly sounds like it could be a good laugh.

@SalarymanJim Yes, one rollercoaster ride is not much. But my husband doesn't like it anyway, and we were also busy with watching shows. Next time we gonna use the Express Pass again, then I can ride more rollercoasters :D If you want to see the minions food, you also can watch my video. The food section is around minute 8:00. https://www.youtube.com/watch?v=iiSOhj7gaTs