Dec 9, 2016
Every year you come up with the same problem: what shall we do for Christmas? For me, coming from Germany, it was never a big deal because in Germany you normally have 3 days off for Christmas and mostly spend all the time with your family.
But in Japan, Christmas is not a family festival – this will be one week later at New Year. In Japan Christmas is more a special day for couples and for little children. You don't even have the Christmas days off. 24th and 25th December are normal working days, so if you are unlucky you gonna spend the day at work. At least the day before Christmas is a public holiday, even if it's not for Christmas – it's the Emperor's birthday. But who cares if you can have a day off?
My little Christmas in Japan so far
Actually, it's only the second time for me to spend Christmas in Japan this year. I often made trips to Japan for New Year's Holidays and arrived here a few days after Christmas. But I've been here for Christmas in 2013 while my Working Holiday, already three years ago. Let's have a little flash back!
In 2013 Christmas Eve was on a Tuesday, my boyfriend and I had to work. We ended up with nothing special, just having the traditional food of the Japanese Christmas Eve: fried chicken and a Christmas cake. Japanese people often get the fried chicken from KFC, you also can make preorders for it several weeks before Christmas. We just got normal fried chicken from the supermarket nearby. The cake was a tiny delicious strawberry shortcake which I enjoyed very much. So no special activities – we had to work again the next day anyway.
Back to the topic: What will we do for Christmas this year?
My (now) husband and I had a talk about Christmas around two weeks ago. Thanks to the calendar we gonna have three days off this Christmas, so we both decided we should do something special and not just sit around at home. But what? We had a few ideas which we could choose from:
1) Romantic Christmas dinner
2) Go out to see illuminations or Christmas markets
3) Make a trip somewhere
4) Go to Disneyland or another amusement park
Let's take a closer look to all the choices. What would be your favorite?
1) Romantic Christmas dinner
Going out together with my husband for a little more expensive dinner was a pretty nice idea. We didn't really visit a fancy restaurant so far – only kind of this at a French-styled hotel in Nikko over one year ago which had around 5 courses for dinner. However, I'm a little bit difficult with food and on Christmas Eve, for sure, all restaurants are even more expensive just because it's Christmas. Maybe we should do this some other time a year, maybe for wedding anniversary.
2) Go out to see illuminations or Christmas markets
Winter time is illumination time in Japan. Everywhere you can find tons of lights and it's simply beautiful. Having a walk around with your loved one is really romantic – maybe also good for a date on Christmas. But luckily the most light ups will stay until February, so let us keep this up for another time.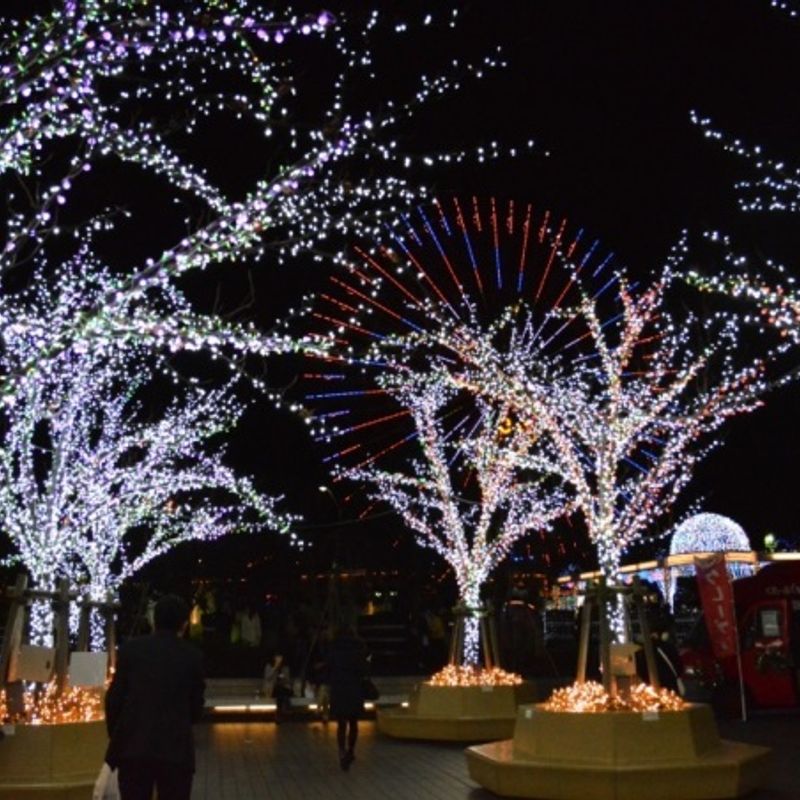 Another option is visiting one of the Christmas markets which are held at some places around Japan. For me as German Christmas market really belongs to Christmas: having hot wine, some delicious food, decorated sheds around you and even some snow. Ok, at least the first three you can get easily around Tokyo. I really like the Christmas market at Akarenga, Yokohama. Even so I have to handle with the high prices at Christmas markets in Japan when I know the prices of everything is in my home country – and I already think it's expensive in Germany! However, we gonna go there before Christmas and not on Christmas Eve itself.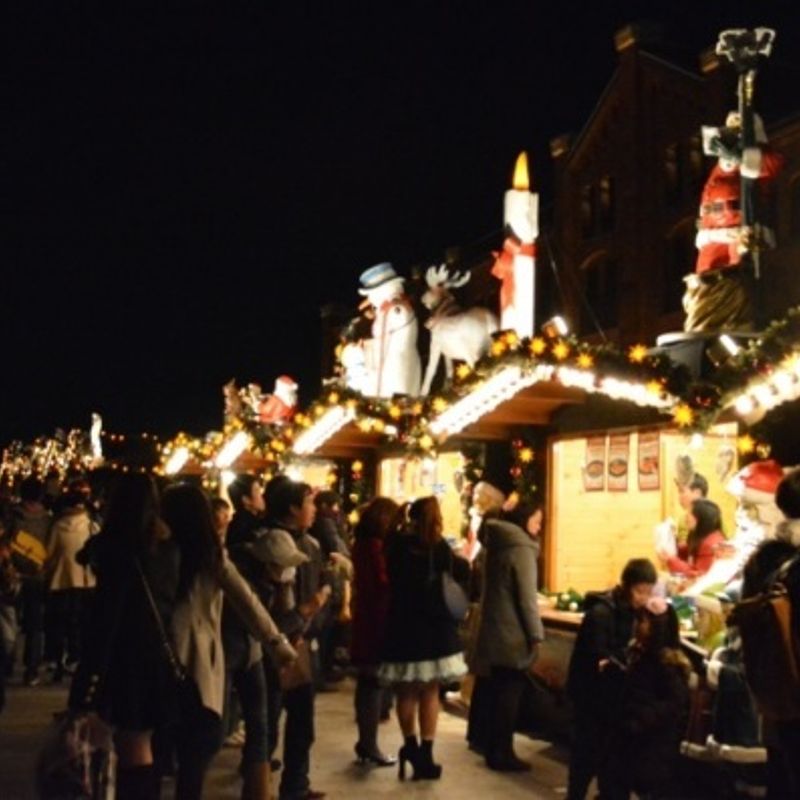 3) Make a trip somewhere

I really love onsen and my husband found out about a cat ryokan at the onsen prefecture Oita. We thought about making a short trip where, but when taking a look to some flight websites, we were shocked about the high prices around Christmas and New Year. Also the ryokan was booked out for our preferred date. If you want to make a trip somewhere you should probably prepare some months before. So, no trip with an airplane somewhere for us.

4) Go to Disneyland or another amusement park
My husband knows how much I like amusement parks. And we haven't been to Disney Resort for two years. So how about celebrating Christmas with Mickey and Minnie? However, there are a lot more amusement parks around Tokyo and all over Japan. It's also great to visit Yomiuri Land or Sagamiko Resort with their own illumination paradises, which are really romantic. However, with this we are back to point 2.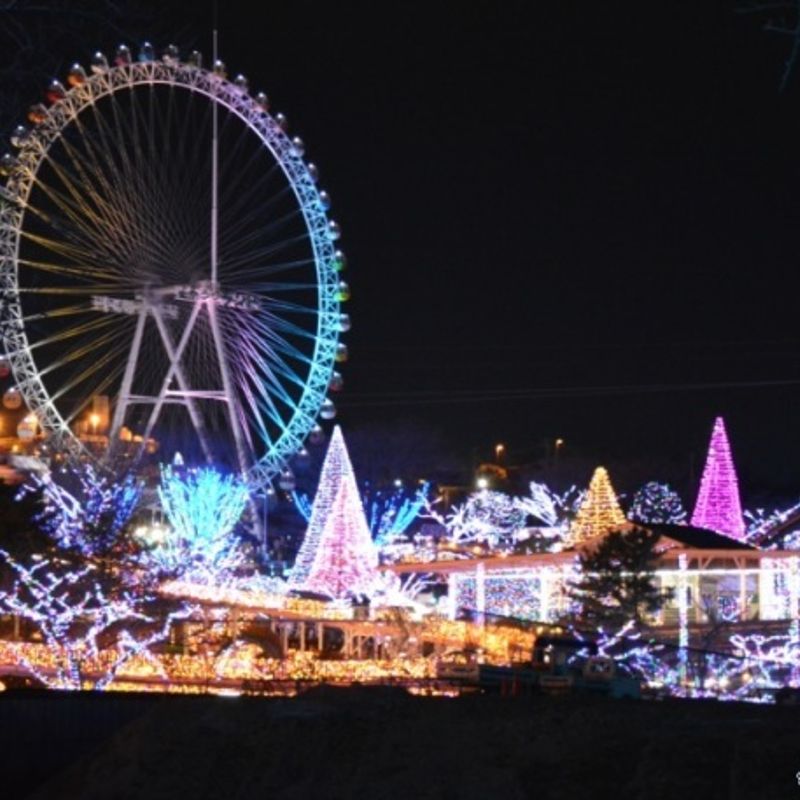 For this year, we ended up with a mix of all the points. We gonna make a 2-days-trip to Osaka from 23th to 24th December. On the first day we want to go to Rilakkuma Café in Osaka and watch some illumination around the city. The other day we will visit the Universal Studios Japan and go back to Yokohama in the night, to have Christmas Cake at home on 25th. I'm looking forward to these three days.
Hope you all gonna spend a lovely Christmas time! ☆彡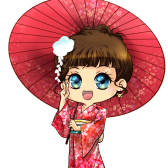 German woman who made several trips to Japan, did one year Working Holiday and started living in Japan again since Oct' 2016 with Japanese husband. Loves music, cats, traveling and food.

Also take a look to my German blog and my Youtube Channel (new video every Friday) → https://www.youtube.com/c/YokoLostInJapan
---
4 Comments
I liked your post. I am going out to see illuminations in Christmas.

A cat ryokan?!! I'm curious about that. Sounds like you've got a good plan. I really like the illuminations over here. I'm based in Tokyo and I would say my favorite are the one's near Marunouchi. I also want to go and see the new 'blue' ones in Shibuya. That said, I do think the illumination experience it better with a partner. USJ is on my 'to do' list. I'd be interested to know what you think of it.

@SalarymanJim Haha, you can find more about the Ryokan here. However, there are a few around Kyushu. Hope I can go someday... http://travel.rakuten.co.jp/HOTEL/40679/40679.html Unfortunately I couldn't find much time to see illumination in Tokyo this year... I saw some pics of blue Shibuya and it looks pretty interesting! I already have been to USJ twice. It's pretty cool if you like roller coaster and US movies. I really love the Harry Potter area ♥ Even it's mostly packed with people... I'm excited to see Christmas decoration there.

@YokoLostinJapan I've heard the Harry Potter area is good. A friend of mine raves about the one in Florida so I'm wondering if it can be as good as that. The Shibuya illuminations look very blue indeed.