Dec 7, 2018
Have you ever been to Okayama Prefecture? It is located in western Japan, between Hiroshima Prefecture and Hyogo Prefecture. Unfortunately, most foreign tourists miss out on stopping by the are when they are following the Golden Route, instead heading directly from the Osaka area for Hiroshima.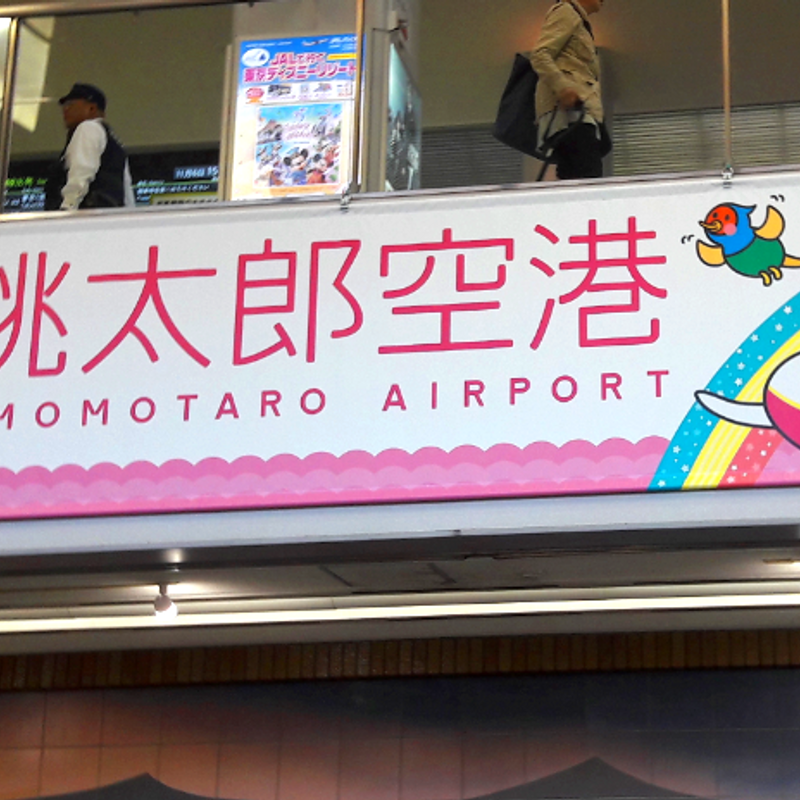 I just had the chance to explore Okayama Prefecture a bit deeper and found many great spots.
Even though you can go to Okayama by Shinkansen, my trip started at Haneda Airport in Tokyo. For me it is rather rare to use an airplane for travel within the main island of Japan. I have only flown to Hokkaido and Okinawa so far, because going there by train is either pretty annoying (Hokkaido) or impossible (Okinawa). But by now I also learned that traveling domestic by airplane can save time and can be cheaper than a Shinkansen ticket.
Yes, so we went from Haneda Airport to Okayama by airplane and landed at the Okayama Momotaro Airport (岡山桃太郎空港).
The flight is quite short and deducting the time on the runway, we were in the air for less than one hour. Unfortunately, I often have some trouble with my ears when flying, but luckily we got some fruity candy from JAL which we could eat during takeoff and landing.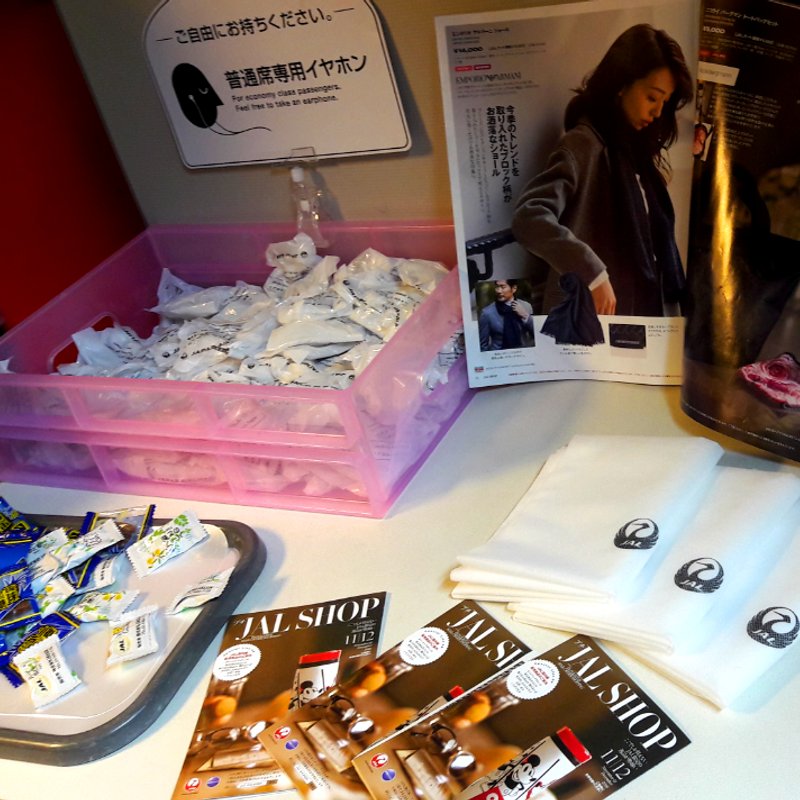 If you are lucky and have a seat on the right side of the plane you even can have a nice view down on Mt. Fuji and take some stunning photos. No luck for me this time though, because I had a seat in the middle on our flight to Okayama and it was already dark and raining in Tokyo on our flight back. ..
We quickly arrived at Okayama airport and everything else was fast, too. Our suitcases were already waiting for us when we came back from the bathroom and because it was a domestic flight there are no further security checks and you can leave the airport right away. On the conveyor belt even a small Momotaro was waiting for us between all the suit cases and welcomed us to Okayama!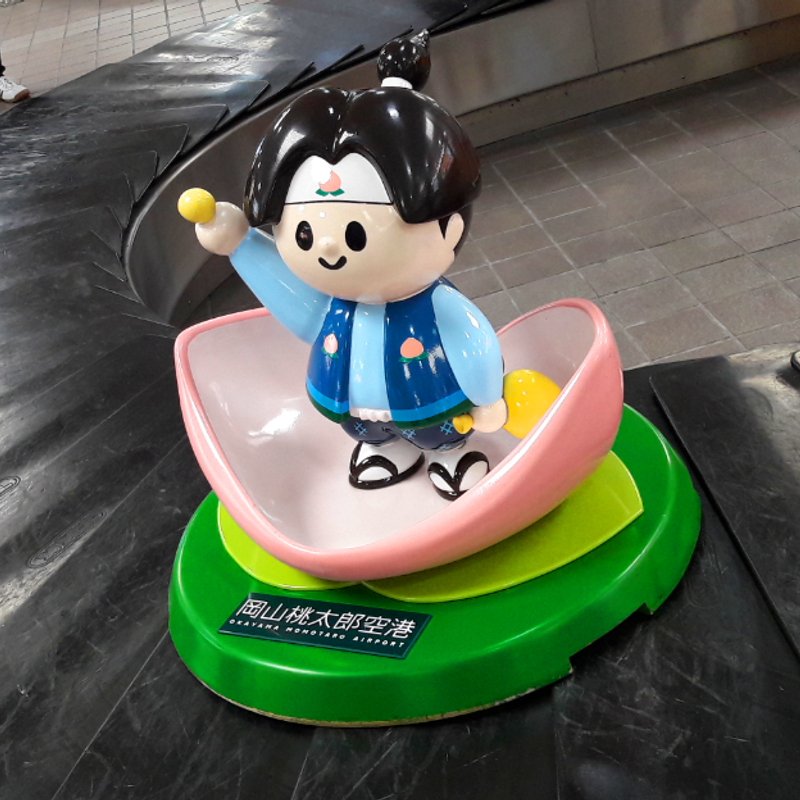 Okayama Momotaro Airport is located about 18 km northwest of Okayama City. Going to Okayama Station takes about 30 minutes by bus from there.
The airport was opened in March 1988 to replace the former Okayama Airport. Nowadays, it operates a few domestic and international flights. For destinations within Japan you can fly to Tokyo-Haneda, Naha (Okinawa) and Sapporo (Hokkaido). International flights go to Shanghai, Hong Kong, Seoul and Taipei.
The main route going to Tokyo is served by JAL. This is also the route we took and it is really a nice way of traveling the distance from Japan's capital down to Okayama. We left Haneda on a morning flight at 10:20 a.m., arriving at Okayama at 11:40 a.m., and on our way back we left 16:45 p.m., arriving at Haneda around 17:55 p.m. – a good time for traveling home.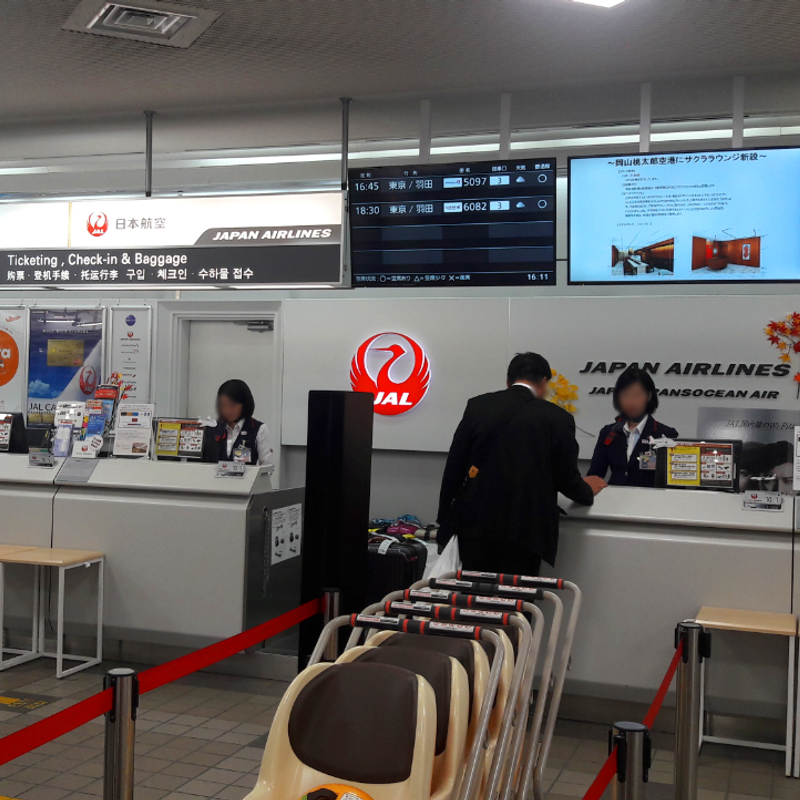 The airport itself is not so big which makes it easy to go everywhere and also waiting times were not too long. On the first floor you can find the Check-in Counters and Arrival Lobby and a small souvenir shop. The Departure Lobby is located on the second floor along with some small restaurants and more souvenir shops.
I took the chance to by some last-minute omiyage for my husband and colleagues. The most famous omiyage from Okayama is Kibidango (きびだんご), a sweet made out of small mochi balls. It is very delicious. You can find different varieties there.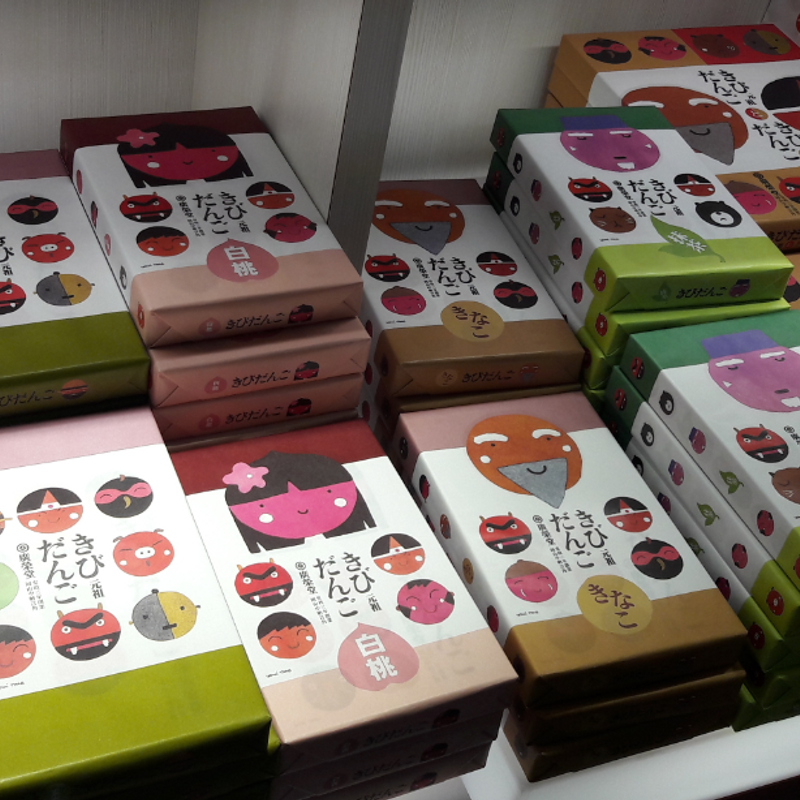 The airport has an English website which has all the important information like flight schedules and maps. You even get some ideas about sightseeing in the area.
What do you think about traveling domestic by airplane?
Do you like it or do you prefer trains, cars or buses?
This post is supported by Japan Airlines (JAL), one of City-Cost's Supporters helping City-Cost bloggers to enjoy life in Japan and engage in new experiences.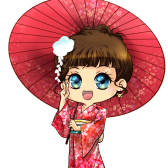 German woman who made several trips to Japan, did one year Working Holiday and started living in Japan again since Oct' 2016 with Japanese husband. Loves music, cats, traveling and food.

Also take a look to my German blog and my Youtube Channel (new video every Friday) → https://www.youtube.com/c/YokoLostInJapan
---