Jun 2, 2018
Summer in Japan is starting soon. Or already has when I check my weather map where Tokyo is hitting 30 degrees already from time to time. For these temperatures you surely need something to cool your body down and what would be better than having an ice for it?
In this article I recommend you some of my favorite ice versions in Japan.
1) Kakigori
The best thing about Japanese summer for me definately is kakigori (かき氷). Actually it is only shaved ice with different kinds of sirup, but depending on the place where you buy it, it can even have some specials like milk topping or fruits. Ever thought about a matcha sirup kakigori with kinako topping? Yummy! But you also can stay simple and take one of the most popular flavors such as strawberry, melon, lemon, cola or blue hawaii.
You usually find Kakigori at Japanese summer festivals, but also some restaurants and cafes serve it durring summer time. Because I am a Kakigori lover, I ended up buying my own machine for at home.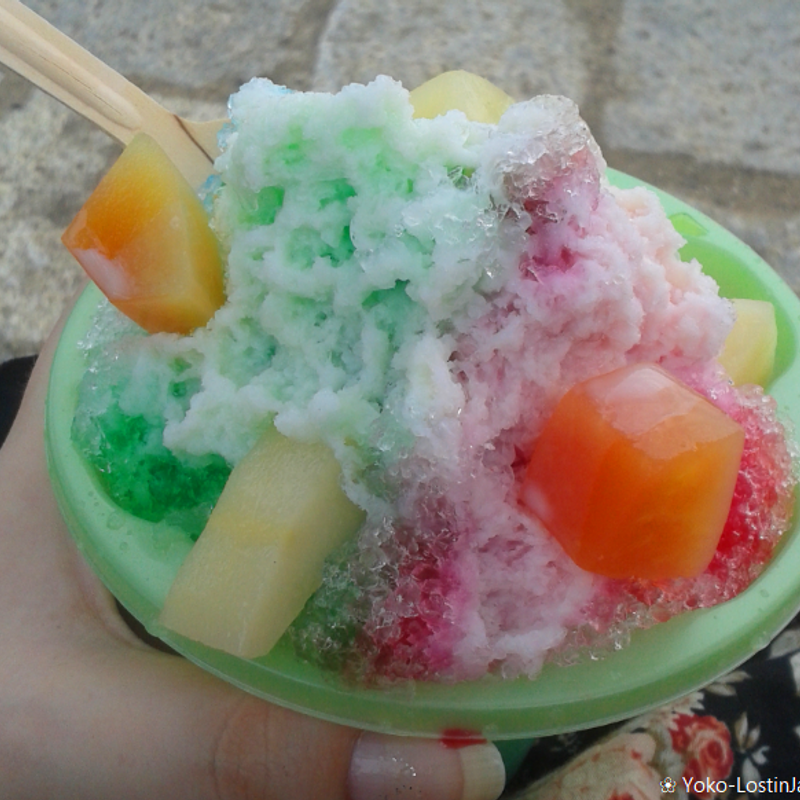 2) Soft Cream Paradies
Japan is a paradies for soft cream lovers. Next to the usual tastes of vanilla, strawberry and chocolate, in Japan you can find a big variety of soft creams mainly depending on the area and the season. When traveling through Japan I could already try out many different tastes such as grape, mango, sweet potato and a lot more. And what is better on a hot summer day than a short break with a refreshing yummy soft cream.
One of my personal highlights was a soft cream shop in Iwakuni, Yamaguchi prefecture, where they served 100 different soft creams. But also when you stay in Tokyo, Daily Chico inside Nakano Broadway is also a good place for trying an 8-layered soft cream cone.


3) Special Ice Cream
For sure, when summer season is coming, many shops are serving special ice cream creations. Last year one of the social media highlights was the What-a-Melon from Dominique Ansel Bakery Japan where they put watermelon flavoured ice cream inside a slice of watermelon. It looked really photogenic and something like this will probably come up this year, too, in the summer months.
Another special ice cream dish you can find at a shop called World's Second Best Freshly Baked Melon-pan Ice Cream (世界で2番めにおいしい焼きたてメロンパンアイス). As the name says, they serve ice cream inside a warm melon pan - and that is really yummy! They have a few shops around Japan (e.g. in Shibuya and Yokohama), so try it out this summer!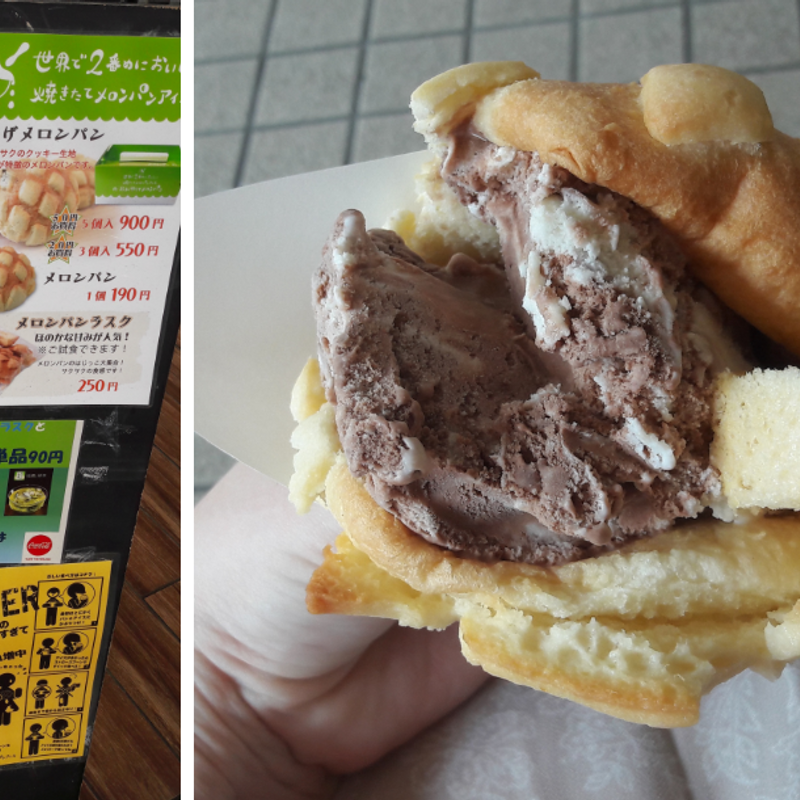 4) McDonalds Japan
For sure, McDonalds is not unique to Japan and you can find it all over the world, but sometimes they have their Japan-only specials, too.
And tell me the truth: if it comes to ice cream, McDonalds was always a nice choice when I was still living in Germany. The McFlurry ice creams are pretty yummy. In Japan you only can find it with Oreo Cookie flavors, though.
Furthermore, soft cream lately is also served in crunchy waffle cones! For 150 yen you can get a simple vanilla soft cream. Paying 50 yen more it is topped with chocolate sauce and almonds or with strawberries. Yummy!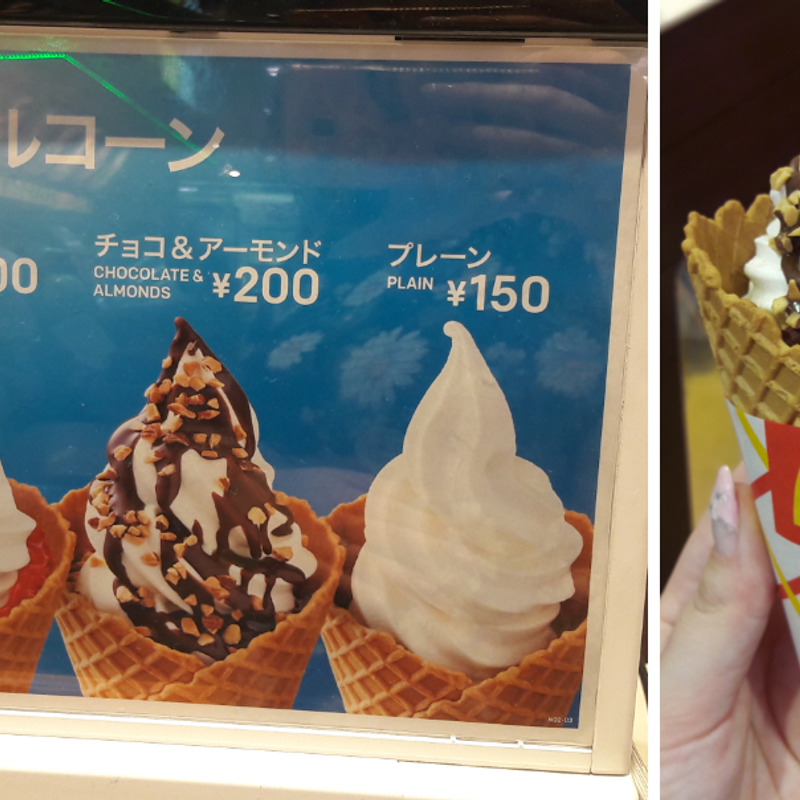 Are you ready for your summer in Japan now?
Let's enjoy it with a cool ice. Or two. Or three (^__~)v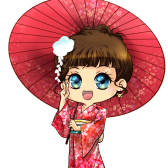 German woman who made several trips to Japan, did one year Working Holiday and started living in Japan again since Oct' 2016 with Japanese husband. Loves music, cats, traveling and food.

Also take a look to my German blog and my Youtube Channel (new video every Friday) → https://www.youtube.com/c/YokoLostInJapan
---