Oct 12, 2015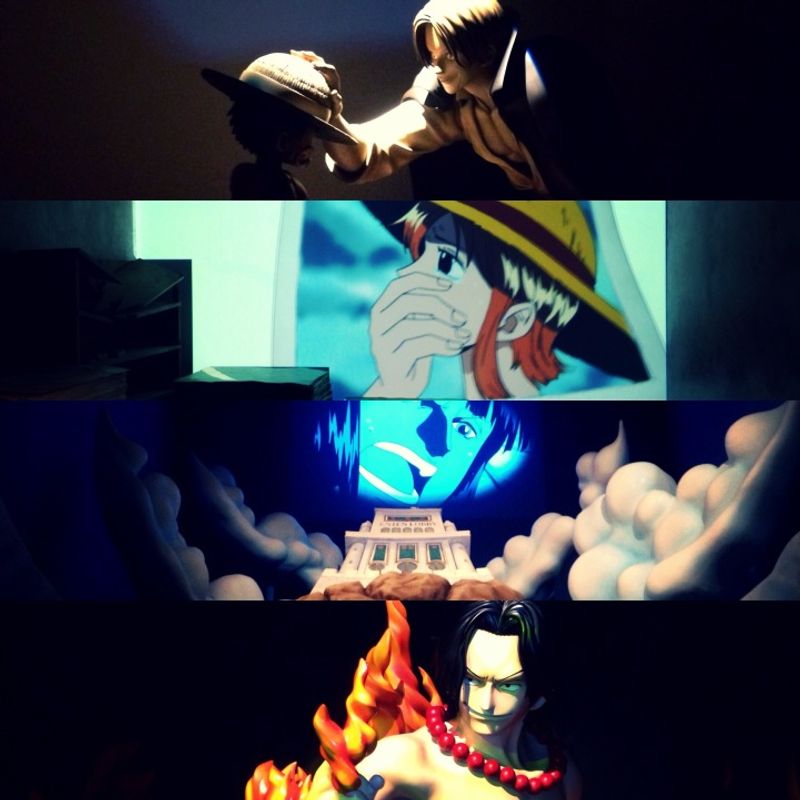 If you are a fan of the #1 manga and anime series or even have a slight understanding of what it is, then this is a great place to visit. With themed attractions/activities based around each of the 7 main characters, this will bring you hours of fun. Located on 3F of Tokyo Tower, it opens at 10am and you can purchase tickets from the machines at the entrance. As you enter, make your way through an array of interactive comic panels before entering a room in which reside life-size models of Luffy and the crew (perfect for photo opportunities). Take the escalator to the next floor and the fun begins (your ticket admits you access to all of the activities/games an unlimited amount of times).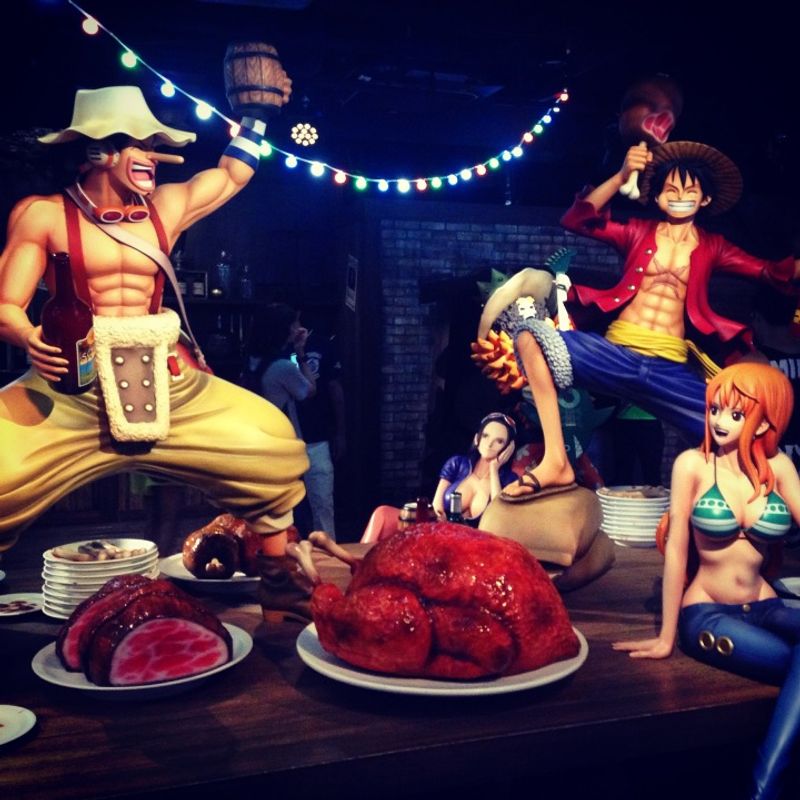 There is Ussop's Road to Sogeking, a game in which you compete against 4 other competitors to strike down models of marines with a catapult. Successfully knock all 7 down and you have the chance to shoot down a flag which appears from behind a hidden screen, hit all the marines and the flag within 60 seconds and you'll win yourself a special Sogeking mask.
Nami's Casino House: 3 casino style games in which you have to select the 'winner' by pressing the corresponding coloured button on a console in front of you (up to 12 players compete against each other at any one time). The first game is a race between 3 giant ducks and a camel; the second is a 'wheel of fortune'; and in the final game you must choose what will happen when Nami spins her magic stick: will it create lightning, rain, heat or cold. If you accumulate 300,000,000 in digital prize money then you win a special prize (a custom Nami credit card).
Nico Robin's Ponoglyph Finder: take up your very own den-den-mushi and go in search of strange glyphs hidden all around the exhibition. You have 30 minutes to find as many as you can- place the den-den-mushi on the glyph and it will tell you if the glyph is real or fake: find enough real ones to get your picture on the digital display with the highest bounty.
Brook's Haunted House: make your way through dark passageways in search of the sleeping zombie into who's mouth you are to place the blessed salt ball- be prepared for a fright or two!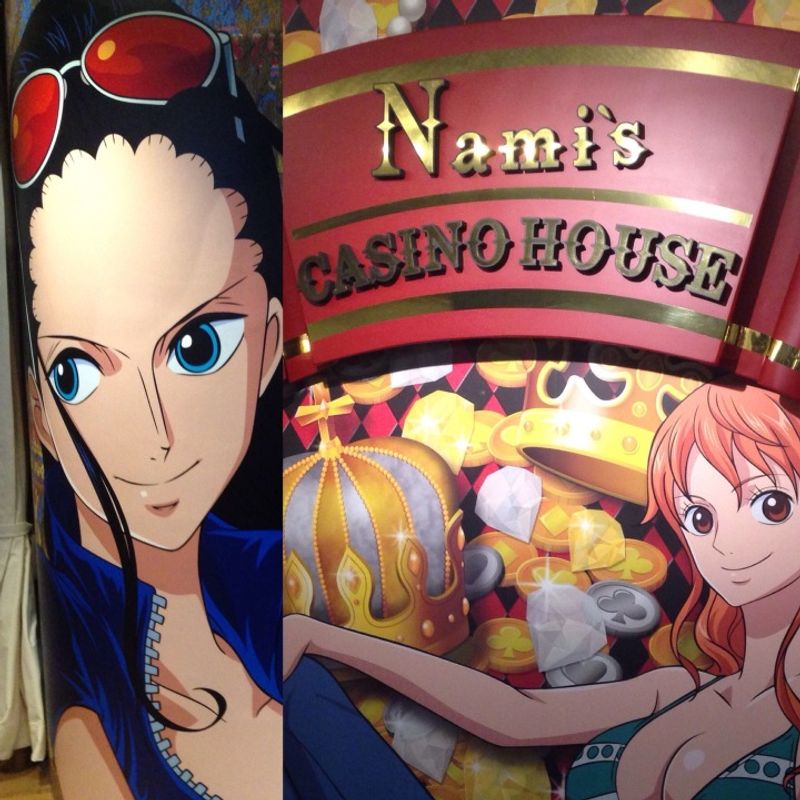 Zorro's Soul of Edge: enter your own private room and do battle with the marines. With a plastic sword and a projected screen in front of you, cut down incoming cannonballs- cut enough and you'll find yourself face-to-face with a boss marine- copy Zorro and perform the special technique to defeat him (make sure to strike a good pose, as this one is caught on camera!).
Chopper's Thousand-Sunny Tours: take a tour of the infamous Strawhat crew's ship and discover where your favourite characters go to eat, sleep and play. There's also a chance to peep in on a character in the shower... be careful though, as you may be in for a bit of a surprise!
Franky's Cafe: Franky has his own cafe in the attraction, serving a few snacks but only one drink- Cola (of course). Inside this cafe is a Franky-themed gachapon machine where you play the pinball-style game to win an exclusive prize.
Sanji's Restaurant: located on the ground floor of Tokyo Tower, Sanji has his own restaurant where you can enjoy an all-you-can-eat buffet for JPY2500 (£13.50).
Luffy's Story: walk through various passageways including a house of mirrors and a spinning, burning bridge as you recollect Luffy's journey so far, culminating with a 4D cinema room where you relive some of his most iconic fights from the anime (complete with wind, heat, water and smoke machines).
Live-action Show: watch your favourite characters for real! As you enter the 'cave' you are given a magic crystal, a host will appear on stage to set the scene and show you the special moves for activating the crystal (a bit of an arm wobble). The lights go out and the actors appear in very convincing costumes- they embark on an adventure in the cave, end up fighting shadow versions of themselves and of course need your help to save the day.
For adults, entry costs JPY2600 (£14) and it is definitely worth checking out.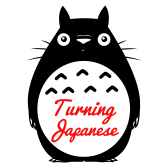 Married couple, recently moved to Fukuoka. Both working as English teachers and enjoying exploring the Kyushu area. Bloggers of www.turningjapaneseblog.com
Follow us on Twitter: @ourjapanblog
Instagram: turningjapaneseblog
---