Oct 6, 2015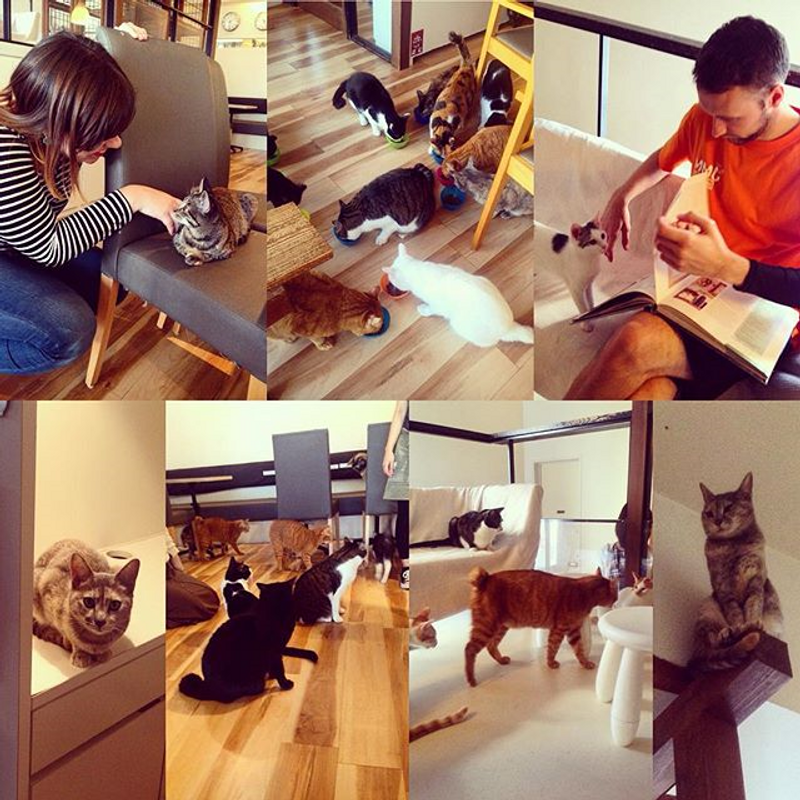 If you'd like multiple feline friends for an hour or more and you're in the Tenjin, Fukuoka area, there is a perfect place for you! Keurig: The Loft is the second branch of the very popular Neko Cafe Keurig also in Fukuoka city, situated in the Daimyo district.
You will find Keurig: The Loft on the fourth floor of a building in the South of Tenjin, overlooking lovely views of Kego shrine. It is home to an impressive host of cats, we counted 28 on our visit but there may well have been others in the rafters or hiding in their makeshift play area. It's quite tricky to keep count when there is just so many!
When you enter the cafe, you go into a small sealed porch where you change into some complimentary slippers and a member of staff lets you in. After spraying your hands with disinfectant, they give printed English instructions outlining the costs and the guidelines for interacting with the cats. There are also lockers provided so you can play to your hearts content without having to keep an eye on your valuables.
For an hours stay you pay 1,000 Yen which also includes a drink from their drinks menu- hot drinks, juice, soft drinks and even their own set of virgin cocktails! They come complete with a coaster balanced on top to make sure none of the mischievous kitties take a sip! Every extra ten minutes you stay after an hour is 150 Yen. However, there are also set prices for 1.5 hours (1,300 Yen) and 3 hours (2,100 Yen).
Everywhere you look there are cats, under tables, on chairs, up in the rafters peering down at you. Wooden posts are wrapped in twine so they can climb up and down and surprise you at your seat. There are various toys to attempt to entertain them although if you're a cat lover you will know it's very much on their own terms and they choose if they want to play!
You can guarantee that if you simply sit relaxing with a book you will find cats jumping on your table, nestling up next to you or if you choose to eat, you'll definitely get some attention. The food is of surprisingly great quality for the cost and we can definitely vouch for the deliciousness of the pasta dishes. To add a pasta dish or an item from the dessert menu the prices range from 500 Yen- 900 Yen and they present the food very nicely.
If you live in an apartment in Japan you will probably know the disappointment of not being able to own a pet. Even if it were allowed it would seem quite cruel to keep it cooped up in a small apartment several stories high where they couldn't leave to explore. Naturally this means cat cafes are a big hit for all those living here, who cannot have the joy of owning a cute and cuddly feline friend of their own.
Check out their website for their menu, photos and map to find it: http://theloft.nekocafe-keurig.com/
You will not be disappointed!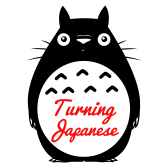 Married couple, recently moved to Fukuoka. Both working as English teachers and enjoying exploring the Kyushu area. Bloggers of www.turningjapaneseblog.com
Follow us on Twitter: @ourjapanblog
Instagram: turningjapaneseblog
---
4 Comments
Nice post, I alway wanted to visit neko cafe but never got the time to do it. Maybe I should find one near Tokyo.

You definitely should! There are loads of cat cafe's in Tokyo so you have plenty of options http://en.rocketnews24.com/2014/02/22/a-guide-to-tokyos-best-cat-cafes/

After the cat cafe, I think I'll check out an owl cafe. I think they have those in Tokyo (not sure about Fukuoka). From there, I'm thinking about what other 'animal' themed cafe I'd like to see. Any suggestions?

Yes! There is an Owl cafe in Fukuoka that I am yet to try. I've also heard about reptile cafes, there's a few in Japan in places such as Yokohama, Kobe and Osaka. There's a snake cafe in Tokyo which sounds like a nightmare to me personally!! Who knows what animal they shall go for next....