Mar 1, 2018
In the tourist and pedestrian friendly part of Matsushima, halfway between Kanrantei Tea House and Godaido Shrine, you'll find the park next to the ferry boarding area, and across the street, a neat little restaurant named Grill Tamaya on the second floor.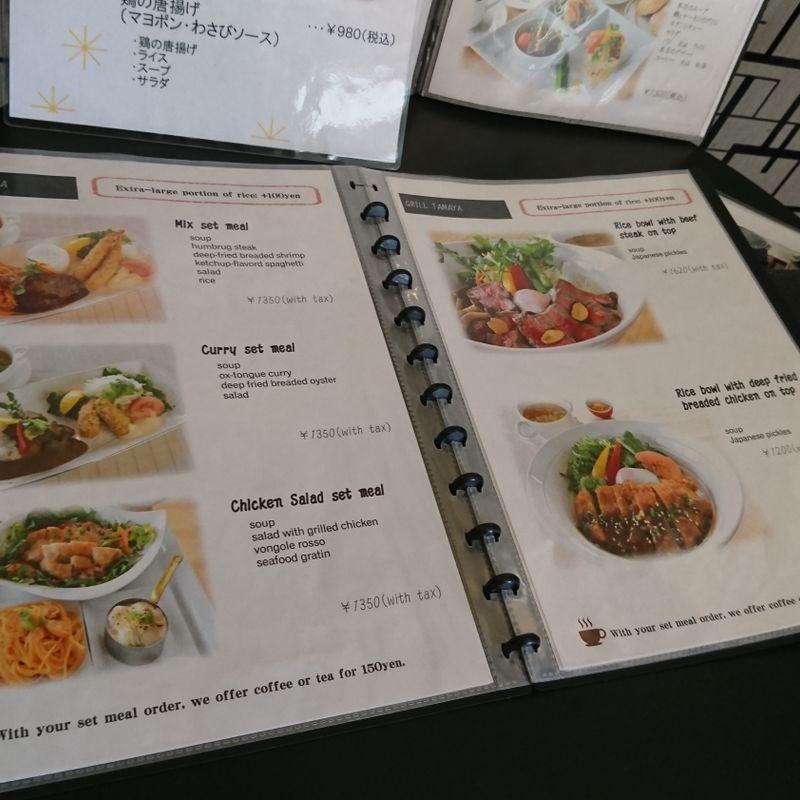 The menu stands by the entrance to the restaurant, complete with pictures and a surprisingly large amount of English.
The menu mostly includes the basics, such as curry and rice as well as various meat options over rice, and even a green salad with grilled chicken. There is also a seasonal lunch set consisting of four courses and comprised of products from the region and more than just fish. One of these featured dishes includes Japan X Pork products, which hail from Zao in Miyagi. The soup course involves oysters and shrimp from Matsushima Bay.
Unfortunately, despite the great use of regional products, I cannot fully recommend this meal. The attempt to step up the class of the place by charging almost 3,000 yen per person when little else on the menu seems to be over 1,500 yen fails to reach its intended audience. People who want to spend that much per person on lunch will likely be dining in one of the hotel restaurants nearby, which offer gourmet selections with a marvelous view and a price tag to match. As the website menu explains, there are many much more affordable and delicious looking options at this very restaurant, so those who want to enjoy the taste of Matsushima can still do so affordably here, as long as they don't push for the most expensive option. It isn't really worth it.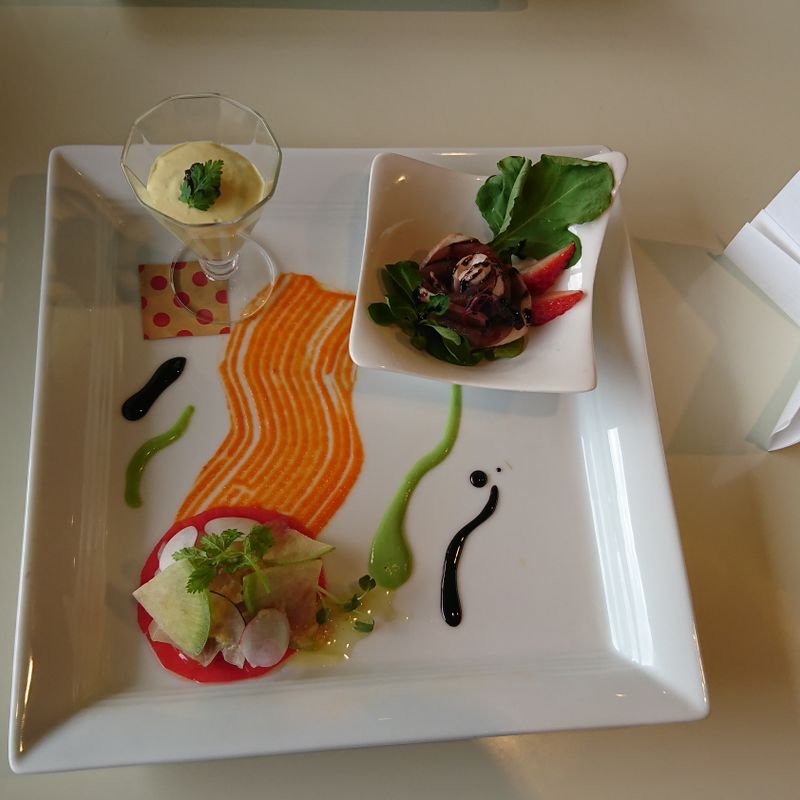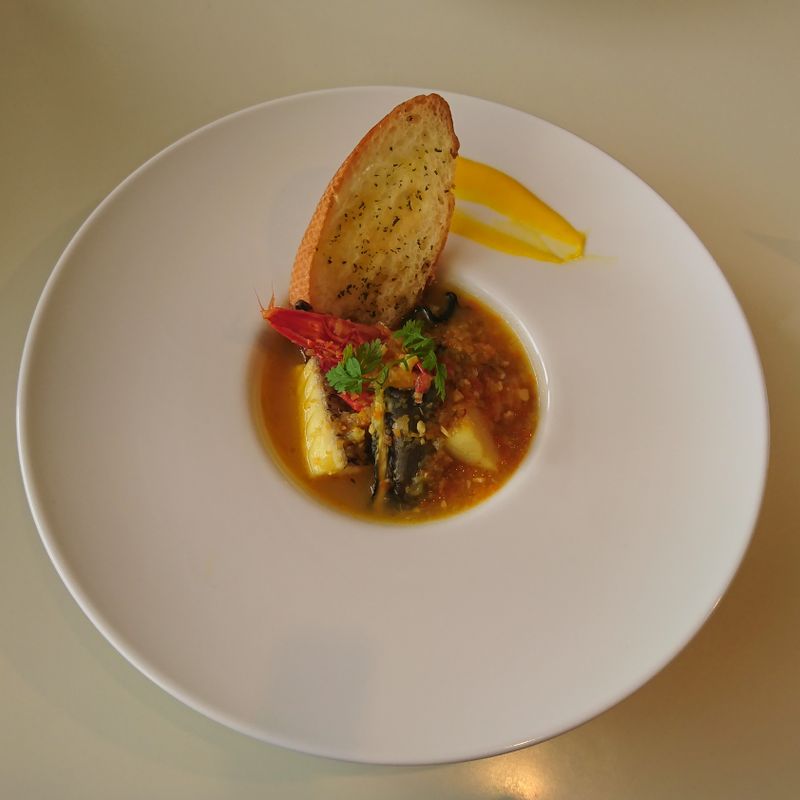 The food itself would likely be considered delicious for most Japanese people and seafood enthusiasts. Unfortunately, I am neither of those and found several of the dishes hard to enjoy. Even the texture of what my husband believes to have been lightly-seared duck was something I could not handle. Presentation-wise, the food looked interesting and pretty, but years of watching reality cooking shows led me to believe that a more experienced connoisseur would likely have called the first and last courses visually over-busy, possibly verging on pretentious.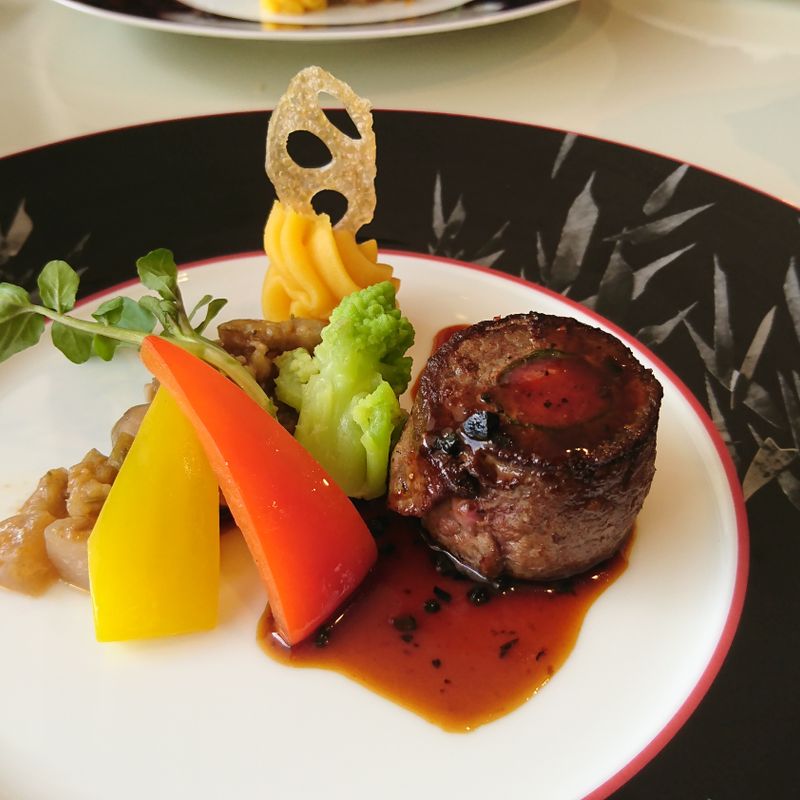 My favorite bit: Meat and Veg.
Strangely, despite having to hand half of my salad course and the entirety of my soup to my husband, I managed to fill myself up on the few things I could enjoy. My favorite was the JapanX sausage from Miyagi which combined well with its surrounding beef rump-roast. The dessert, while a little overdone in presentation, was rather delicious as well. All-in-all it was a strangely fulfilling meal with a nice enough atmosphere. If I do return, it will be to enjoy one of the more budget friendly options available.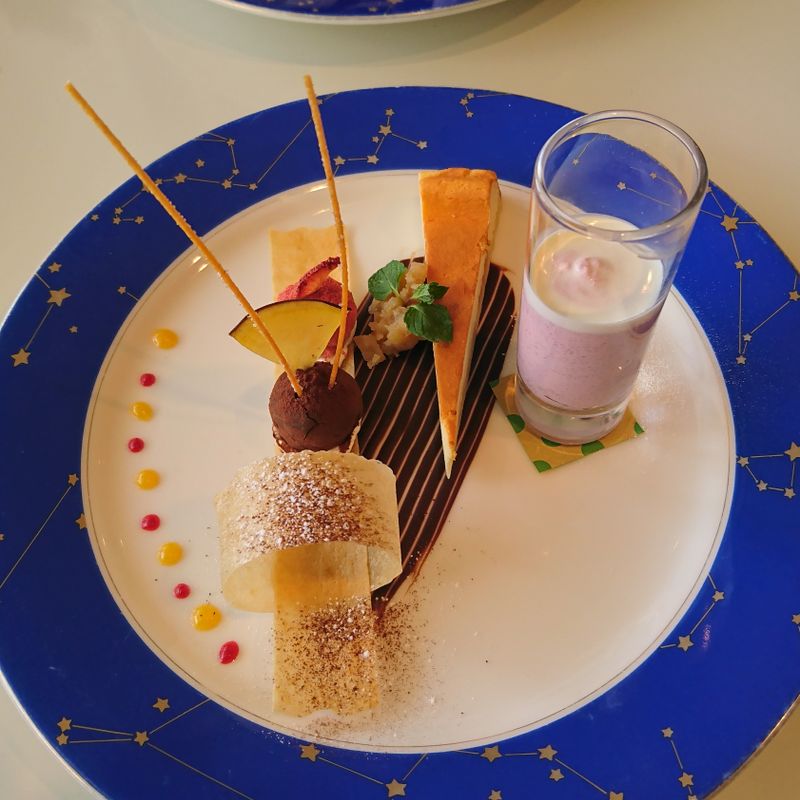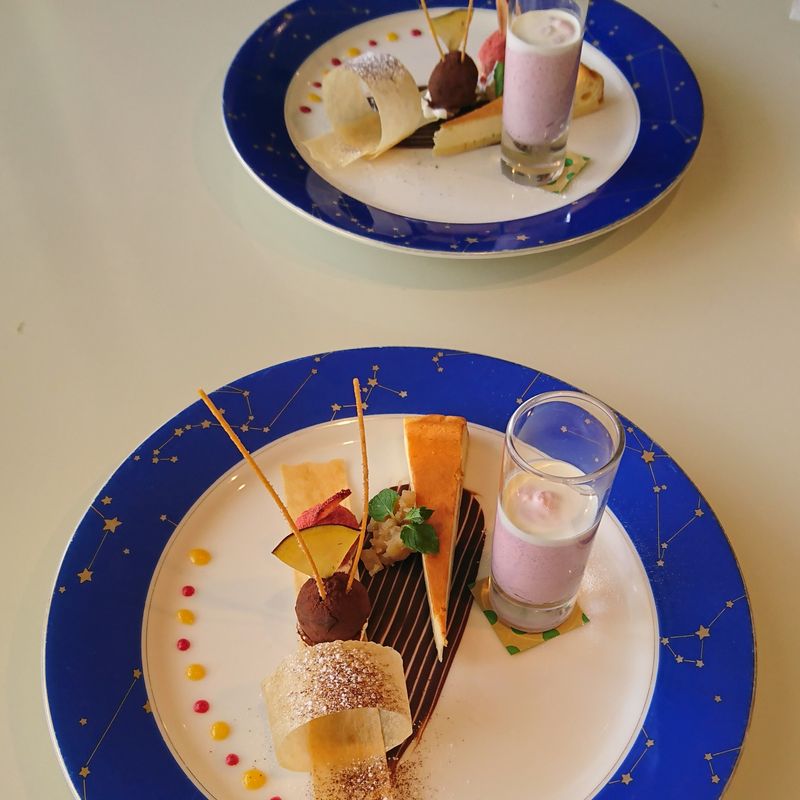 I don't know that the fried spaghetti antennae were necessary, unless it was supposed to look like an ice-cream/bug/dessert/alien from outer space. In which case, spot on.
Almost any traveler to Matsushima looking to sample the local flavor while resting their heels could easily find something delicious to enjoy at Grill Tamaya.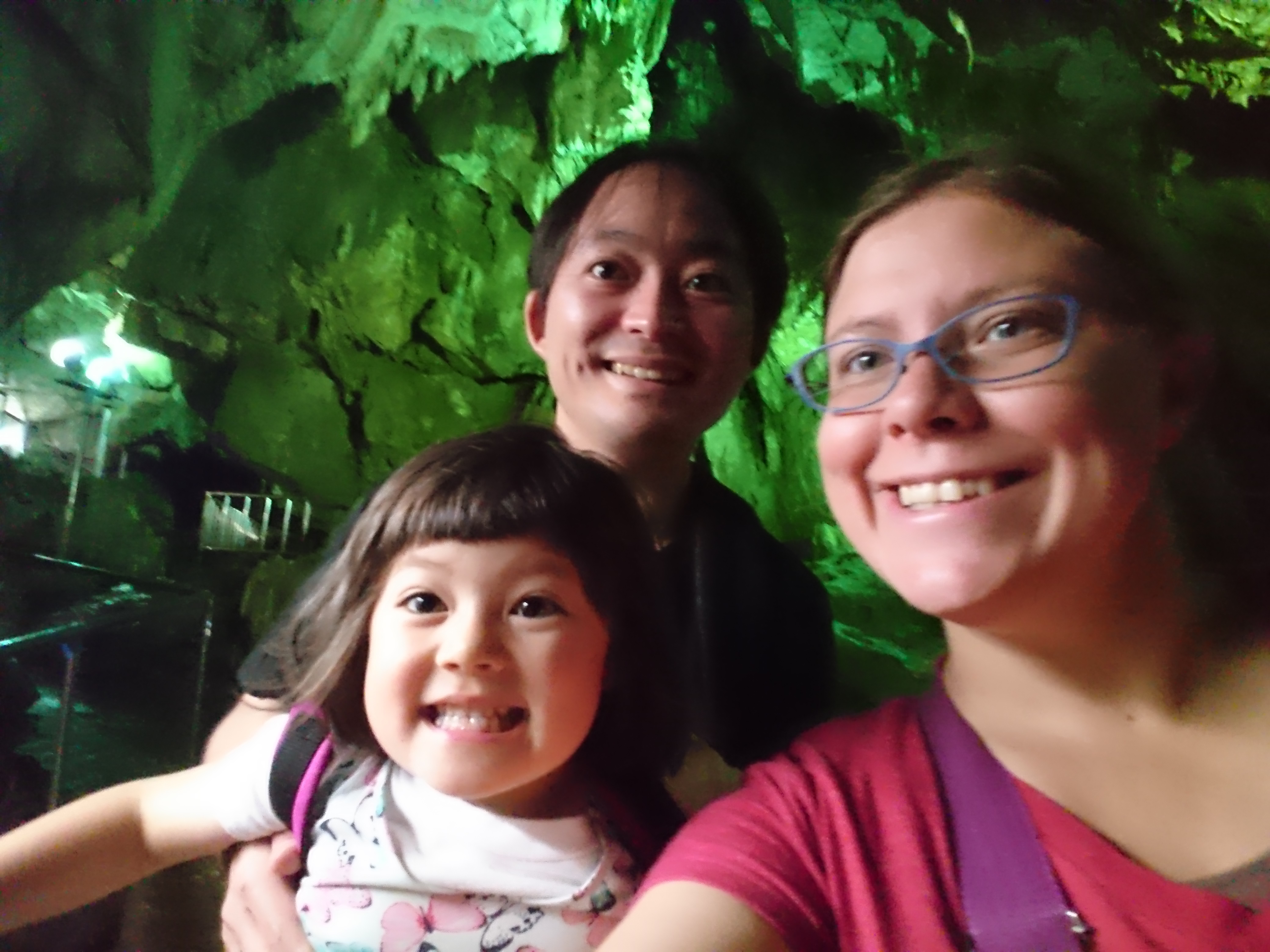 A working mom/writer/teacher, Jessica explores her surroundings in Miyagi-ken and Tohoku, enjoying the fun, quirky, and family friendly options the area has to offer.
---