Sep 30, 2017
Quick & Easy
In a rush, but need dinner plans? No need to fear Daisy is here!!! With yet another quick and easy meal! My schedule has been super busy and tired is an understatement, so cooking over the stove for hours and meal prepping is nonexistent at this time. I will share with you two meals and believe me, it doesn't get any easier than this because all you have to do is boil water!!!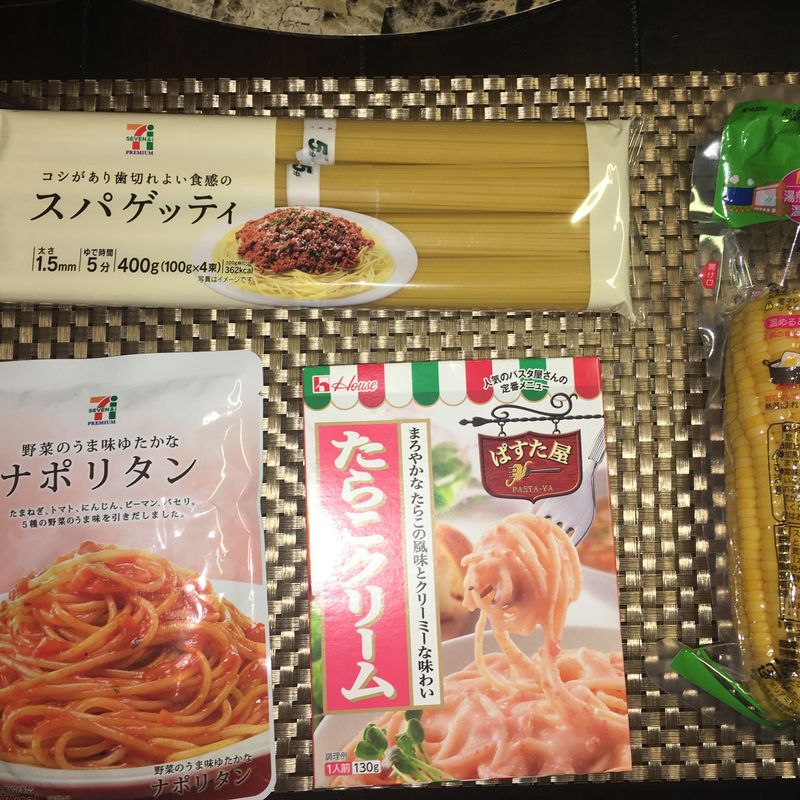 What to Buy?
Pictured above are all the items that you need for these two meals! The Japanese are efficient and that applies to saving time on cooking! What you see above are noodles from 7-Eleven that come in bundles and I only used two (one bundle for each pouch).
The first pouch is a tomato based sauce with chopped up veggies and herbs. It's more on the sweet side , but it so delicious. I don't even add anything to it!
The second pouch is a creamy shrimp based sauce and a prepackaged corn on the cob both from Daiso! Strange, I know! I was curious about the corn so I figure I would give it a try!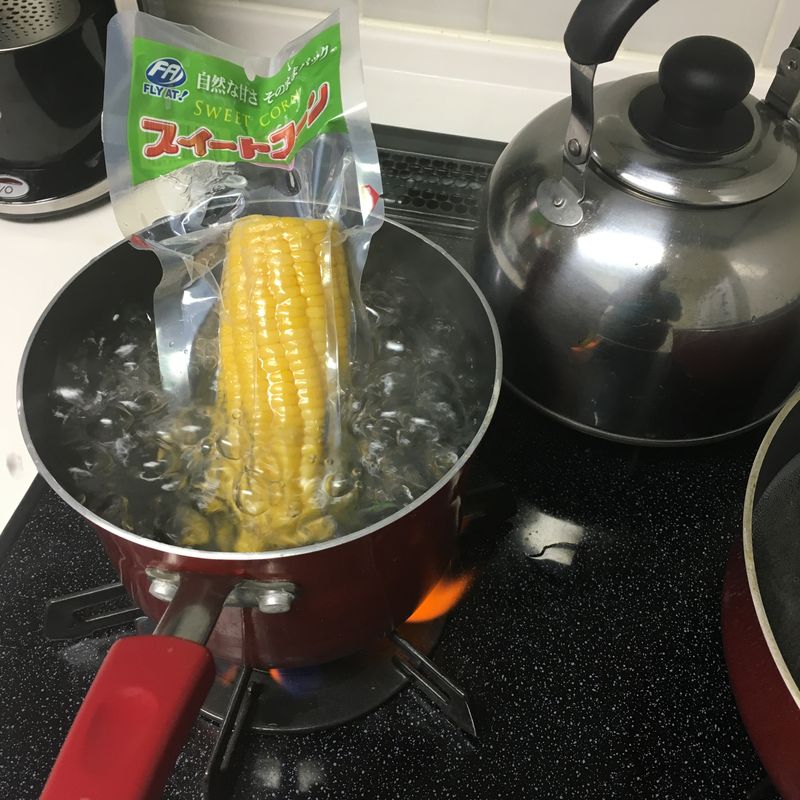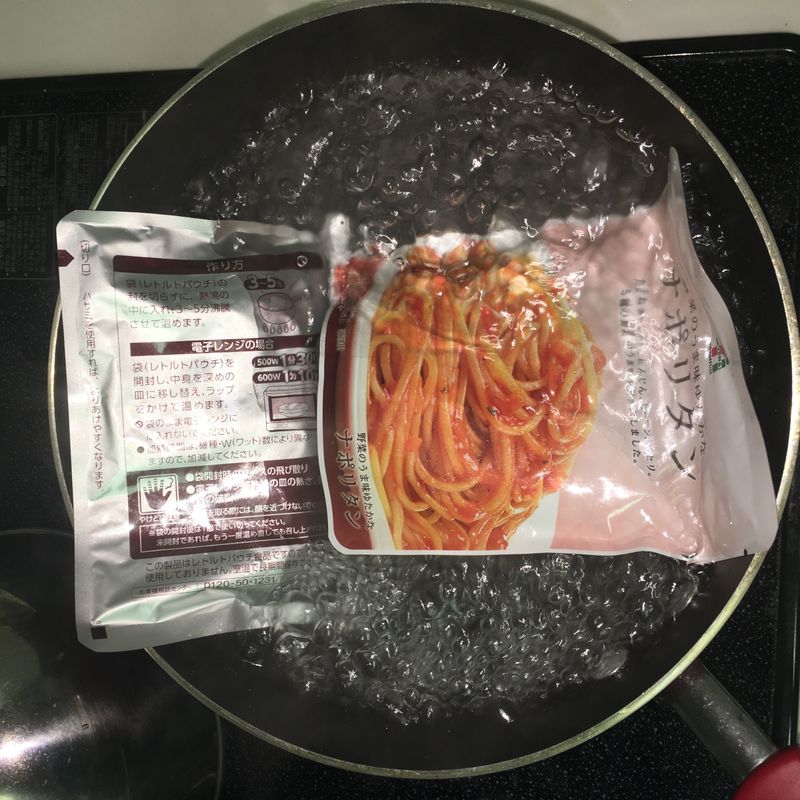 The How-To
Now here's the fun! Boil your noodles like normal until they are done to your liking. All you do is place the corn and both pouches directly into boiling water then you let them boil for 5 minutes! That's it!!! Open up the pouches and pour the sauce on the noodles, take your corn out and there's your meal!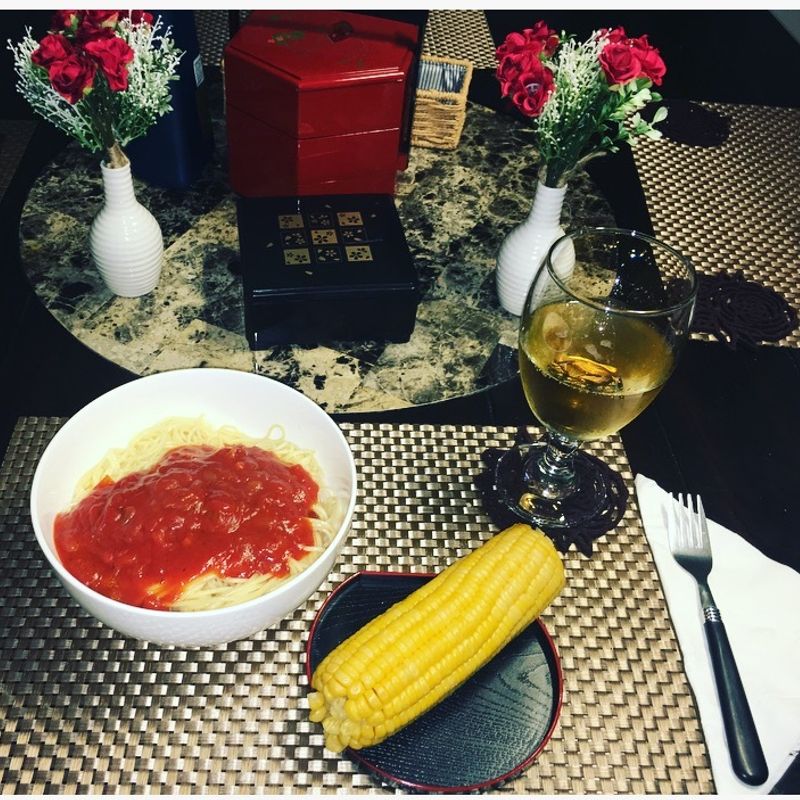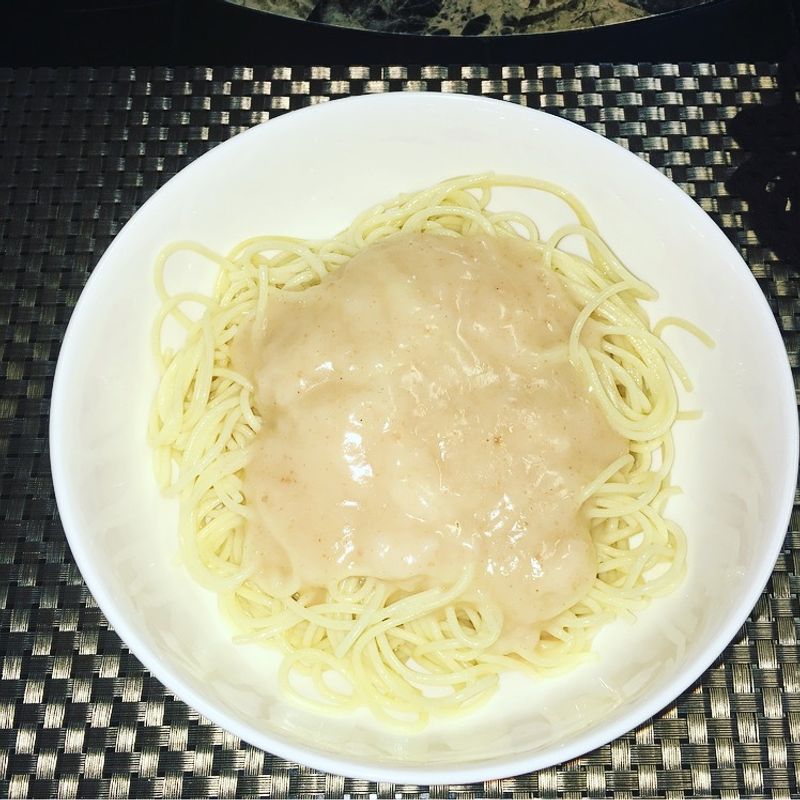 The Results
This is cooking made easy!! Even if you can't cook or don't know how to cook, you can do this! If you can't boil water PLEASE, back away from the kitchen, very very slowly! The hardest part about this meal is when you are in the store trying to decide which sauce to pick! Truthfully, I did not care for the corn because I'm biased! Corn is my favorite so I'm very particular about it and I like it a certain way. I could do without prepackaged corn!
Out of the two sauces the tomato sauce was my favorite, but again I'm biased because I LOVE anything with red sauce! The creamy shrimp sauce is very delicious also and I didn't have to add anything extra! There are so many options and I've tried quite a few. It gives you the option to be creative and add your own touch of ingredients!
Go checkout HouseFoodsJP for some yummy Autumn recipes!
---
3 Comments
Think I might just be able to handle this! :)

@Tomuu lol like we say in SC it's easy as pie! :)

Super convenient - I have got to try some of these, I think! Quick and easy is always a winner in this house!