Sep 24, 2017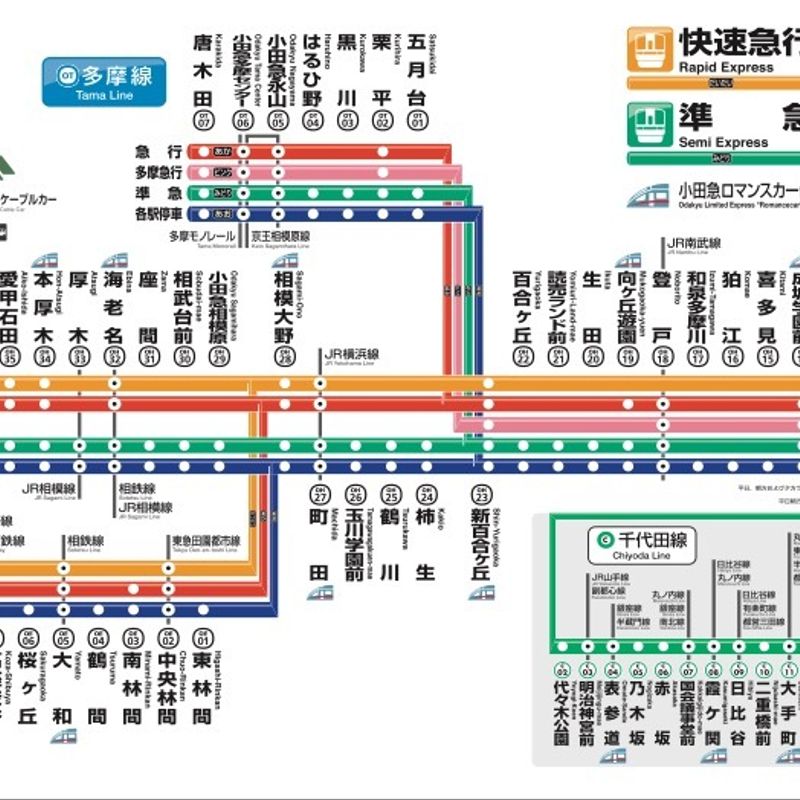 Rule #1: Do Not Be Afraid
No need to fear! Once you take the train and get a feel for it, there will be nothing to worry about! If all else fails, just ask! Yes, ask!!! People are really nice and if you know the stop, but not sure if it's the right train, just ask someone.
If you are short on Japanese, at least know, "Sumimasen," to politely get someone's attention, say the name of the station and point to the train! If it's the right train get on if not stay put, too easy! Oh and of course be polite and say thank you, "Arigatou Gozaimasu."
A lot of things involving the train are in English, so you can just read.
Rule #2: Get a Pasmo
Your Pasmo, is your friend. Load yen not only to travel on the train, but a lot of businesses accept Pasmo as a form of payment also.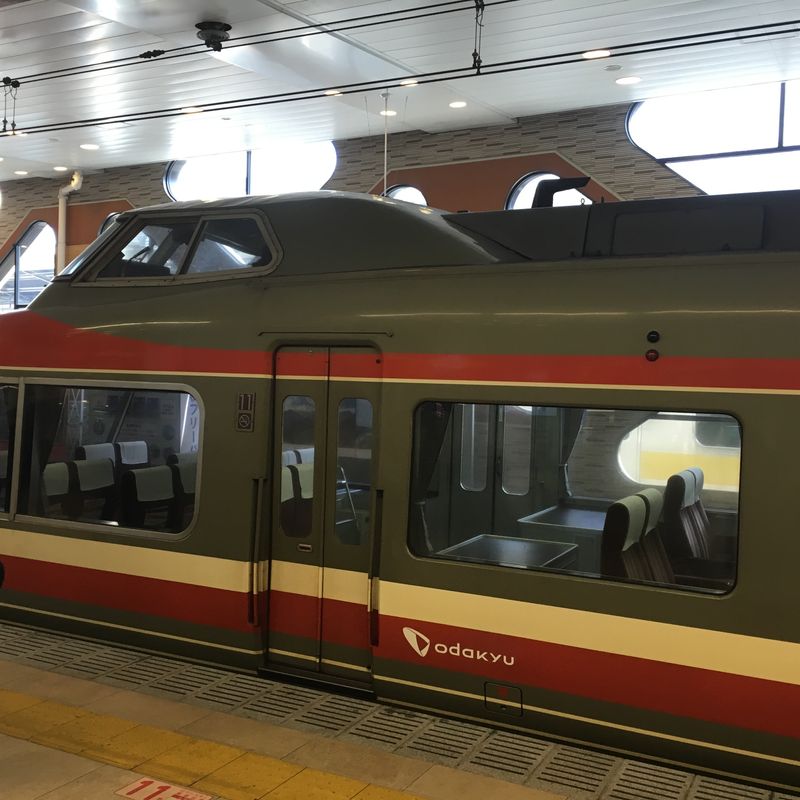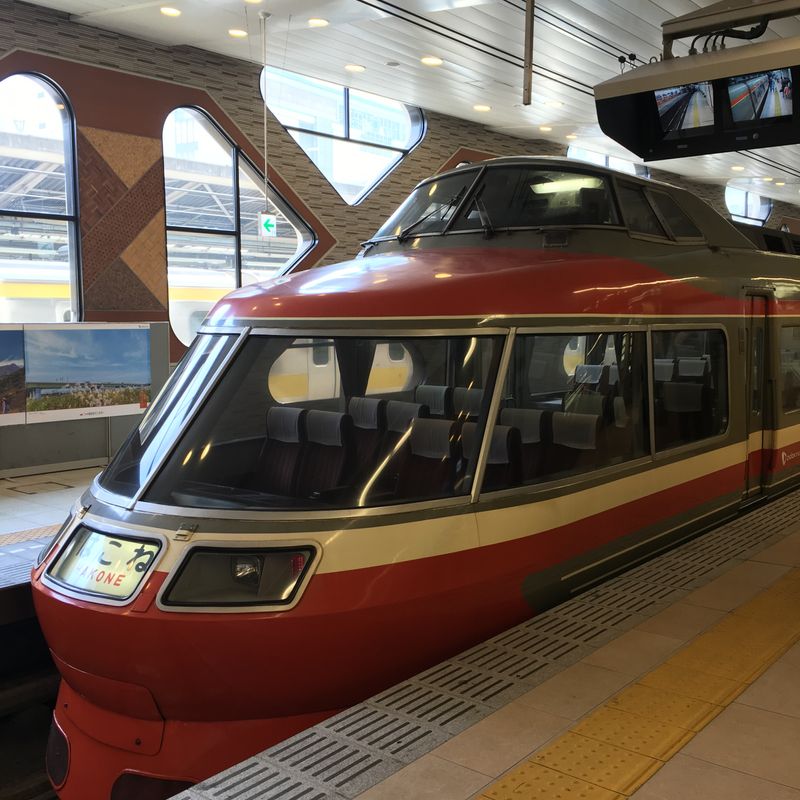 Rule #3: Use Your Resources
Find the system map for your area! The one pictured is the Odakyu Line. It helps to visually understand the routes and stops. It also shows the difference between, local, express, rapid express and romance cars.
Google Maps or Maps- shows routes, cost, arrival/departure times, number of stops etc.
Hyperdia - Allows you to enter your starting station and destination provides routes, time and cost (it's really the same as google maps).
Romance Cars - use this link to schedule a romance car for longer travel or if you want luxury travel.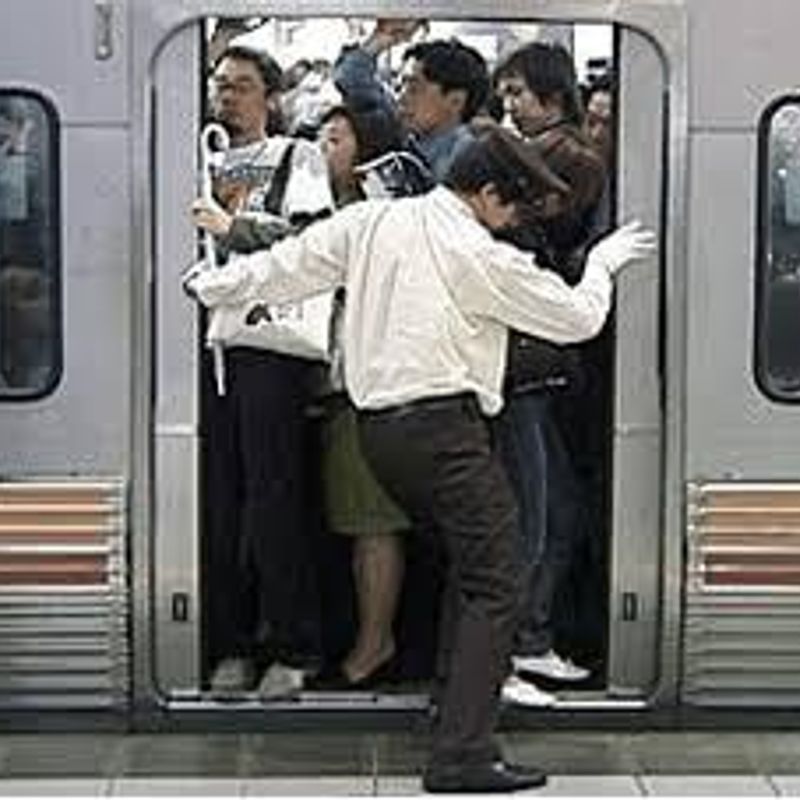 Rule #4: Plan Ahead
Utilize the above resources to ensure you make it to your destination on time and beat the rush hours.
There may be some walking involved or transfers. It is best to look it up beforehand so that you know what direction you are going in and what trains you need to take.
Always give yourself time for mistakes (moreso at first) and delays, which rarely happen.
Rule #5: Wear Comfortable Walking Shoes
Any route can easily have collectively 20-30mins walking. It depends on how far your destination is from the station.
For example if I take the train to work from home, it takes me 15 minutes to walk to the station, about 10 minutes on the train usually a little less (I have 4 stops to go) and then a 10 minute walk to my job. So collectively that's 25 minutes of walking one way! A lot of the Japanese ladies wear heels EVERYWHERE, not I!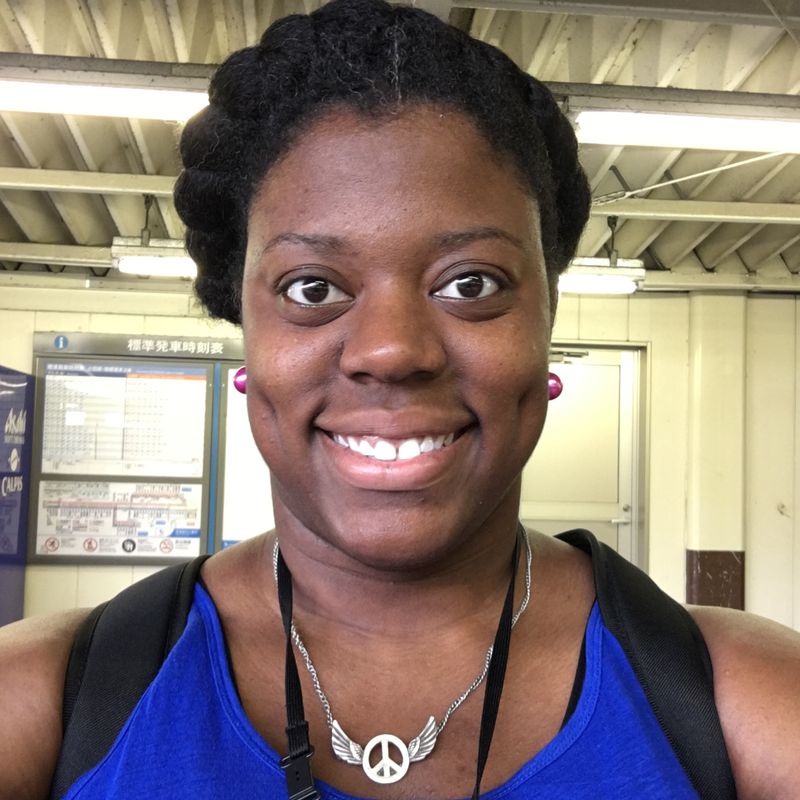 I ❤️ the Train
At the the end of the day, I love the train system here and I find it very convenient! Coming from South Carolina, where there are no trains and I've only taken a train in New York twice, it's pretty user friendly. After one week of being in Japan I was on the train by myself because my lovely sponsors gave me the tools I needed and showed me how to use it.
---