Dec 13, 2017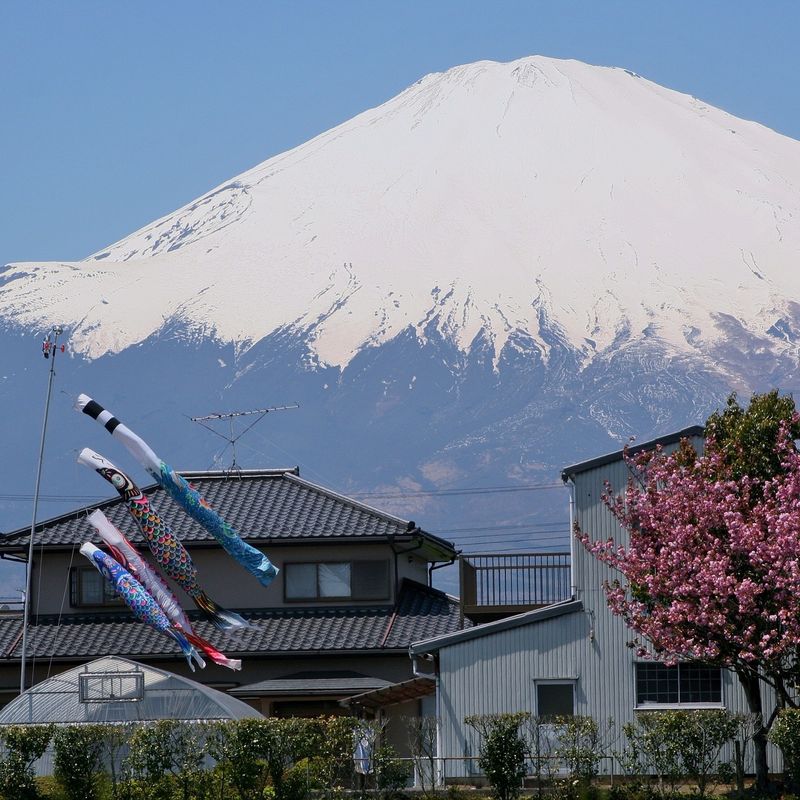 In addressing the question of how much it costs to travel from Tokyo to Shizuoka, one must first establish what is meant by "Shizuoka"; Shizuoka prefecture or the city of Shizuoka, the region's capital? In this guide to getting to Shizuoka from Tokyo we'll look at Shizuoka the city, and also Hamamatsu, the largest city in Shizuoka prefecture. Both cities are similar in size, although Hamamatsu just shades it, at least in terms of population, and both are key travel hubs when it comes to exploration of this magnificent region of Japan. Jaw dropping views to Mt. Fuji, immersion in Shizuoka green tea culture (this is where around 50% of Japan's green tea is grown), surfing beaches, hiking and onsen on the Izu Peninsula, all of these and more await the traveler to Shizuoka. Proximity to Tokyo and the myriad of transport options that comes with that, means that Shizuoka can combine ease of access with a sense of adventure.
Trains to Shizuoka
Shinkansen to Shizuoka City
Hikari and Kodama trains on the Tokaido Line Shinkansen make stops at Shizuoka City. Faster Nozomi trains do not stop here.
| | | | | |
| --- | --- | --- | --- | --- |
| Shinkansen | Unreserved seat | Reserved seat | Green seat | Time |
| Hikari | 5,830 | 6,350 | 8,580 | ~ 60 mins |
| Kodama | 5,830 | 6,350 | 8,580 | ~ 90 mins |
First departure Shinkansen Tokyo to Shizuoka: 6:33 (Kodama) / Arrives 7:54
Last departure from Shizuoka to Tokyo: 22:24 (Hikari) / Arrives 23:26
Shinkansen to Hamamatsu
The same Hikari and Kodama trains make stops at Hamamatsu
| | | | | |
| --- | --- | --- | --- | --- |
| Shinkansen | Unreserved seat | Reserved seat | Green seat | Time |
| Hikari | 7,770 | 8,090 | 11,880 | ~ 90 mins |
| Kodama | 7,770 | 8,090 | 11,880 | ~ 115 mins |
First departure Shinkansen Tokyo to Hamamatsu: 6:33 (Kodama) / Arrives 8:21
Last departure from Hamamatsu to Tokyo: 21:59 (Hikari) / Arrives 23:26
We can see that in the case of both cities the cost of traveling on the Hikari and Kodama Shinkansen is the same, regardless of the fact that one is faster than the other.
Discounts for travel on the Shinkansen are few. However, the Shinkansen to Shizuoka listed above are covered by the Japan Rail Pass. Another discount that might be worth seeking out is the Platt Kodama offered by JR Tokai Tours. As the name might suggest, the Platt Kodama can be used on Kodama Shinkansen on the Tokaido Line. With this ticket (which includes a free drink voucher) travelers to Shizuoka and Hamamatsu can expect to make savings of 1,000 - 2,000 yen (one way). Platt Kodama tickets must be booked in advance.
Express, rapid, local trains from Tokyo to Shizuoka
The JR Tokaido Line is the primary train thoroughfare between Tokyo and Shizuoka. A number of service run along its tracks from limited expresses to humble locals. In terms of how much these train services cost, at the upper end it may be more sensible to travel with an "unreserved seat" on the Shinkansen.
The fastest of those trains to Shizuoka City and Hamamatsu that aren't the Shinkansen is the Limited Express Odoriko. Using this train will require a transfer at either Atami or Mishima for Shizuoka City on the JR Tokaido Line. Prices are the same whichever you choose, as are journey times at around 1 hr 50 mins.
From Tokyo to Hamamatsu a further transfer will be required at Shimada, again on the JR Tokaido. Journey times to Hamamatsu are around 4 hrs 10 mins.
The Limited Express Odoriko has a choice of "reserved" or "unreserved" seats.
| | | |
| --- | --- | --- |
| Destination | Unreserved | Reserved |
| Shizuoka | 4,760 | 5,080 |
| Hamamtsu | 5,840 | 6,160 |
Using just regular trains from Tokyo to to Shizuoka and on to Hamamatsu the route with transfers will can be the same as above ...
To Shizuoka:
TOKYO - (JR Tokaido Line) - ATAMI - (JR Tokaido Line) - SHIZUOKA
Journey times: ~ 3 hrs 10 mins
Fares: 3,350 yen
To Hamamatsu:
TOKYO - (JR Tokaido Line) - ATAMI - (JR Tokaido Line) - SHIMADA - (JR Tokaido Line) - HAMAMATSU
Journey times: ~ 4 hrs 35 mins
Fares: 4,430 yen
Given that Shizuoka and Hamamatsu can be reached by Shinkansen from Tokyo in around one hour, one hour 30 mins respectively, travelers would really have to be concerned about taking the cheapest option to make use of these express / local routes.
Still, 3 - 4 hours isn't so long making the run between Tokyo and Shizuoka a good option for those travelers in Japan who want to make use of the Seishun 18 Kippu. The Seishun 18 Kippu is a seasonal set of tickets that travelers buy for 11,850 yen. For a total of five days the traveler can journey as far as their patience will take them in one day on Japan's regular trains. It works out at a very cheap 2,370 yen per day. Read more about this ticket on a earlier post here on City-Cost:
Make A Cheap Getaway On The Seishun 18 Ticket
Buses from Tokyo to Shizuoka
Taking the bus looks like the cheapest way of getting from Tokyo to Shizuoka. JR operate two bus services that make stops in the Shizuoka region ...
All services depart from Shinjuku Station (Busta) with many making their next stop at Shibuya Mark City. These services stop at the north exit of Shizuoka Station. The first departure is at 6:20 from Shinjuku Busta. Last departure is at 20:00 (arriving Shizuoka at 23:09). Journey times are around 3 hrs 15 mins.
Fares from Shinjuku Busta: 2,930 yen (one way)
Fares from Shibuya Mark City: 2,780 yen (one way)
All services start from Tokyo Station (Yaesu South Exit) with one or two making a stop at Shinjuku Busta. As with above, services stop at the north exit of Shizuoka Station and journey times are around the same 3 hrs 15 mins. First departure for Shizuoka is 6:20. Last departure is 20:00 (arriving 23:09).
Fares in the 2,200 - 2,930 yen range.
Buses from Tokyo to Hamamatsu with either JR Bus Kanto or JR Tokai Bus take around 4 hrs 25 mins and stop at Hamamatsu Station (North Exit). The first departure from Tokyo is at 7:40. The last departure is 18:40 (arriving Hamamatsu at 23:07).
JR Tokai Bus depart Tokyo Station (Yaesu South Exit). JR Bus Kanto depart Shinjuku Busta (and some Shibuya Mark City)
Tokyo Hamamatsu: 3,880 yen (one way)
Both of the JR bus services can handle online bookings in English. The process isn't all together transparent though, requiring each step to be filled in before you can get to see all the details.
WILLER operate a clearer booking service although we had trouble finding buses that go to Shizuoka City. There are a couple of interesting overnight options for Hamamatsu though.
One departs JR Osaki Station (Tokyo) at 22:50 arriving at Hamamatsu Station at 4:00. Fares around 3,900 yen.
Another service departs from Shinagawa Bus Terminal at 23:35 and arrives at Hamamatsu Bus Terminal (next to the train station) at 5:30 the next morning. Fares around 3,800 yen.
This overnight option could be an interesting one given the combination of the cheap fare and the fact that money will be saved on accommodation. The early morning arrival time though will mean have to kill some hours before other shops and services get going.
Driving from Tokyo to Shizuoka
The Tomei Expressway is the most likely option to take when driving from Tokyo to Shizuoka. The expressway passes south of the Shizuoka Station area and north of the station in Hamamatsu. Coming from Tokyo, perhaps the best thing for drivers to do is get on the Metropolitan Expressway No.3 Shibuya Route at the Shibuya Junction. This becomes the Tomei Expressway around the outer reaches of Setagaya-ku. The expressway bends south around Gotemba heading towards the coast passing around 2 km south of Shizuoka Station (come off at Shizuoka Junction / 静岡). It comes away from the coast as it passes through green-tea-rich Makinohaera making a straight course that passes about 4 km north of Hamamatsu Station (come off at Hamamatsu Junction / 浜松).
Expressway tolls from Tokyo to Shizouka: ~ 5,000 yen / driving time around two hours 30 mins
Expressway tolls from Tokyo to Hamamatsu: 6,000 - 7,000 yen / driving time around three hours
*NB - the above tolls and driving times are based on junction to junction on the expressways. Factor in time spent on smaller roads before and after the junctions.
These tolls and driving times were researched on the NEXCO (Nippon Expressway Company), the body that manages Japan's expressways / highways. The route search function is only available in Japanese.
How much does it cost to rent a car?
There will be plenty of places to rent a car around Shibuya (or anywhere in Tokyo for that matter). For a simple k-car with a pick up in Shibuya and drop off at either Shizuoka or Hamamatsu Stations expect to pay around 15,000 yen for around 9 - 12 hrs. Contrast this with a pick up / drop off at the same location (in this case Shibuya) and the cost of a rental car drops to around 5,000 yen. The lesson here, it's inordinately expensive to do a pick up / drop off at different locations in Japan. Who knows why?
Overall then, it looks like the cheapest why to get from Tokyo to Shizuoka is by bus with costs coming in at around 3,000 - 4,000 yen. At some 3 - 4 hrs of travel though thus bus can't compete when it comes to the quickest way to travel between the two locations. This would go to the Shinkansen. Given that an "unreserved" seat on the Shinkansen to Shizuoka costs around 5,000 yen it would seem to be the all-round best way to travel unless really scraping by on a tight budget.
Have an answer to add to the question, "How much does it cost to travel from Tokyo to Shizuoka?" Let us know in the comments below.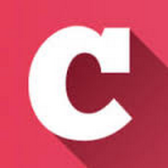 A Q&A and blogging community about life in Japan (plus a load of life-in-Japan stats!). Get your questions answered, share your experience! | Inquiry -> KyodoNewsDigital International Media | Tokyo, Japan | +81 3 6252 6402
---