Apr 19, 2017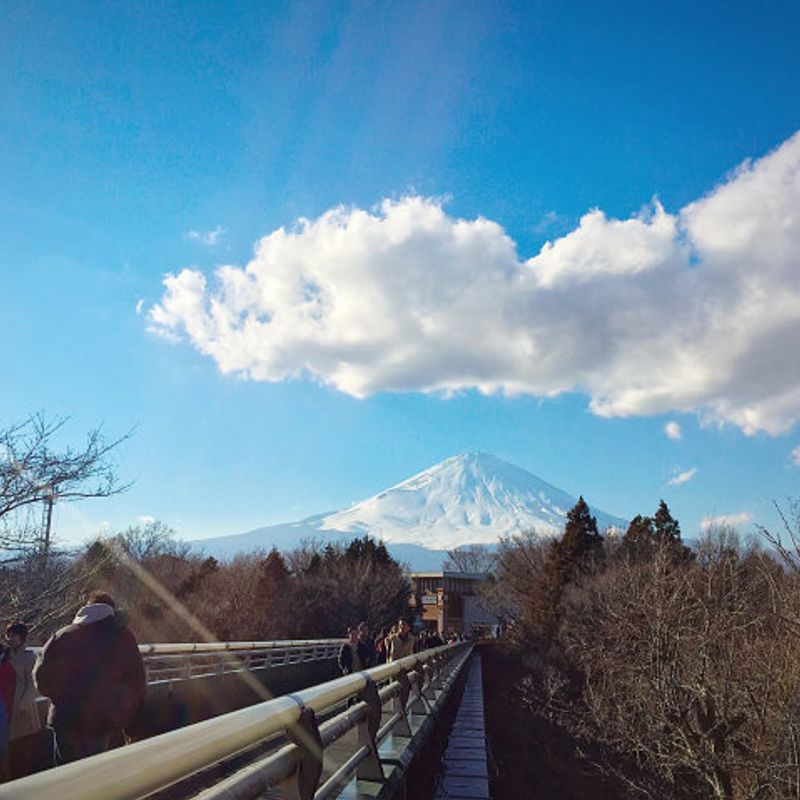 Gotemba Premium Outlets could make the case for being the most popular in Japan (although the outlet mall in Karuizawa might have something to say about that). The reason for the perhaps confusing plural in the name is that the nouns are separate; Gotemba is one of nine Premium Outlets throughout Japan, managed by Mitsubishi Estate. Out of this group of nine, Gotemba is the most popular, of this there can be no argument. It's also one of the largest outlet malls in Japan with some 210 stores (and a sizeable ferris wheel) sprawled out across this 'mini-town'. And the outlet mall can also boast of occupying a very nice piece of real estate having, as it does, some pretty staggering views to Mt. Fuji. In fact, Gotemba Premium Outlets is probably a default stop on the yearly outing calendar for many a family residing the Kanto area. We look at how to get there and back from Tokyo, and how much it all costs.

Gotemba Premium Outlets is located in Gotemba City, Shizuoka Prefecture, around 80 km southwest of central Tokyo. Come here for the cheaper prices (although don't expect too much in the way of discounts; think around 25% to avoid disappointment), the convenience of having everything under 'one roof', and the chance to take in Mt. Fuji views. The outlet mall follows the standard pattern of most outlet malls in Japan, that of balancing high-end brands with sports labels and mid-range fashion brands. Don't expect much in the way of no-frills, budget conscious options. There are plenty of places to stop for food and coffee.
Getting to Gotemba by train
Gotemba Premium Outlets is served by Gotemba Station. However, the station is a good 3 km from the mall itself. The outlet puts on a free shuttle to/from the station (Otomeguchi Exit). Departures are at 00, 15, 30, 45 min hourly (first bus departs 9:30 / from the mall the last bus departs 40 min after closing). Journey time is 10 - 20 mins.
There are no direct trains from Tokyo Station to Gotemba. Make no mistake, it's going to be a bit of journey getting here from Tokyo.
The easiest option from Tokyo to Gotemba by train is from Shinjuku Station using the Odakyu Limited Express 'Romancecar'
Fares - 2,810 yen (one way) / 5,620 yen (return)
There are three departures on weekdays and four on weekends / holidays. The journey takes around 1 hr 30 mins.
A cheaper route from Shinjuku to Gotemba
Shinjuku - (Odakyu Odawara Line Express) - Shin-Matsuda - (walk to Matsuda) - Matsuda - (JR Gotemba Line) - Gotemba
Journey time ~ 2 hrs 10 mins. Fares - 1,280 yen (one way) / 2,560 yen (return)
From Tokyo Station, the fastest route is around 1 hr 40 mins, with a section of the journey using the Shinkansen.
Tokyo - (Hikari Shinkansen) - Mishima - (JR Tokaido Line) - Numazu - (JR Gotemba Line) - Gotemba
Fares from Tokyo will change depending on Shinkansen seat type ...
| | | |
| --- | --- | --- |
| | One way | Return |
| Unreserved seat | 4,320 | 8,640 |
| Reserved seat | 4,840 | 9,680 |
| Green seat | 7,070 | 14,140 |
A cheaper route from Tokyo might take around 2 hrs 10 mins
Tokyo - (JR Tokaido Line Rapid Acty) - Ofuna - (JR Shonan-Shinjuku Line) - Kozu - (JR Gotemba Line) - Gotemba
Fares from Tokyo depend of seat type for the JR Tokaido Line Rapid
| | | |
| --- | --- | --- |
| | One way | Return |
| Unreserved seat | 1,940 | 3,880 |
| Green seat | 2,920 | 5,840 |
The two routes above are covered by the Japan Rail Pass. The cost of returns for all of the above routes is simple double that of the one way fares.

Hakone Freepass
Gotemba Premium Outlets is included as one of the sightseeing attractions covered by the Hakone Freepass. Passes can be selected for two or three days and include the return fare on Odakyu trains from Tokyo. This is a cost-effective option if you want to include the mall as part of an extended visit to the Hakone area.
Fares from Shinjuku ...
| | | |
| --- | --- | --- |
| | Adults | Children |
| 2-day pass | 5,140 | 1,500 |
| 3-day pass | 5,640 | 1,750 |
Getting to Gotemba by bus
Taking the bus from Tokyo to Gotemba is probably the easiest transport option, as there are services out there that drop directly at the outlet. There is no variation in how much it costs by bus to Gotemba, regardless the service.
Odakyu Hakone Highway Bus
This is a deal that you get linked to via the outlet's homepage. It's a 'package' return ticket from Shinjuku to the mall.
Fares from Shinjuku to Gotemba and back to Shinjuku - 2,880 yen (2,740 yen if booked online).
The times are fixed: depart Shinjuku 9:30 / arrive 11:30. Depart Gotemba outlet 17:00 / arrive Shinjuku 19:00.
Web: http://www.odakyu-hakonehighway.co.jp/tour/foreign/
Making bookings this way actually directs you to the Willer Travel (aka Willer Express) bus service.
Searching directly on the Willer Travel site, we found direct buses to Gotemba Premium Outlets departing from Ikebukuro Station.
Fares: one way 1,650 yen / return 2,880 yen
NB* We were unable to find any services from Shinjuku to Gotemba with Willer Travel for the dates we selected.
JR BUS KANTO run four services a day from Tokyo Station (Yaesu South Exit) to Gotemba Premium Outlets (dept 8:00 - 10:30).
They also run the same number of services with departures from Busta (the bus terminal at Shinjuku Station). (Dept. 8:15 - 10:55)
There are nine services (between 15:00 - 20:00) returning to Tokyo all of which have their final stop as Tokyo Station (Nihombashi Exit). *NB - Not all of these return buses stop at Shinjuku.
Fares for all of the above are - one way 1,650 yen / return 2,880 yen
Getting to Gotemba by car
If you have access to a car and are comfortable driving on Japan's roads then driving to the mall at Gotemba might well be the best way to do it, if the intention of the trip is to come back with bags of shopping. It's certainly a more appealing option that lugging all those purchases off and on multiple trains back to Tokyo.
Gotemba Premium Outlets is just off the Gotemba Interchange on the Tomei Expressway. In Tokyo, accessing this highway might be easiest to achieve from Shibuya where drivers can jump onto the Metropolitan EXpressway No. (Shibuya Route), staying on this as it turns into the Tomei Expressway.
How much does it cost to use the highways? NEXCO (Nippon Expressway Company Limited) lists toll fees as around 3,500 yen (~ 3,000 yen with ETC) one way. Expect journey times of 1 hr 40 mins dependent on traffic and how familiar you are with driving on Japan's roads. These times don't take into account actually getting onto the highways in the first place.
Renting a car in Japan is always much cheaper if you can return it to the place where you picked it up. A 12-hour rental kei-car might set you back around 5,000 - 6,000 yen.
Have you ever been to Gotemba Premium Outlets? Let us know how you got there and how much it cost.
See our 'How Much | Travel' series for more destinations and the cost of travel from Tokyo and beyond.
See us on ...
Twitter: @City_Cost_Japan
Facebook: @citycostjapan
Image(s)
pang yu liu Flickr License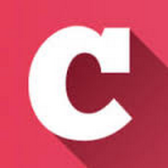 A Q&A and blogging community about life in Japan (plus a load of life-in-Japan stats!). Get your questions answered, share your experience! | Inquiry -> KyodoNewsDigital International Media | Tokyo, Japan | +81 3 6252 6402
---