Jan 14, 2018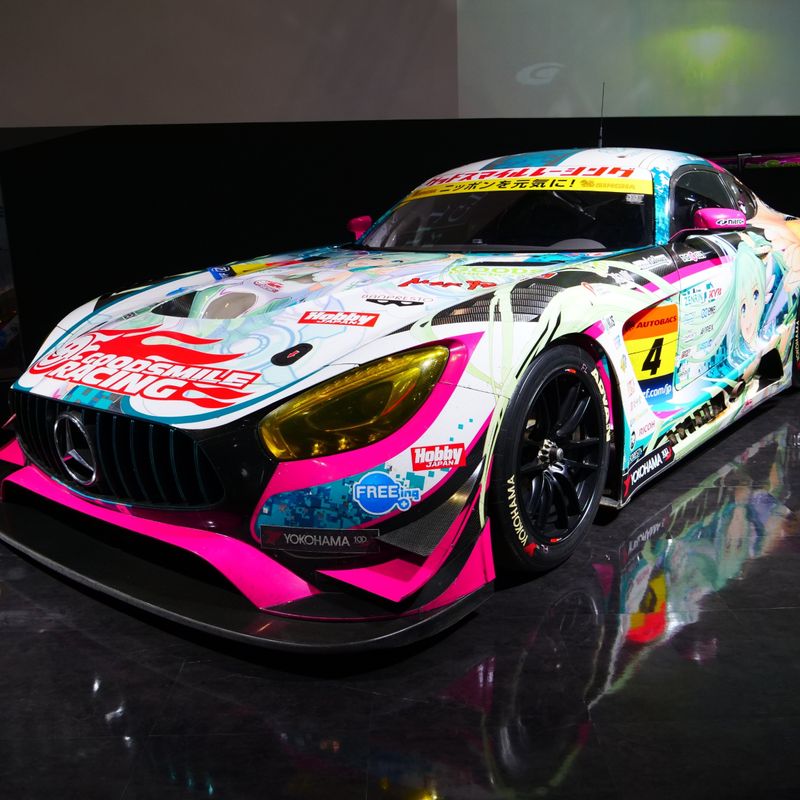 Racing fans who attended Tokyo Auto Salon 2018 might have to been pleased to see the GT300 championship-winning car belonging to "Goodsmile Racing with Team UKYO," driven by Japanese drivers Taniguchi Nobuteru (谷口 信輝) and Karaoka Tatsuya (片岡 龍也). The car, a Mercedes-AMG GT3, is well-suited to an event like the Tokyo Auto Salon with its bodywork based on the "itasha" style featuring a recreation of popular vocaloid, Hatsune Miku.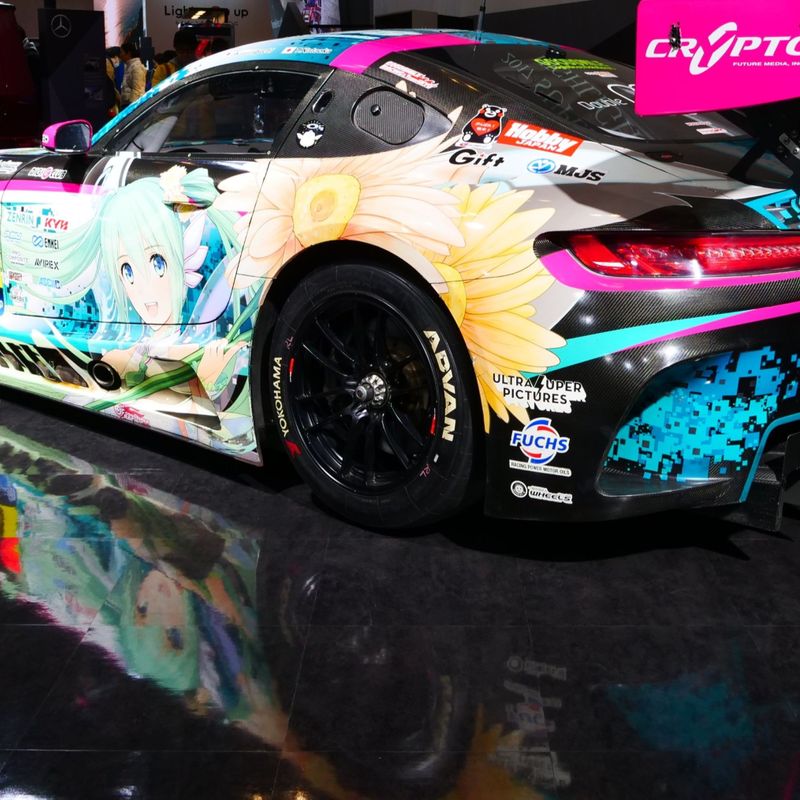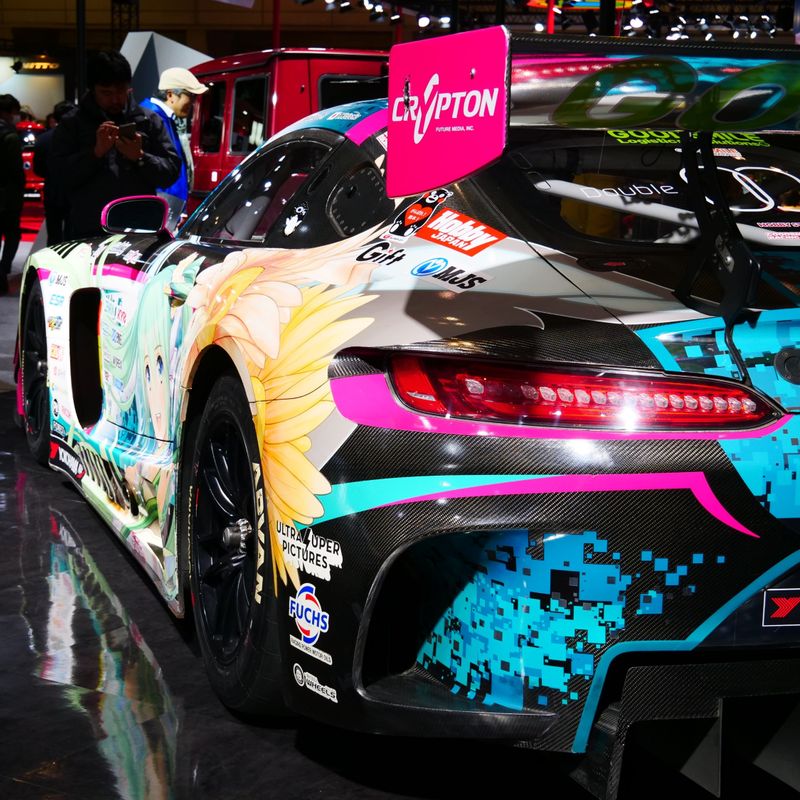 More importantly though, this is a car well-suited to the track, packing a 6.3 liter / V8 engine, and specced-out with high-grade traction and cornering mechanics.
Team "Goodsmile Racing with Team UKYO" are set to try and retain their championship crown using the same car in the GT300 2018 season, with Taniguchi and Karaoka keeping their places behind the wheel.
The Mercedes-AMG GT3 made its first public appearance at the Geneva Motor Show in 2015. The model was used by four teams during the 2017 GT300 season.
SUV Mercedes GLA 220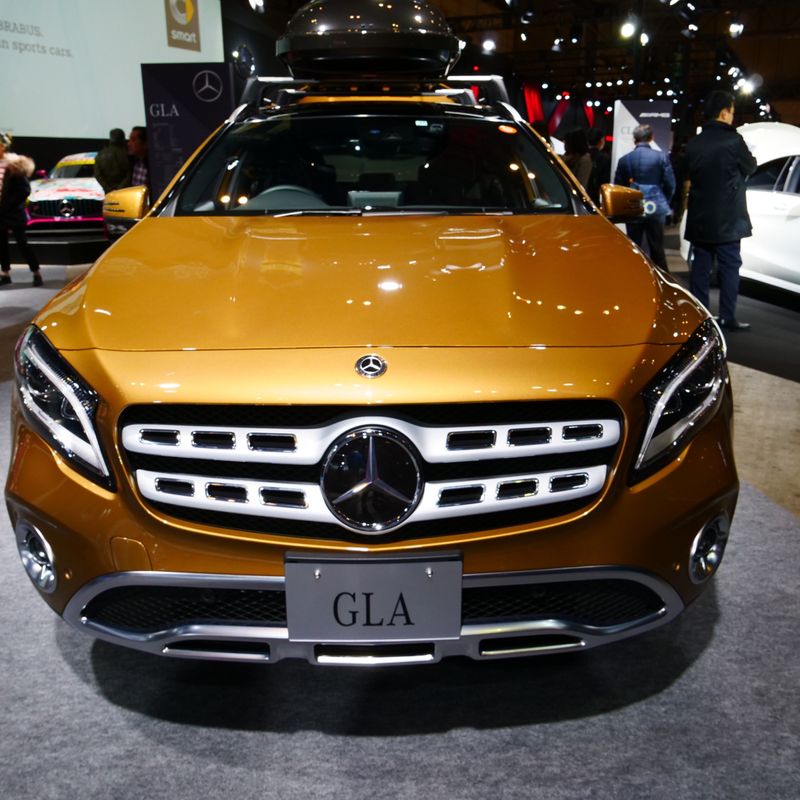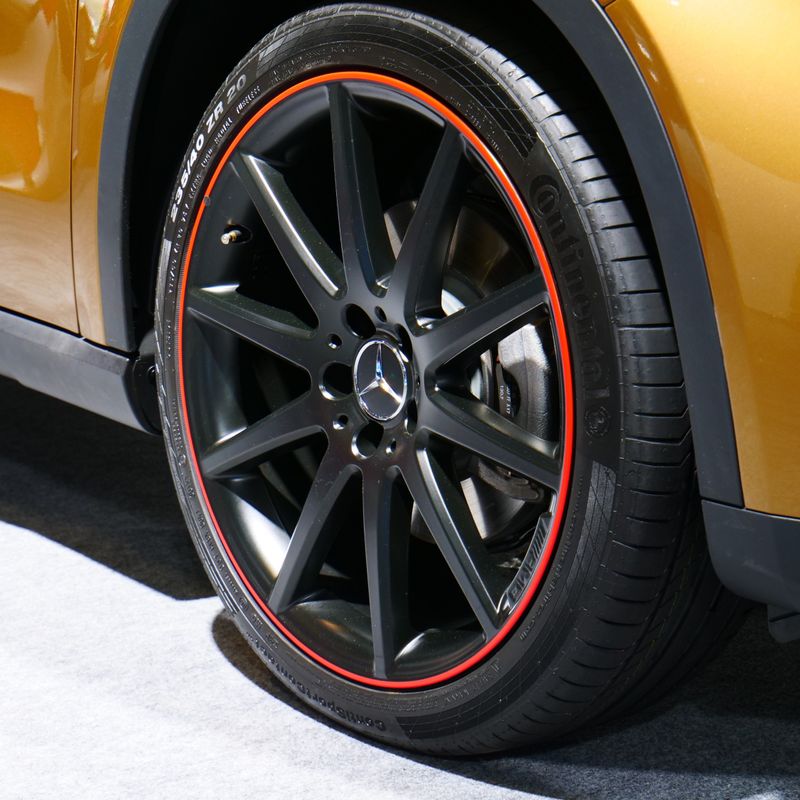 Not quite as sexy, but probably more popular (in practical terms) and with a minor facelift, the compact SUV Mercedes GLA 220 (replete with the 4MATIC all-wheel drive system) was on show at TAS 2018, sporting its new "Canyon Beige" paint job.
Mercedes-AMG C 63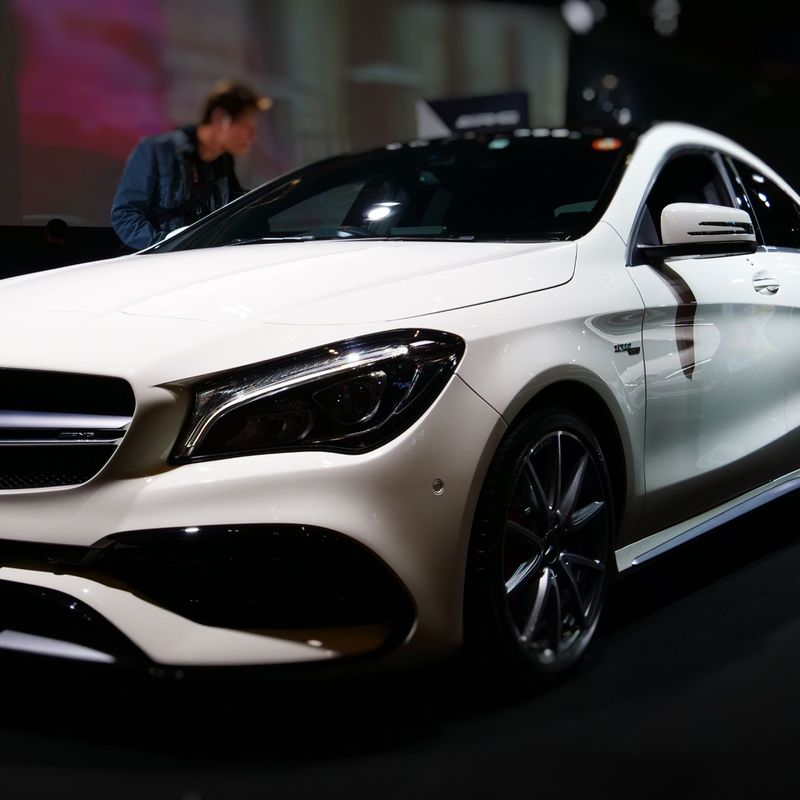 With a 4 Liter / V8 biturbo engine under the hood this sedan can shift from 0 - 100 km/h in just over four seconds, reflecting the kind of "motorsport" mentality that went into the car's design.
In fact, the makers of this motor describe the exterior corners as "brawny." It's an odd choice of word to throw at someone who might be thinking of purchasing something so classy as a Mercedes-Benz, especially when you're asking them to hand over some 12 million yen for it.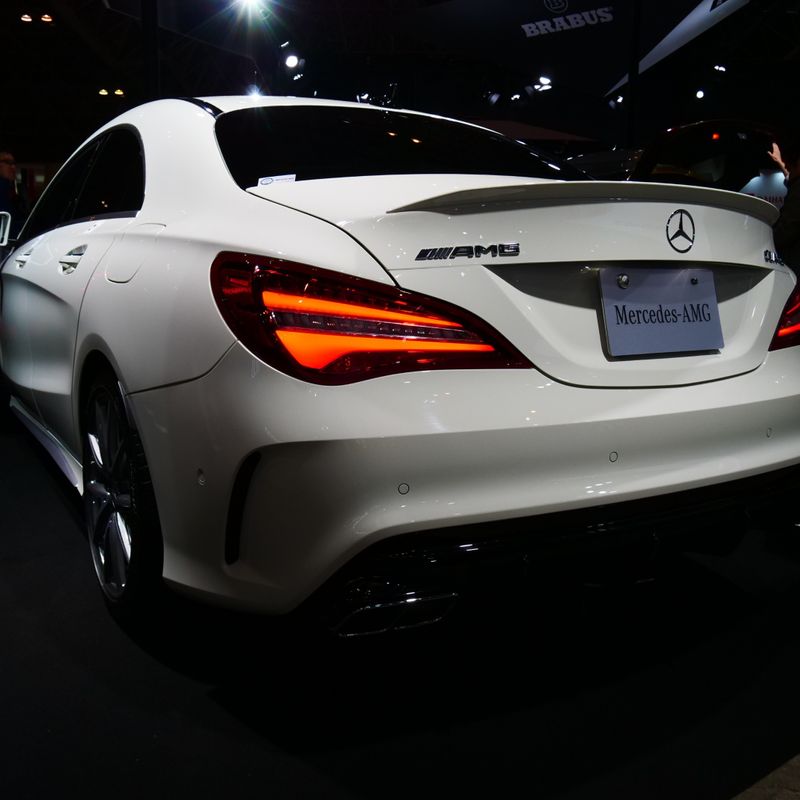 Still, whatever the descriptor used for the car's exterior, we liked the look of it, as did plenty others at the auto salon.
smart BRABUS forfour
The smart BRABUS forfour canvas-top limited made its Japan debut at the Tokyo Motor Show 2017. It was here at TAS 2018 as part of a campaign from the Mercedes-Benz online store -- the only way that the canvas-top version of the sporty urban A to B can be purchased … for around 3.5 million yen.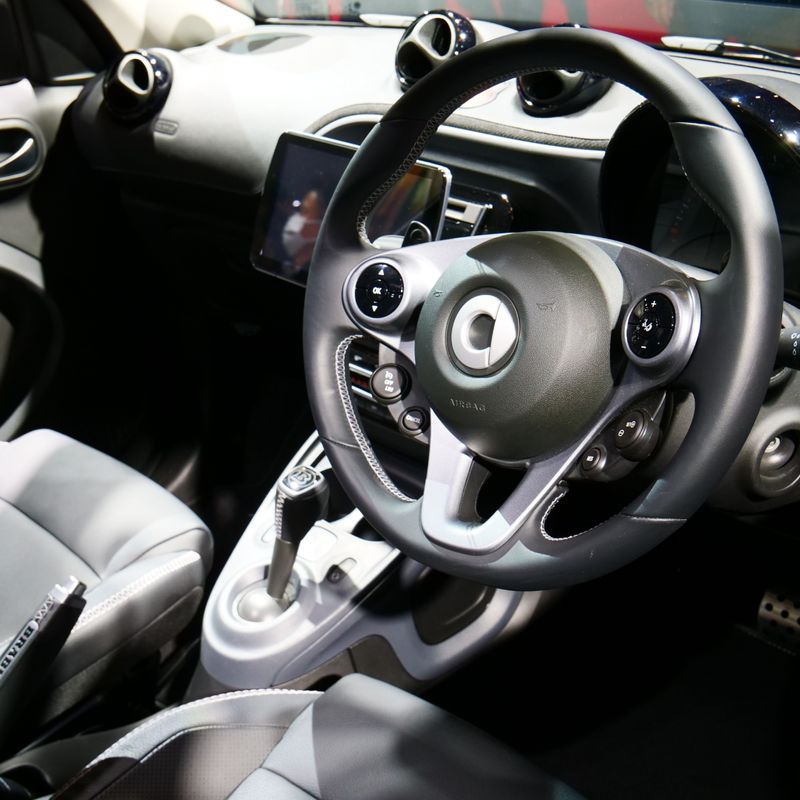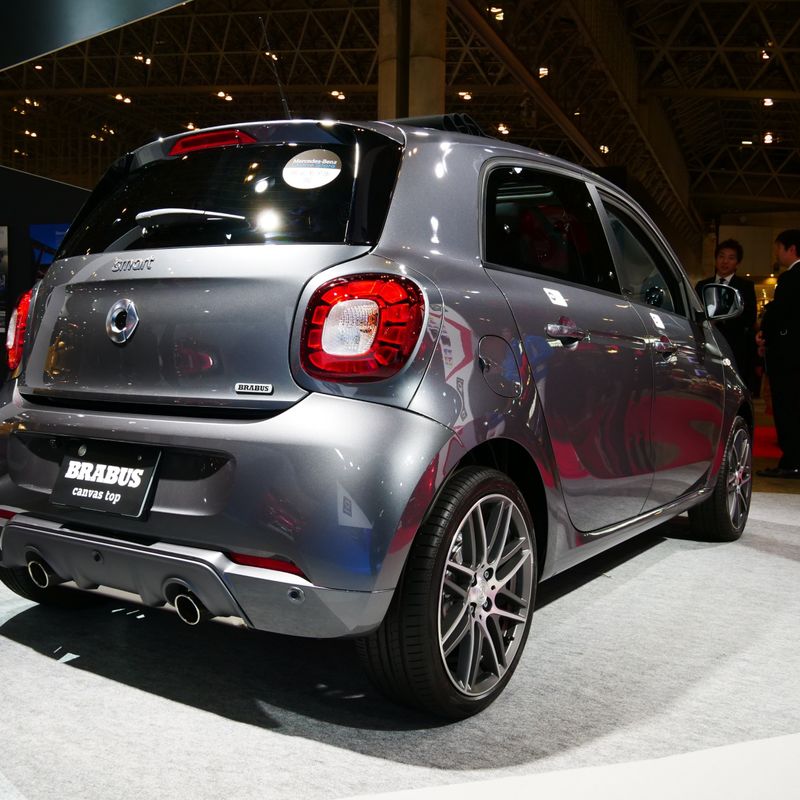 Close by at TAS2018 was a "smart BRABUS cabrio tailor made" in blue and white -- the funky little run around that comes with a myriad of customisation options, from thousands of colors for the exterior, detachable body parts, and even a choice of seams for the leather interior.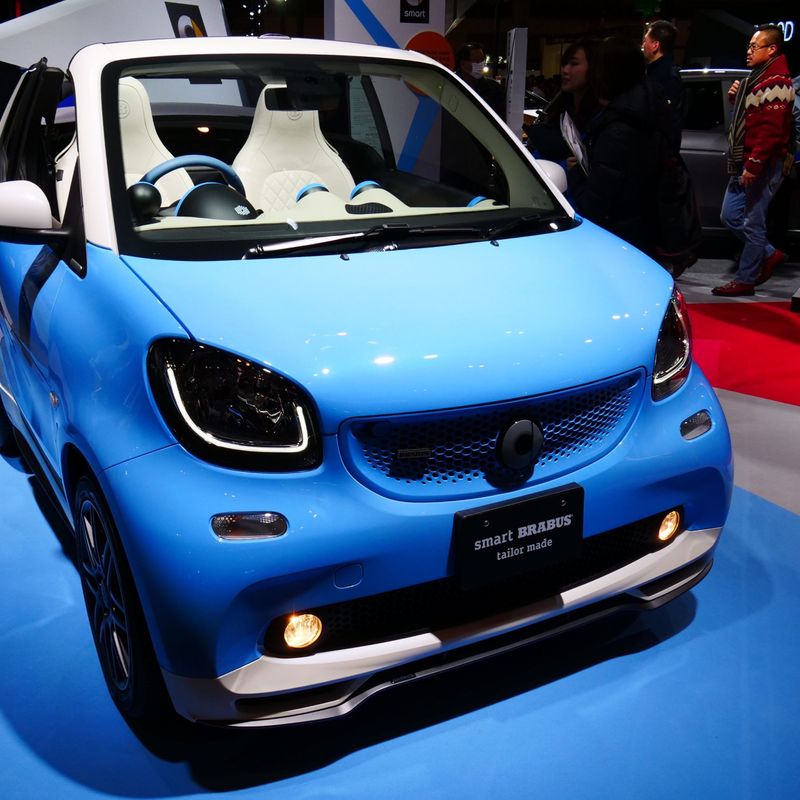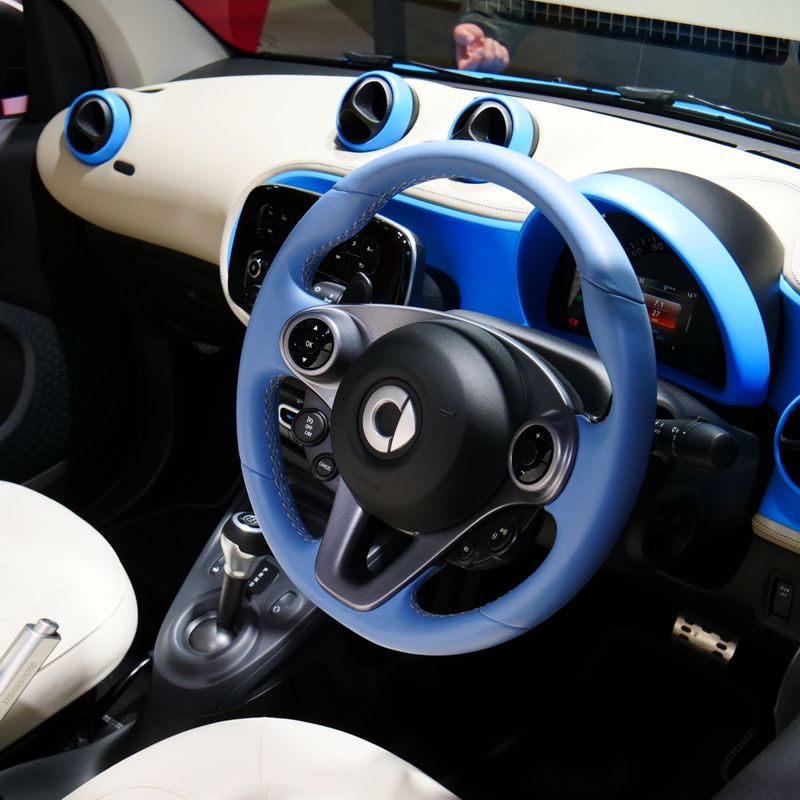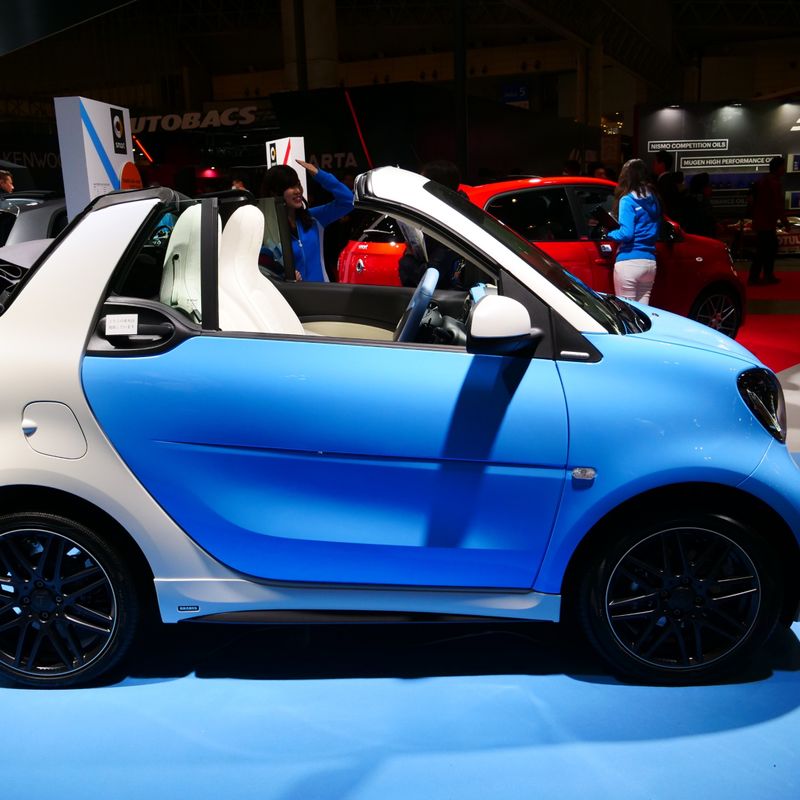 Mercedes also gave a TAS 2018 airing to their off-road "G 350 d" which the makers describe as having a "purist design," a design which seems to us to hark back to the blunt, no-nonsense straight edges that characterised off-road vehicles in the days when only those drivers who actually needed such things went out and bought them.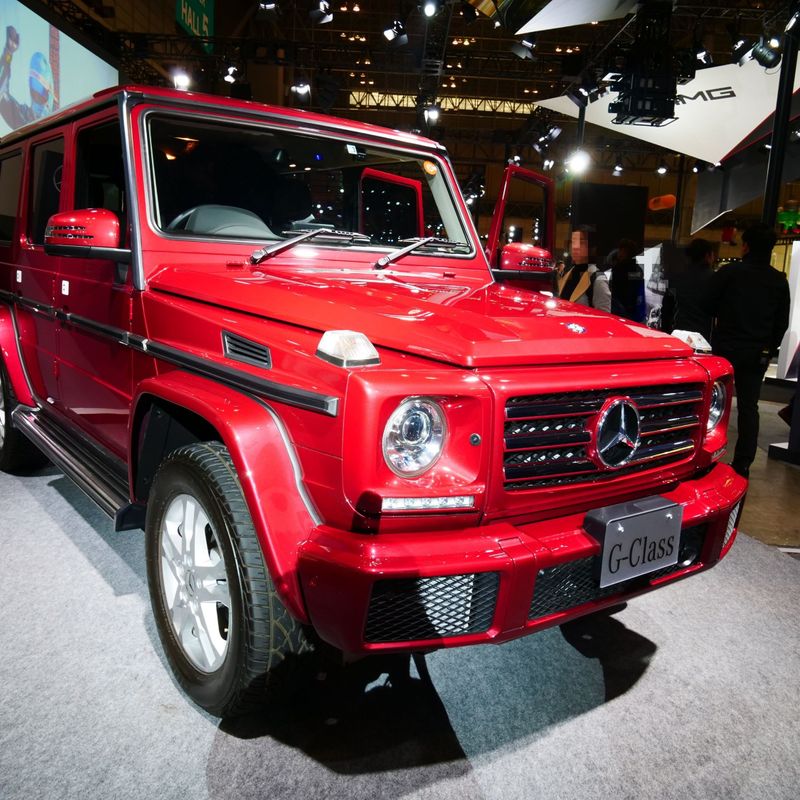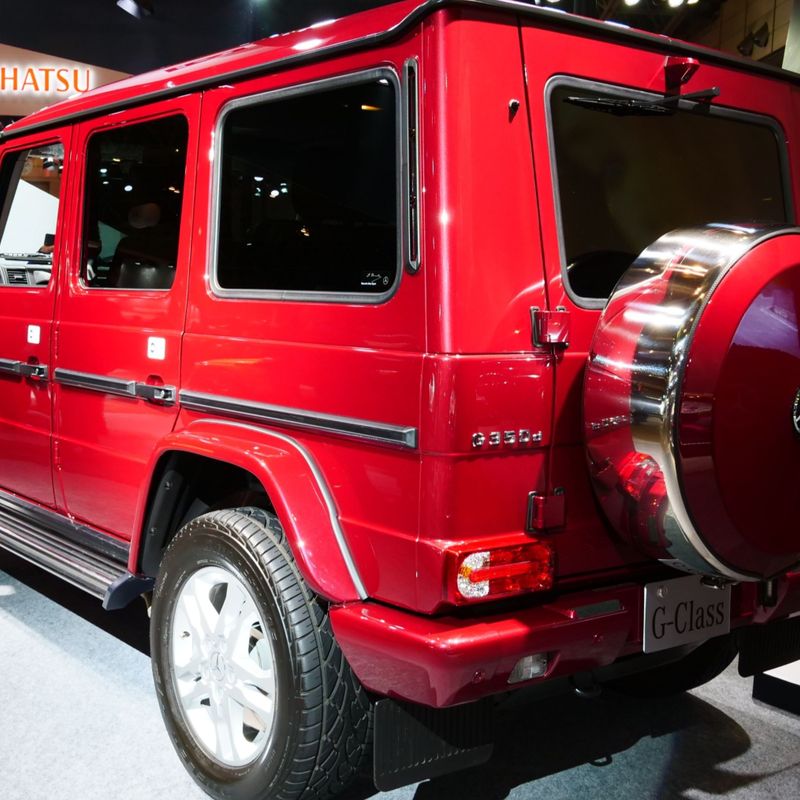 The "purist" design of the G 350 d comes with a V6 diesel engine that has increased output by 33% compared to the older G 300 CDI.
For more of our coverage of Tokyo Auto Salon 2018:
Tokyo Auto Salon 2018; wildest custom cars back in town in even greater number
Subaru car lineup, Tokyo Auto Salon 2018
Further reading:
Biggest and best auto shows in Japan: 2018 and beyond
See us on ...
Twitter and Facebook: @citycostjapan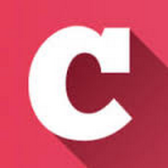 A Q&A and blogging community about life in Japan (plus a load of life-in-Japan stats!). Get your questions answered, share your experience! | Inquiry -> KyodoNewsDigital International Media | Tokyo, Japan | +81 3 6252 6402
---