Nov 23, 2016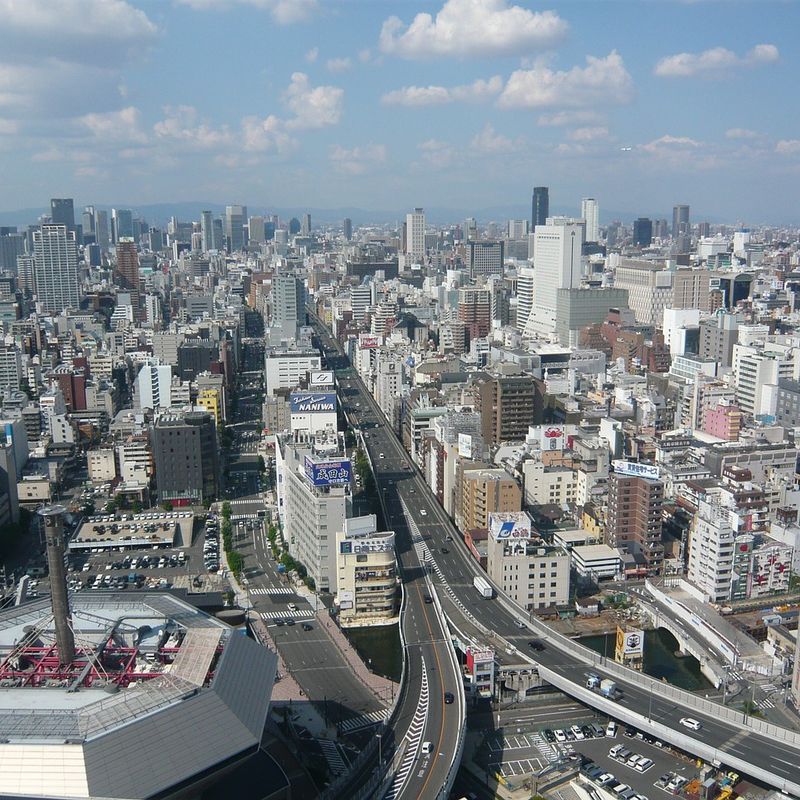 (Osaka)
A mere prefecture apart, Osaka and Nagoya bear plenty of similarities. Traditionally merchant cities of Japan, they might now claim to be, respectively, the second and third largest largest cities in the country (although Yokohama may also have something to say about that). To this day, both Osaka and Nagoya remain two of the most important ports of Japan, conduits for a large portion of the country's trade. Given the commercial importance, together with the proximity, you can almost imagine the amount of business activity and travel that takes place between these two cities. So it is, that we take a look at just how much it costs to travel between Osaka and Nagoya.
Due to the proximity, there are actually limited options for travelling between the two, in a good way. Flying to Nagoya, for example, makes little sense unless with a privately owned plane! By the time your vessel reaches cruising altitude it would likely be time to bring her down. In fact, we couldn't find any carriers making the Osaka to Nagoya run. As a result, most of the traveling will involve the rail or the road. (All costs / fares listed below are in Japanese Yen, based on making bookings (where relevant) one month in advance, directly with the service)
(NB* This post was updated as of Sept 2017)
Shinkansen
The Tōkaidō Shinkansen service travels between Shin-Osaka and Nagoya stations. Traveling by Shinkansen presents the most speedy and relaxed form of travel between the two cities, with just a slight premium.
The table below shows costs for one way journeys. For a return trip, simply multiply the price by two as there are no special deals for return journeys on Japan's Shinkansen.
| | | | | |
| --- | --- | --- | --- | --- |
| | Unreserved Seats | Reserved Seats | Green Car | Time |
| Nozomi | 5,830 | 6,360 | 8,790 | ~ 50 mins |
| Hikari / Kodama | 5,830 | 6,150 | 8,580 | 55 - 70 mins |
First departure from Shin-Osaka - 6:00 (Nozomi, arrives Nagoya at 6:48)
Last departure (direct) from Shin-Osaka - 22:30 (Nozomi, arrives Nagoya at 23:20)
Little difference in the price of Shinkansen tickets then, but you could be looking at an extra 20 mins on the time with Hikari and Kodama Shinkansen. The Japan Rail Pass is valid on Hikari and Kodama trains between Shin-Osaka and Nagoya but not on Nozomi trains.
Platt Kodama
There are few deals for getting cheaper Shinkansen tickets (probably a good thing) but there is the Platt Kodama which could be suitable for some travelers making the run between Osaka and Nagoya. Operated by JR Tokai Tours, the compromise for this slightly cheaper fare is the lack of choice with train times and seat preference. Most importantly, you will need to make your reservation at least one day in advance with no changes afterwards.
| | | |
| --- | --- | --- |
| | Reserved seats | Green Car |
| Platt Kodama | 4,200 | 6,400 |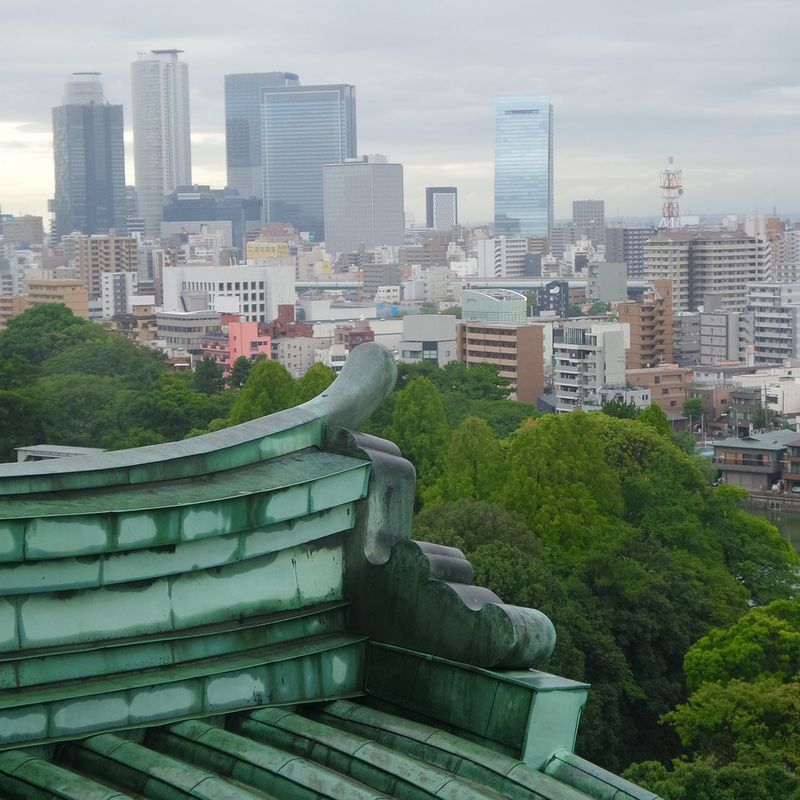 (Nagoya)

Local / express / rapid trains from Osaka to Nagoya
If you choose to take a more leisurely train ride, there are basically two options for getting from Osaka to Nagoya; JR and Kintetsu Railways.

To Nagoya by JR trains
Travel by JR Trains, between Osaka and Nagoya will, at least, mean a transfer at Maibara Station. A regular ticket costs 3,350 yen with a journey time of three hours. The trip might look something like the one detailed below ...
OSAKA - (JR Kyoto Line Rapid) - KYOTO (no transfer required) - (JR Biwako Line) - MAIBARA - (JR Tokaido Line New Rapid Train) - Nagoya
If you are traveling during the school holidays and want to save money on JR tickets, there is the option of the Seishun 18 Kippu. The journey on such a ticket works out at a cost of cost 2,370 yen a day and you can choose to get on and off at as many stops as you wish, as long as you reach the destination within the same day. Given that you have to buy a 'package' of five day's worth of tickets with this (which costs 11,850 yen), it's probably best left to those for whom the Osaka to Nagoya jaunt is part of a longer and larger trip.
To Nagoya by Kintetsu Railway
Kintetsu Railway offers the option of traveling between Osaka and Nagoya without a transfer. "Urban Liner" Limited Express trains take just over two hours and cost 4,260 yen (reserved seat / 4,770 yen on a Deluxe seat) each way. Note that this line only departs Namba Station in Osaka and will arrive at Kintetsunagoya Station at the other end. From the latter it's a 5-min walk to JR Nagoya where you can access Shinkansen and the usual booming chaos of a major train station in Japan.
Of course, travellers can also take it easy on the Kintetsu Railway, as in you can go a bit slower. With just a few transfers and about 3.5 hours, you can get a one-way ticket between Osaka and Nagoya down to a cost of 2,360 yen.
Bus


A bus journey between Osaka and Nagoya will take around 3.5 hours during the day, which is just as long as a regular train ride. If you go with the bus, you can choose from the Tokai Highway Express Bus Company or WILLER. Night buses are available typically departing around 23:00 and arriving at around 5:30.
The Tokai Highway Express Bus Company operates only on journeys that start or end in Nagoya. The cost for the trip between Osaka and Nagoya ranges from around 2,000 - 3,000 yen one way or 4,750 yen for a round-trip ticket. Night buses cost a little more.
WILLER also offer bus journeys between Osaka and Nagoya with departures usually from either WBT Umeda or Namba OCAT and arrive at Nagoya Station Noritake (a few steps east of the JR station). Seat types vary as do costs ...
| | |
| --- | --- |
| RELAX[NEW] | from 2,500 |
| RELAX[NEW](2seats) | from 3,000 |
| NEW PREMIUM Single | ~ 3,000 |
| NEW PREMIUM 2 rows | ~ 2,800 |
| NEW PREMIUM Eco | ~ 2,600 |
Driving
Drivers are looking at about a two - three hour drive to get from central Osaka to central Nagoya, journey times which could make driving an attractive option for some. Doing a basic route search via the Nippon Expressway Company (NEXCO) turns up the cost of expressway tolls along the route as being around 6,000 yen. A typical course might take drivers from the Umeda area of Osaka starting on the Hanshin Expressway Nop.11 Ikeda Route to get to the northern reaches of the city before joining the Meishin Expressway for the largest part of the drive. From the Meishin join the Nagoya Expressway No.16 Ichinomiya Route north of Nagoya and then merge onto the Route 6 Kiyosu Route to take you into the city center.
The cost of a rent-a-car with a pick up at a location in Osaka and drop off at a location in Nagoya might be around 15,000 - 20,000 yen for a compact model over a 12-hour rental period. If that sounds expensive, it probably is. Picking up and dropping off in the same location is significantly cheaper in Japan.
(NB* This post was updated as of Sept 2017)
In your experience, how much is it to travel from Osaka to Nagoya? Drop us your suggestions and travel experiences below.
See our 'How Much | Travel' series for destinations from Tokyo and Osaka ...
How much does it cost from Osaka to Sapporo?
How much does it cost from Osaka to Fukuoka?

How much does it cost from Osaka to Kyoto?
How much does it cost from Tokyo to Osaka?
See us on ...
Twitter: @City_Cost_Japan
Facebook: @citycostjapan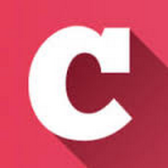 A Q&A and blogging community about life in Japan (plus a load of life-in-Japan stats!). Get your questions answered, share your experience! | Inquiry -> KyodoNewsDigital International Media | Tokyo, Japan | +81 3 6252 6402
---