Feb 18, 2019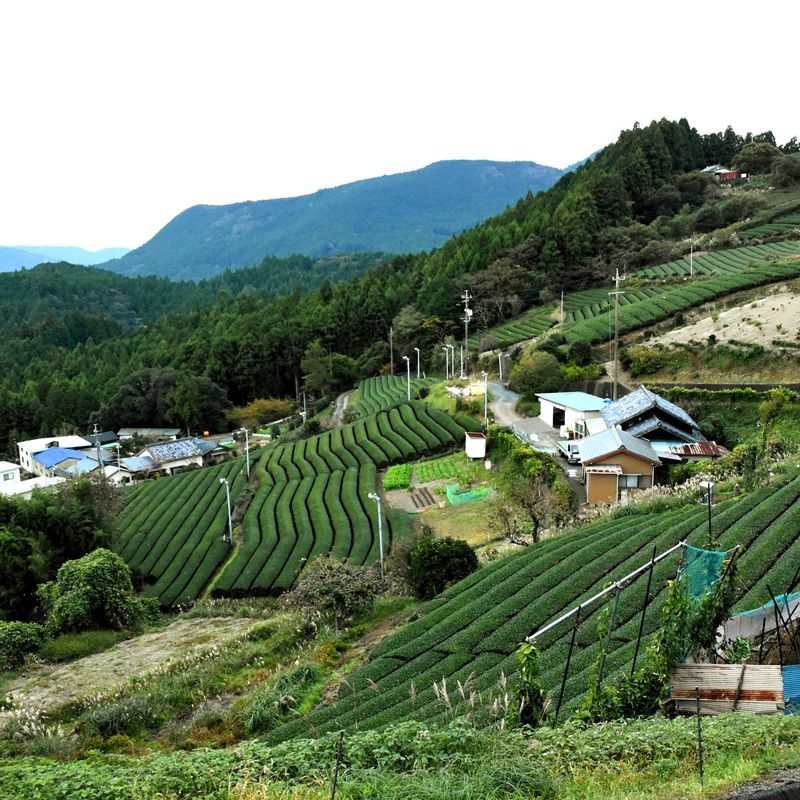 In November of 2018 team City-Cost broke free of their office-life shackles (for a limited-time only) and made for the hills in search of fresh air, natural greens (rather than urban grays), and a taste of life in rural Japan in the town of Enshu Morimachi, Shizuoka Prefecture. During our time in the region we were fortunate to sit down and chat with a number of the area's residents who talked to us about how they made the switch to the rural life in Japan. What follows is a summary of some of the most important lessons we learned which we hope may serve as a starting point for others looking to make a life in the countryside of Japan.

Architecture, design, construction - work with your hands
It's probably more than just coincidence that a number of the people we spoke to about making a life in rural Japan had backgrounds in fields like architecture and construction. Even including those who didn't boast of prior experience in such fields almost everyone, since moving to the countryside, had turned their hands to construction to some degree, whether it be in the reforming of old homes, the construction of buildings from scratch, or simply adding to the appeals of their property with verandas and performance stages.
And these skills, whether acquired in the past or learned on-the-job, are largely turned to personal property and business rather than being touted to potential employers.
A common lament coming from both inside and outside of Japan's rural communities is aimed at the precarious existence of traditional old buildings -- homes, warehouses, inns -- many of which are abandoned (空き家 - akiya - empty home) or are facing the prospect of being knocked down due to owners being unable to cope with, or afford the high cost of, maintenance.
We were told on many occasions that Japanese people are very fond of these buildings, and in their collective the kind of townscapes they help to create, and are sorry at the prospect of them disappearing. Much of this lament comes from a distance though, with most people unable or unwilling to do much about it.
Having the desire, the skills, and the finances to move to rural Japan and rescue at least one of these properties sounds like something that most people would welcome then.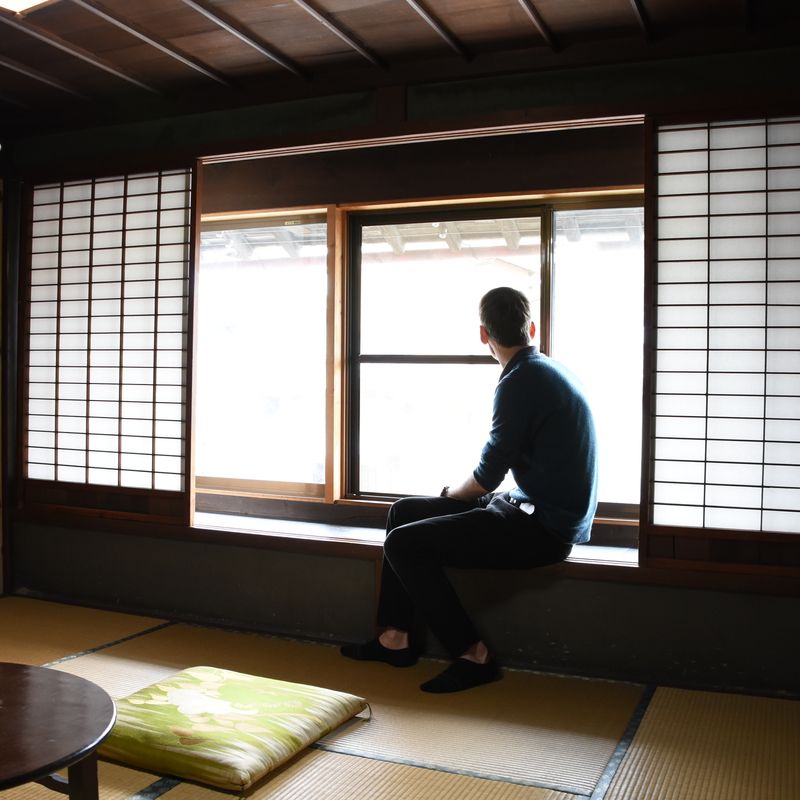 (Contemplating the rural life in a room in at Guesthouse Mori to Machi which owner Shinya Iwase reformed from a traditional Japanese confectionery store)
There's youth in farming
We were lucky enough to be afforded an agricultural experience by the kind people at Sano Farm, a sizeable farming operation in Morimachi, Shizuoka Prefecture. The average age of the over 20 permanent members of staff at the farm was, at the time of visiting, just 35. Something which came as a surprise to us. A surprise because news media tends to focus on how old everyone is in these parts.
However, such a young age in some ways could be seen as reflecting a trend across Japan that, according to reports from Japan's Ministry of Agriculture, Forestry and Fisheries (MAFF), has seen the number of newcomers to agriculture under the age of 50 remain high in recent years.
A 2017 survey conducted by MAFF targeting young farmers in Japan reveals the most frequently cited attractive point of agriculture as "great discretionary freedom," which we take to mean as being better able to make your own choices in life. The next most cited point was "great time flexibility." It's interesting to note that these two points came ahead of "dealing with nature and animals."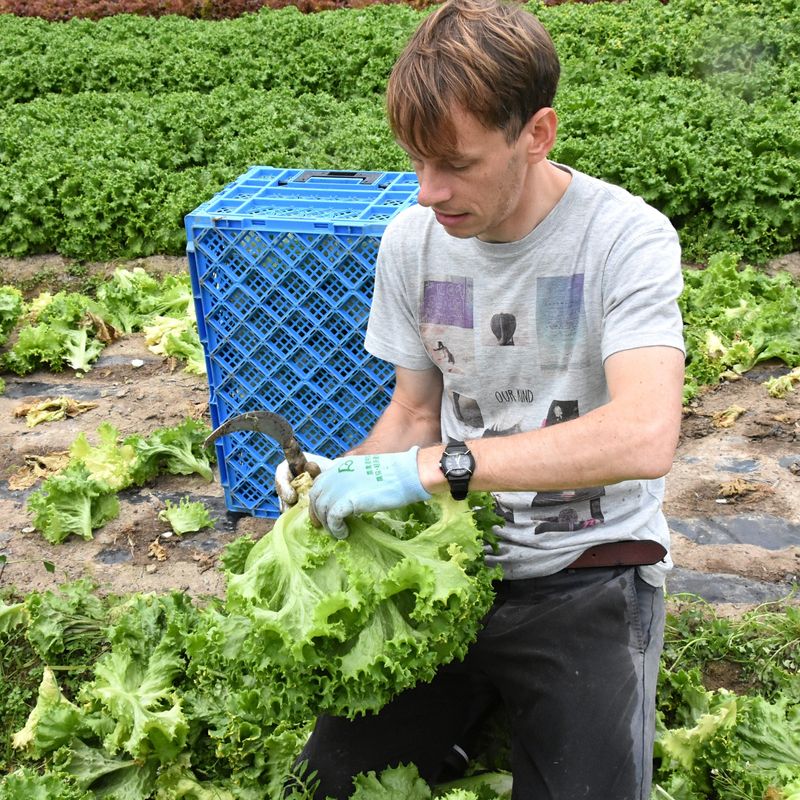 (Getting schooled in lettuce picking, Sano Farm, Enshu Morimachi, Shizuoka Prefecture)
The point being then that some young people in Japan are turning to a life in the rural areas and that agriculture could be a legitimate source of employment for them. And in the case of the latter, it's not necessarily because they want to work with "nature and animals."
Rural life and freedom
This is perhaps the most common thread of sentiment we encountered in talking to people who had made the move to a life in rural Japan -- a desire to freedom. Among the young people it seems to have been a freedom afforded by getting out of the "salaryman life" of big-business employment in the city -- long days, overnighting in the office, lack of time to spend with loved ones and the kind of life in which, as one rural resident remarked, "People make lifestyle choices dictated by the distance of their commute."
The freedom afforded by a life in the countryside would appear to be a double-edged sword though. Yes, people here are free to make their own choices, to plot the course of each day and the direction of their future. However, and again among the younger countryside movers, financial freedom seemed to be an implicit, if not an explicit, concern.
Government support, at both state and prefectural level, had helped people to find their feet in the rural life, whether it be funds to put towards reformation work or programs offering a basic income. But the support runs out at some stage leaving people to fend for themselves. By definition really, the young people we met were still in the early stages of their rural lives. Is it telling then that we didn't meet anyone a few years down the line?
The need to establish contacts
Stereotypes of the people who are deeply rooted in rural areas, perhaps both in Japan and beyond, conflict -- community is important, essential even, and yet the people needed to maintain them, i.e. new people, are not always welcomed by the people who need them. At least not when they turn up unannounced.
"I want to be a barrier against such people," one interviewee told us of their desire act as a contact through which people arriving from outside of rural Japan can become ingratiate by the rural community and reduce any potential of a frosty welcome from some.
So, to put it into the words of some conspiratorial movie, you need an "in." You need to build relationships prior to making the move, and then nurture them during the early years before you can get to the ultimate of country bumpkin stereotypes -- being suspicious of outsiders yourself! (Humor)
There's little room for the introvert
What strikes about the people we spoke to during our time in the region is that only one of them spoke about the isolation that may come with the rural life (in unfavorable terms or otherwise).
"When I think about what is "lonely" for me, when I'm in places overflowing with noise I wonder if I have a sense of security. I think it's great to be in quiet places," came the answer when we posed the question.
"What is it to be lonely? Loneliness is something that comes from your own heart, isn't it?"
While we don't want to get philosophical here it is true to say that the heavy air of loneliness was conspicuous by its absence during our time in the region and conversely nobody mentioned anything about wanting to get as far away as possible from other people -- something which might be seen as a stereotype of the countryside resident.
In fact we might go as far as to say that the more social one is the better suited to a life in rural Japan one might be. Not in the sense of rounding friends up for a night on the tiles (there are no tiles) or for a social brunch while the partner is at work. No, rather it's in the sense that the city-to-countryside transition maker is going to have to show their face be it in lending support, joining in local events, promoting their business or simply to make the transition a smoother one.
This is especially true of those whose transition is aided by support from the local government, for example through the Regional Development Cooperation Volunteers (地域おこし協力隊) program, which is largely hoped to have a regenerative effect -- they invest in the person making the transition with the implicit goal being that this, in turn, encourages others to make a similar move. One suspects this isn't going to work if the object of investment adopts the status of introvert. On the contrary, such people are often required to lend their skills to town promotion efforts.
An entrepreneurial spirit can go far
Arguably the perennial question regarding making a life in the countryside is one of jobs. In rural Japan, as maybe with rural "anywhere," jobs are at a premium. Most of the people we spoke to, particularly those who had made the move from the city to the country, were working for themselves. Now, one could make the case that this was the goal anyway -- the freedom that comes from this. But one could equally make the case that they had little other choice.
It stands to reason -- if there were more jobs available, then more people would make the move to fill those jobs and then, ultimately, you wouldn't be in the countryside, you'd be in the city.
Now, if the status of the rural job market presents a challenge to the Japanese, it's probably even more acutely felt by the expat, as is the question of going into business for oneself. Japan is reluctant even to give us a credit card or rent us a nice apartment, let alone stump up a business loan or give us a long-term mortgage on a property.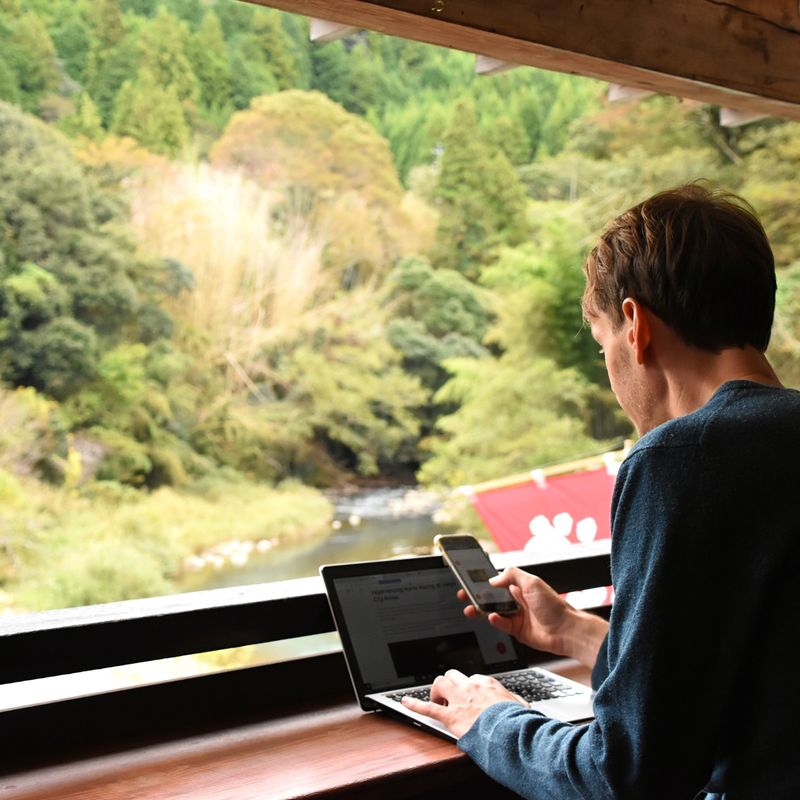 (Is this what an office in rural Japan looks like? Contemplating the possibility, Enshu Morimachi, Shizuoka Prefecture)
Still, it appears that much of the rural life in Japan is hooked up to the Internet so remote / freelance work may be an avenue of income to explore.
How much do you desire it?
At the risk of sounding like a preppy school principal one of the strongest voices we encountered in rural Japan was the one telling us that, "If you have the desire to do it, well, you can do it."
The message ties into the aforementioned "entrepreneurial spirit." This is not to say that our interviews were layered upon an undertone reflecting any great hardship in getting things set up. Far from it in fact. But the head full of dreams that often sparks a dramatic lifestyle change is typically given plenty of opportunity to give up.
"Everyone revealed a longing for a similar kind of lifestyle," said one rural resident of the people who paid them a visit during an open house event hosted by their community.
"But there were people who had given up on similar projects, people who felt that the timing would make it impossible for them."
Another resident reflected a similar sentiment coming from those people from the outside looking in.
"For (places) facing issues such as vacant homes, they want people to come and live here. But talking to people about this, coming here is fine, say, after retirement to live off a pension, but for people who still need to work, even though they might like the area, they feel they can't come because of a lack of employment opportunities."
At the core of this then is the message of, "How much do you really want it?" Any lifestyle transition is an easy one to romanticize about but it's equally as easy to give up on it as soon as some of the blunt realities present themselves.
Of course, writing a piece such as this is to leave ourselves open to any number of criticisms -- Is that all you learned? How much can you learn in such a short time? How does this apply to the expat living in Japan?
Well, the above isn't all we learned -- we also learned how to pick lettuce and persimmon -- but these "lessons" do seem most pertinent to those for whom, like us, life in Japan has largely been limited to the city and all the comfort and commuter drudgery that comes with that.
Just as our lives in Japan have been limited to the city, so too our experience of life in rural Japan was limited to the point that being able to use the term "life" is really a fallacy. "Glimpse" would be more appropriate for we can in no way pretend to give lessons about a life actually lived in rural Japan. Instead we've listened to the experiences of others but in many cases even they were relative newcomers. Maybe that's the point though. It's a brutal truth that the life of the longest-term rural resident in Japan is coming to an end and if they are to be succeed it will be done by people like (potentially) us -- the city slicker, the city-stressed office worker, the city escapee, green as grass to life in the countryside but desiring enough to give it a go and figure it out in the process.
for more about rural life in shizuoka & Japan
Video highlights ...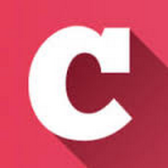 A Q&A and blogging community about life in Japan (plus a load of life-in-Japan stats!). Get your questions answered, share your experience! | Inquiry -> KyodoNewsDigital International Media | Tokyo, Japan | +81 3 6252 6402
---