Dec 21, 2018
Gallery - Sano Farm, Morimachi, Shizuoka
---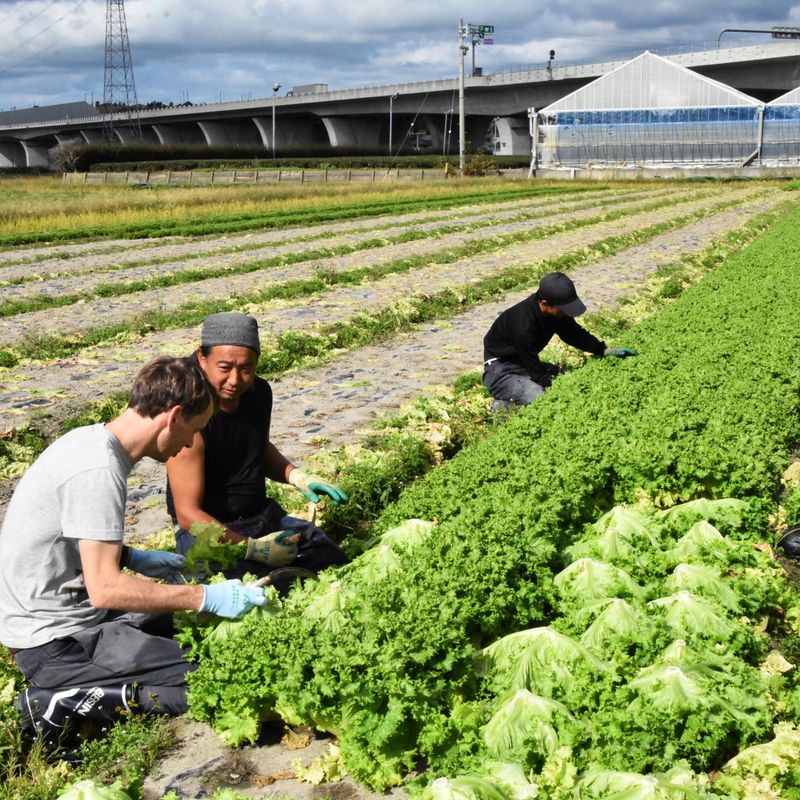 If the rural life is synonymous with farming and agriculture, then during our taster of said life in the charming town of Enshu Morimachi in Shizuoka Prefecture, central Japan, we should turn our hands to the earth for some agricultural experience.
"The traditional Japanese farmer doesn't take any nonsense, you know," says my Japanese colleague with a cheeky grin as they have fun with my ill-founded stereotype of this nation's farmers as being grizzled old-timers with little time for city types.
Still, ahead of our agricultural experience, this doesn't bode well for an expat that's spent the entirety of their years in Japan getting softened by the nation's urban conveniences and who hasn't so much as sprinkled seeds since growing cress out of an egg cup back in kindergarten.
The exclamation mark highlighting my readiness, or lack thereof, for some salt-of-the-earth instruction from a no-nonsense farmer is probably best represented by the fact that just 30 minutes ago we were in a local hardware store getting fitted out for boots more appropriate for the occasion than our city sneakers.
As we roll up to the farm in a rental packed with laptops, wifi routers, and shiny new wellies (with the price tags still attached) I realize I haven't felt this awkward since a first day of school.
I'm immediately put at easy though, when we are met by Atsuko Sano, the senior managing director at Sano Farm, who, in business-casual attire (although with a pair of wellies that look more worn than ours), greets us with the same warm kindness we've been afforded by everyone in Morimachi and who has agreed to play host to our party of city dwellers as we in turn play pretend at being farmers.
Sano Farm -- Sano Farm Co. Ltd, (有限会社 佐野ファーム) -- spreads out west of the Ota River where the waters break free from the mountains to the north, pouring into a broadening plain of cultivated land at it heads to the ocean.
The farm has been around since the early 80s, starting out with the cultivation of melons. Turned "limited company" in 2003, today Sano Farm's main crops are lettuce (around eight kinds), sweetcorn, persimmon, and rice, along with organic produce.
By local standards, this is quite a sizable operation with around 30 hectares of land for lettuce (including contracted farms) and seven hectares for sweetcorn.
We're starting out on our agricultural experience with the lettuce, which is ready for harvest before being shipped off to supermarkets and retailers, mainly in the Kanto area.
Handed a pair of gloves and a mean looking sickle, Sano puts us in the charge of a group of young men making steady progress along one of the rows.
In picking lettuce you begin by looking for those heads that have got a bit of air, or room to manoeuvre, around the base. These are ready to be cut. One deft flick of the sickle frees them from the earth. Assessing them in your hands, loose and discolored leaves are removed and stems trimmed. We're told to be on the lookout for unwelcome bugs and tips of leaves that have become bleached by the sun.
It's steady work, and with the right frame of mind, you could get into a comfortable rhythm. Unfortunately, I've spent the last few years eyes glued to smartphone and laptop screens, firing off socials and checking emails. In short, I'm a little fidgety. This in combination with a set of long legs that don't take well to bending, and I'm repeatedly looking down the lettuce row hoping that it appears shorter each time.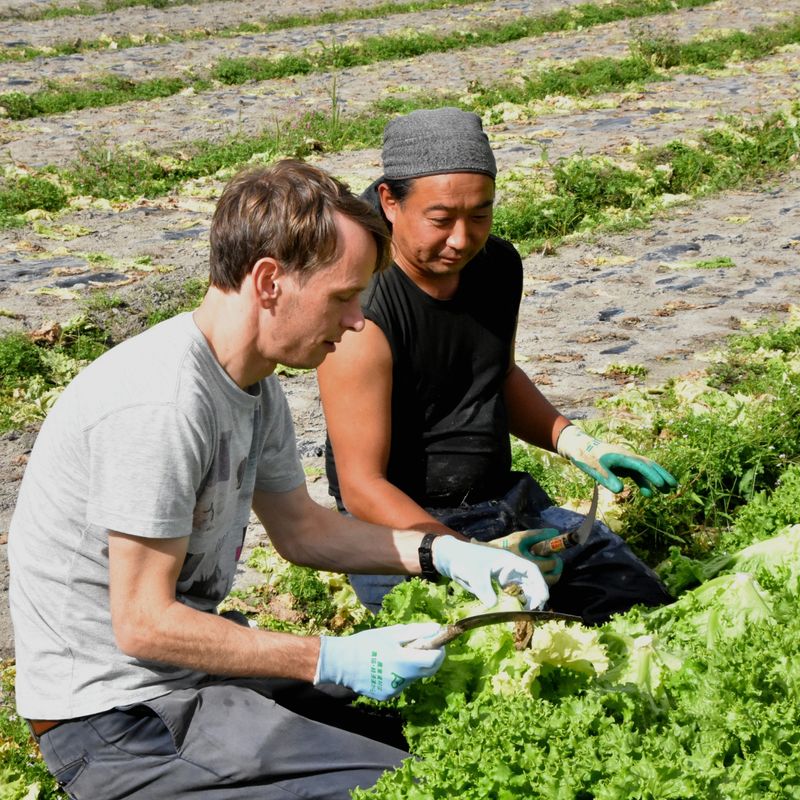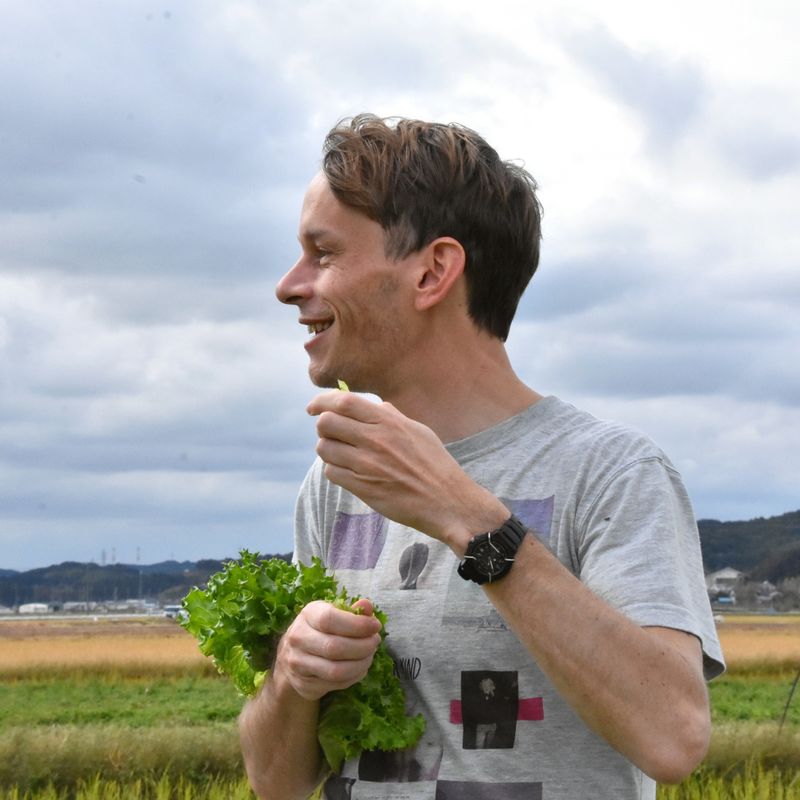 (Tastes even better when you've picked it yourself - Sano Farm, Morimachi, Shizuoka)
On the other hand, the wide open skies seem to have given my Japanese colleague new lease of life, as he adds more lettuce heads to a growing quota.
By contrast, our team of four young men are taking to the day's task with a glowing and efficient calm, and skin bronzed by a life in the outdoors.
The most senior member tells us he has been working here for seven years but the young man working next to me has been here for a much shorter time. Having previously worked in the pharmaceutical industry his transition to agriculture seems an unlikely one but he tells us that he had studied agriculture as a student and wanted to turn his hand to the field.
The youth of our lettuce pickers seems to reflect the majority of the team here at the farm, whose average age (among 21 permanent workers), we are told, is 35.
In one respect, this would appear to buck a trend that has seen a steady decrease in young workers engaged in farming and agriculture across Japan.
Between 2010 and 2015 the number of workers between the ages of 20 - 49 engaged in farming (from commercial farm households across Japan) dropped by around 20%, according to the results of the Census of Agriculture and Forestry conducted by the Ministry of Agriculture, Forestry and Fisheries (MAFF) in each of those years.
In a summary of the Annual Report on Food, Agriculture and Rural Areas in Japan (for fiscal 2017) again published by MAFF it is stated that "of commercial farm households, young farm households account for 10% and non-young farm households for 90%." (Based on figures from the 2015 census with a "young farm household" being that with farmers aged 49 or less.)
However the same report also states that despite an aging and decreasing number of business farmers in Japan, newcomers to agriculture have remained high in recent years with those under the age of 50 topping 20,000 for the third straight year.
Back at Sano Farm HQ, where workers are having their lunches of what appear, for the most part, to be homemade bento, we ask why the average age of the workers here is so young.
"We must have some kind of charm," says a jovial Mr. Suzuki, an elder statesman among the team.
"The number of people who leave is low, too. Maybe its because they are treated well," he continues.
"The younger workers follow the actions of the older workers, so there's no need really to tell people what to do. They learn from what the older workers are doing. And the older workers are earnest people, you know," he says with a warm laugh.
So we ask what kind of workers they look to recruit to the farm, besides thinking about qualifications in agriculture and farming.
"Honest and kind," comes the response from Sano. "People who are more aggressive probably wouldn't fit in with the other workers here."
"Everyone has a good relationship. People here feel comparatively at home."
Whether it's intentional or just standard parlance in Japan for a person in Sano's position, or it's something about my personality, but I like the way she refers to the workers here as "ko" (子) -- child / children -- it fits perfectly with a feeling of being "at home," something that's beginning to affect even me despite rarely having felt further from home prior to our arrival at the farm.
A move into organic farming, around 18 years ago, may also be a factor in helping Sano Farm maintain its appeal with the younger worker.
In a survey targeting young farmers in Japan conducted by the MAFF in 2017, among the five most frequently cited points regarding the attractiveness of work in agriculture was a sense of "social responsibility for the food supply."
For Sano herself, the roots of the move grew a little closer to home.
"Going back to when my daughter was born, at that time she would come to the fields and play while we were working. But we felt that we didn't want her to be eating products that had been treated with pesticides, and we couldn't let her play in soil which had been treated with them. So we began thinking about how we could reduce the use of pesticides," Sano tells us as she explains the move into organic farming.
"If we don't need to use pesticides, then we want to grow products without using them. The same with chemical fertilizer, if we could avoid using this, maybe we could grow products that are more delicious."
Sano's daughter is now one of four female, permanent members of staff at the farm, who are largely responsible for the organic side of the cultivation.
We might be speculating, but it appears as if this desire to look out for immediate family is reflected in the broader sense of family among the team at Sano Farm, and beyond this into values that include food safety, freshness, and consideration for the environment, as expressed through the opening lines of the farm's webpage.
With the younger half of workforces around the world now made of up socially-sharing, environmentally-conscious, media-savvy Millennials, maybe it should come as little surprise then that the two are meeting in this corner of rural Japan.
From lettuce we turn our agricultural experience to persimmon. If an unruly pair of legs didn't lend themselves well to squatting by the lettuce rows, a gangly set of limbs and an awkward height make it even harder to navigate my way among the delicate and intertwining branches of the short trees upon which they grow.
But it's OK, as the, this time, elderly lady who's been charged with instructing me has put her kid gloves on and is dishing out glowing praise at my attempts to pick those persimmon that are ready to be picked.
It's all about the color, but I appear to have gone color blind as they all look about the same to me. In an act of further kindness, I'm told that the cloud-affected light isn't making it easier.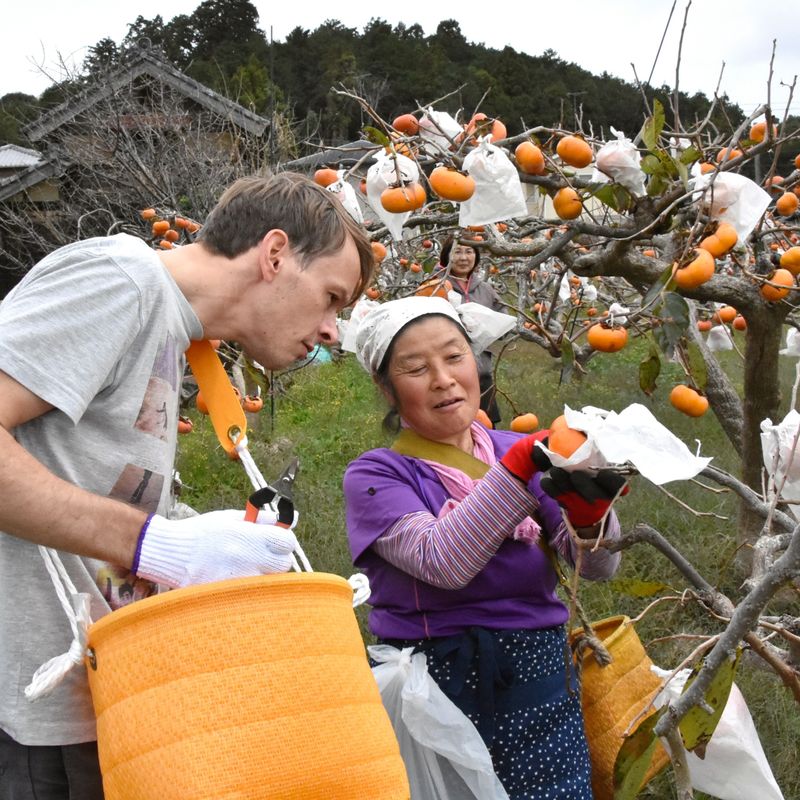 (Trying to make out the subtle color difference - Sano Farm, Morimachi, Shizuoka)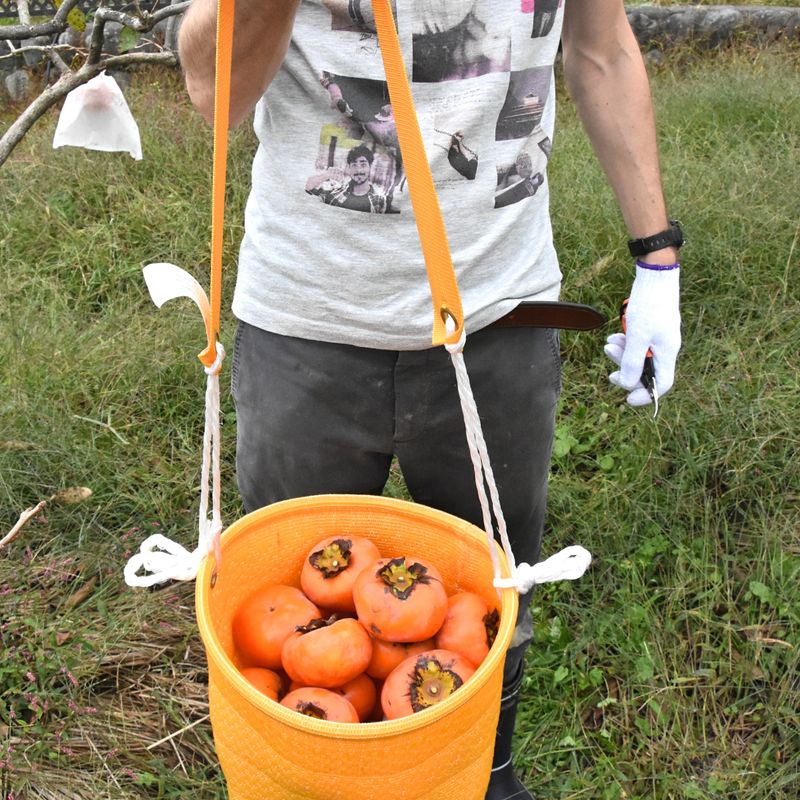 Still, I manage to contort the body enough to carefully clip off enough persimmon to fill my basket. "Carefully" is probably the key word here, as we're picking jiro persimmon, the "king of sweet persimmon," a variety native to Morimachi and one that has been sent as offerings to the Imperial Family since the early 20th century.
I shudder at the thought of one of mine slipping through the net to be served at the high tables of the Imperial Palace. As it is though, I get to take some the efforts of my agricultural experience in Japan back home with me, along with a copy of Sano no Mori, a farm newsletter which is the fruit (pun intended) of a collaboration with local university students.
As well as serving as another example of how a farm might connect and work with young people, this edition of the newsletter covers some recipes I can use to prepare my persimmon.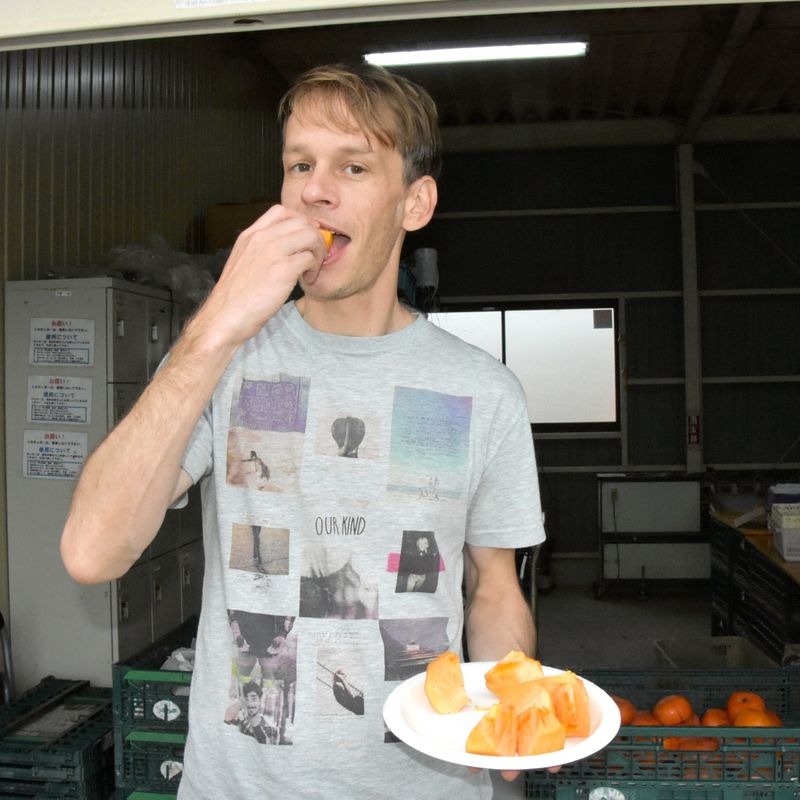 for more about rural life in shizuoka & Japan
Video highlights ...
Sano Farm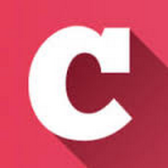 A Q&A and blogging community about life in Japan (plus a load of life-in-Japan stats!). Get your questions answered, share your experience! | Inquiry -> KyodoNewsDigital International Media | Tokyo, Japan | +81 3 6252 6402
---
2 Comments
I've been loving this series about the rural life in Shizuoka. Really informative and eye opening!

@genkidesu - Thanks! It's been an eye-opener for us, too!