Oct 5, 2015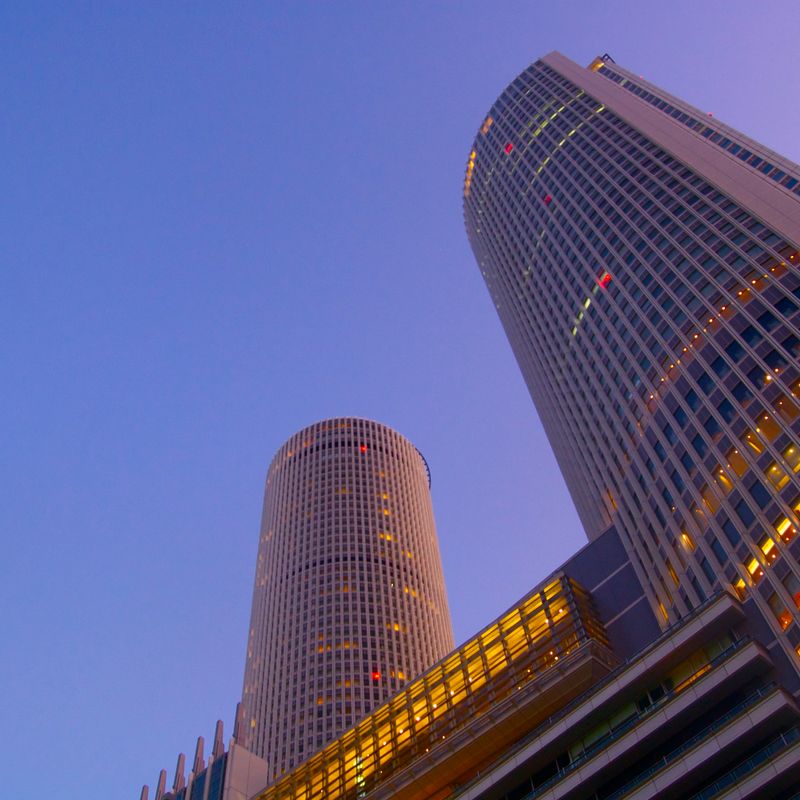 Updated Dec. 2017 - Travel from Tokyo to Nagoya for most sightseers in Japan usually means flying through Nagoya on the Shinkansen in a feverish desperation to get amongst the attractions of the Kansai region, or in and around Tokyo if coming from the other direction. But Nagoya didn't grow to be one of the Japan's largest cities by accident. No, this huge urban center is a vital part of Japan's East Coast economic/industrial juggernaut, and has a proud people with a proud culture to boot. Understandably then, this place is well connected. So, how much does it cost to travel from Tokyo to Nagoya?

(Prices are based on bookings one month in advance directly with the service provider. Currency is Japanese Yen)
Flights from Tokyo to Nagoya
Most flights from Tokyo to Nagoya will use Haneda Airport (HND - officially "Tokyo International Airport"), although there will be some departure from Narita International Airport (NRT). Nagoya is serviced by Chubu Centrair International Airport (NGO), more commonly known as Chubu Airport. Komaki Airport (NKM - officially "Nagoya Airfield") used to the region's international air hub. While much of the traffic has switched to "Chubu" there is still the possibility that traveler flying to Nagoya will arrive here.

How long does it take?: The flight time between Tokyo and Nagoya is around 1 hour.
Flag carriers
All Nippon Airways (ANA) and Japan Airlines (JAL) operate services between Tokyo's Narita International Airport (NRT) and Haneda Airport (HND) and Chubu Airport.
Fares from Tokyo to Nagoya: (all taxes/surcharges included)
ANA (from Haneda)
A lot to choose from, with negligible price differences between weekdays and weekends …
| | | |
| --- | --- | --- |
| Type | Return | One way |
| Flex Fare | 41,800 | 20,900 |
| Flex Round trip Fare | 37,600 | 18,800 |
| Basic Fare | 18,600 | 9,300 |
| Value Fare | 15,000 | 7,500 |
| Premium Flex Fare | 53,400 | 14,500 |
| Premium Basic Fare | 30,600 | 15,300 |
| Premium Value Fare | 29,000 | 26,700 |
The cost of flying from Narita Airport to Nagoya (Chubu) is a little higher by one or two thousand yen
JAL - Haneda to Chubu
| | | |
| --- | --- | --- |
| Type | Return | One way |
| Economy | 15,000 | 7,500 |
| Class J | 39,600 | 21,900 |
JAL - Narita to Chubu
| | | |
| --- | --- | --- |
| Type | Return | One way |
| Economy | 14,300 | 7,150 |
| Class J | 39,900 | from 18,050 |
There is scant difference in cost between flying from Haneda of Narita but, if anything, flights from Narita are a little cheaper. A little!
Budget airlines with flights from Tokyo to Nagoya
At the time of writing there were no budget airlines (low cost carriers - LCCs) operating flights on this route.
Chubu Centrair International Airport sits on an island just to the south of downtown Nagoya in the waters of Ise Bay. The quickest and easiest way to get from Chubu Airport into central Nagoya seems to be by using Meitetsu Limited Express trains to Meitetsu Nagoya Station, a five-minute walk from JR Nagoya Station. The journey takes 40 mins and costs 870 yen (unreserved seat) / 1,230 yen (Myu Ticket).
*NB: When doing searches from trains from Chubu Airport to Nagoya, the train station at the airport is often listed as "Central Japan International Airport (NGO)".
Shinkansen from Tokyo to Nagoya
The cost and time efficiency of the Shinkansen between Tokyo and Nagoya would seem to render flying between the two cities a little redundant.
Nagoya Station is a key stop on the JR Tōkaidō Shinkansen line from Tokyo down to Osaka and beyond. Three types of Shinkansen trains make the run. How much the journey from Tokyo Station costs and how long it takes are listed in the table below.
| | | | | |
| --- | --- | --- | --- | --- |
| Shinkansen | Unreserved seat | Reserved seat | Green seat | Time (mins) |
| Nozomi | 10,360 | 11,090 | 14,680 | ~ 98 |
| Hikari | 10,360 | 10,880 | 14,470 | ~ 105 |
| Kodama | 10,360 | 10,880 | 14,470 | ~ 170 |
First direct departure from Tokyo Station: 6:00 (Nozomi), arrives Nagoya at 7:34
Last direct departure from Tokyo Station: 22:00 (Hikari), arrives Nagoya at 23:49
Last departure from Nagoya Station (to Tokyo): 22:12 (Nozomi), arrives Tokyo at 23:45
Kodama and Hikari trains are the cheapest form of Shinkansen from Tokyo to Nagoya, while the fastest is the Nozomi (just). Using the Kodama Shinkansen to get between Tokyo and Nagoya makes little sense unless ...


... travelers seek out, the Platt Kodama (ぷらっとこだま). Run by JR Tokai Tours, this plan can save 2,000 yen on Shinkansen fares between Tokyo and Nagoya for the Kodama Shinkansen. Tickets available from JR Tokai Tours offices and need to be booked in advance. The discount comes with a complementary drink!
Aside from the above, there are few (if any) discounts or complicated advance-purchase plans for the Shinkansen, which might be refreshing for some travelers. Ticket retailers (that sell sold-on tickets for concerts, movies, sports games e.t.c, might be able to shave a few hundred yen off Shinkansen tickets, but the hassle of finding the shop and the ticket that suits is probably not worth it for most.
What about getting back? How much does it cost for return tickets? No such thing with the Shinkansen. Just buy another ticket for the Nagoya to Tokyo let.
The Japan Rail Pass is valid for Hikari and Kodama trains between Tokyo and Nagoya. Not Nozomi trains.
Local, express and rapid trains from Tokyo to Nagoya
The distance from Tokyo to Nagoya isn't so far that it can't be done by trains that aren't Shinkansen. However, when using rapid or express trains, costs are about the same as Shinkansen anyway, and with journey times around 5.5 hrs these options don't make a lot of sense.
From Shinjuku Station travelers could take the Limited Express Super Azusa to Shiojiri Station (Nagano - Yes, Nagano) and change there for a Limited Express Shinano for Nagoya. Fares are from 11,020 yen for unreserved seats.
The cheapest train option we found from Tokyo to Nagoya cost around 6,000 yen and required four changes before reaching Nagoya.
Still, the train journey between Nagoya and Tokyo could be an option for those holding the Seishun 18 Kippu -- a seasonal ticket allowing for unlimited travel on local trains with costs working out at 2,370 yen per day. Read more about the Seishun 18 Ticket (青春18切符) on an earlier post at City-Cost here.
Getting from Tokyo to Nagoya by highway bus

The cheapest way to travel between Tokyo and Nagoya is by highway bus. In Tokyo, the largest number of buses to Nagoya depart from Shinjuku Station. In Nagoya, many buses arrive/depart at Sasashima Live (~ 12 mins walk from Nagoya Station). Night journeys from Tokyo to Nagoya can be anywhere between 6 and 9 hrs. Daytime journeys, around 5 hrs.
One way fares are in the 2,000 - 5,000 yen range for standard seats. Up to 6,000 - 8,000 yen will buy more comfort and space. Plenty of services are available so there should be no problem getting the cheaper fares if you're on a budget.
Perhaps the most user-friendly bus booking experience for Japan's highway buses is via WILLER. On the popular Tokyo to Nagoya route there are plenty of options and seat types with a good balance between day services and night buses.
WILLER's "RELAX" and "RELAX(NEW" seat options range from around 2,960 - 3,190 yen. With a TV in the back of the seat in front of you ("Relax with Monitor") fares to Nagoya start from 3,190 yen. More space starts from 4,230 yen with the colorful "BEAUTE" seats. The "Wide 4 row seats" are 4,700 yen, "COCOON" seats - 6,240 yen, and at the very top end, "ReBorn" seats (looking a bit like first class with an airline) are 8,800 yen between Tokyo and Nagoya.
The above services arrive at Nagoya Sasashima Live and / or Nagoya Station Noritake.
Departure points to look out for from Tokyo:
- Ikebukuro Sunshine Bus Terminal
- Shinjuku Station (Busta)
- Hamamatsucho Bus Terminal
- JR Osaki Station
- Tokyo Disneyland Resort
- Nishikokubunji Station
JR Tokai Bus operate a number of services from Tokyo Station (Yaesu side) and Nagoya Station with a limited number of services making pick ups at Shinjuku (Busta).
These are day services with the first departure at 6:30 from Tokyo. The last departure is at 18:10. Booking early can get costs down to the 2,300 - 3,770 yen range on weekdays. Normal fares are 5,250 yen.
Night buses with JR Tokai are almost exclusively from Tokyo Station, departing between 22:50 ad 23:59. Expect to arrive in Nagoya around 6:00 - 7:00 am. Costs are higher. Advanced bookings from 2,400 - 4,900 yen. Normal tickets are 4,900 - 5,900 yen.
Meitetsu Bus are based in Nagoya and operate highway buses between the Meitetsu Bus Center (Meitetsu Nagoya Station) and Shinjuku (Busta).
Departures from Shinjuku are at 6:50 / 16:10 / 22:45 / 23/45. Fares are between 4,700 and 6,000 yen.
Some of the cheapest buses from Tokyo to Nagoya that we found were via booking service Kosoku Bus with costs dipping as low as 2,000 yen.
Driving from Tokyo to Nagoya
If driving from Tokyo to Nagoya, expect to pay 7,000 yen in highway tolls (source: NEXCO). The drive takes over 3 hrs (if you know where you're going). How much does it cost to rent a set of wheels? 6 hours of rental will be around 5,000 yen for a basic motor. However, this is if you're returning the car to the same shop. That said, Tokyo to Nagoya is not so far. We found a pick up and drop off in the respective cities for around 7,000 yen with Times Car RENTAL. Checking with NIPPON RENT-A-CAR reveal prices of around 30,000 yen.
(NB* This post was updated as of December 2017)
If you have any answers to the question, 'How much does it cost to travel from Tokyo to Nagoya?', we'd love to hear them. Join in the conversation below.
See our 'How Much | Travel' series for more destinations from Tokyo and beyond ...
How much does it cost from Tokyo to Osaka ?
How much does it cost from Tokyo to Sendai ?
How much does it cost from Osaka to Fukuoka ?
How much does it cost from Osaka to Nagoya ?
How much does it cost from Tokyo to Shizuoka ?
See us on ...
Twitter and Facebook: @citycostJapan
Image:
rumpleteaser Flickr License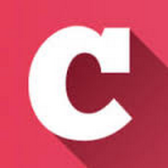 A Q&A and blogging community about life in Japan (plus a load of life-in-Japan stats!). Get your questions answered, share your experience! | Inquiry -> KyodoNewsDigital International Media | Tokyo, Japan | +81 3 6252 6402
---
3 Comments
I have driven from Tokyo (Narita) to Nagoya in a rental car through TIMES Car Rental. Overall, a good experience, since I got to where I needed to go without a hitch. But I wouldn't expect the cheap prices listed above UNLESS you are making a round trip. Good points - TIMES had "large" KEI cars (Daihatsu Tanto) that could fit a ton of luggage while still in a cheap rental category. they allowed the car to be returned at my arrival destination (not all rental car companies allow this). their hours in the airport were later than other companies. The base cost was reasonable too (less than 10,000 yen for a next day turn-in of the car). Bad - To return the rental car at my arrival destination (just outside of Nagoya) the fee was quite high, about an extra 20,000 yen. They did not provide ETC card for highway use. Overall - Every company has discounts and perks if you book online in advance, but if you need a car ASAP with no reservation, TIMES is not a bad choice.

@alphy Cheers for the info! Wow! An extra 20,000 yen to return the car at your arrival destination! That's got to sting a bit. Definitely something to be aware of. Thanks for sharing. Oh, how long was the drive in the end? Any nice scenery on the way?

@City-Cost I left around 5pm from Narita in the winter - already dark, and most of the rental car operations in the airport had their shutters closed. We were seriously lucky! It was a great chance to go on the Rainbow Bridge and all the downtown Tokyo lights and illuminations. Once we hit the Tomei Expressway, it was a battle to stay awake, but the moonlit Mt. Fuji view was also very beautiful.