Oct 5, 2015
How much does it cost to travel from Tokyo to Nagoya?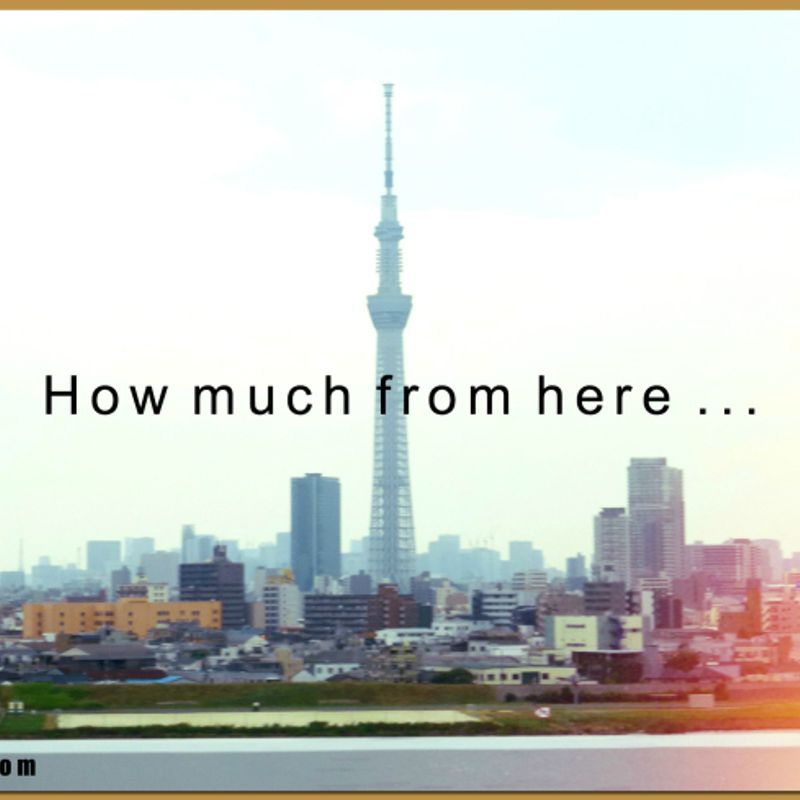 Sightseers usually fly past Nagoya in a feverish desperation to get amongst the attractions of the Kansai region, or Tokyo. But Nagoya didn't grow to be one of the Japan's largest cities by accident. No, this huge urban center is a vital part of Japan's East Coast economic/industrial juggernaut, and has a proud people with a proud culture to boot. Understandably then, this place is well connected. So, how much does it cost to travel from Tokyo to Nagoya?
(Prices are based on bookings one month in advance directly with the service provider. Currency is Japanese Yen)
Flights
Most flights from Tokyo will use Haneda Airport. Nagoya is serviced by Chubu Centrair International Airport (NGO), more commonly known as Chubu Airport.

The flight time between Tokyo and Nagoya is around 1 hour.
Low Cost Carriers
There are no LCC airlines flying directly between Tokyo and Nagoya.
Flag carriers
ANA and JAL operate services between Tokyo's Narita International Airport and Haneda Airport (NRT and HND), and Chubu Airport.
Fares (all taxes/surcharges included)
ANA (from Haneda)
A lot to choose from, with negligible price differences between weekdays and weekends …
| | | |
| --- | --- | --- |
| | One-way | Return |
| One-way | 20,900 | n/a |
| Roundtrip | n/a | 37,600 |
| Business Kippu | 18,200 | 36,400 |
| Tokuwari | 8,900 | 17,800 |
| Tabiwari | 8,200 | 16,400 |
| Premium | 26,700 | 53,400 |
| Premium Tokuwari | 13,900 | 27,800 |
| Premium Tabiwari | 9,200 | 18,400 |
There is little difference in price when travelling from Narita to Nagoya with ANA, except when it comes to the specials …
| | | |
| --- | --- | --- |
| | One-way | Return |
| Tokuwari | 16,250 | 32,500 |
| Tabiwari | 7,150 | 14,300 |
JAL
Cheaper. Easier (or limited) seating choice …

| | | | | |
| --- | --- | --- | --- | --- |
| Airport | One way | One way J Class charge | Return | Return J Class charge |
| Haneda | 8,200 | 1,700 - 13,700 | 16,400 | 1,700 - 13,700 (in) |
| Narita | 15,750 | 1,000 - 2,500 | 22,900 | 1,000 - 2,500 (in) |
From Chubu Airport into central Nagoya (Nagoya Station), trains take 40 - 50 mins. Fares from ~ 1,000 yen to 1,300 yen.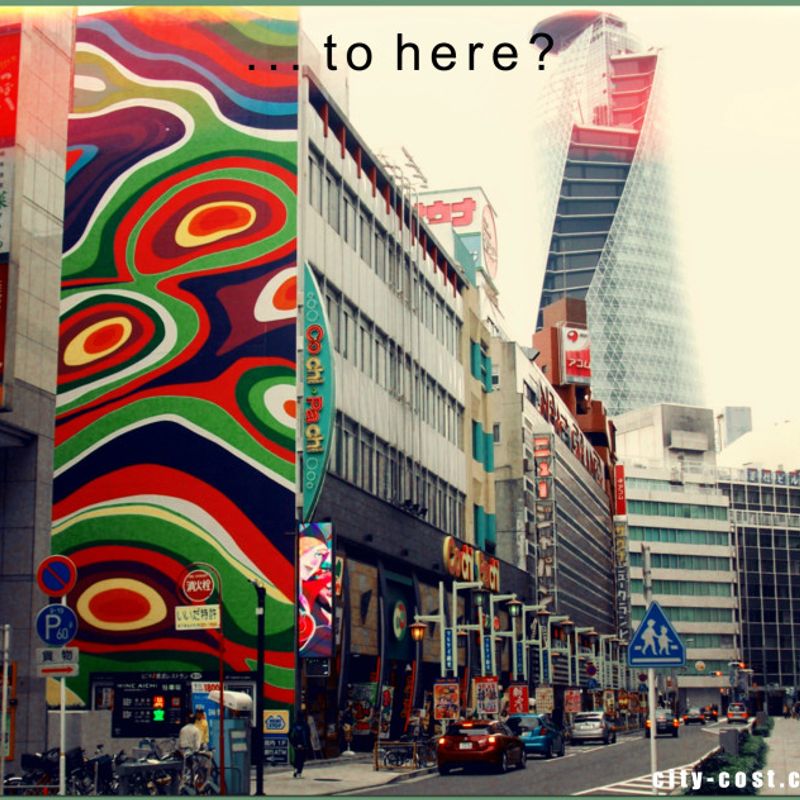 Shinkansen






The fares and time efficiency of the Shinkansen would seem to render flying from Tokyo to Nagoya a little redundant.

JR Tōkaidō Shinkansen has services between Tokyo (Tokyo Station) and Nagoya (Station). There are three trains making the run.
| | | | |
| --- | --- | --- | --- |
| Service | Unreserved seat | Reserved seat | Green seat |
| Nozomi (~ 1 hr 40 min) | 10,360 | 10,890 | 14,680 |
| Hikari (~1 hr 45-50 min) | 10,360 | 10,680 | 14,470 |
| Kodama (~2 hrs 50 mins) | 10,360 | 10,680 | 14,470 |
Buy a reserved seat ticket if traveling during pre/post work rush hours. Unless you have money to burn, there's little need to make use of Green seats.
Refreshingly, there are very few special deals or complicated discounts with the Shinkansen. Prices are pretty much the same no matter when or how you book … with one exception really worth seeking out, the Platt Kodama (ぷらっとこだま). Run by JR Tokai Tours, this plan can save 2,000 yen on Shinkansen fares between Tokyo and Nagoya for the Kodama Shinkansen. Tickets available from JR Tokai Tours offices.
What about getting back? How much does it cost for return tickets? No such thing with the Shinkansen. Just buy one ticket for each journey!
The Japan Rail Pass is valid for Hikari and Kodama trains. Not Nozomi trains.
Bus
The cheapest way to travel between Tokyo and Nagoya. In Tokyo, the largest number of buses to Nagoya depart from Shinjuku Station. In Nagoya, many buses arrive/depart at Sasashima Live (~ 12 mins walk from Nagoya Station). Night journeys can be anywhere between 6 and 9 hrs. Daytime journeys, around 5 hrs.
One way fares are in the 2,000 - 5,000 yen range for standard seats. Up to 6,000 - 7,000 yen will buy more comfort and space. Plenty of services are available so there should be no problem getting the cheaper fares if you're on a budget.
Arguably the easiest service to make use of for English speakers is Willer Express.
Fares (one way, based on bus/seat type)
| | |
| --- | --- |
| RELAX | 2,960 |
| REALX New | 3,110 |
| RELAX with Monitor | 3,110 |
| NEW PREMIUM 2 rows | 4,960 |
| BEAUTE | 5,130 |
| NEW PREMIUM Economy | 5,700 |
| COCOON | 6,630 |
| NEW PREMIUM Single | 6,700 |
If you can handle the Japanese, websites like BUSReserve.JP can get ticket prices down to 2,200 yen.
Night bus booking sites Bus-Channel can get you started in English, but ultimately you'll be directed to Japanese language sites when making bookings.
Other services
For about 6,000 yen + you could get between Tokyo and Nagoya on local trains. It could take over 6 hours and given that the bus can get you there in the same time for ~ 3,000 yen, local trains can't be recommended. During holiday periods, tight budgets and those up for an adventure might make use of the Seishun 18 Kippu which could see you travel between Tokyo and Nagoya for as little as 2,370 yen. Check out our earlier article about this ticket here.

If driving from Tokyo to Nagoya, expect to pay 7,000 yen in highway tolls (source: NEXCO). The drive takes over 3 hrs (if you know where you're going). How much does it cost to rent a set of wheels? 6 hours of rental will be around 5,000 yen for a basic motor. However, this is if you're returning the car to the same shop. That said, Tokyo to Nagoya is not so far. We found a pick up and drop off in the respective cities for around 7,000 yen with Times Car RENTAL. Checking with NIPPON RENT-A-CAR reveal prices of around 30,000 yen.
Private Fly can charter private jets between Tokyo and Nagoya. Around 700,000 yen between Haneda and Komaki Airport (Nagoya).
(NB* This post was updated as of December 2016)
If you have any answers to the question, 'How much does it cost to travel from Tokyo to Nagoya?', we'd love to hear them. Join in the conversation below.
See our 'How Much | Travel' series for more destinations from Tokyo.
Osaka: How much does it cost to Travel From Tokyo to Osaka?
Fukuoka: How much does it cost to Travel From Tokyo to Fukuoka?
Sapporo: How much does it cost to Travel From Tokyo to Sapporo?
Legoland Japan: How much does it cost to travel from Tokyo to Legoland Japan?
Tokyo: What's The Cost of a Day's Train Travel in Tokyo?
See us on ...
Twitter: @City_Cost_Japan
Facebook: @citycostjapan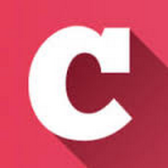 A Q&A and blogging community about life in Japan (plus a load of life-in-Japan stats!). Get your questions answered, share your experience! | Inquiry -> KyodoNewsDigital International Media | Tokyo, Japan | +81 3 6252 6402
---
3 Comments
I have driven from Tokyo (Narita) to Nagoya in a rental car through TIMES Car Rental. Overall, a good experience, since I got to where I needed to go without a hitch. But I wouldn't expect the cheap prices listed above UNLESS you are making a round trip. Good points - TIMES had "large" KEI cars (Daihatsu Tanto) that could fit a ton of luggage while still in a cheap rental category. they allowed the car to be returned at my arrival destination (not all rental car companies allow this). their hours in the airport were later than other companies. The base cost was reasonable too (less than 10,000 yen for a next day turn-in of the car). Bad - To return the rental car at my arrival destination (just outside of Nagoya) the fee was quite high, about an extra 20,000 yen. They did not provide ETC card for highway use. Overall - Every company has discounts and perks if you book online in advance, but if you need a car ASAP with no reservation, TIMES is not a bad choice.

@alphy Cheers for the info! Wow! An extra 20,000 yen to return the car at your arrival destination! That's got to sting a bit. Definitely something to be aware of. Thanks for sharing. Oh, how long was the drive in the end? Any nice scenery on the way?

@City-Cost I left around 5pm from Narita in the winter - already dark, and most of the rental car operations in the airport had their shutters closed. We were seriously lucky! It was a great chance to go on the Rainbow Bridge and all the downtown Tokyo lights and illuminations. Once we hit the Tomei Expressway, it was a battle to stay awake, but the moonlit Mt. Fuji view was also very beautiful.