Oct 2, 2017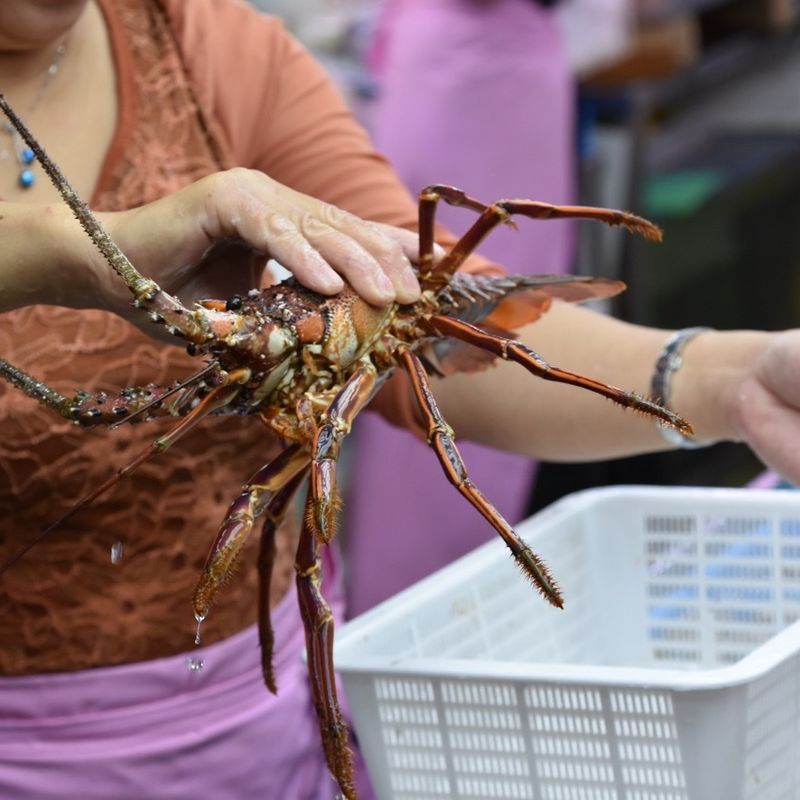 If you want to see "the kitchen of Okinawa", Makishi Public Market, now's the time. The grand old dame of the Okinawa market scene is heading to the knackers yard, so to speak, and will be reincarnated at a new location nearby, ready for 2020.
The end of Makishi Market, in its current guise, has been in the offing for some time. A 2006 "strength" survey conducted by the city of Naha came to the brutal conclusion that the market was beyond any repair or reform and was, instead, in need of a wholesale change. In a 2015 summary of the plans for Makishi Market published by the city of Naha, it was also cited that redevelopment projects were required in order to make appropriate use of / secure subsidies from Japan's central government.
A "basic restructuring plan", formulated in 2009, proposed that the market be moved to the nearby Nigiwai Hiroba with a projected 2020 opening. The 2015 summary details the projected cost of relocating Makishi Market as between 1.9 bn and 3.5 bn yen.
Like many markets in Japan, Makishi traces its roots back to the post-war black market becoming established as a legitimate operation in 1950. The market in its current guise was established in 1972.
A 2015 survey estimated that visitors to Makishi Market numbered around 6,500 per day, around 2.26 million per year, roughly the same number of visitors received by the World Heritage-listed Shurijo (Shuri Castle), also in Okinawa.
While the market has been labelled as the "kitchen for Okinawan people" in recent years it's people from outside of the island that make up the bulk of Makishi's visitors, around 70% (12.5 % were foreigners according to the 2015 survey).
While these numbers are probably exacerbated by the market's location just off of Naha's souvenir-shopping Mecca, Kokusai Dori (International Street) it's surely a truism that a visit to the local market is a staple on any travel itinerary, and compared to the multi-colored, boxed and packaged goods that are sold on Kokusai Dori, Makishi Market does have the look and feel of being "local". And there is very little here that comes in sterile wrapping.
With comfortably over 100 stalls and eateries, it's Makishi's meat and fish that draw in the foreigners, ever attracted the macabre that the fruit and veg, and dried goods can't lay on. Top of the list of ghoulish oddity, from a visitor's perspective, is a sighting of pig's face - "chiragaa" (quite literally, "pig's face"). Visitors can buy pig's face at Makishi pre-smoked but locals tend to buy it raw, boiling it in soy sauce at home. At vendor Misato Shokuniku-ten (美里食肉店), one might spot a pig's head (a real one) sporting a pair sunglasses.
The prominence of pork at Makishi Market, and across Okinawa, is down to the early Chinese influence over these islands. This influence has lead to pork being a staple of traditional events across Okinawa and while the sight of a wrinkled pig's face might be macabre for some, locals are proud of the fact that they make full use of the animal, totters and all.
If the pigs are very much dead, much of the fish produce sold at Makishi Market is still very much alive. There are over 20 fish vendors at Makishi and it is arguably the most active, in more ways than one, of the market's areas. During our visit, it was clear that most visitors were here for the photo opportunity rather than to purchase. With large lobsters selling for around 50,000 yen, this was perhaps no surprise. In true market style, workers here were surely but OK with people taking pictures (in a "take your picture and move on if you're not buying" kind of way). This is also the most colorful section of the market and is, indeed, a photographer's dream will colorful fish lined up in photogenic order. It's not all pretty though, the skinned fugu appear very ghoulish, and the sight of massive coconut crabs crammed (alive) into a plastic tubs is not for the sensitive. At one point we spotted a beautifully decorated platter of sashimi sitting casually behind a counter, only to look closer and see that some of it was still moving.
Visitors to Makishi Market can buy their fish on the market's first floor and then take it upstairs to have it cooked in one of the restaurants on the second floor, most of which serve Okinawa staples - rafute, Okinawa soba - at cheap prices. And for those that are curious about the taste of pig's trotters (てびち), they can be found at the restaurant Dōtonbori (道頓堀).
It's perhaps among the second-floor restaurants that one can really get a sense of how 1970s Makishi Market is - faded and peeling and with baby seats placed in among a random collection of chairs that make up the smoking area. It's charming for it (although not so much the smoking area) but it looks like the facility isn't going to be able to charm itself out of the impending change.
Have you ever been to Makishi Market? Sad to see it move? Let is know in the comments.
Makishi Public Market / Makishi Kosetsu Ichiba / 第一牧志公設市場
Address: 2-10-1, Matsuo, Naha-City, Okinawa, 900-0014, Japan
Hours: Hours vary from vendor to vendor but generally fall between 8:00 - 21:00
Closed: Fourth Sunday of the month (except December), New Year, Lunar New Year, Hungry Ghost Festival, and some others
Web: https://kosetsu-ichiba.com/en/
Map:
Further reading on Okinawa …
Daisekirinzan Yambaru Nat'l Park, Okinawa: Natural drama enough without need of spiritual overtures
Shurijo at night and Naha City night view, Okinawa
Ice cream in Okinawa: Traveling Okinawa Island fuelled by ice cream
See us on ...
Twitter and Facebook: @citycostjapan
Makishi Public Market: Image gallery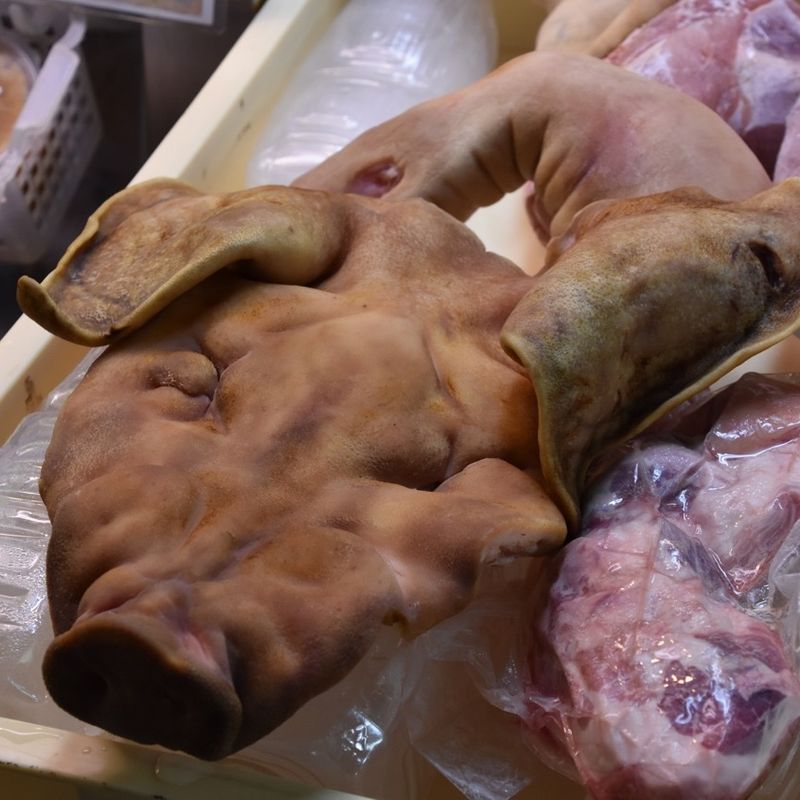 Pig's face (chiragaa) on sale at Makishi Market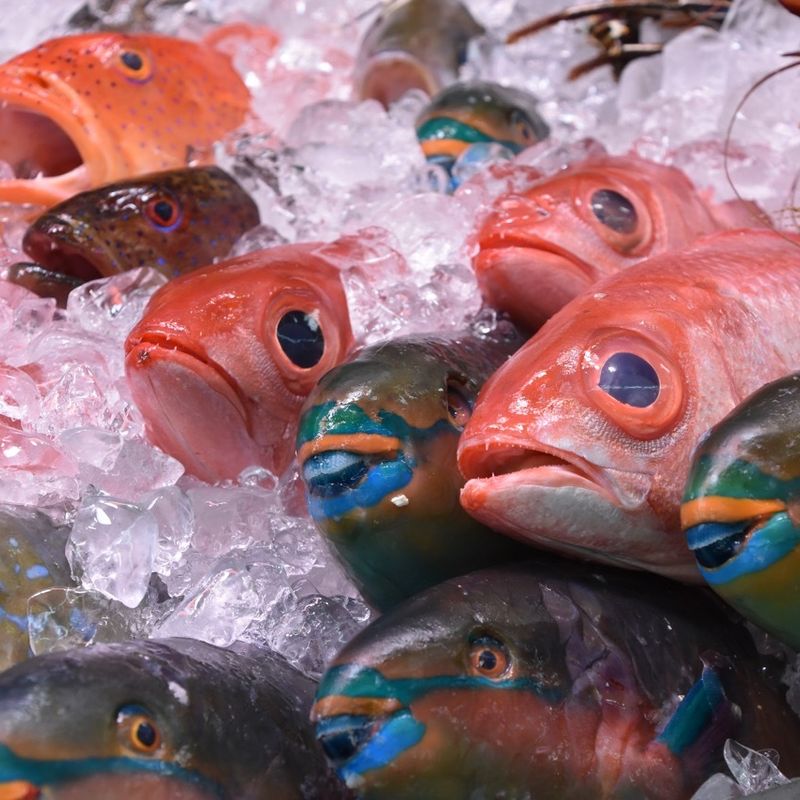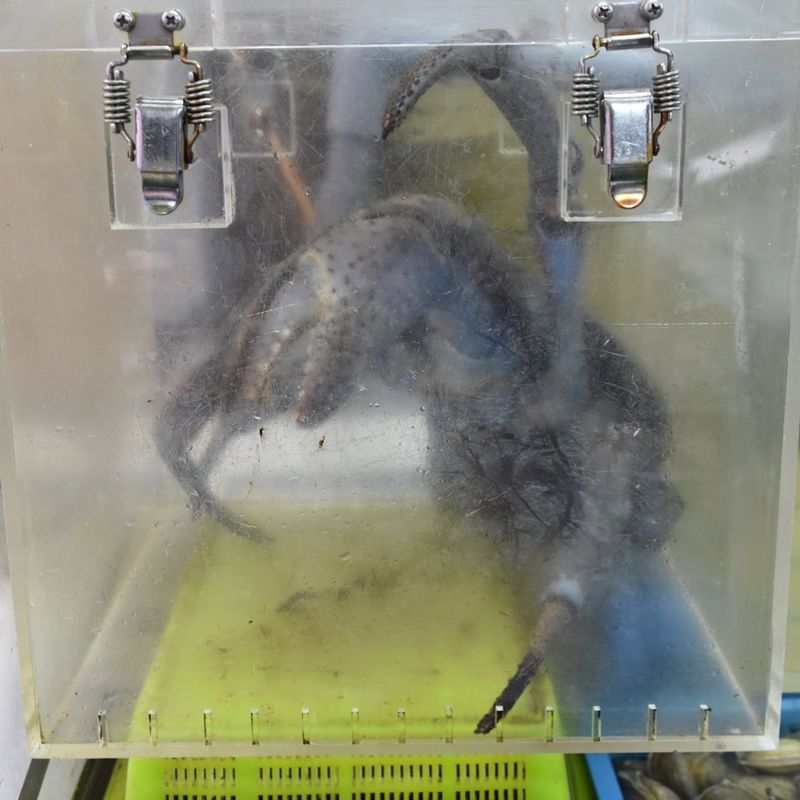 Coconut crab ready for sale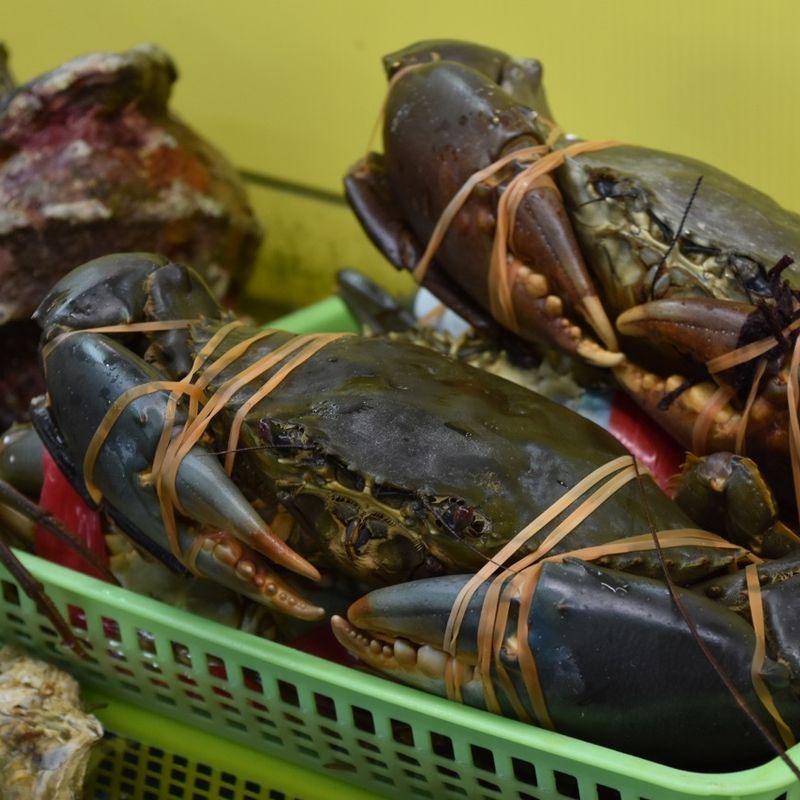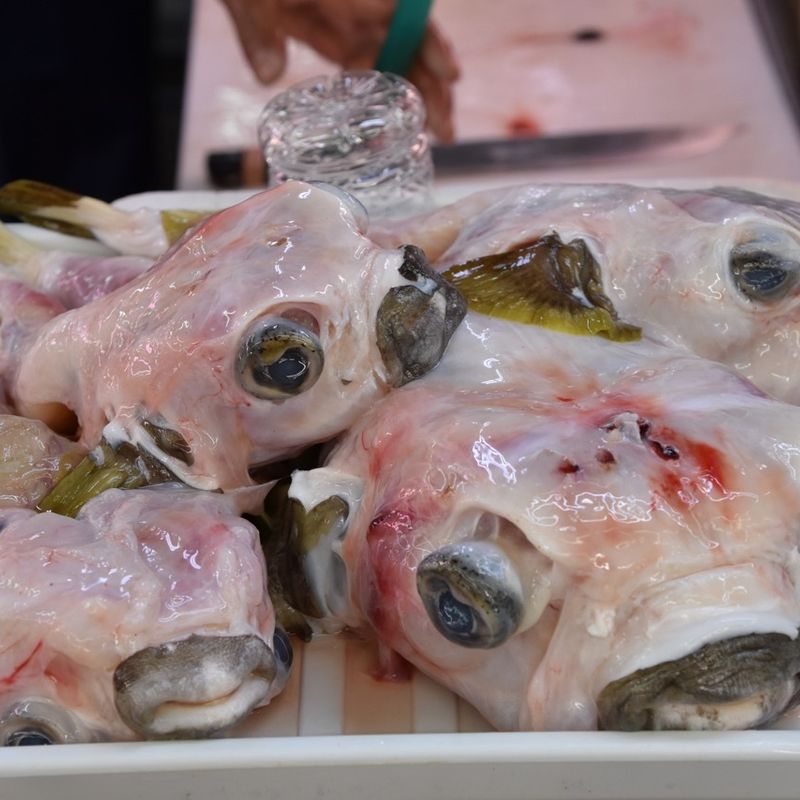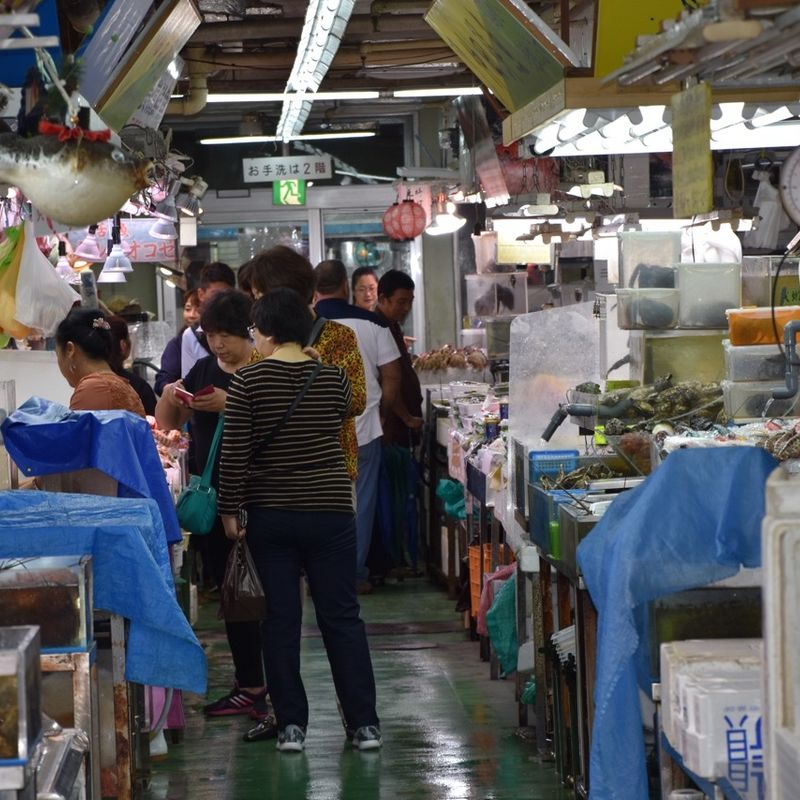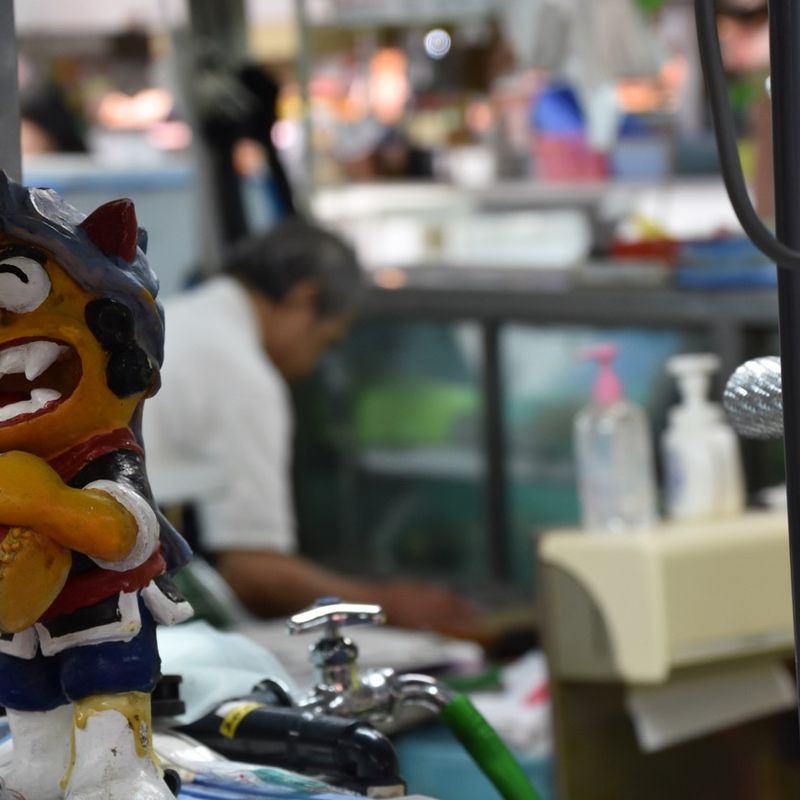 Behind the scenes at Makishi Market, Okinawa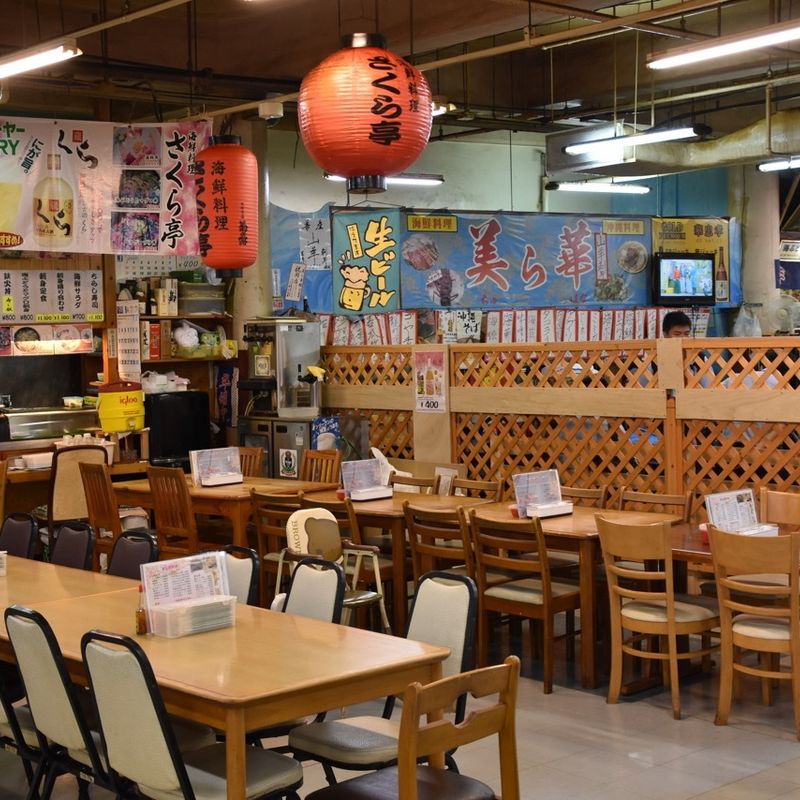 Restaurants on the second floor of Makishi Market can cook your first-floor purchases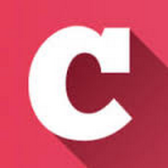 A Q&A and blogging community about life in Japan (plus a load of life-in-Japan stats!). Get your questions answered, share your experience! | Inquiry -> KyodoNewsDigital International Media | Tokyo, Japan | +81 3 6252 6402
---