Oct 2, 2017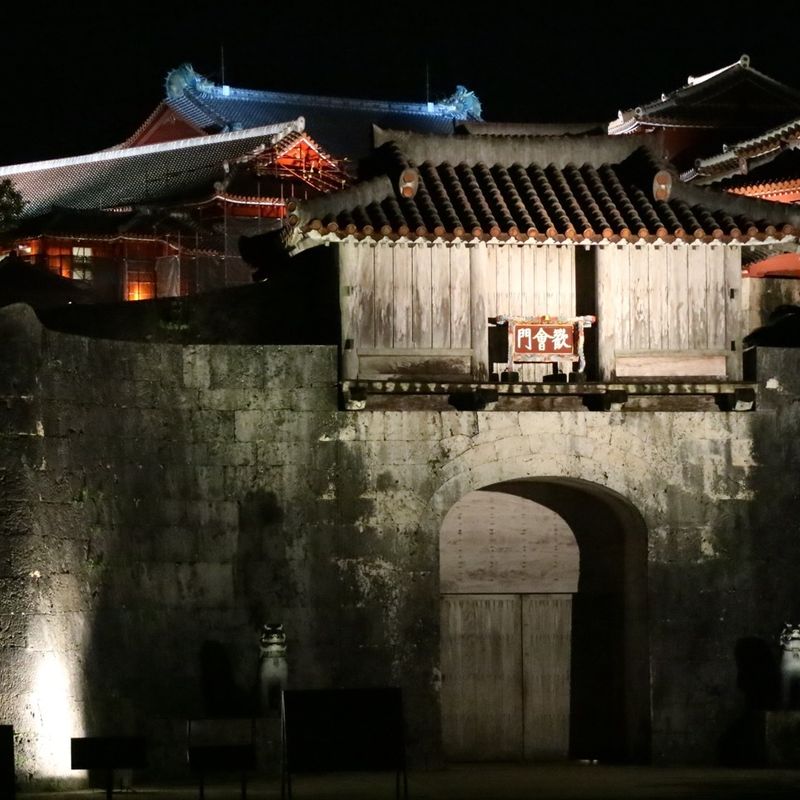 Okinawa Island's symbolic Shuri Castle (Shurijo) is lit up at night offering the few visitors that come here after hours a haunting aspect unimaginable during the daytime hustle. Next to the castle grounds a jaw-dropping night view of Naha awaits.
Okinawa's largest castle, Shurijo, is well documented by now and is one of the most popular, if not the most popular, attractions on Okinawa Island, perhaps outside of the beaches and resorts on the island's west coast. Visits to Shurijo should come with a caveat however, and it's one that is seldom mentioned amidst the litany of beaming appraisals on the web - the castle, while indeed stunning, can lose a lot of its appeal should the weather not play its part. Visit Shuri Castle on a cloudy day and the blazing vermillion of the Seiden and surrounding structures, that are the object of myriad promotional images, can appear lukewarm by comparison.
Soul crushing clouds have trouble penetrating the dark however, and once nature switches off the lights, Shurijo switches on hers assuming a kind of haunting mood to reveal a side of the structure that is by turns intimate and aloof.
Shurijo closes her gates between 18:00 (winter) and 20:00 (summer). Sunset ranges from around 19:00 (summer) and 17:30 (winter). The castle remains illuminated until midnight.
A visit to Shurijo after hours is very worthy of consideration, especially if unfavorable weather has dampened the daytime experience. Let's call it "getting your entrance fee back." With the gabble of the daylight crowds gone it'll be just you, the kindly security guards, occasional joggers and a pride of urban cats displaying the typical feline insouciance as they tramp all over the ancient finery. The arrogance of cats is hilarious enough in common living room. At a World Heritage site, even more so.
Enter the grounds freely at entrance B1 (southeast corner of the castle complex), next to the Bus Parking Lot making your way uphill to the World Heritage-listed Sonohyan-utaki stone gate. It's from this point, looking towards the Kankaimon gate (Shuri Castle's "front entrance" closed but itself subtly lit), that you can see the rooftops of the Seiden and surrounding structures floating above the fortress walls, ghost
like in the gentle beams of light. It's small from this distance, but gripping nonetheless.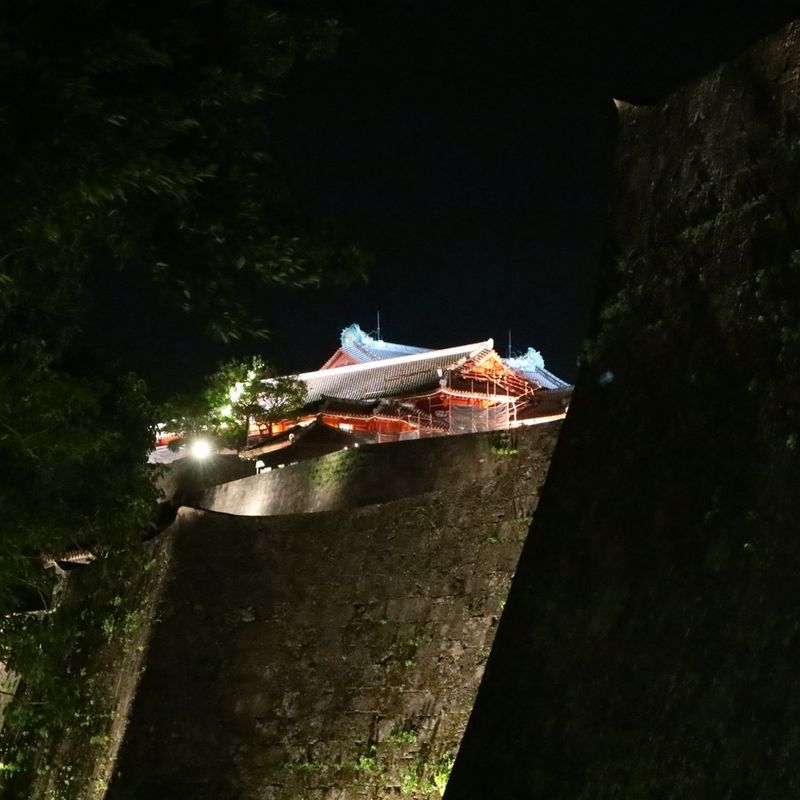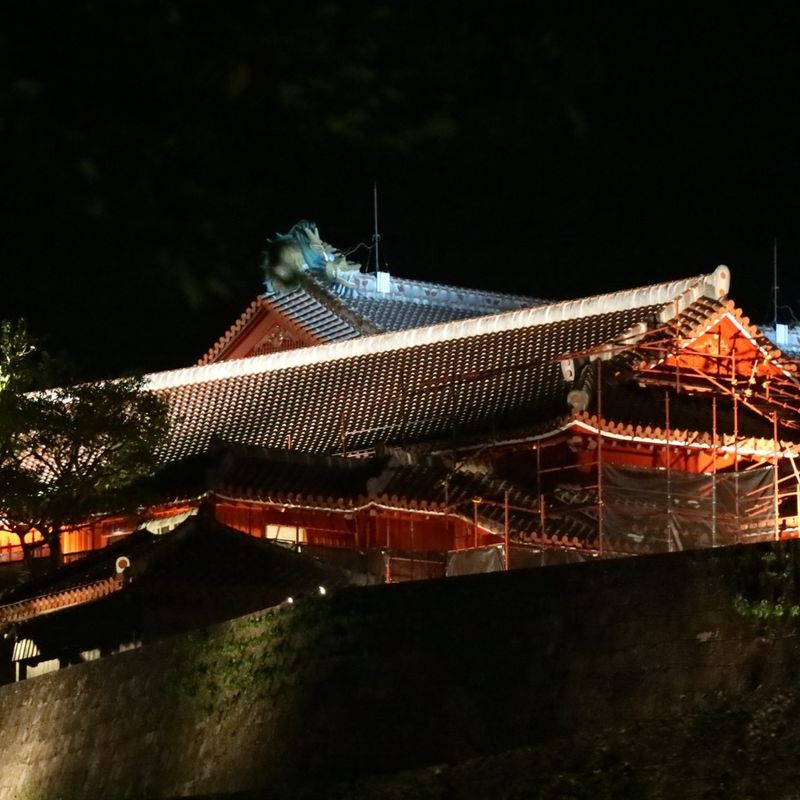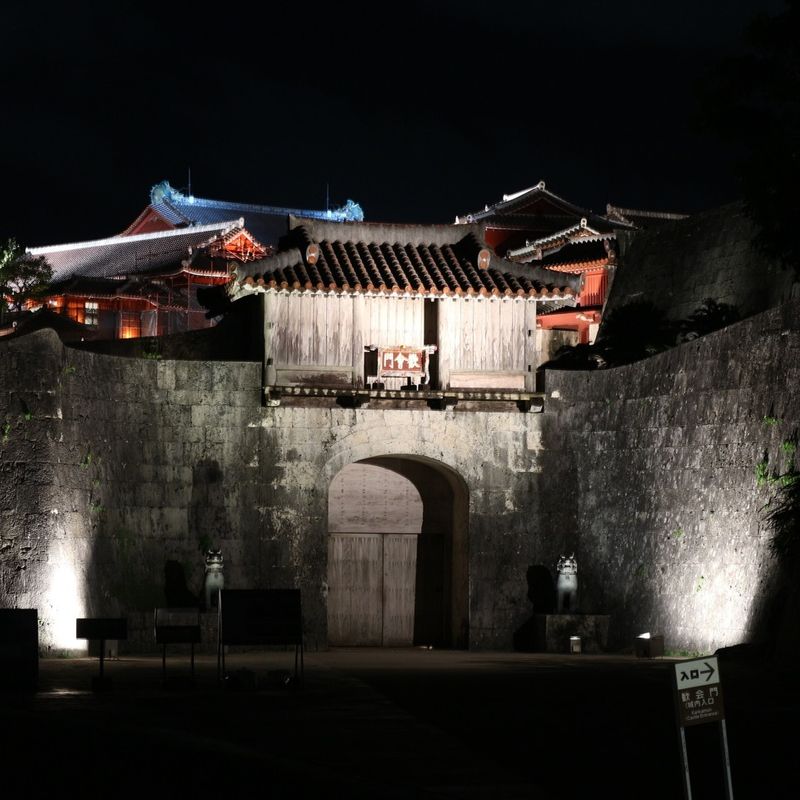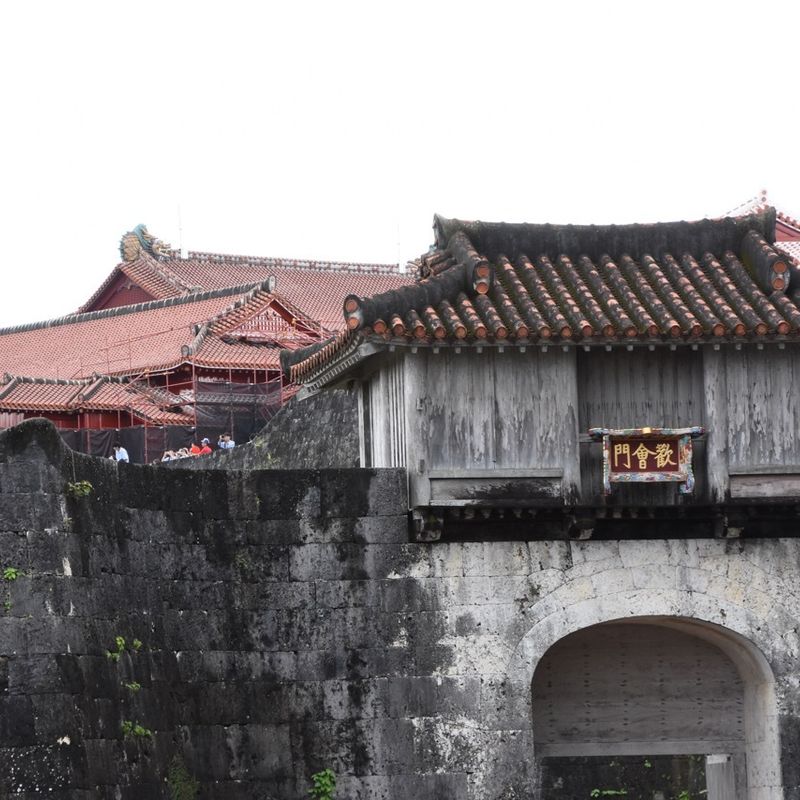 (Cloudy day contrast)
Near Sonohyan-utaki is a stretch of walling at a good height upon which to set cameras for night shot stability (should you have come sans tripod). Expect some feline attention as you get things set up.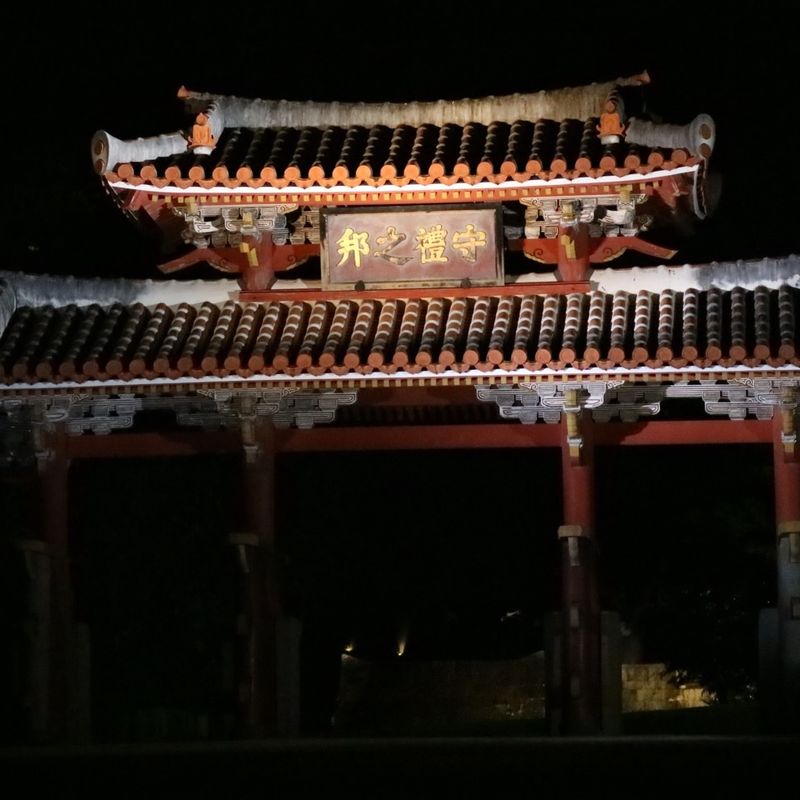 (The Shureimon Gate as seen at Shurijo at night)
Just to the west (behind you as you're pointing lenses toward the Seiden) is the impressive Shureimon Gate, a main gate of the Shurijo and a structure which belays the castle's Chinese influences. This is another feature that can be enjoyed after hours. The four pillars that support the main body of Shureimon are somewhat cloaked in darkness lending a floating effect to the gate's main structure, further adding to the ethereal experience of Shurijo at night.
Back at the southeast entrance, across the road is small, private car park (in so far as it doesn't belong to Shurijo). The far wall of the car park tempts with a decent view to the south over Naha's sparkling lights. Don't dally here though, there's a much more stellar view to be had just below in the small grounds of Kozenji Temple. The temple itself is nothing to look at, in fact you'd be forgiven for thinking you're trespassing on someone's driveway. You're not so don't worry. Poke through the trees that line the space out front of Kozenji for an eye-popping night view over Naha. Just be careful that you don't step out too far, as there's a steep drop!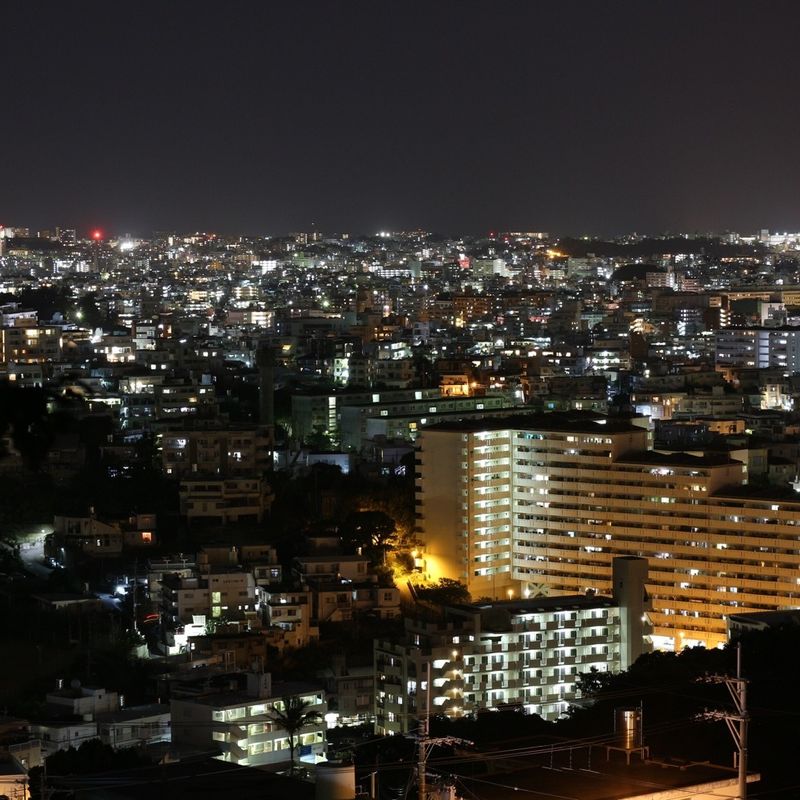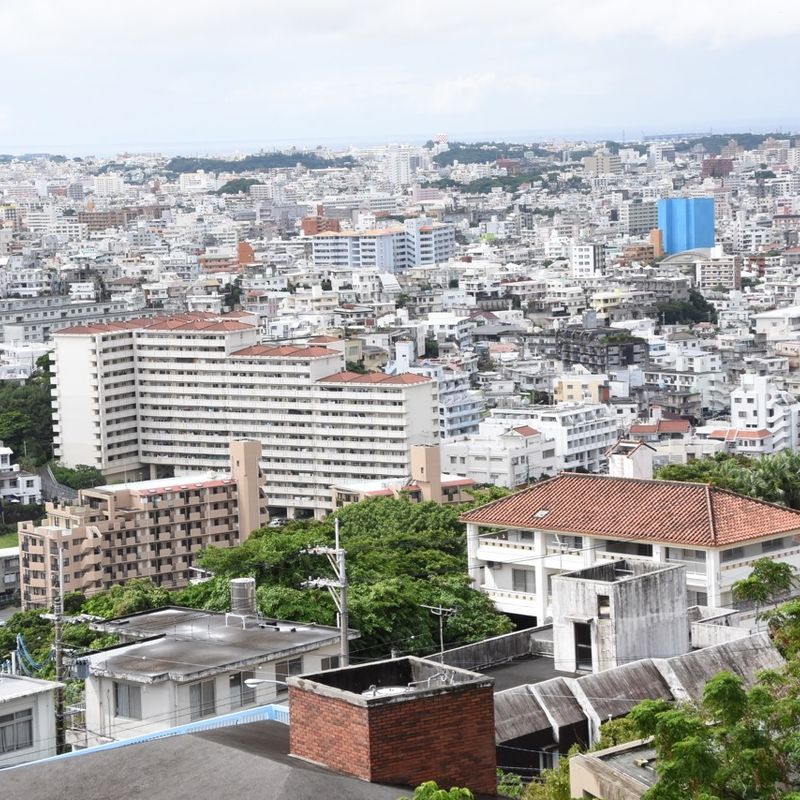 (And Naha by day!)
At night, Naha's subtropical, peeling whites give way to the goosebump-inducing beautiful loneliness of a city at night seen from a distance. This is a surprising sprawl climbing gently to an invisible horizon.
It's quiet up here, a quiet exacerbated by the insulation of Okinawa's balmy warmth. Backed by a haunting, empty Shurijo, staring out onto an expanse of shimmering lights, you could almost melt into night. And it's nothing short of intoxicating.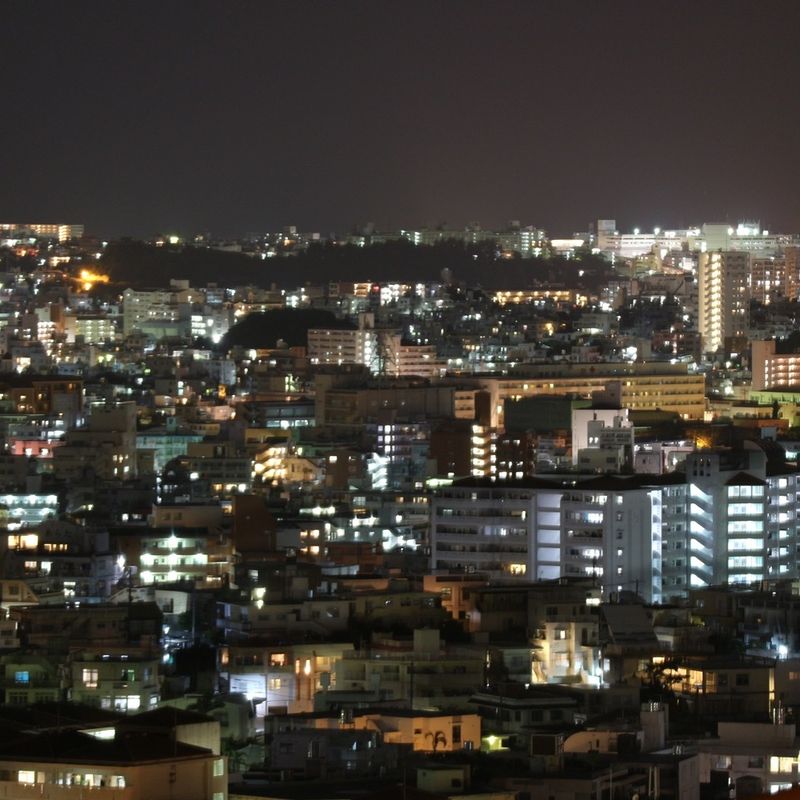 Notes:
In the interests of honesty - we were a couple of lads up here poking around in the Shurijo dark. We never felt uncomfortable or threatened and we did see the security guard a couple of times. It is dark though with lots of moody shadows and very few people and traffic around. It would be prudent to avoid coming here alone.
We parked at the small, 24 hr car park across the road from the southeast entrance of the castle grounds. The car park is indeed small but will likely have plenty of spaces available after the castle has closed. I think we paid around 200 yen for an hour. There are some public toilets and vending machines next to the car park, but not much else.
We were at Shurijo quite late, between 10 - 11 pm. Driving here from central Naha took only around 10 mins and was free of traffic. This shouldn't come as too much of a surprise as
Okinawa starts to shut down from 10 pm.
There really are a lot of cats wandering around Shurijo night. We weren't making that up.
Shuri Castle opening hours:
Apr. to Jun. (8:30 to 19:00) Last entry:18:30
Jul. to Sep. (8:30 to 20:00) Last entry:19:30
Oct. to Nov. (8:30 to 19:00) Last entry:18:30
Dec. to Mar. (8:30 to 18:00) Last entry:17:30
Web: http://oki-park.jp/shurijo/en/
This post was written from the perspective of an after hours visit to the castle, so all of the above was free to witness.
Shurijo is a 15-min walk from Shuri Station and/or Gibo Station on the monorial (Yui Rail)
Further "Okinawa" reading …
Daisekirinzan Yambaru Nat'l Park, Okinawa: Natural drama enough without need of spiritual overtures
See us on …
Twitter and Facebook: @citycostjapan
Map: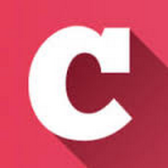 A Q&A and blogging community about life in Japan (plus a load of life-in-Japan stats!). Get your questions answered, share your experience! | Inquiry -> KyodoNewsDigital International Media | Tokyo, Japan | +81 3 6252 6402
---