Sep 28, 2017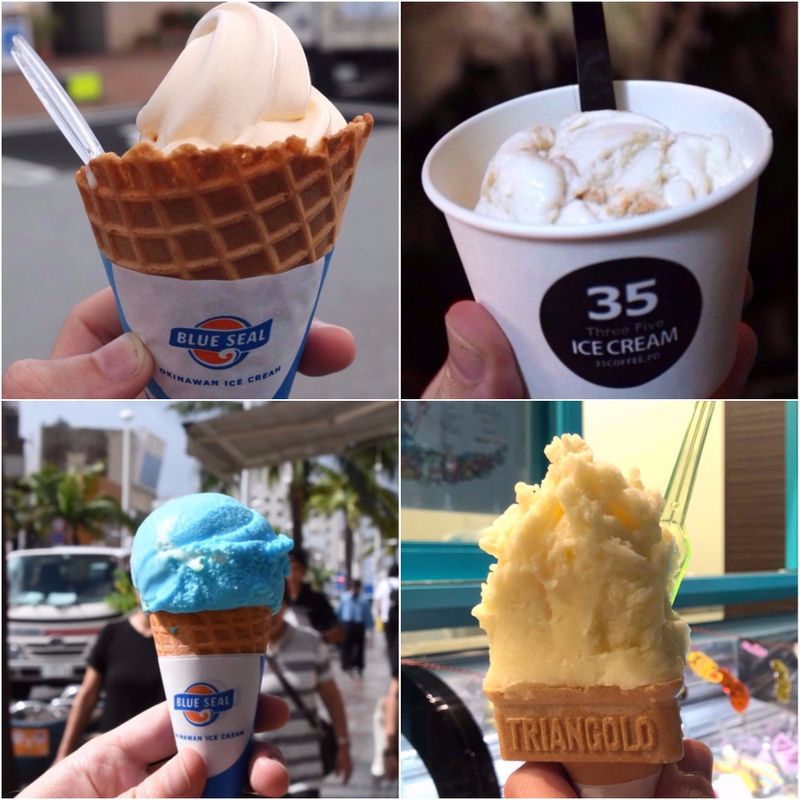 Ice cream in Okinawa makes sense. Ever since delegate to the United States Fusazo Machida opened the first ice cream shop in Japan in Yokohama in 1869 (Yokohama Bashamichi), it was only a matter of time before Okinawa, with its heavy U.S. influence, and balmy climate embraced the stuff.

On our recent jaunt around Okinawa Honto we decided to try out some of the ice cream flavors that Okinawa has to offer, matching them with our mood at some of the spots we visited. Why? Well, for one, we like ice cream. For another, Instagram seems to like ice cream (Here I am holding up another ice cream cone in front of 'insert famous location here'.). And also because, at times, it was as hot as hell in Okinawa and licking an ice cream seemed the most appropriate thing to do.
All flippancy aside though, Okinawa does ice cream really well. We knew this before arrival and simply wanted to get in on the act.
Before proceeding with our ice cream in Okinawa tour let's offer a cautionary note: the ice cream scene in Okinawa is dominated by Blue Ice. In fact, "dominated" is to put this lightly. Since dairy supplier Foremost Ltd. rocked up to the Tengan Military Base in 1948 in what is now Uruma City, the Blue Seal brand has pretty become synonymous with ice cream in Okinawa. Chances are, if you're eating ice cream on the islands, it's from Blue Seal. This is what it is, but much like mainland Japan has embraced the concept of whipping ice cream into a series of mad flavors, so too have the people behind Blue Seal, only with a U.S. / Okinawa bent.
Blue Wave - Kokusai Dori - Blue Seal
First port of call after settling into our Naha hotel was to hit up Kokusai Dori - Naha's multicolored center of tacky souvenir shopping. Perhaps it was the prospect of Okinawa's ocean blues, or a reaction to the brutal urban greys of Tokyo, but somehow "Blue Wave" seemed to suit our fresh-off-the-plane mood.
Blue Wave is a part of Blue Seal's "Constant Seller Flavors". We didn't really get it at the time, but the ramune soda ice cream here (the "blue" bit) is mixed in with pineapple ice cream. We only figured this out researching it after the fact. Themes of "ocean" and "pineapple" are strong in Okinawa. In this ice cream though, it's the "ocean" that dominates. That's OK though because we like the light fizz of ramune and appreciated the chunks of sugary stuff that were present in this ice cream cone.
Okinawa Ta-imo Cheesecake - Daisekirinzan Yambaru National Park - Blue Seal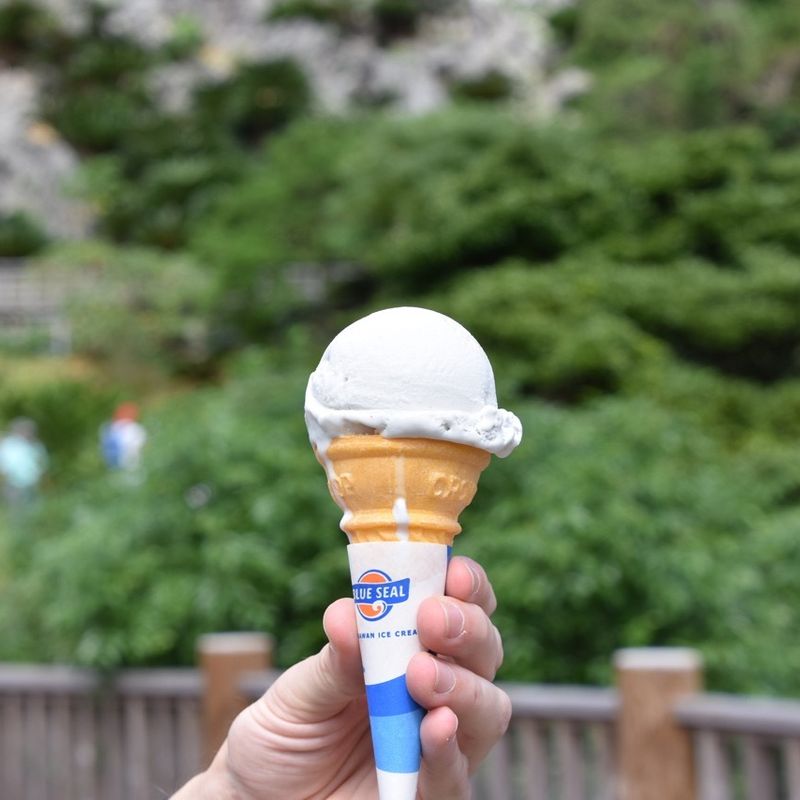 Even at those little eateries, vendors and cafes one finds furnishing Okinawa's sightseeing spots, you can place a fairly safe bet on the ice cream being provided by Blue Seal. This is the case at Daisekirinzan, a park set in a landscape of Biblical stones in the far north of Okinawa Island.
The limestone karts at Daisekirinzan have been around for about 200 million years. It seemed fitting then to go with Blue Seal's Okinawa Ta-imo Cheesecake ice cream. Ta-imo (taimo / tamu) is from the taro root family and word on the net has it that this rather uninspiring product of the earth has been an Okinawa staple for a long time. Perhaps not 200 million years, but a long time nonetheless. Ta-imo is known for its subtle flavor and even the people at Blue Seal warn that it doesn't come through immediately. It's there though. Well, something is, because this ice cream tasted like cheesecake, but not as we know it.
Shikuwasa Sherbet - Valley of Gangala and Cave Cafe - Three Five Coffee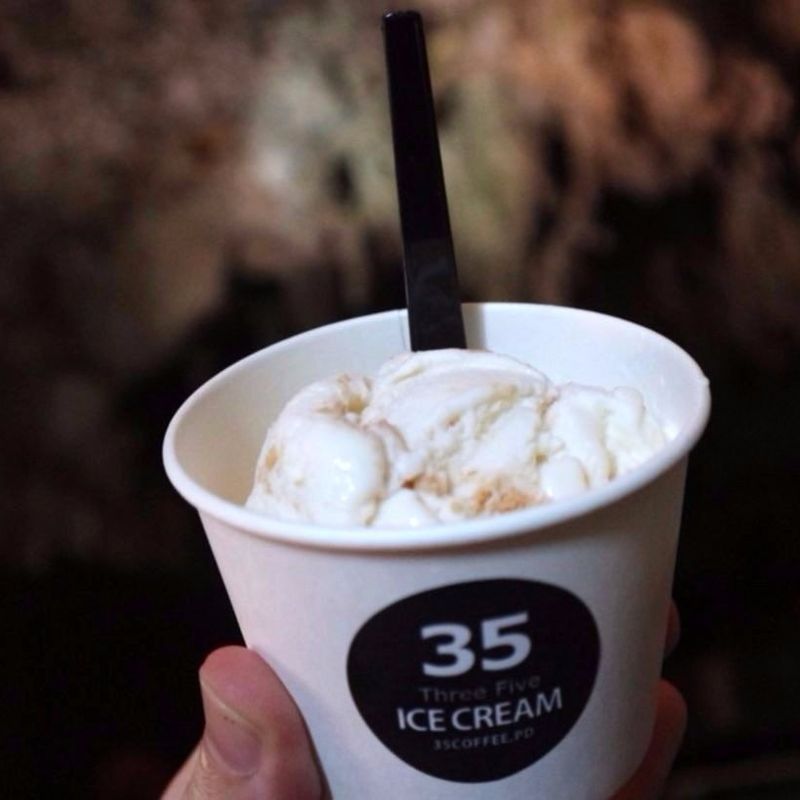 Taking a break from Blue Seal, but not by choice it has to be said, the cafe at phallic cave oddity Valley of Gangala in southern Okinawa Island comes courtesy of Three Five Coffee, who also have a range of ice creams, it turns out - 35 Ice Cream.
First of all, "Three Five Coffee". The "Three Five" bit comes from the Japanese term サンゴ / sango, which actually means "coral". Obviously this has been broken down into "san" - three and "go" - five. Clever stuff! Facetiousness aside though, Three Five Coffee seems deserving of our praise. Here is a company with a conscious. It's サンゴ for a reason - 3.5% of earnings from every cup of coffee from Three Five Coffee go towards coral regeneration projects. The company are using their coffee funds to transplant baby coral to Okinawan waters that are in need. Results from the project have been positive, with ecosystems developing from the transplanted coral after 18 months.
Interestingly, the people at Three Five Coffee roast their beans over heated skeleton coral. Given that law forbids Okinawa's coral from being removed (dead or alive) out of Okinawa "jurisdiction" they can quite legitimately claim to be infusing their brews with a unique flavor.
In terms of the ice cream at Valley of Gangala, Three Five Coffee opened the small "cave cafe" here in September 2016. At the time of visiting they had three flavors on the menu - Shikuwasa Sherbet, Muscovado Sugar & Vanilla, and Salt Vanilla & Shinsuko.
Shikuwasa is a citrus fruit grown in Okinawa and Taiwan - it looks a bit like a not-quite-ripe lemon. This ice cream eater loves all things sour so choosing this one was a no brainer. It didn't quite have the wince effect that we were hoping for, to go with the wince induced by sighting some of the massive phallic stalactites that hang from the cave's ceiling, but it was nice. More creamy than sherbety. And more bitter than sharp.
Salty Milk - Igei Service Area - Blue Seal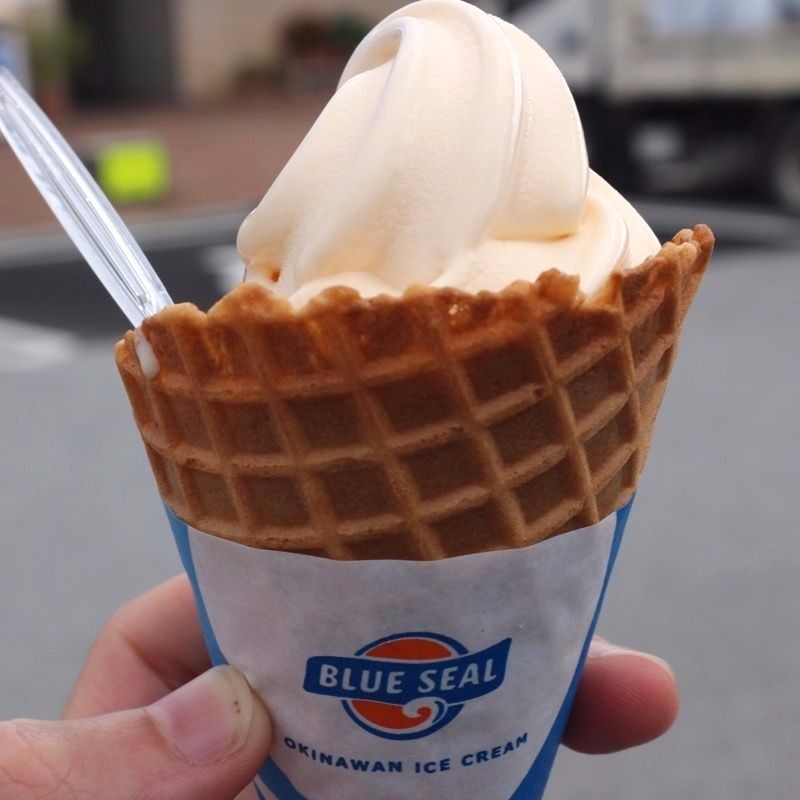 Blue Seal is really about scoop ice cream. They do have a couple of cursory soft-serve options though. We lapped up this Salty Milk while in a hurry at an expressway service station. Machine served with a minimum of fuss (there were no scoop options) seemed the right kind of vibe for the functional setting of a highway pit and toilet stop.
People of more simpler tastes would probably just call this "vanilla". While this is not entirely unjustified, there is something a little more offbeat about the Salty Milk. Still, when you're going soft serve it's all about the smooth and creamy really, and in this case the Salty Milk delivered. Plus we had a road to hit, so there was no time to muse over any nuanced flavors. "Simple is best" in this situation.
Sesame Night - American Village - Blue Seal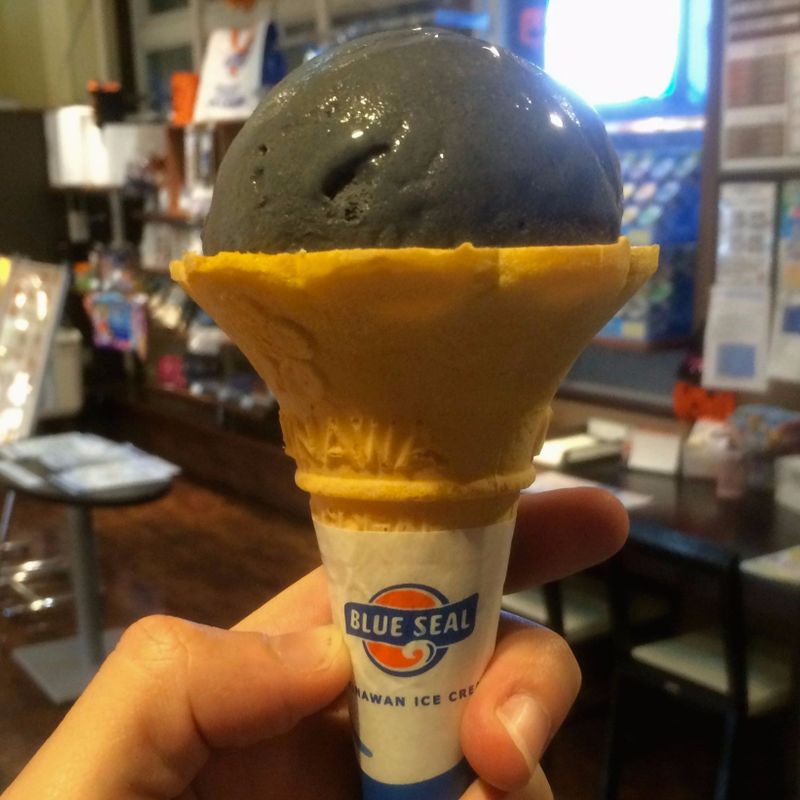 Even during the latter stages of our Okinawa trip we'd still not realised that Okinawa closes early - even in the American Village area of the island's west coast in Chatan town. We'd thought that any place calling itself "American Village" would be burning the candle at both ends so to speak. Not so, at least on a weekday. As such then we found ourselves scrambling around trying to find some place to take a break as the hour ticked towards midnight. The best we could do was a branch of Blue Seal where staff were preparing to close.
In the absence of any throbbing nightlife we opted to go for "Sesame Night". We like the name - it sounds like the suffix attached to a title of 70s porn ('Insert porn star name here' in Sesame Night). Actually, the ice cream in question does have a faded 70s look about it but there's little in the way of titillation in the taste. As it might appear, Sesame Night has a kind of earthy vibe about it that makes it seem like something you should be buying from a health food store. Personally, it's not really what we're after from an ice cream. Still, points for the name, although we can't find it on the flavor list on the Blue Seal homepage.
Okinawa Lemon - Kokusai Dori, Naha - Fontana Gelato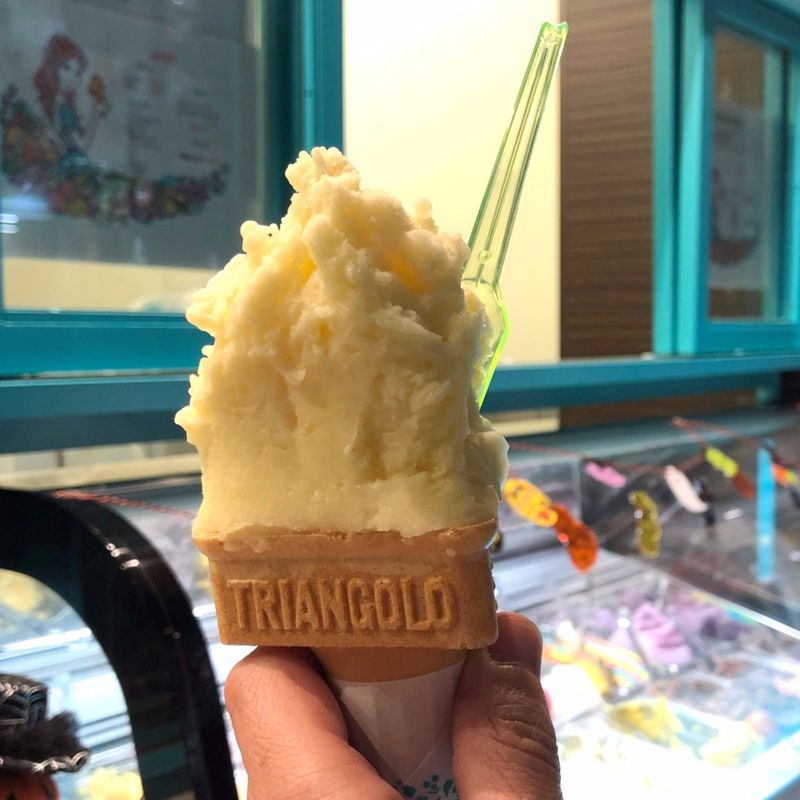 Naha's Kokusai Dori was probably designed as a final destination for trips to Okinawa - the street is a great scramble to buy omiyage. If Kokusai Dori has the souvenir shopper in mind, then Fontana Gelato very much has Kokusai Dori in mind. This petit gelato shop is right in the midst of the Kokusai Dori action and puts on the same display of bright color that wouldn't look out of place in My Little Pony.
In fact, such are the mad colors on show at Fontana Gelato, the little shop attracts big crowds and their respective camera lenses.
Of the 16 or so flavors of gelato available at the time of visiting Fontana, it was the Okinawa Lemon that pulled us in for the purchase, despite the fact that Rainbow Milk looks like it would have more Instagram appeal. Maybe by "Okinawa Lemon" they mean the aforementioned "shikuwasa". We can't be sure. Either way it delivered the requisite citrus kick that we were after, and the beautiful solid yellow fitted right into the Kokusai Dori color scheme. Added to which, the staff at this place were super nice and the store even had a charming hand-made English sign covering the steps on how to purchase your gelato, not that is was really needed.
What's interesting about the ice cream in Okinawa, in our experience, is just how proudly Okinawan it is. Where mainland Japan seems more concerned about oddity or seasonal marketing in its ice cream, you get the feeling that in Okinawa the ice cream is more grounded in sense, showing less concern about the sales figures and more about something that, at least in a very small way, is indicative of what Okinawa actually is. Or maybe it's all just "fancy vanilla"?
Have you ever been to Okinawa? Did you try any of Okinawa's unique ice creams? What was your favorite flavor? Let us know in the comments.
Further reading about Okinawa …
Daisekirinzan Yambaru Nat'l Park, Okinawa: Natural drama enough without need of spiritual overtures
Shurijo at night and Naha City night view, Okinawa
See us on …
Twitter and Facebook: @citycostjapan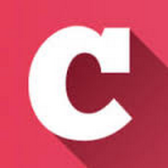 A Q&A and blogging community about life in Japan (plus a load of life-in-Japan stats!). Get your questions answered, share your experience! | Inquiry -> KyodoNewsDigital International Media | Tokyo, Japan | +81 3 6252 6402
---