Sep 27, 2016
Updated - Feb, 2018: Getting from Tokyo to Hakone is a breeze, once the traveler has decided from the many options available. Direct trains from Tokyo and Shinjuku stations waste no time in plugging visitors straight into the region. Local trains take more time but will be cheaper, leaving more budget to spend on getting around Hakone's many attractions. Here we break down all the transport options between Tokyo and Hakone, as well as those to get around the region and how much it all costs!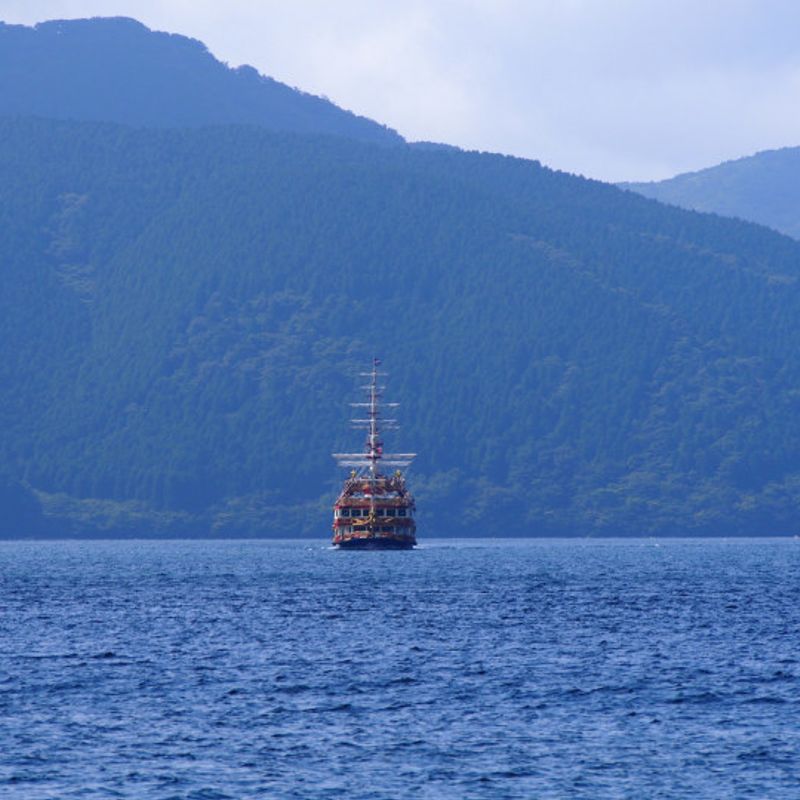 Hakone (箱根) must be one of the premier getaways for residents of Tokyo, as well as a Japan bucket list mainstay for travelers to this part of the world. Rightly so. Hakone has much to offer. Too much maybe. The visitor here is spoilt for choice; onsen, lake-based activities, bonkers outdoor art installations, Mt. Fuji views, history, Spartan marathon races, storied hotels, and hard-boiled eggs that come out black (the shells of eggs sold at Owakudani). This and plenty more.
Departing from Tokyo, most travelers to Hakone will likely arrive at Hakone-Yumoto; around 5 km east of Lake Ashi, Hakone-Yumoto is the biggest "urban" center in the region and a hub for souvenir shopping and some transport options.
Tokyo Station to Hakone
There is a Shinkansen option for getting from Tokyo Station to Hakone-Yumoto Station ...

Shinkansen Kodama / Hikari (changing to Odakyu Ltd. Exp. Hakone at Odawara)
The table below details how much it costs to get to Hakone in this way. All seats on the Odakyu Ltd. Exp. Hakone must be reserved.
| | | | | |
| --- | --- | --- | --- | --- |
| Train | Unreserved seat | Reserved seat | Green seat | Time (min) |
| Kodama | 3,730 | 4,250 | 5,010 | ~ 60 |
| Hikari | 3,730 | 4,250 | 5,010 | ~ 75 |
The cheapest way of getting from Tokyo to Hakone by train ...
TOKYO - (JR Tokaido Line) - ODAWARA - (Hakone Tozan Railway) - HAKONE-YUMOTO
Fares: Unreserved seat (JR Tokaido Line) 1,800 yen / Green seat (JR Tokaido Line) 2,780 yen
Journey time: ~ 110 mins
Bus from Tokyo Station to Hakone
The Odakyu Hakone Highway Bus has six daily departures from Tokyo Station arriving at the Palace Hotel Hakone-Mae (just north of Lake Ashi) and finally Hakone Togendai, the terminal for the Hankone Ropeway on the northeastern shores of Lake Ashi.
Note: This bus isn't convenient for travelers who are trying to get to Hakone-Yumoto from Tokyo.
First bus: 6:50 arrives Hakone Togendai 8:55
Last bus: 14:10 arrives Hakone Togendai 16:15
The last bus back to Tokyo departs Hakone Tagendai at 17:40, arriving Tokyo Station at 20:00
How much does it cost?: 2,160 yen one way
Shinjuku to Hakone
Undoubtedly the easiest option from Shinjuku to Hakone-Yumoto by train is the Odakyu Limited Express 'Romancecar' which has multiple departures each day starting at 7:00 until 18:00.
The fare is 2,080 yen one way. The journey takes around 1 hrs 30 mins.
A cheaper alternative from Shinjuku Station would be with a change at Odawara ...
SHINJUKU - (Odakyu Odawara Line Rapid Express) - ODAWARA - (Hakone Tozan Railway) - HAKONE-YUMOTO
Fares: 1,190 yen
Journey times: ~ 120 mins
No reservations are needed for this route (indeed, they are not an option), just hop on the train at will.
Bus from Shinjuku Station to Hakone
Another Odakyu Hakone Highway Bus services runs from the Busta (Shinjuku Expressway Bus Terminal) terminal next to Shinjuku Station to Hakone Togendai and sometimes on to Hakone-En and Hakone Odakyu Yaman no Hotel (further south on the shores of Lake Ashi, just outside of Motohakone).
Around 18 departures a day for Hakone Togendai.
First bus: 6:35 arrives 8:52
Last bus: 19:35 arrives 21:48
The last bus back to Shinjuku departs from Hakone Togendai at 18:10, arrives 20:35.
How much does it cost? 2,010 yen one way.
Driving from Tokyo to Hakone
Driving from Tokyo to Hakone, motorists can follow the fairly straightforward route out of Shibuya on the Metropolitan Expressway Route 3 (Shibuya line) which becomes the Tomei Expressway as you leave Tokyo. In Atsugi (Kanagawa) change at the Atsugi junction (厚木) onto the Odawara-Atsugi Road (a toll road). From here it's a straight run past Odawara where the road ends outside of Hakone-Itabashi, around 2-3 km from Hakone-Yumoto.
Expect to pay around 3,000 yen in expressway tolls (source: Nippon Expressway Company / NEXCO) for the drive from Tokyo to Hakone. Journey times will be around 1 hrs 45 mins.
Renting a car in Japan is far cheaper with a pick up / drop off at the same location.
For a basic k-car model, costs will be around 10,000 - 12,000 yen for two days with a pick up / drop off in Tokyo. 15,000 - 20,000 yen for three days.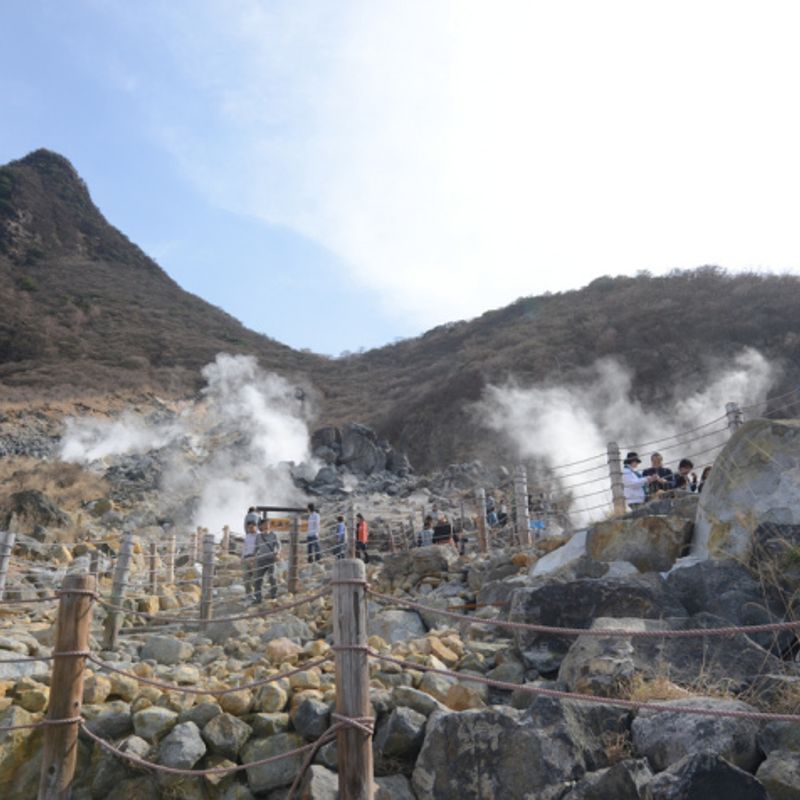 Getting around Hakone
The Bible doesn't have enough pages to cover all the possible journey combinations and their costs for travel around Hakone. As we said earlier there are trains, cable cars, buses, boats, and funicular trains (the ones that go up steep slopes, directly).
The best way to make the whole trip from Tokyo to Hakone, and around, as simple as possible would be with the Hakone Freepass from Odakyu. The pass covers one round trip between Shinjuku Station and Odawara / Hakone-yumoto (travelers need to pay a surcharge to use the 'Romancecar'), and the following 8 transport options in / around the Hakone region ...
Hakone Tozan Train

Hakone Tozan Cable Car
Hakone Ropeway
Hakone Sightseeing Cruise

Hakone Tozan Bus

Odakyu Highway Bus (designated areas)
Numazu Tozan Tokai Bus

Hakone Bus/ KANKO SHISETSU-MEGURI
So this is really a pass that makes sense. The problem is, it is only valid for two or three days.
| | | |
| --- | --- | --- |
| From | 2 days | 3 days |
| Shinjuku | 5,140 | 5,640 |
| Machida | 4,820 | 5,320 |
However, some day-trippers look like they might get a favorable cost-performance out of the Hakone Free Pass. A regular return train from Tokyo / Shinjuku to Hakone alone is going to cost at least 2,500 yen. Over 4,000 yen if using the 'Romance car' or Shinkansen.
For travelers who want to get to Hakone quickly and intend to be busy during their day there, the pass would appear to be the sensible option, even if just for one day.
If you're planning to make a weekend of it and take in plenty of the sights, the Hakone Freepass is, without doubt, the best way to go. Take a look at the breakdown of these individual journey costs for travel within Hakone. (All journeys one-way)
Buses ...
From
To
Time
Cost
Odawara
Hakonemachi
~ 1 hrs
1,180
Odawara
Hakone-yumoto
~ 18 mins
370
Hakone-yumoto
Hakonemachi
~ 40 mins
960
Hakone-yumoto

Chokoku-no-mori

(Hakone Open Air Museum)

~ 20 mins / 1 transit
690
Hakone-yumoto

Miyanoshita Onsen

(for Fujiya Hotel)

~ 10 mins
410
Hakone-yumoto
Gora
~ 16 mins
660
Hakone-yumoto

Togendai

(for boats on the Lake Ashi)

~ 40 mins

1,050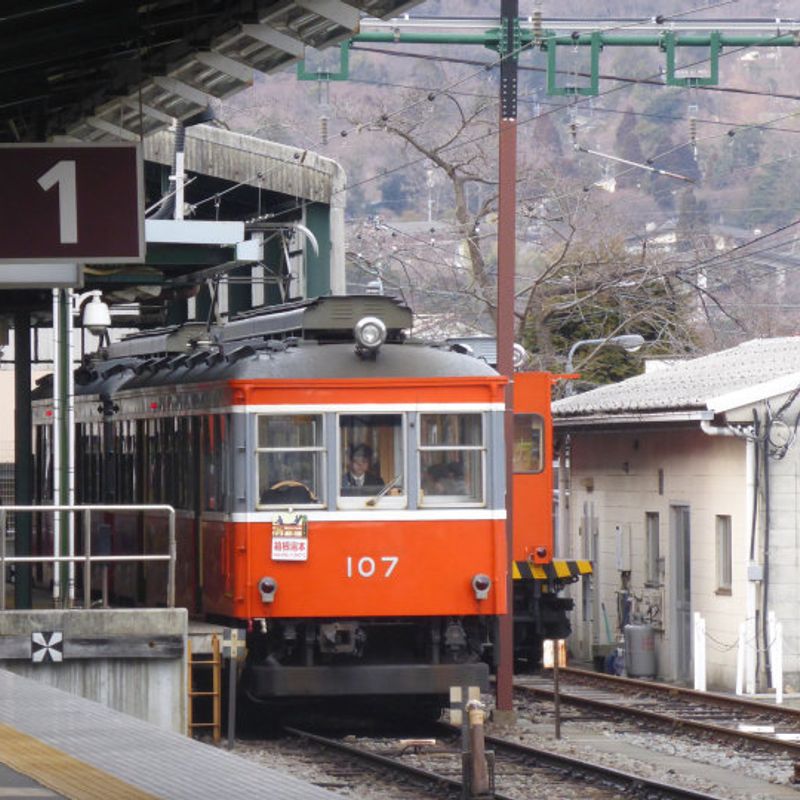 Trains ...
From
To
Time
Cost
Hakone-yumoto
Gora
40 mins
400
Hakone-yumoto

Chokoku-no-mori

(Hakone Open Air Museum)

37 mins
400
Hakone-yumoto
Miyanoshita (for Fujiya Hotel)
26 mins
270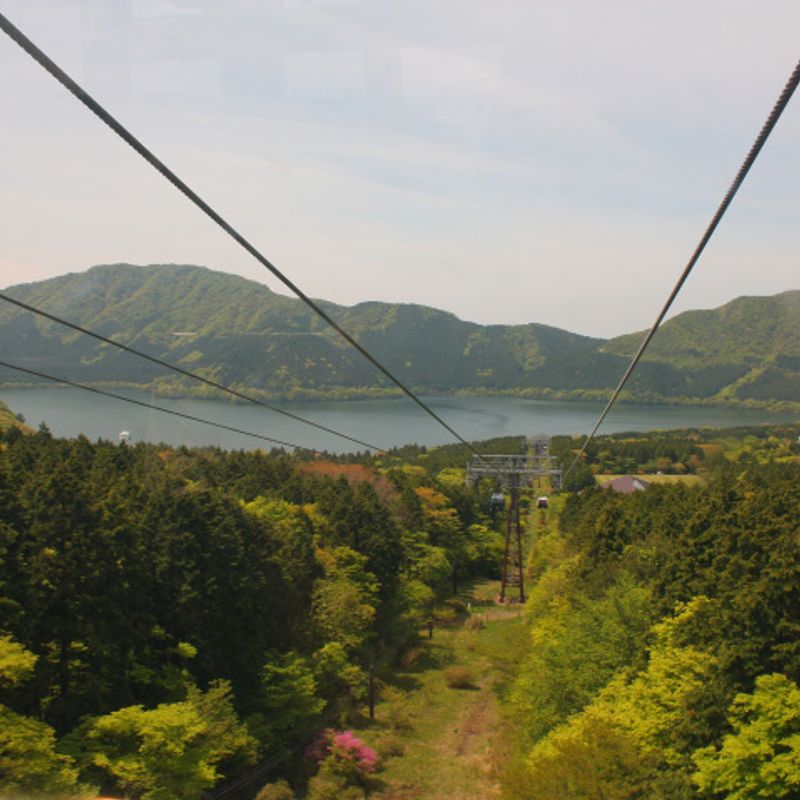 Cable car ...

| | | | |
| --- | --- | --- | --- |
| From | To | Time | Cost |
| Gora | Sounzan | - | 420 |
| Sounzan | Owakudani | - | 840 |
| Owakudani | Togendai | - | 1,050 |
Cruise (Lake Ashi) ...
| | | | |
| --- | --- | --- | --- |
| From | To | Time | Cost |
| Togendai Port | Hakonemachi | - | 1,000 |
| Togendai Port | Moto-Hakone | - | 1,000 |
Conclusions
Of course, for those heading to Hakone to kick back and, well, do very little, perhaps the best bet would be to pay for journeys separately. In terms of getting to Hakone from Tokyo though, taking the train seems to be the best option. It's faster, even using local trains, and isn't subject to the traffic concerns that face the bus user.
Driving looks to be expensive, and if you're interested in taking in most of Hakone's classic sights, perhaps isn't practical; you'll have to look for places to park and ditch the car to then jump on public transport in order to get to those places on the 'to do' list.
As we said earlier, anyone making a weekend of it in Hakone would do well to go with the Hakone Freepass by the looks of things. Even if you're not going to be that active, it's going to streamline things and give you the freedom to change your plans.
Got a different answer to the question, How much does it cost from Tokyo to Hakone?, we want to hear from you. Leave your thoughts and suggestions in the comments below.
*NB: This post was updated as of February 2018
Read more from our 'How Much?' series for destination from Tokyo and beyond ...
How Much Does it Cost to Travel From Tokyo to Osaka?
How Much Does it Cost to Travel From Tokyo to Kyoto?
What's The Cost of a Day's Train Travel in Tokyo? (JR)
Osaka to Kobe and on to Himeji Castle: "how to" and "how much it costs"
See us on ...
Twitter and Facebook: @citycostjapan
Images
Owakudani: Paul Robinson Flickr License
Train: Stephen Colebourne Flickr License
Cable car: Mark Doliner Flickr License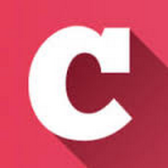 A Q&A and blogging community about life in Japan (plus a load of life-in-Japan stats!). Get your questions answered, share your experience! | Inquiry -> KyodoNewsDigital International Media | Tokyo, Japan | +81 3 6252 6402
---