Jul 28, 2017
Yokohama could surely make a strong case of being the most well-rounded city in all of Japan. The Tokyo neighbour has a bit of everything, from maritime vibes, an exciting history of swashbuckling trade, the largest Chinatown in Japan, fantastic parks and all the mod-cons that come with a booming modern Japanese city. Actually such is the magnetic appeal of Yokohama's Minato Mirai port area, one might struggle to think of the 10 most popular Yokohama attractions outside of this magnificent area. Anyway, we don't have to. The Internet is littered with so many "Top 10" lists that it's easy enough to find one about the best of Yokohama. Japanese travel booking and community site Jalan (じゃらん) is local, popular and such a list about Yokohama. Not that we need be too specific about the list as it's more than likely that the usual Yokohama attractions will feature. What we want to be concerned with here is how much these attractions cost to enter and thus come up with some ideas for budgeting for trip and sightseeing in Yokohama.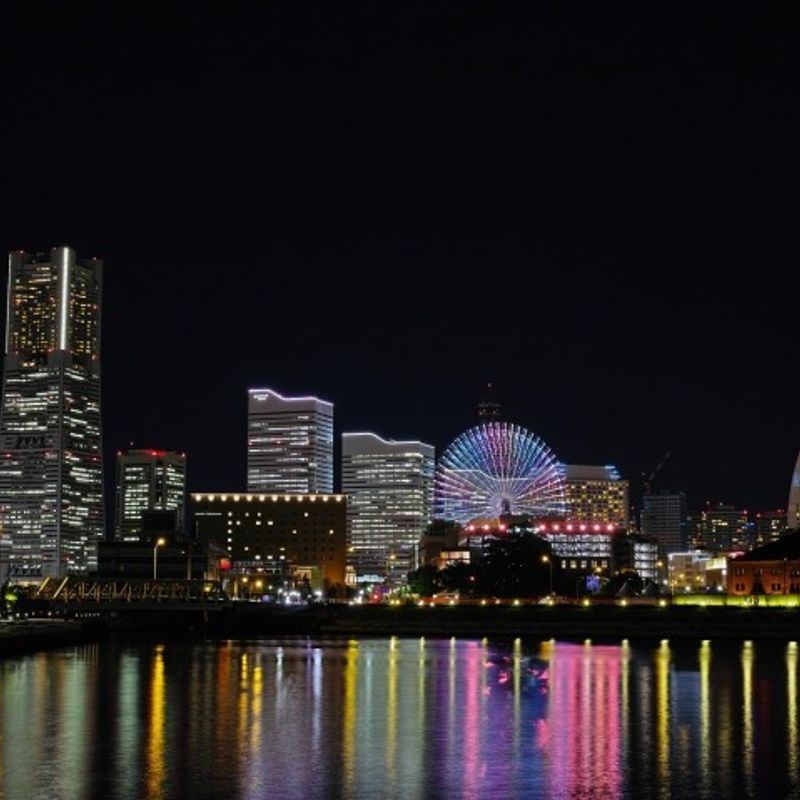 1: Minato Mirai 21 (みなとみらい21)




There should be little surprise that Yokohama's showpiece Minato Mirai 21 (or "harbour of the future") is at the top of any list of popular attractions in Yokohama. It is indeed resplendent, day or night (although it's at night when you get the most eye popping views). Although calling an area as large and encompassing of so many parts as waterfront Minato Mirai does, an "attraction", kind of seems like cheating. You can bet your bottom dollar that what follows in this list will include attractions within Minato Mirai 21.
Entrance: Free (although this should be qualified by saying that there are plenty of opportunities within this area to spend lots of money).
Cost from JR Yokohama Station to Minato Mirai 21: 180 yen to Minatomirai Station / 140 yen to Sakuragicho Station. Take your pick.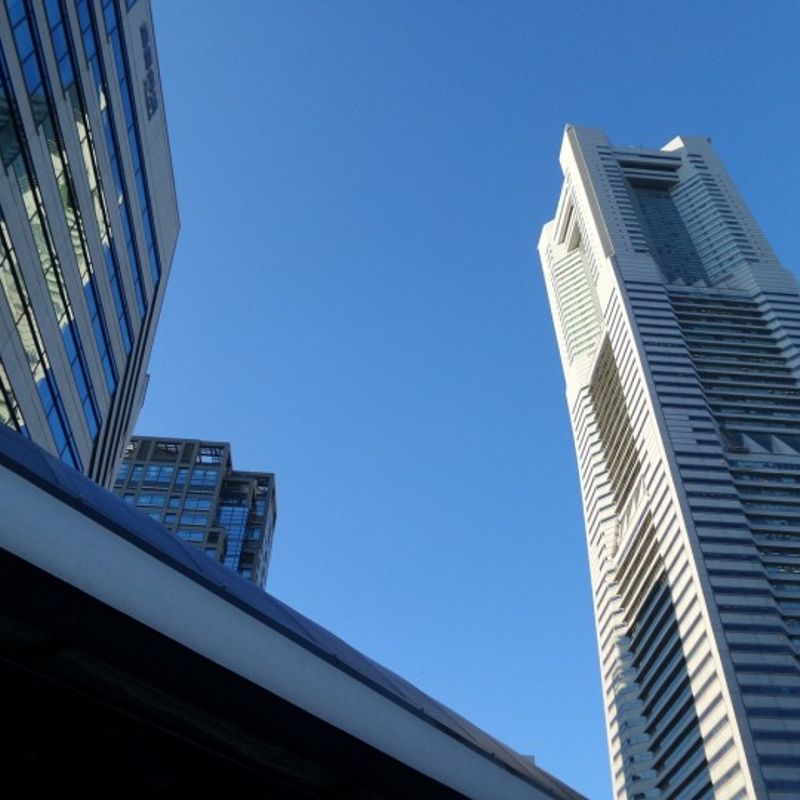 2: The Landmark Tower (横浜ランドマークタワー)




Just as we thought, Yokohama attraction No. 2 is not only located within Minato Mirai 21, it is arguably the most dominant feature of the area (other than maybe the ocean ... which is pretty big). The Yokohama Landmark Tower is a great hulking beast of a structure. What it lacks in visual subtlety it makes up for in an impressive stat - at nearly 300 m high it's the second tallest building (skyscraper) in Japan. Until recent years this would have been the more impressive "tallest building in Japan", but that honour has been snatched by Osaka's Abeno Harukas. Landmark Tower at it's 1993 opening also boasted the world's fastest elevators but that record has also since fallen.
The Landmark Tower Sky Garden is an observation area that sits on the lofty 69F. Adding to the tower's impressive girth is the Landmark Plaza a five-floor shopping extravaganza.
The Landmark Tower website has a bare bones English-language version.
Entrance:
Shopping plaza and surrounds: Free
Landmark Tower Sky Garden: 1,000 yen
Cost from JR Yokohama Station to Landmark Tower: Landmark Tower is pretty much equidistant from Minatomirai Station and Sakuragicho Station. 180 yen to the former and 140 yen to the latter.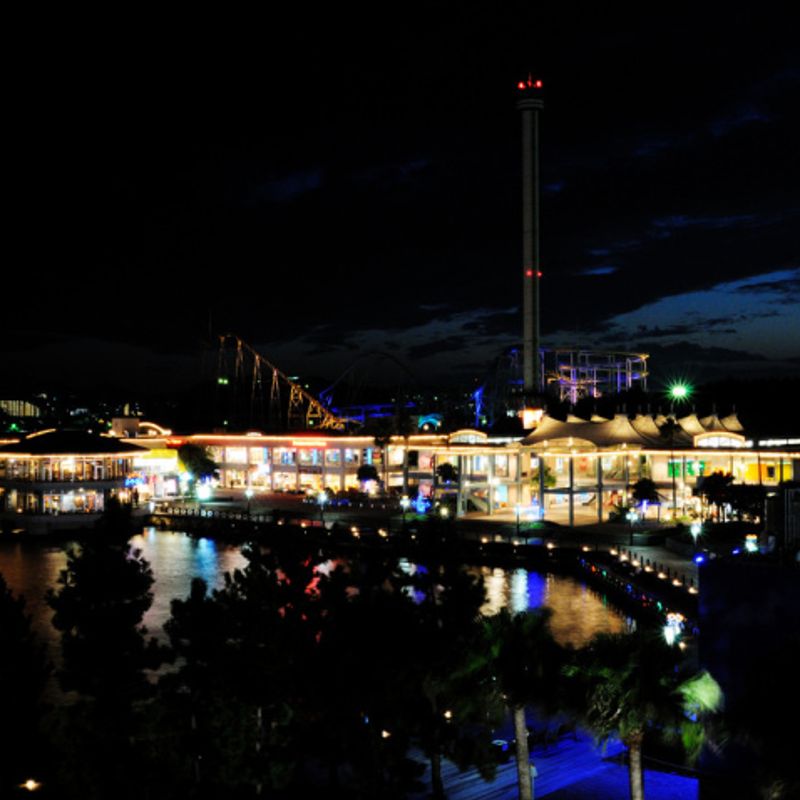 3: Yokohama Hakkeijima Sea Paradise (横浜・八景島シーパラダイス)
Japan loves a good aquarium and one that comes wrapped in the supplementary entertainment of a theme park is even better. Welcome then to Yokohama Hakkeijima Sea Paradise. Facilities of this size tend to need a bit of space to spread out in, so it is then that this theme park / aquarium is located around 30 mins by train to the south of central Yokohama on an small island that it can pretty much call its own.
As theme parks go, Hakkeijima Sea Paradise is never going to compare in quality to the likes of Fuji-Q Highland, USJ, of the parks from Disney, but it does offer considerable variety and is arguably more embracing of the sea than DisneySea.
The aquarium at Hakkeijima Sea Paradise is housed in an area of the theme park called Aqua Resorts. The aquarium bit is called Aqua Museum. This "museum" houses a whale shark (the largest species of fish in the world), dolphins, turtles, and seals, among other ocean based creatures. Next door at Dolphin Fantasy you can walk through one of those modern-day aquarium essentials - a tunnel surrounded by water in which dolphins and fish are swimming.
For such a large an popular attraction, it's a surprise that the Hakkeijima website doesn't have an English-language page.
Entrance: The island and most of the theme park are free to enter. In this way, rides can be paid for individually.
Individual ride costs range from 500 - 1,000 yen
There are ticket options ..
1 Day Ticket (covers pretty much everything): 5,050 yen
Late Afternoon Ticket (from 16:00): 3,300 yen
Aqua Resorts Pass: 3,000 yen
Night Aqua Resorts Pass (from 17:00): 2,500 yen
Pleasure Land Pass: 3,000 yen
Cost from JR Yokohama Station to Yokohama Hakkeijima Sea Paradise: 530 yen (nearest station, Hakkeijima)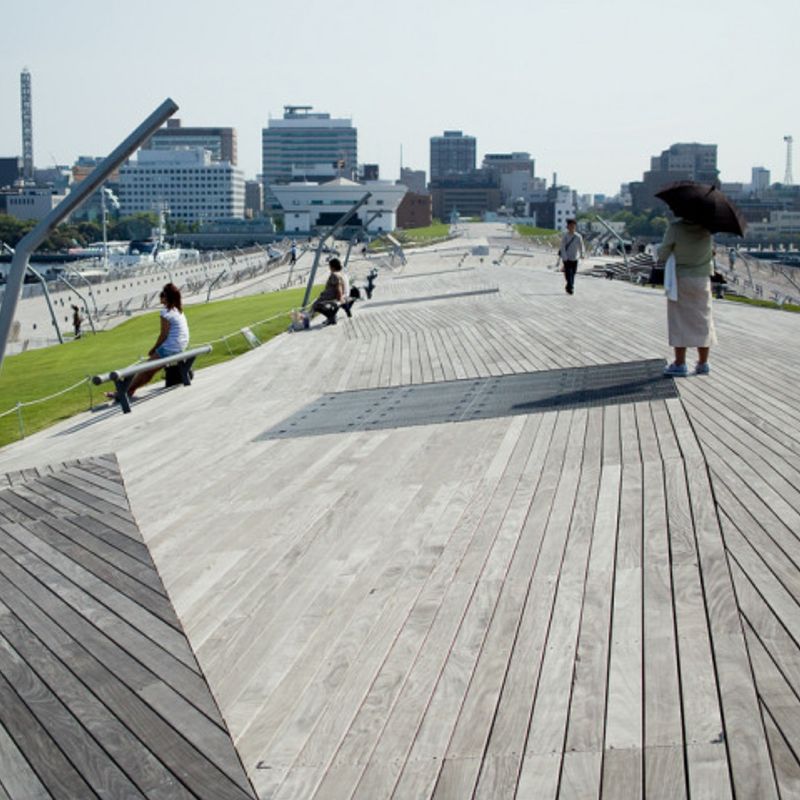 4: Ōsanbashi Pier / International Passenger Boat Terminal (横浜港大さん橋国際客船ターミナル)
Another of the top 10 Yokohama attractions that has a Minato Mirai backdrop, 400 m Ōsanbashi Pier can be enjoyed even by those who have no intention of taking to the high seas. The sleek structure is a curious one - a James Bond villain lair mixed with old skool sea front promenades and patches of grass - that belays the fact that the pier was originally built in 1894. This current incarnation opened in 2002. Anyway, Ōsanbashi Pier is a great spot for a stroll and a bit of a sit, affording of refreshing ocean breezes and unobstructed to views to Minato Mirai. Inside you can find shops, restaurants and, of course, services accommodating international ocean travellers.
Despite the maritime theme, don't come to Ōsanbashi Pier expecting a flurry of a departing ferries and cruise ships.
Ōsanbashi Pier / International Passenger Boat Terminal (横浜港大さん橋国際客船ターミナル) has the information basics, including floor maps, on and English-language version of the website.
Entrance: Free
Cost from JR Yokohama Station to Ōsanbashi Pier: 210 yen (nearest station, Nihon-Odori - the pier is about a 5-min walk from the station. Still, it would be a shame to come here and not take a stroll along the waterfront pathway that skirts Yamashita Park as it heads to / from the Minato Mirai area).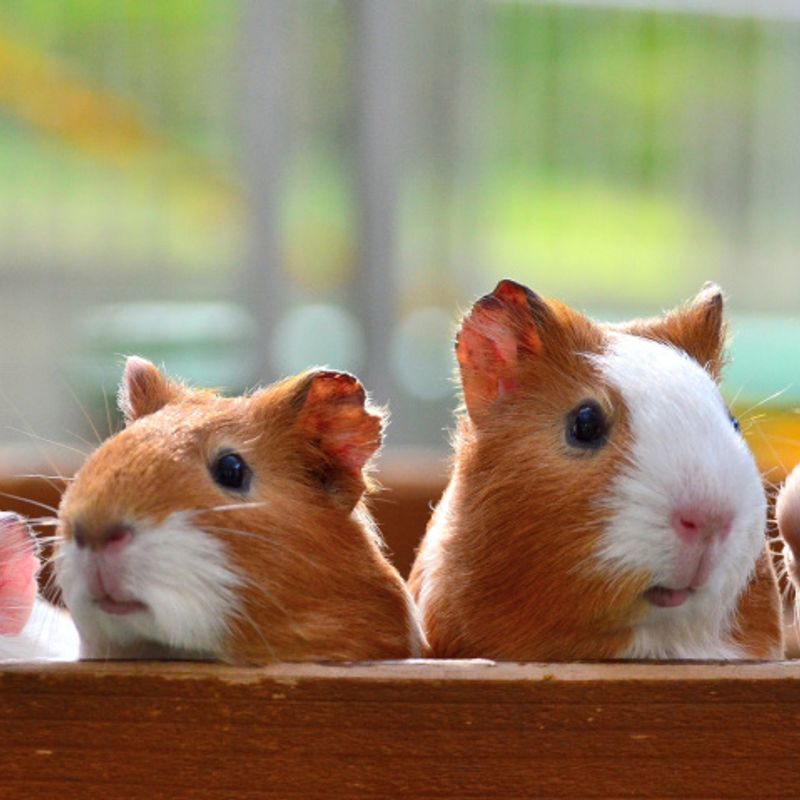 5: Nogeyama Zoo (野毛山動物園)








Yokohama's Nogeyama Zoo has the usual crew of residents one might expect from such a facility - lions, tigers, giraffes et al. Where Nogeyama comes into its own though is as a place for the little ones . The zoo is compact and in the "Nakayoshi" zone, kids can pet some of the little critters in residence. Probably the zoo's headline act though, are the red pandas.

Another good thing about Nogeyama Zoo is the location - near enough to the Sakuragicho / Minato Mirai energy to be easily accessed but with a hilltop setting that affords a bit of space and a side serving of quiet. Oh, and it's free to enter.
The zoo's website is one of those with an auto translate function that just about does the job.
Entrance: Free
Cost from JR Yokohama Station to Nogeyama Zoo: 160 yen (nearest station, Koganecho - 10-min walk from the station / alternatively use Sakuragicho Station - 140 yen - 15-min walk)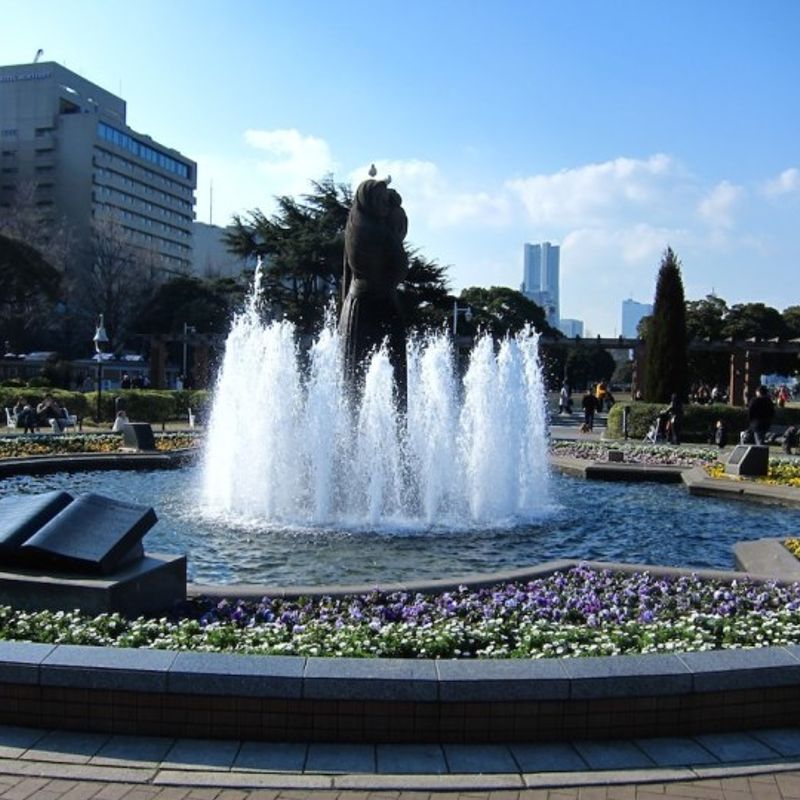 6: Yamashita Park (山下公園)
On a personal level, Yokohama's Yamashita Park could qualify as one of the best parks in Japan. It's a simple enough affair (mostly open grass) but the park's setting is hard to better - fronting the water with a street backdrop of hotels and restaurants that remind of a European seafront promenade. It's in Yamashita Park that you can really capture the essence of Yokohama, that of maritime history, seafaring spirit and modern day, cosmopolitan energy. The park is a great people watching spot, a place to see ships come and go, a place for a picnic and beers, and ultimately a place for good times whoever you are.
There are one of two features (fountains and monuments) dotted along the 750 m slither of park (it's only 100 m wide) which might snag the interest but for the most part they are besides the point. Come here for no nonsense park fun.
Entrance: Free
Cost from JR Yokohama Station to Yamashita Park: 210 yen (nearest station, Motomachi-Chukagai - the park is within a 10-min walk from the station)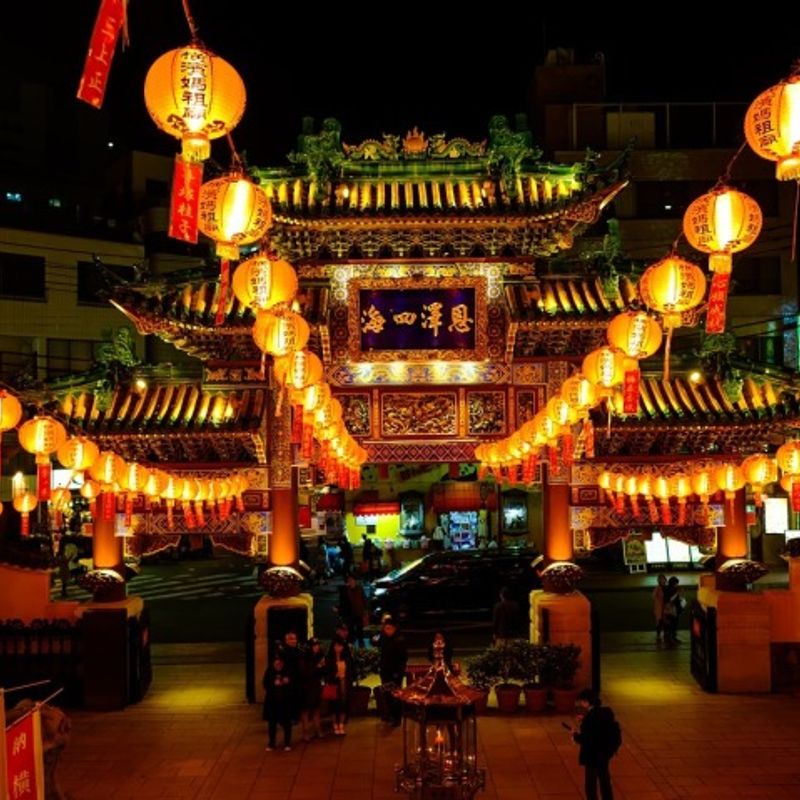 7: Yokohama Chinatown (横浜中華街)






You know that a Chinatown is a big deal when it's got its own website. In fact (although this should by now be no surprise), the Chinatown (chūkagai) in Yokohama is the largest in Japan. The area traces its origins back to when Yokohama was first opened as a port for international trade back in 1859.
Yokohama Chinatown is basically like any marquee Chinatown anywhere in the world - a riot of color, crammed with restaurants and tourists, and offering of plenty of tacky souvenirs and bits and bobs for the abode that you don't really need. Still, it's a lot of fun, and if you're in the right mood, the energy of the place can be invigorating, making the area a "must see" Yokohama attraction. On the other hand, if you're feeling at all irritable, it's probably better to stay away (especially on weekends and holidays when the streets can be packed). Look out for festivals, events and further chaos during Chinese New Year.
Despite the fame and size of Yokohama Chinatown, there are probably more restaurants, shops and businesses here than there are Chinese residents.
Entrance: Free
Cost from JR Yokohama Station to Chinatown: 210 yen to Motomachi-Chukagai or 160 yen to Ishikawacho (both stations within a 10-min walk from Chinatown)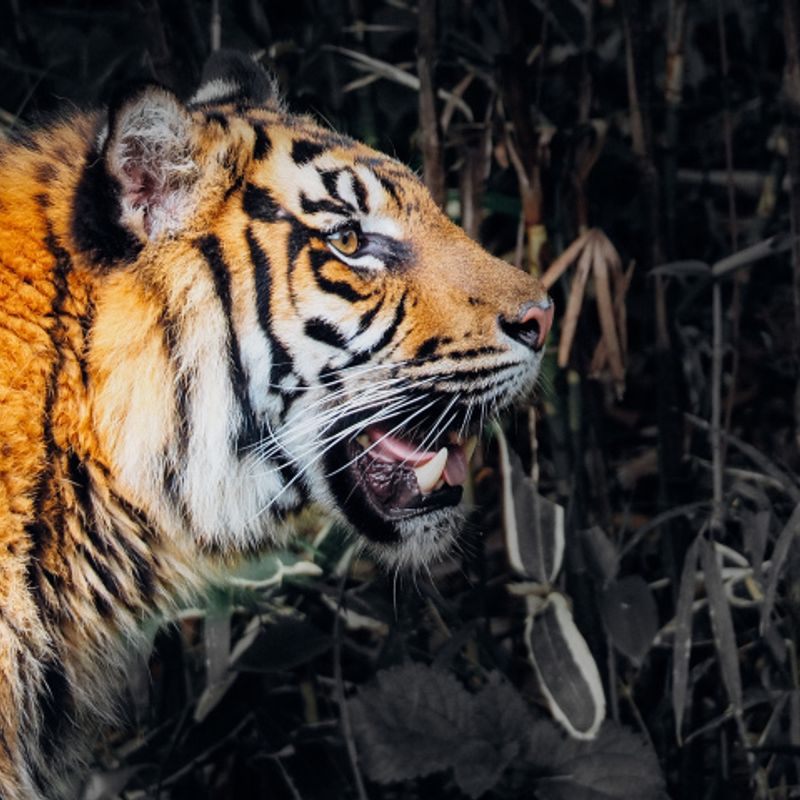 8: Zoorasia (よこはま動物園ズーラシア)
The second zoo to make this list of popular things to do in Yokohama. Sounding like it should be the title of the latest cute / quirk fest from Pixar, Zooraisa itself is one of the newer editions to Japan's zoological scene having opened in 1999. The zoo is somewhat celebrated for the more agreeable and authentic nature of its animal enclosures.
The cast are all here - lions, tigers, leopards, elephants, capybaras, zebras, bears, monkeys and plenty more all divided into zones based on climate conditions. Like many other zoos, Zoorasia boasts the usual facilities aimed towards research, protection and preservation.
For one of Japan's newest zoos, the Zoorasia website leaves a lot to be desired. (It uses an auto translate function that lists an entrance fee for "medium people" (between "Adult" and "Children") as 300 yen.)
Entrance: 800 yen
Cost from JR Yokohama Station to Zoorasia: Train to Tsurugamine Station - 200 yen. Bus from Tsurugamine Station to Zoorasia - 220 yen. Total - 420 yen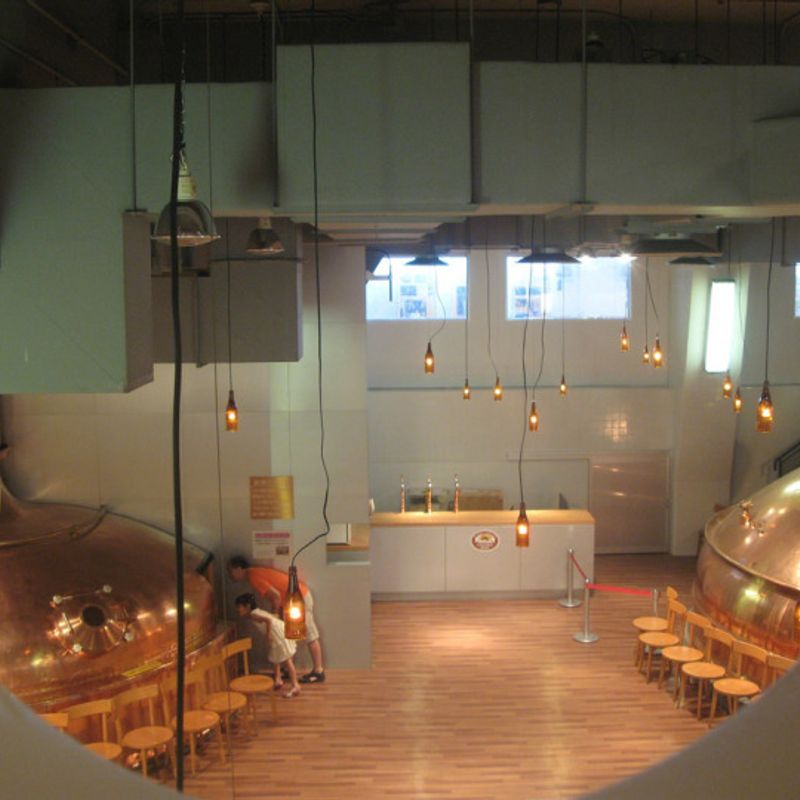 9: Kirin Yokohama Beer Village (キリンビール横浜工場)
In a more adult addition to this list of the 10 most popular attractions in Yokohama we get the chance to learn about beer. (And drink some of it, hopefully!) The Kirin Yokohama Beer Village is based around a factory complex - the Kirin Brewery Yokohama Plant. Tours of the plant are available free of charge lasting for around 80 mins. As well as being able to compare beers and bask in the aroma of hops the tours also promise an insight into the secrets behind the Kirin taste. It looks like tours of the brewery are to be booked in advance, although we can't be sure about this.
At the Spring Valley Brewery (part of the same complex) visitors can enjoy a variety of craft beers and food. The facility houses a small museum and hosts events and workshops.
The website for Kirin Yokohama Beer Village is only available in Japanese.
Entrance: The "village" is free to enter. Beers on tap at Spring Valley Brewery are in the 800 - 1,200 yen range.
Cost from JR Yokohama Station to Kirin Yokohama Beer Village: 160 yen (nearest station, Namamugi - the "village" is about a 10-min walk from the station). Kirin Yokohama Beer Village is northeast of Yokohama as if heading towards Kawasaki.











10: Anpanman Children's Museum (横浜アンパンマンこどもミュージアム&モール)
In stark contrast to No. 9 on this list of Yokohama attractions, No. 10 presents us with something very much for the kids - the Anpanman Children's Museum ... and Mall. Entrance the mall is free, although whether or not you'll come out of it with your wallet intact remains to be seen. Expect all things Anpanman to be sold here from toys to books to Anpanman-themed breads and so many other food stuffs and bits of other stuff that you can shape into something resembling the bread-headed one.
The Anpanman Children's Museum is a three-floor job housing character exhibits, a mock steam train, a Baikinman UFO, slides and, of course, another shop.
This is the website for all of the Anpanman Museums in Japan. Follow the links (in English) to get to a PDF explaining the Yokohama facility.
Entrance: The museum is a pricey 1,500 yen (for anyone over the age of 1 - although kids between 1 and 12 will get a souvenir)
Cost from JR Yokohama Station to Anpanman Children's Museum: 180 yen (nearest station, Shin-Takashima - the museum website says that it's about 7 mins on foot from the station. Whether or not this is at kid's walking pace, we can't be sure).
Notable Omissions
Perhaps the most obvious omission on this list is the Yokohama Red Brick Warehouse, part of the Minato Mirai zone. Red Brick Warehouse is the focus for numerous events held in Yokohama and home to the city's popular ice skating rink in winter. The warehouses are free to enter, but beware all of the food temptations within. Another gaping omission might be the Cup Noodle Museum with an entrance fee of 500 yen. The International Stadium Yokohama (a.k.a Nissan Stadium) could qualify as it's host to many international level football matches. Stadium tours are available - 500 yen.
How much does it cost to visit Yokohama's most popular attractions?
We calculate the total entrance fee for the above attractions to be 3,300 yen. This is just for three of the above ... Anpanman Children's Museum, Landmark Tower Sky Garden and Zoorasia. The rest of the attractions are, fundamentally, free to enter. Not a bad deal then! However, this is a bit misleading. Take Hakkeijima Sea Paradise as an example. Yes, it's free to enter, but what is the point of going there if you're not going to go an any rides or enter, for example, the aquarium? Let's say you go on a smattering of rides, that's going to be around 2,000 yen. Or maybe you just want the aquarium? 3,000 yen. What are the chances of you coming out of the Kirin Yokohama Beer Village without having at least one beer? 800 - 1,200 yen. Chinatown and Minato Mirai 21 can be enjoyed without spending a penny (except for transport costs) but what is the likelihood of that happening?
The total transport costs in terms of accessing these attractions from JR Yokohama Station comes to around 2,500 yen. Minato Mirai 21 alone can occupy a full day in Yokohama (even an overnight stay). Taking in all of the 10 most popular attractions in Yokohama is going to require a few days as most of these are not places where the visitor can pop in an take a quick look around.
Are transport passes for getting around Yokohama worth it?
Good question. If all you're doing is sightseeing in and around the Minato Mirai 21 "zone", then "No!", there seems little point. One of the great joys of exploring Yokohama's waterfront is the strolls between attractions.
Visitors to Hakkeijima Sea Paradise might consider the "Seaside Line One Day Pass" at 670 yen for an adult. The pass allows for unlimited rides all day on the Seaside Line. However, this line is only useful for one of the attractions in this list and isn't going to transport you anywhere around the Minato Mirai / Chintown / downtown areas. Maybe not so useful after all.
The Yokohama-Minatomirai Pass (from JR East) is 520 yen and allows for unlimited travel between Yokohama and Shin-Sugita stations (Negishi Line) and also travel on the Yokohama Minatomirai Line. 520 yen is the equivalent of about three one-way journeys so the pass may be worth seeking out if you plan on doing a lot of toing and froing or if your legs get weary quickly. Otherwise for a day in Yokohama the effort in seeking the pass out might not give a great deal in return.
What would be on your list of 10 recommended attractions in Yokohama? How much is the entrance fee? What kind of budget would you set for a sightseeing in the Yokohama area? Let us know in the comments.
Getting to Yokohama ...
How much does it cost from Tokyo to Yokohama by train?
How much does it cost to travel from Narita Airport to Tokyo?
See us on ...
Twitter: @City_Cost_Japan

Facebook: @citycostjapan

Images
Hakkeijima Sea Paradise: ajari Flickr License
Ōsanbashi Pier: Yuko Honda Flickr License
Nogeyama Zoo: Toshihiro Gamo Flickr License
Yamashita Park: horschmology Flickr License
Zoorasia: aotaro Flickr License
Kirin Yokohama Beer Village (exact location unknown): rumpleteaser Flickr License
Anpanman Children's Museum (exact location unknown): chinnian Flickr License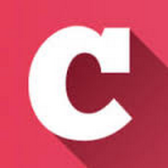 A Q&A and blogging community about life in Japan (plus a load of life-in-Japan stats!). Get your questions answered, share your experience! | Inquiry -> KyodoNewsDigital International Media | Tokyo, Japan | +81 3 6252 6402
---