Jul 4, 2017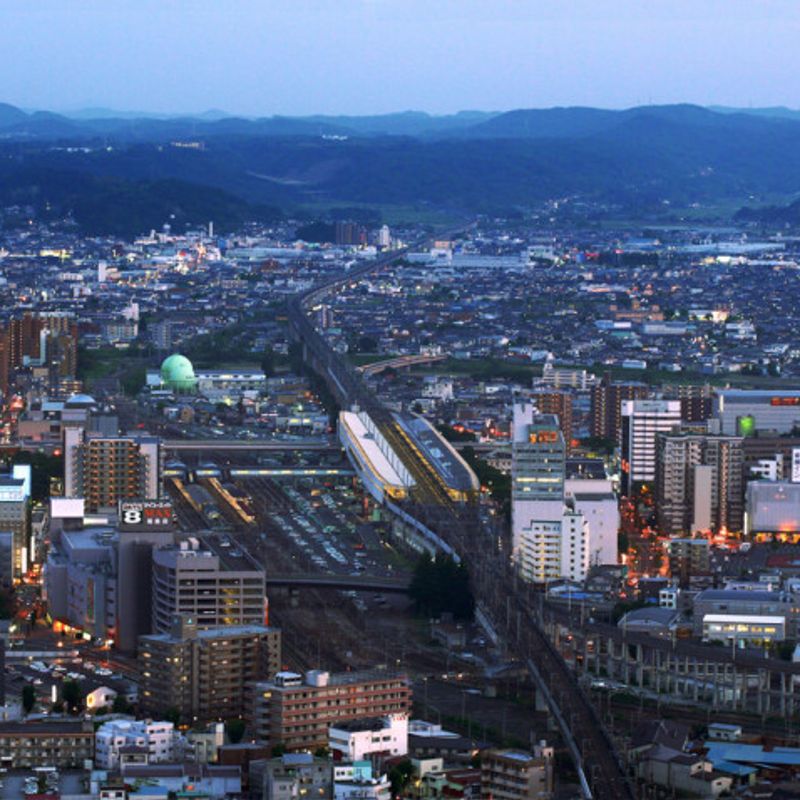 Easily accessed from Tokyo, the city of Fukushima is the capital of the prefecture of the same name. Fukushima's train station is a stop on the Tohoku Shinkansen. Being surrounded by the foothills of the Azuma Mountains means that Fukushima is not only quite picturesque but also a good place to live for those who enjoy hiking and the outdoors. In fact, these mountains are host to some great hot springs in which hikers can reinvigorate those tired legs, these include Takayu Onsen on the slopes of Mt. Azuma itself. Visitors to, and residents of, Fukushima don't even need to leave the city to enjoy the mountains as they can enjoy the views from 275-m Mt. Shinobu in downtown Fukushima. Foreigners in Japan craving access to fruit might be pleased to read that Fukushima, in some quarters, is known as "The Kingdom of Fruits" with a number of orchards in the region where fruit picking can be enjoyed. Let's take a look then at how much it costs to get to Fukushima from Tokyo.
Shinkansen








Shinkansen will make for the easiest way to access Fukushima from Tokyo. Tohoku Shinkansen make stops at Fukushima Station, about 1 km directly south of Mt. Shinobu, and a few blocks to the west of the Abukuma River.
Yamabiko and Tsubasa trains make the journey between Tokyo Station and Fukushina Station taking around 1 hr 25 mins. There are departures (in both directions) around every 10 - 30 minutes.
Fares for Yamabiko / Tsubasa Shinkansen from Tokyo Station to Fukushima Station are the same.
| | | |
| --- | --- | --- |
| Unreserved seat | Reserved seat | Green seat |
| 8,430 | 8,950 | 11,520 |
The earliest Shinkansen service from Tokyo Station to Fukushima Station (weekdays): Depart. 6:04 / arrive 7:39 (Yamabiko Shinkansen)
The last (direct) Shinkansen service from Tokyo Station to Fukushima Station (weekdays): Depart. 21:44 / arrive 23: 21 (Yamabiko Shinkansen)
Getting to Fukushima by regular trains
Using regular trains to get from Tokyo to Fukushima, while not ideal, is doable. Most journeys will require four transfers with journey times at around five hours. With fares of around 5,000 yen, whether of not the potential savings are worth the time and hassle will likely vary from traveller to traveller.
A typical route is from Tokyo Station to Fukushima Station is listed below:
TOKYO - (JR Takasaki Line) - OMIYA - (JR Shonan-Shinjuku Line) - UTSUNOMIYA - (JR Utsunimiya Line) - KUROISO - (JR Tohoku Line) - KORIYAMA - (JR Tohoku Line) - FUKUSHIMA
Fares (one way): 4,750 yen

It's should be noted that the Japan Rail Pass is valid on all Shinkansen and regular trains mentioned above.
Buses from Tokyo to Fukushima
Highway buses running between Tokyo and Fukushima will likely be day time services.
A highway bus service called the Abukuma Liner departs daily from Shinjuku (Busta) Station to Fukushima Station. Rather confusingly the same service seems to be operated by JR Bus Kanto, JR Bus Tohoku (Japanese) and Fukushima Transport. Which ever you choose to research, prices and times are the same.
Journey times: five hours
Fares: 4,900 yen (one way)
Willer (a.k.a Willer Travel or Willer Express) seem to offer cheaper bus services from Tokyo to Fukushima with one-way fares that came out as from 2,700 yen or from 3,200 yen depending on seat type. Journey times with Willer are around five hours.
Fukushima Airport
The prefecture of Fukuoka is served by an airport, Fukushima Airport (FKS). The airport is some 50 km south of Fukushima Station and at the time of writing was not handling any flights from Tokyo. In terms of domestic flights, Fukushima handles flights from Hokkaido (New Chitose Airport) and Osaka (Itami, Kansai International).
Getting from Fukushima Airport to Fukushima Station
Should you find yourselves at Fukushima Airport you'll likely have to head first to Koriyama Station in order to get to Fukushima Station on public transport. Limousine buses take around 40 mins from the airport to Koriyama Station. The journey costs 1,100 yen.
From Koriyama (Station) to Fukushima (Station) travellers in a hurry could hop on a Tohoku Shinkansen (Yamabiko) and be there in around 15 mins. Fares are listed below.
| | | |
| --- | --- | --- |
| Unreserved seat | Reserved seat | Green seat |
| 1,700 | 3,000 | 3,710 |
Alternatively, the JR Tohoku Line takes around 50 mins and costs 840 yen.
Driving to Fukushima from Tokyo
The Tohoku Expressway (東北自動車道) looks to be the most direct route for those driving from Tokyo to Fukushima. The expressway begins in Kawaguchi, Saitama. Joining the Tohoku Expressway from central Tokyo might mean first getting on the Metropolitan Expressway (Kawaguchi Route) in Tokyo's Adachi Ward and joining the Tohoku Expressway via that. Approaching Fukushima, the Fukushima Nishi (West) (福島西) junction (Tohoku Expressway) is about 4 km southwest of Fukushima Station.
Using the route search function of Nippon Expressway Company (NEXCO) reveals highways tolls for the drive between Tokyo and Fukushima to be between 7,000 - 8,000 yen. Driving times are up to 3.5 hours. If you can handle the Japanese, you can conduct your own route search through NEXCO here.
The cost of renting a car with a pick up in the Tokyo area and a drop off in / near Fukushima Station might cost around 20,000 yen for a k-car for a day. The cost of a rent-a-car in Japan will be significantly cheaper however if you pick up / drop off from the same location. Doing so (from Tokyo) over a period of two days could see your costs reduced to around 10,000 - 12,000 yen.
Is it safe to travel to Fukushima?
The nuclear power plant that was affected by the Great East Japan Earthquake and Tsunami in March 2011 is located in the town of Naraha, Futaba District, Fukushima Prefecture. The Fukushima Daini Nuclear Power Plant as it is named, is over 60 km from Fukushima City and around 230 km from Tokyo. Fukushima City was not evacuated by authorities as a result of the tsunami and remains outside of evacuation areas. You can see a document detailing (in English) the areas that have been evacuated at the Ministry of Economy, Trade and Industry webpage.
Parts of Fukushima Prefecture are listed as one of many "tourism zones" in Japan by the Japan Tourism Agency (JTA) the website of which you can see here.
The "no entry" zones around the Fukushima Daini Nuclear Power Plant account for a very small (although no less significant) percentage of Fukushima Prefecture. No where have we been able to find any information stating that Fukushima City is not safe for travel.
For more information you can visit the website of the Fukushima Prefectural Government here (available in multiple languages).
For information about the safety of travel in Japan visit you country's embassy webpages.
If you have an information to add to the question, "How much does it cost to travel from Tokyo to Fukushima?", we'd love to hear from you. Please leave your Japan travel tips in the comments below.
See our 'How Much | Travel' series for more destinations from Tokyo and beyond.
Tokyo to Universal Studios Japan
See us on ...
Twitter: @City_Cost_Japan
Facebook: @citycostjapan

Image: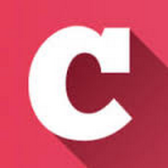 A Q&A and blogging community about life in Japan (plus a load of life-in-Japan stats!). Get your questions answered, share your experience! | Inquiry -> KyodoNewsDigital International Media | Tokyo, Japan | +81 3 6252 6402
---