May 16, 2018
Travel from Tokyo to Ise, the region home to Japan's most important Shinto shrine, Ise-jingu (Ise Grand Shrine / 伊勢神宮). Taking trains from Tokyo to Ise-jingu will mean transfers in Nagoya with Shinkasen being the fastest way to travel. From Nagoya, express trains make the journey to Iseshi station, a few hundred meters away from the shrine. Here we look at how much it all costs.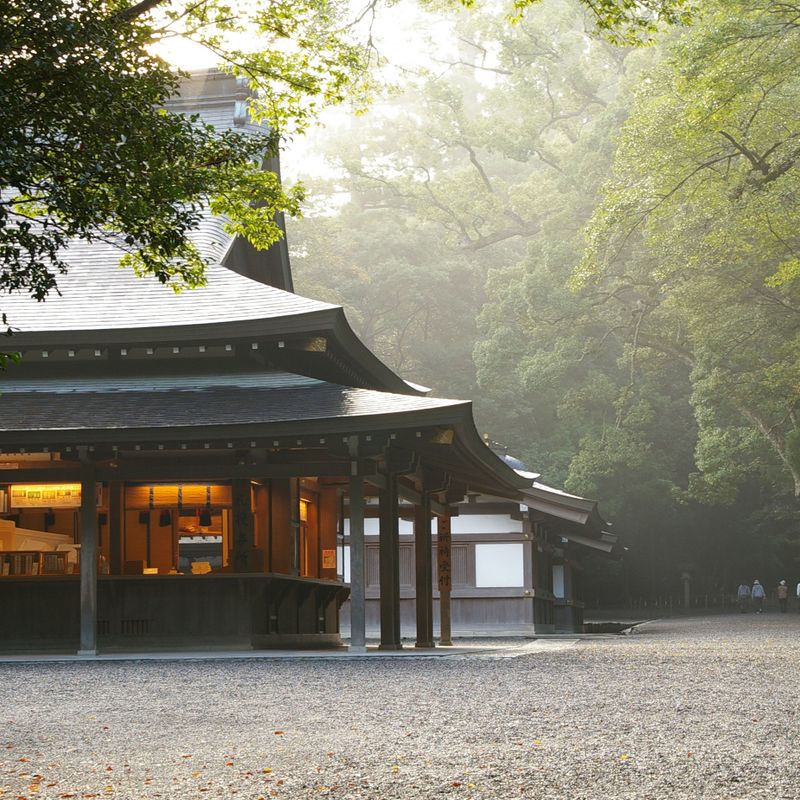 Japan's Ise-Shima region in Mie Prefecture, for those in any sort of know, will have its strongest association with Ise-jingu, the Ise Grand Shrine. Ise-jingu is the most venerated Shinto shrine in Japan and is thus on the hit list for many domestic travelers if not international ones. Still, such a superlative isn't likely to go unmissed regardless one's level of understanding of Shinto the religion.
The region, and the shrine, will have received an international boost of sorts when it was host to the 42nd G7 Summit in May 2016 during which images of Obama, Abe, Merkel, Cameron et al strolling through Ise-jingu's grounds were beamed to anyone with an inclination to switch on the TV for post-dinner news.
Access to Ise Grand Shrine is likely to be via Iseshi (sometimes Ise-City) or Ujiyamada train stations both of which are within a kilometer of Ise-jingu's "Geku" grounds, home to the outer shrine of the, well, shrine. The "Naiku" grounds of Ise-jingu are 2-3 km southeast of Geku and are the more revered of the two locations. Buses from Geku and Iseshi station make the run to Naiku.
Political-leader groupies may be interested to know that the Ise-Shima Summit was held on Kashiko Island at the Shima Kanko Hotel about 15 km south of Iseshi station.
Getting from Tokyo to Ise by train
Journeys from Tokyo to Ise will mean transferring at Nagoya, a major stop on the Tokaido Shinkansen Line between Tokyo and Shin-Osaka.
The fastest way from Tokyo to Ise will mean incorporating travel by Shinkansen into your journey.
Nozomi are the fastest of the Tokaido Shinkansen trains. How much journeys this way will cost depends on the kind of seat.
From Tokyo to Nagoya on the Nozomi trains it takes around 100 mins.
From JR Nagoya station where Shinkansen arrive / depart it's a short walk to Kintetsu Nagoya station for Kintetsu Line trains to Iseshi. Limited Express Kintetsu Line trains are the fastest way of getting from Nagoya to Iseshi.

Fare: 2,770 yen (one way)
Journey time: ~ 80 mins
Total costs from Tokyo to Ise (Iseshi station)
| | | | |
| --- | --- | --- | --- |
| Seat | Unreserved | Reserved | Green seat |
| Shinkansen | 10,360 | 11,090 | 14,680 |
| Kintestu | 2,770 | 2,770 | 2,770 |
| Total | 13,130 | 13,860 | 17,450 |
With reasonably relaxed transfer times as Nagoya station travelers might expect journeys from Tokyo (station) to Iseshi to take just over 3 hours.

JR "Mie" trains are another direct option for travel between Nagoya and Iseshi stations. They take a little longer than the Limited Express Kintetsu Line trains but are a shade cheaper

Journey times: 90 - 95 mins
Fares: 2,000 yen (2,520 yen reserved seat)
Travelers could save a little money by taking a regular Kintetsu Line train from Nagoya to Iseshi. This will require a change at Isenakagawa but will see costs reduced to 1,450 yen. The journey time will be around 110 mins depending on transfer times.
Hikari (105 - 125 mins) and Kodama (~ 170 mins) trains on the Tokaido Shinkansen Line also make the run between Tokyo and Nagoya. The costs for the journey are detailed below:
| | | |
| --- | --- | --- |
| Unreserved | Reserved | Green seat |
| 10,360 | 10,880 | 14,470 |
As you can see, the savings made on these trains when compared to Nozomi trains are almost negligible, especially when we consider that the latter will get us there in a shorter time. Certainly, Kodama trains should be avoided unless making use of the Platt Kodama ticket. Run by JR Tokai Tours, Platt Kodama tickets could see travelers make savings of over 2,000 yen on journeys between Tokyo and Nagoya (one way) on Kodama Shinkansen. These tickets must be booked in advance but the website is available in English and appears easy enough to navigate.
Express, local trains from Tokyo to Ise
By swapping Shinkansen for a combination of express trains for travel between Tokyo and Ise travelers could see costs reduced to around 10,000 yen. Conversely, travel times will go up to around 7 - 8 hours.
Using exclusively local trains to Ise and costs could squeeze under 8,000 yen. However, travelers will need a good 9 hours spare to make the journey.
Visiting Ise-jingu from Tokyo could be a good way to make use of the seasonal Seishun 18 Kippu (青春18きっぷ). These tickets are bought in sets of five at 11,850 yen (working out at 2,370 yen for a day of unlimited travel on local trains across Japan). You can read more about the Seishun 18 Kippu on an earlier post here on City-Cost, but for those travelers who are up for an adventure and / or are on a tight budget, it could be a fine way to travel.
Highway buses from Tokyo to Ise
Through booking service Japan Bus Online we were able to find a service from Tokyo to Iseshi station with overnight departures from Ikebukuro and Shinjuku (Busta). Departure times are around 21:00 with arrival in Ise (Iseshi station) at around 7:00. Fares from around 6,000 yen (one way) for this 10-hour journey.
The same highway bus service is listed on WILLER with fares in the 5,700 - 8,000 yen range.
WILLER also run WILLER EXPRESS highway buses between Shinjuku and Iseshi stations with RELAX [NEW] seat fares between 4,200 - 5,200 yen.
Mie Kotsu Group run highway buses between Tokyo and Mie (and could be responsible for some of the services listed above). The costs for buses from Tokyo to Iseshi station are listed in English on the group's homepage. Costs are in the 7,200 - 10,050 yen range.
With costs starting from 6,000 yen then, it looks like a highway bus is by far the cheapest way to travel from Tokyo to Ise, although it will take an overnight trip compared to the 3 hours it takes by Shinkansen from Tokyo and express train from Nagoya.
Driving from Tokyo to Ise
Driving time from Tokyo to Ise will likely be around 5.5 - 6 hours for those drivers that know where they're going, in clear conditions.
Coming out of Tokyo, drivers should head first for the Tomei Expressway taking this to Gotemba and from there changing to the Shin-Tomei Expressway. Stay on this all the way into Aichi Prefecture where you will will join the Isewangan Expressway at Toyota Junction. The Isewangan, as the name suggests, cuts across Ise Bay south of Nagoya. Stay on this until the city of Yokkaichi (west of Nagoya) where you get onto the Higashi-Meihan Expressway. At Kameyama join the Ise Expressway getting off at Ise Junction about 2 km north of Ise-jingu's "Geku" grounds.
Nippon Expressway Company Limited (NEXCO) operate many of Japan's expressways. According to their route finder, tolls for the drive from Tokyo to Ise will cost around 11,000 yen.
How much does it cost to rent a car for the drive?
With a pick up in Tokyo and a drop off in Ise (stations near to Ise-jingu) the cost of renting even a simple k-car could reach up to 35,000 yen for a day. Make no mistake, it's an expensive business picking up and dropping off rent-a-cars in different locations in Japan. The same car might cost around 15,000 yen for a 3-day period with a pick up / drop off in Tokyo. Go figure!
Is it possible to fly from Tokyo?
Nagoya is serviced by Chubu Centrair International Aiport which sits on an island in Ise Bay, south of downtown Nagoya.
Flight from Tokyo (Haneda) to Chubu Airport take around one hour with costs going as low as around 9,000 yen (JAL).
From Chubu Airport to Iseshi by train takes around 1 hrs 45 mins at its fastest and will cost 4,000 yen.
So these kinds of costs are about the same as taking a Shinkansen from Tokyo, but surely the latter makes for a smoother travel experience.
Staying at the Shima Kanko Hotel
Those travelers with budgets flexible enough to stay at the Miyako Resorts Shima Kanko Hotel venue for the G7 Summit in 2016 will be able to get to Iseshi station on the Kintetsu Line. The hotel is around 100 m from Kashikojima station. Limited express trains take around 50 mins and cost 1,190 yen. Regular trains take around one hour and with fares at 680 yen.
Have you ever made the trip from Tokyo to Ise and Ise-jingu? How did you go about it? How much does it cost to travel between the two? Let us know in the comments.
See our 'How Much | Travel' series for more destinations from Tokyo and beyond ...
How much does it cost to travel from Tokyo to Osaka?
How much does it cost to travel from Tokyo to Sendai?
How much is it to travel from Osaka to Nagoya?
See us on ...
Twitter and Facebook: @citycostjapan
Instagram: @city_cost_japan
Image: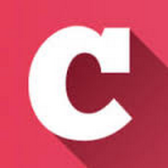 A Q&A and blogging community about life in Japan (plus a load of life-in-Japan stats!). Get your questions answered, share your experience! | Inquiry -> KyodoNewsDigital International Media | Tokyo, Japan | +81 3 6252 6402
---