Apr 9, 2018
Motor Sport Japan is an outdoor auto show / festival celebrating high-performance motorsports vehicles held at a site in Tokyo's waterfront Odaiba district. The auto event is typically takes place across a weekend in mid-April and is free to enter.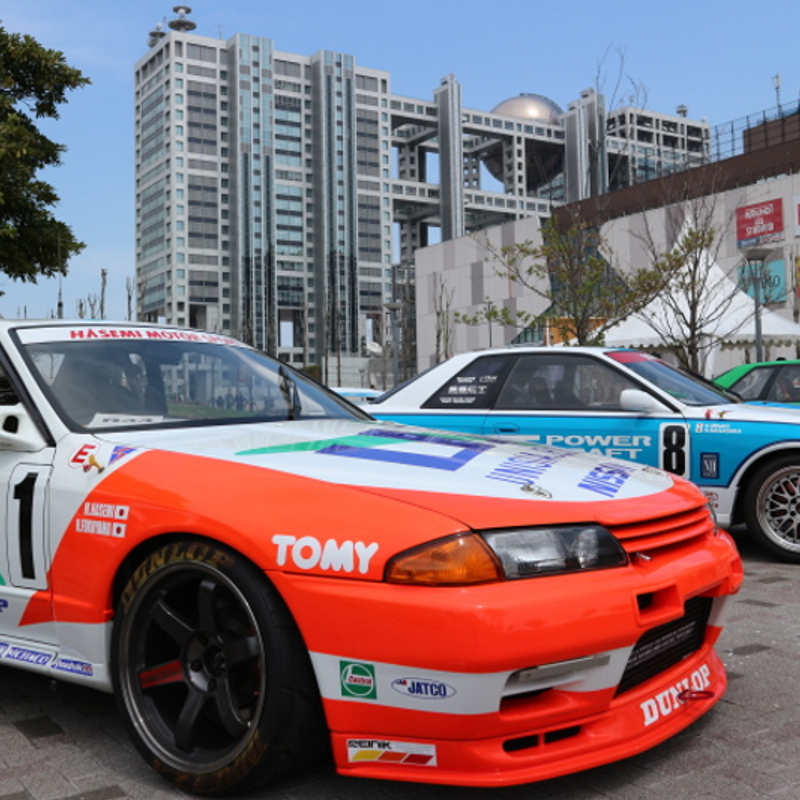 While the brutal realities of the outdoor elements prevent Motor Sport Japan from displaying the kind of sexy, high-tech, glossy sheen that so often dazzles at Japan auto shows like the Tokyo Motor Show and Tokyo Auto Salon, Motor Sport Japan excels at being accessible -- it's comparatively uncrowded, there's no ticketing to deal with, and emphatically no queues. This is about as relaxing as a major auto show can get which is odd, given that the focus here is those circuit vehicles to be the exact opposite.
Still, the guttural roar of soil-your-pants fast engines can be heard in abundance at Motor Sport Japan, something which can't be said of its more glamorous counterparts whose tuned-up, concept models are often too sensitive to be let outside.
What to expect from Motor Sport Japan Festival
If past editions of the festival are anything to go by, motor sports enthusiasts, even the curious layman, will be entertained by four themes here.
The 2017 edition of Motor Sport Japan featured a "Culture and Legend Zone." Here visitors could ogle their way around impressive collections of retired circuit vehicles or "historic cars" as event organizers are referring to them in the 2018 program notes. Expect talks from manufacturers and drivers alike, reliving their glory years.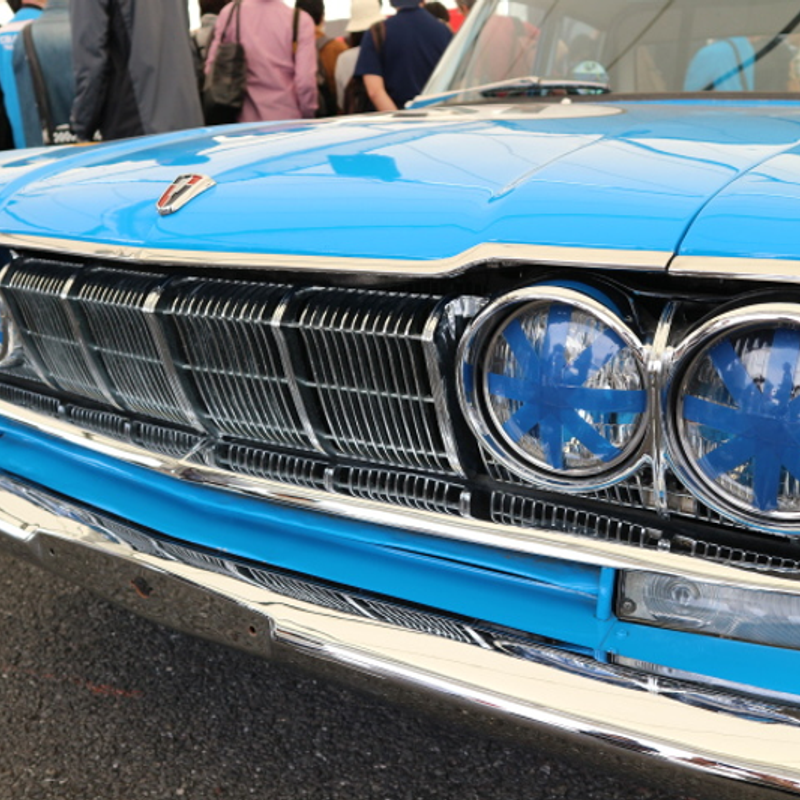 The same zone also gathered a fleet of replica motors, largely in the form of rally cars. In past editions of the event these have come from the Rally Replica Car Owner's Club. Many of the car owners break out the picnic chairs and thermos' to camp up for the day fielding questions and watching visitors tentatively open car doors for a gander inside -- they are usually happy for your to do so, but it's better to ask.
So these rides aren't the real thing, but to the layman at least, they sure look like it. And they look pretty cool lined looking like they're about to take off with Odaiba's impressive architecture as a backdrop. Make sure you've got plenty of space on your camera SD cards.
The "Active Zone" (as it was in 2017) is much more hustle and bustle, taking on the form of a kind of trackside pit area. This is where visitors can hear engines being revved and drool over those circuit cars and motorcycles that are still in service, or perhaps over the racing models that are handing out flyers next to them.
Some of the motors on display in this area are open for enthusiasts to have look inside and get a feel for things behind the wheel. There are also stages here that host Q&A sessions and autograph signings with current racing drivers, both overseas and domestic, often competing on the Super GT circuit.
Perhaps Motor Sport Japan's prize boast is its racing / demonstration track, the edges of which are where the heaviest crowds of the event are to be found and wrestled with.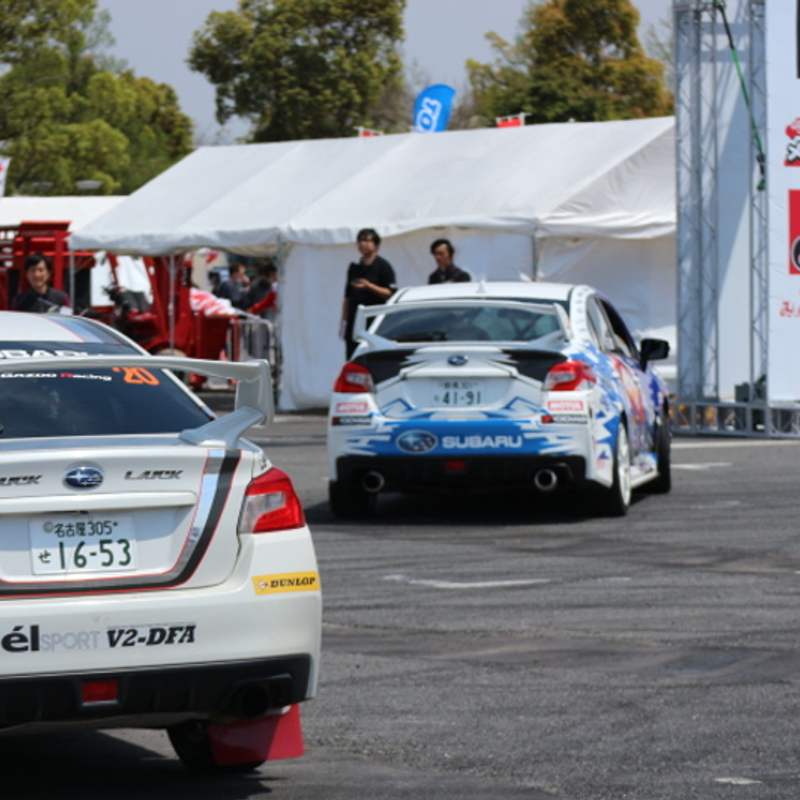 Events here including drifting, pit stop races (driver swap and four-tire change), go-kart races, demonstrations from Hino rally trucks, time trials and the main event, a grid lineup of a selection of cars on show at the festival being posed next to by the requisite, and often stunning, racing queens.
Tips for Motor Sport Japan Festival
While this is an event devoid of the epic crowds of say a Tokyo Motor Show, when it comes to the programs taking place on the track, it pays to be ready and waiting early doors if you want to get an eye full of the best action.
The "grid lineup" ends up being something of a free for all with everyone pouring in for a chance to get a photograph of cars and / or models without having to elbow their way through a mob of sweaty racing queen voyeurs. (The most popular racing models will attract very feverish crowds.)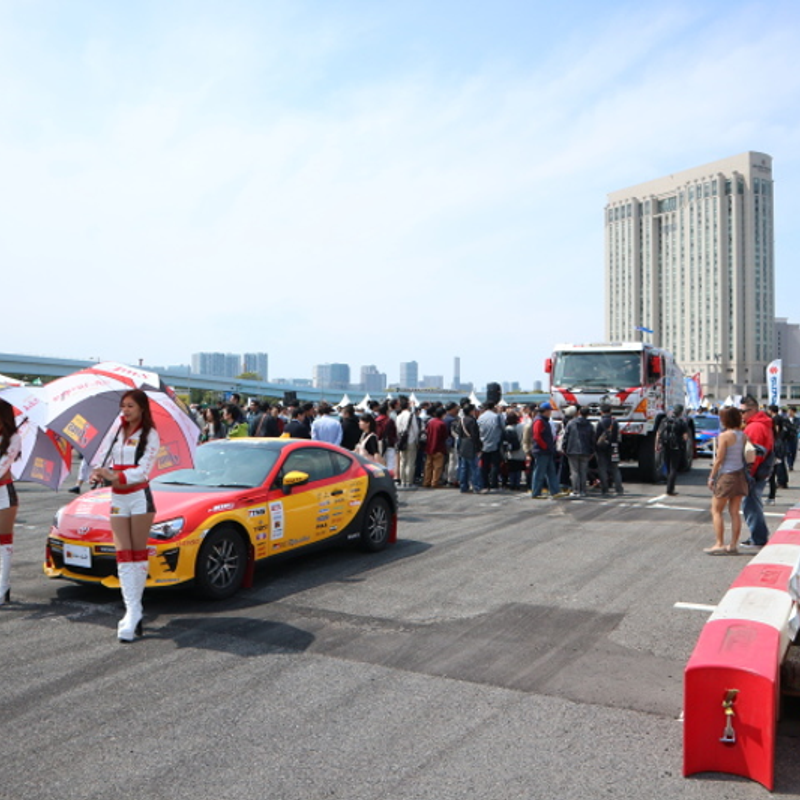 One of the best chances to get good shots of cars that are featuring in demonstration / racing programs is to loiter around the entrance to the track from where you can see the vehicles casually role past, accompanied by a team of watchful security guards.
Motor Sport Japan typically has an area of food stalls, they likes of which are to found at all events like this. Don't expect much in the way of gourmet cuisine, but it might be nice to grab a beer or coffee to take with you as you wander around, otherwise come on a full stomach and perhaps grab a post-festival bite at one of the restaurants in Odaiba's gargantuan shopping malls.
Expect toilets and a smoking area tucked away in a corner of the festival site.
All in, Motor Sport Japan might be somewhat niche in the automobile field (don't come here expecting anything other than motorsports vehicles) but it's has the potential to be fun for all the family. Plus, it's free, well-spirited, boasts a fine location, and if the sun is out, can be great fun, regardless one's feelings about roaring engines.
Motor Sport Japan Festival in Odaiba 2018
Map
Further reading ...
Motor Sport Japan 2017 revs up in Odaiba - images
Biggest and best auto shows in Japan: 2018 and beyond
Ever been to Motor Sport Japan? Got your own favorite auto shows? Let us know in the comments.
See us on ...
Twitter and Facebook: @citycostjapan
Instagram: @city_cost_japan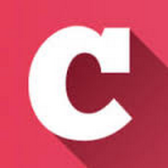 A Q&A and blogging community about life in Japan (plus a load of life-in-Japan stats!). Get your questions answered, share your experience! | Inquiry -> KyodoNewsDigital International Media | Tokyo, Japan | +81 3 6252 6402
---