Apr 24, 2017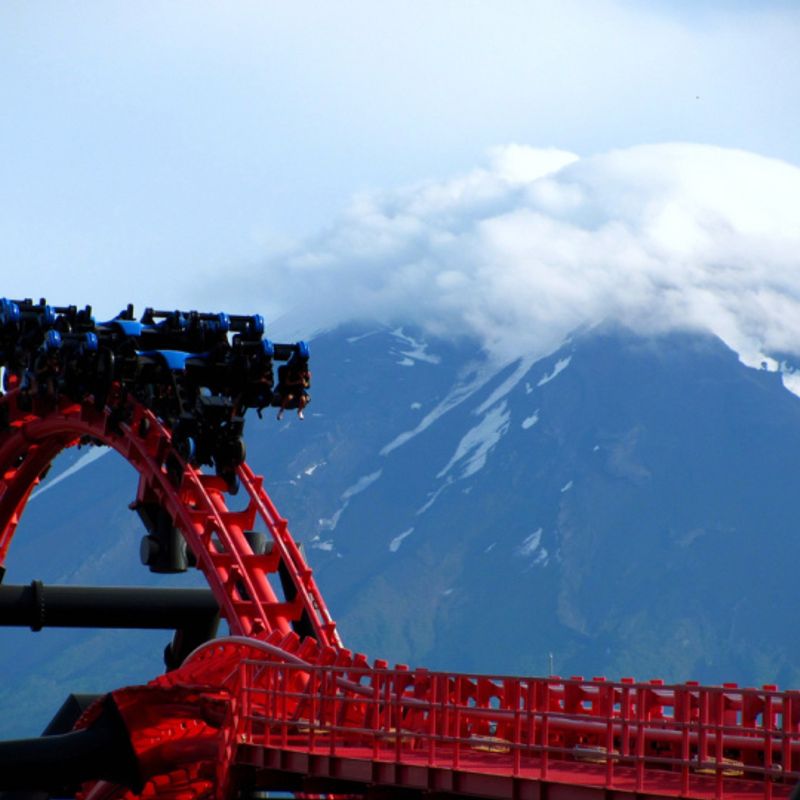 While Disneyland and DisneySea may possess the attention to detail and 'cute' factor, and Universal Studios Japan that Harry Potter zone, Fuji-Q Highland can't be touched when it comes to white-knuckle, scream as loud as you can thrill rides. In roller coaster Takabisha the park can boast of housing an attraction with the world's steepest drop (121 degrees). Eejanaika is the roller coaster with the greatest number of spins in the world. DODONPA takes visitors up to 172 km/h in just 1.8 seconds, and old classic FUJIYAMA reaches heights of 79 m to give unparallelled views to Mt. Fuji, which, in Fuji-Q Highland's case, is right there. Without doubt, this theme park in Yamanashi has Japan's best roller coasters, and should be on the 'to do' list for any serious theme-park, thrill-seeking connoisseur from any part of the world. Most commonly accessed from Tokyo, Fuji-Q Highland is still some distance from Japan's capital. Here we take a look at travel options, and how much they cost, from Tokyo to Fuji-Q Highland.
Fuji-Q Highland (富士急ハイランド ) is around 80 km southwest of Tokyo in Yamanashi Prefecture. The park sits on a prime bit of real estate near the foot of Mt. Fuji and just south of Fujikawaguchiko Lake.
Express trains to Fuji-Q Highland
Fuji-Q Highland is served by the Fujikyu Highland train station on the Fujikyu Kawaguchiko Line. The station is within spitting distance of the park itself.
The simplest train option to Fuji-Q is from JR Shinjuku Station
JR Shinjuku - (Limited Express Kaiji) - Otsuki - (Fujisan View Express) - Fujikyu Highland
A the route above takes around two hours.
The Limited Express Kaiji and Fujisan View Express have a number of seat options with differing fares. The table lists fares for the complete journey ...
Unreserved seat
Reserved seat

Green seat (Ltd. Exp. Kaiji)

Reserved seat (Fujisan View Exp.)

3,730
5,150
5,660
Local trains to Fuji-Q Highland
JR Chuo Line services from Shinjuku Station go as far as Otsuki from where you can transfer to the Fujikyu Kawaguchiko Line. Journey times depend on transfers but are typically around 2 hrs 45 mins.
Shinjku - (JR Chuo Line Rapid) - Otsuki - (Fujikyu Kawaguchiko Line) - Fujikyu Highland
Fares - 2,400 yen
*NB: The JR Chuo Line Rapid to Otsuki can also be boarded at Tokyo Station
Fares from Tokyo Station to Fuji-Q Highland - 2,570 yen
If a few hundred yen makes a difference, as cheaper cost option to Fuji-Q Highland is with Keio Line services from Shinjuku, transferring at Takao Station for Chuo services to Otsuki.
JR Shinjuku - (Keio Line (Semi-Special or Special) Express / Keio Takao Line) - Takao - (JR Chuo Line) - Otsuki - (Fujikyu Kawaguchiko Line) - Fujikyu Highland
Fares - 2,020 yen
Journey time - ~ 2 hrs 45 mins
Buses to Fuji-Q Highland




Fujikyuko Bus oversee the bookings and running of a number of highway bus services that drop off at Fuji-Q Highland. Many depart from Busta, the bus terminal at Shinjuku Station. These buses typically take around 1 hr 45 mins to Fuji-Q Highland. From Shunjuku there are two departures every hour in the mornings (from 7:15 on weekdays / 6:05 weekends & holidays) and then one per hour in the afternoons until the last departure at 23:25.
Fares from Shinjuku to Fuji-Q Highland (one way) - 2,650 yen
*NB - The last of the Fujikyuko Bus service going to Tokyo is at 20:23
Fujikyuko Bus also operate services from Tokyo's Haneda Airport (International Terminal and T1, T2). There are four departures a day between 6:55 and 14:40.
Fares from Haneda Airport - 2,470 yen (2,000 yen from Shinagawa Station)
Buses from Tokyo Station are a little cheaper at 1,800 yen. Departures follow a similar pattern / frequency as those from Shinjuku.
There are more limited departures from Shibuya's shopping complex, Shibuya Mark City. 12 departures in total between 6:45 and 19:15.
Cost from Shibuya - 1,800 yen
Buses to Fuji-Q can also be booked online (in English) through Willer Travel (aka Willer Express).
QPACK
QPACK is a round-trip bus and theme park pass. Departures are from Shinjuku.
Costs
| | | | |
| --- | --- | --- | --- |
| | Adults (over 18) | Students (12 - 18) | Kids (3 -12) |
| QPACK | 7,800 | 7,400 | 4,950 |
| 1 day free pass (regular) | 5,700 | 5,200 | 4,300 |
We've listed how much the costs are for passes outside of the QPACK deal to give an idea of value / savings, which look to be around 2,000 yen if you were to buy bus tickets separately. However, details on how to actually book the QPASS are, quite frankly, poor. From the Fuji-Q homepage you're taken to the English-language version of bus booking site highwaybus.com with no sign of getting the pass in sight. From the Japanese language version, here, we can see that first you must make your bus booking. From there, be at the bus gate 10 mins before boarding and tell the person that you wish to buy the QPACK. You cannot do this on the bus itself. Alternatively, if you can handle the Japanese, you make you bus reservations (only) over the phone.
Driving to Fuji-Q Highland
The drive from Tokyo to Fuji-Q Highland is probably best done like the highway bus; using the Chuo Expressway. If you can handle the Japanese you can plug your highway junctions into NEXCO (Nippon Expressway Company Limited - the people who run Japan's toll roads) to get toll fees and journey times. We used junctions at Shinjuku and Kawaguchiko to reveal toll fares of 4,250 yen (3,000 yen with ETC) and journey times of around 1 hr 45 mins. This time is for highway driving only.
We used taxi fare finders to estimate how much it costs to travel from Tokyo (Shinjuku Station) to Fuji-Q Highland by taxi; ~ 30,000 yen.
How did you get from Tokyo to Fuji-Q Highland? Share your tips, advice and cost information in the comments below.
See our 'How Much | Travel' series for more destinations and travel costs from Tokyo and beyond.
See us on ...
Twitter: @City_Cost_Japan
Facebook: @citycostjapan
Image:
Jeremy Thompson Flickr License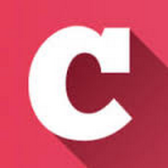 A Q&A and blogging community about life in Japan (plus a load of life-in-Japan stats!). Get your questions answered, share your experience! | Inquiry -> KyodoNewsDigital International Media | Tokyo, Japan | +81 3 6252 6402
---